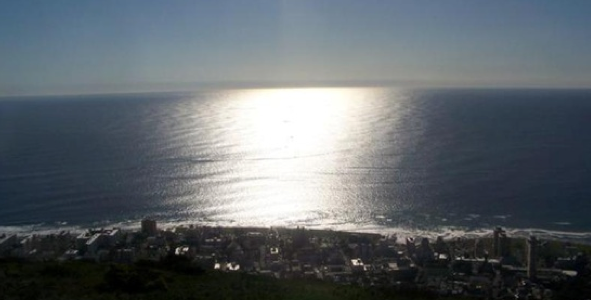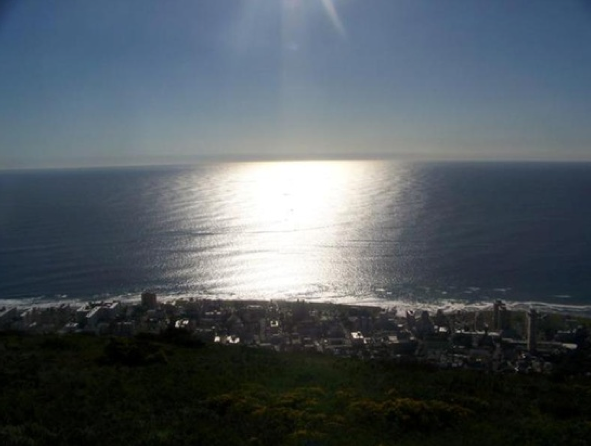 If you really want to feel like a Cape Town local, here's what you need to do:
Next time there's a perfectly clear, still, warm evening in Cape Town, gather a few friends, some drinks and snacks, and head to Signal Hill to watch the sun go down. There is nothing that will make you feel more like you belong in Cape Town than meeting fellow Capetonians watching the sun dip into the sea as they sip on sundowners.
Here's the secret, though – you can't go to the actual Signal Hill spot, the one where all the tourists go. Oh no. Real Capetonians stop before then, at the parking lot after the mosque, and make their way onto the actual mountain to find the ideal sundowner spot. All you need is a blanket (the ground can be pretty rocky) and your beverage of choice (May I suggest perfectly mixed gin and tonics, with lots of lemon and ice, in a large water bottle? Or if you want to be ever so slightly classier, a bottle of bubbly or a few chilled beers). Some snacks are always a good idea. And a few friends who aren't in a rush to go anywhere and will gladly while away the hour or two you need to properly relax, unwind, and appreciate the vast beauty spread before you.
What's so wonderful about sundowners on Signal Hill is that you get to look at one half of the whole city… That means all of Sea Point and the promenade, the glittering houses of Bantry Bay and the ocean, with all its boats and cruise ships gliding past. It's an astounding sight, especially as the red ball of the sun slips into the ocean. One that will make you glad to be right here, right now, in this very beautiful Mother City.