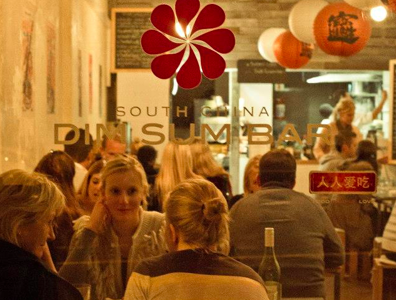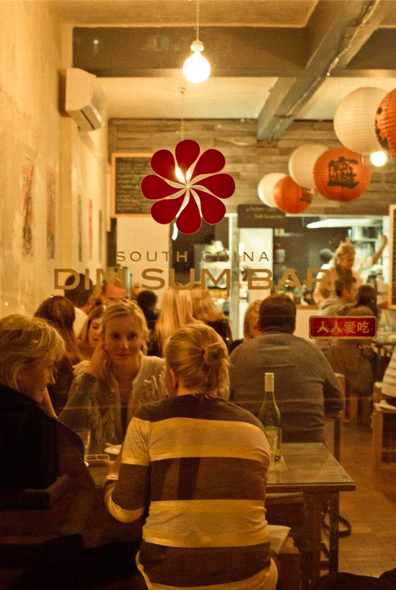 Looking for a taste of China (or, at least, Chinatown)? First prize is obviously hopping on a flight to China, or popping into Chinatown in a city like New York or San Francisco… If that isn't on the cards this month, you can always go to South China Dim Sum on Long Street.
I first heard of South China Dim Sum at the City Bowl Market on Saturdays, where they serve up delicious morsels of Chinese flavour. We decided to check out their actual restaurant on an otherwise unexciting Tuesday night, and were amazed at how busy it was – a great mix of locals and tourists drawn to this simple but charming spot.
The menu is chalked up on big boards on the walls, and explained in more detail on the tables (in case you're not great at conversational Chinese Dim Sum). The kitchen is right there, so you can see your food being freshly prepared, and it comes to the table in a series of beautifully presented plates, with each kind of dim sum on its own plate. The menu is just the right size: big enough to have more than enough to choose from, not so big that you feel cheated at not having tasted everything. We tasted pretty much every kind of dim sum on offer, and left comfortably full but not stuffed. There's a wide range of drinks on offer, from wine and sparkling wine to local and Chinese beers, and the vintage Chinese movie posters on the walls add a great touch of character.
My favourite part of South China Dim Sum? The personal service. The owner recommended his favourite dishes to us, explained anything we didn't understand, and personally topped up our bowls of sauce (is there such a thing as too much soy sauce? I think not). All in all, a fabulous Chinese dining experience, right in the heart of Cape Town.