Being able to afford who you truly are just got a whole lot easier.
With its idyllic beaches, majestic mountain scenery and friendly disposition, it's no small wonder that Thailand has become quite the breeding ground for affordable opulence.
Whether you choose to go island-hopping or to put down roots in one area for the duration of your stay, an experience second to none is guaranteed every single time.
We've taken the liberty of consulting vacation rental experts to bring you a list of spots guaranteed to offer opulence galore.
Here are our top 10 picks:
Chiang Mai Nimman Villa, Chiang Mai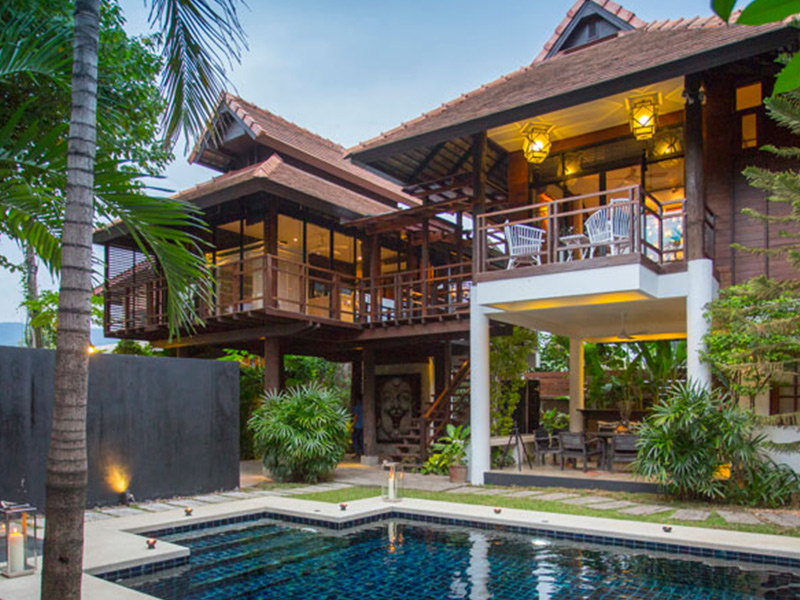 Planning some group travel? Chiang Mai Nimman Villa has you covered. This gorgeous villa spans across 5 floors and sleeps 14 people. Each of the 7 bedrooms expertly caters to your every vacation whim. From as little as R8832 per night, experience this luxury villa complete with jacuzzi, and come home feeling like a million bucks. Located in Chiang Mai, the largest city in Northern Thailand, there is no shortage of activities. Over and above enjoying the villa, treat yourself to excellent cuisine, boutique shops or just take in the many temples and other snippets of culture peppering the area. You deserve it. Don't forget to reach out to our group travel experts to help you make sure your trip goes off without a hitch!
Hua Hin Lebayburi Pranburi Villa, Hua Hin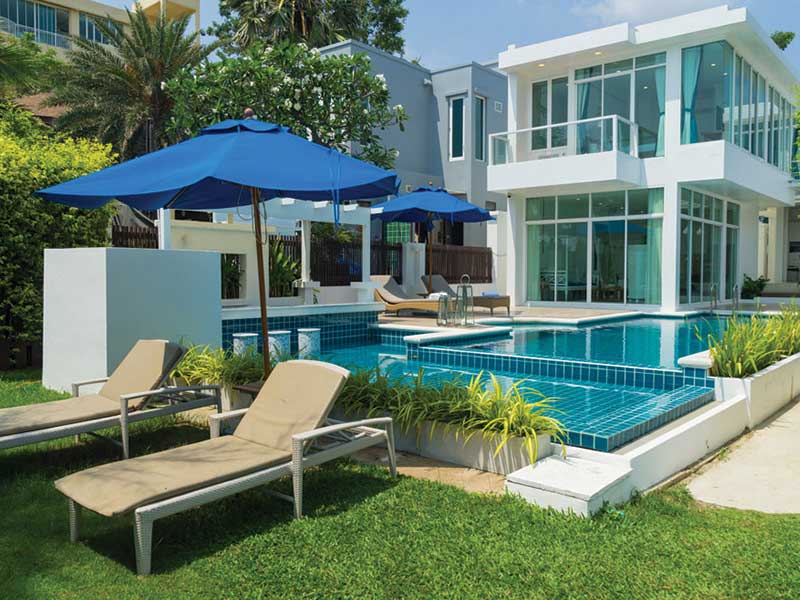 Experience world-class luxury without breaking the bank when you head to the Lebayburi Pranburi Villas in Hua Hin. Situated along Pranburi Beach, each villa sleeps 8 and comes with a private pool, jacuzzi, rain shower and sunbathing pool. Hua Hin has been a favourite haunt for Thai royalty and dignitaries since the 1920s, tap into your inner noble and explore what makes Hua Hin so special. When the novelty of the newsworthy villa starts to wane, there are plenty of sites aching to be photographed and stored as a very happy memory. Grab your vacation station right now!
Pattaya Oceanphere Pool Luxury Villa, Chang Wat Chon Buri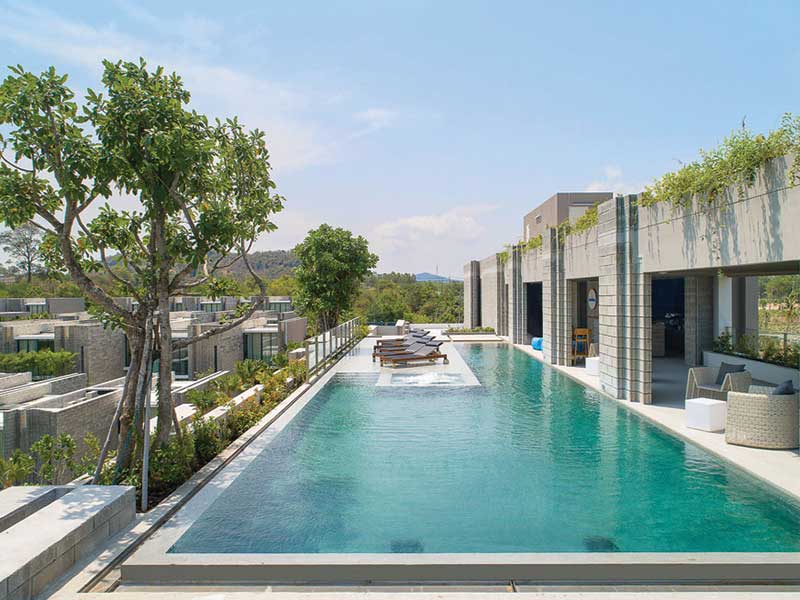 Feeling tired of navigating life in the urban jungle? Discover the beauty of Thailand's gorgeous Eastern Gulf Coast. Book your stay at this luxury resort with the pristine Pattaya Beach as a backdrop. This gem is designed to help you destress and experience luxurious comforts such as a breath-taking infinity pool, garden terrace and advanced bio-purification technology. Breath some life back into your bones from just R2646 per night.
Kui Buri Resort, Prachuap Khiri Khan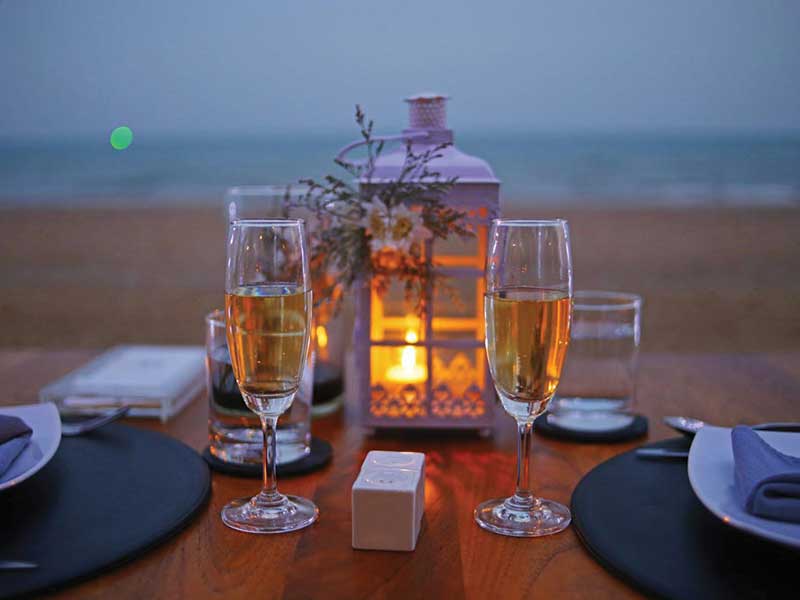 Chase the gorgeous Thailand sunset to the Kui Buri Luxury Resort in Prachuap Khiri Khan. From seclusion to luxury rooms, stunning pools and open spaces that access a private beach and picture-perfect scenery, this off-the-beaten-track spot will more than cater to your every whim. Picture yourself taking in a pink, purple and orange-tinted sky as the waves of Bo Nok Beach gently lap at your feet. You can also keep up your gym routine, taste world-class cuisine at the Kuiburi restaurant, and treat yourself to the minibar in your airconditioned room whenever you want to. Sound good? Pack your bags and live the dream from R1984 per night.
Bangkok Treehouse, Bang Krachao
Nestled among the greeneries of the island of Bang Krachao, The Bangkok Treehouse offers a truly unique vacationing experience. Sleep under the stars and be surrounded by the sights, smells and sounds of the Bangkok Jungle. Bask in views of the Chao Praya River as you find your nook in luxurious bamboo structures designed to make you wonder if Mowgli is out there watching from a distance. Feeling too secluded? Take a 10-minute drive to the Bang Namphueng Floating Market and shop till you drop. Luxury this bucket-list-worthy could be yours from only R1,769 per night. What are you waiting for?
The Charm Resort, Phuket
A warm breeze, a gorgeous sunset, an infinity pool AND a beach backdrop? Do you need more convincing? Head to The Charm Resort in Phuket for all of the above and much more. Walk along Patong Bay or take in the views from the rooftop as you lounge in the exquisite infinity pool until you blend in with the Thailand sky. Book it from R1,005 per night, and for the love of all things fabulous, do not forget your sunscreen!
Koh Samui – A Spa Retreat, Lamai Beach
If peace, tranquillity and beachfront lounging is your thing, welcome to your slice of paradise! Immerse yourself in unique architecture where rejuvenation meets contemporary style and marry that with sunlit skies and azure waters. The private beachfront waves will trigger your ASMR tingles as you indulge in spa treatments and leave the rest of the world behind. Head to the pool and let your inner child run free as you indulge in as many water bombs as your heart desires before settling down to take in the Lamai Beach sunset and general surreal beauty. Book some bliss from R4,264 per night. We recommend it!
Khao Lak Anda Mani Resort, Phang Nga
Follow good times to the heart of Phang Nga province and onto the white sands of the Andaman Sea. This exquisite coastline boasts not only Tropicana dreams, but the X2 Khao Lak Anda Mani Resort in all its splendour as well. Start your days off with a massage before making your way to the Hollywood-worthy pool. The Khao Lak Anda Mani Resort is designed to fulfil your every first-class need while allowing you to experience Phang Nga with the locals. Book from just R930 per night!
Chiang Mai Riverside Resort, Chiang Mai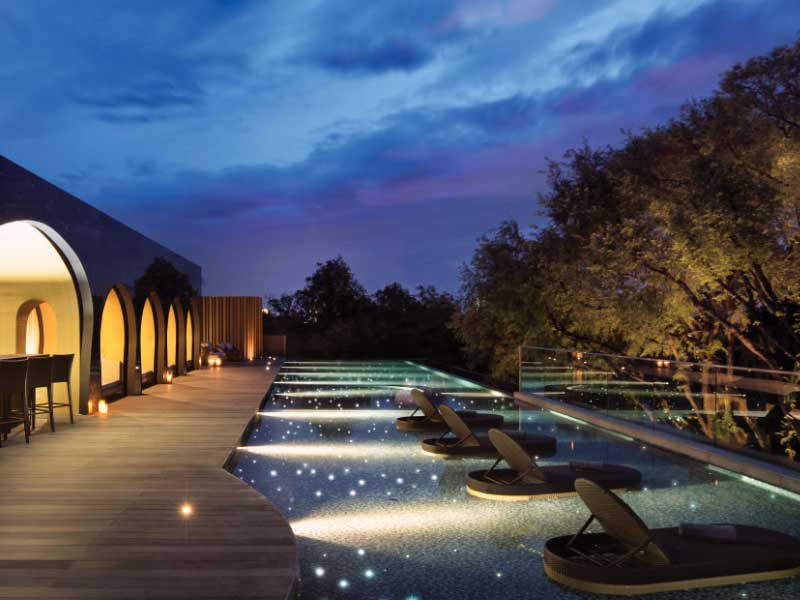 The cultural capital of Thailand has so much to offer, including affordable luxury at its finest. Put down roots on the sloping banks of the Ping River, mere minutes away from the Chiang Mai city centre, and check into your elegantly kitted suite. Sip on fine wine as you laugh the time away beside the rooftop pool, or explore the tea lounge and open yourself up to a whole new world of taste explosions! Explore this storybook setting from just R4,069 per night. We do love a good bargain after all!
Kalima Resort and Villas, Khao Lak, Phang Nga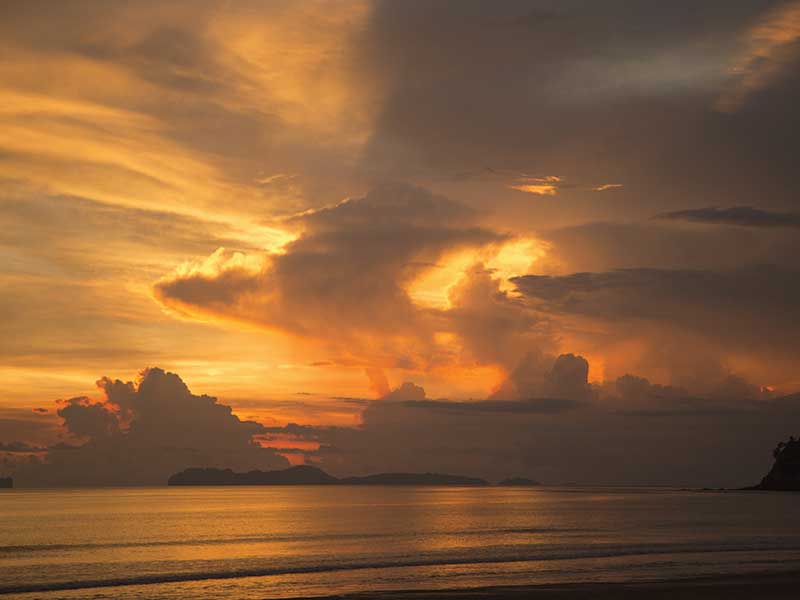 5-star luxury from R1,266 per night? Sign up immediately. Ring in the golden hour at the Kalima Resort and Villas in Khao Lak beside a pool that reflects the night sky and stretches for miles. Hogwarts anyone? Treat yourself to essential Thai cuisine and take advantage of the Thai spa treatments on offer as you introduce your palate to exotic fruits and budget-friendly decadence. Feeling brave? Try the Durian. You'll either love it or hate it, but the story with last a lifetime.
Luxury doesn't have to mean breaking the bank or saving your hard-earned cash for years. Book your flights to Thailand affordably and with ease, leave your worries at the door and experience the upper crust for way less than you would think!
Sold on Thailand yet? Of course, you are. Book it! Don't forget to sign up to our newsletter and be the first to know about upcoming holiday steals.