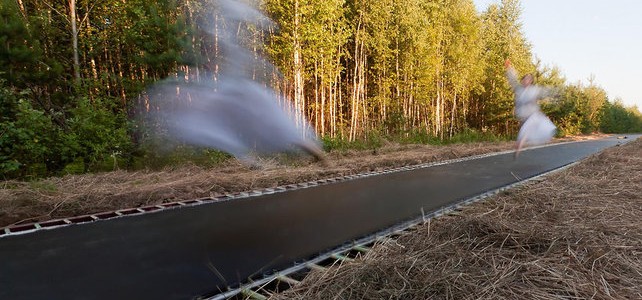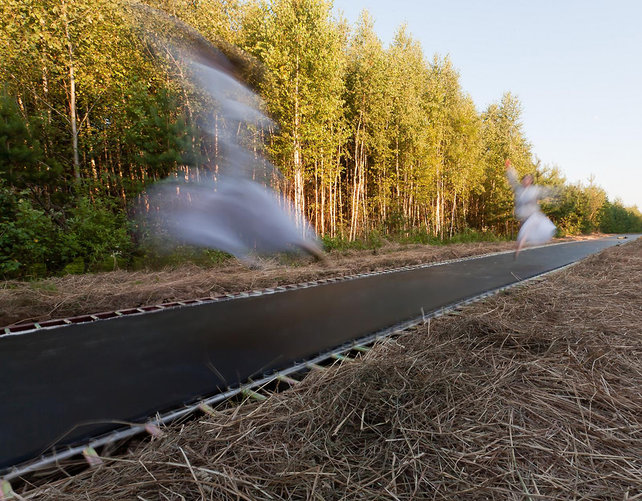 This is something which recently caught my eye. A 560-foot-long trampoline road/walkway that was actually build just so that people can have fun. Imagine being able to jump your way down the road or to work? Must be incredible.
Recently, a group of talented Estonian architects at Salto designed and built a trampoline road that runs though a Russian forest, called Nikola-Lenivets. Seems like trampoline building is becoming quite the trend, remember the virtual trampoline bridge across the Seine in Paris we featured recently?
The bouncy road – or Fast Track – was built for entry into an emerging architecture festival called Archstoyanie. "Fast Track is a road and an installation at the same time," the designers explained. During the time of the festival, the architects invited people to try the walkway for themselves. They even held different activities on the trampoline to showcase what kind of thing you could do and couldn't do on a trampoline.
The architects added: "It challenges the concept of infrastructure that only focuses on technical and functional aspects and tends to be ignorant to its surroundings. Fast Track is an attempt to create intelligent infrastructure that is emotional and corresponds to the local context." That it certainly does.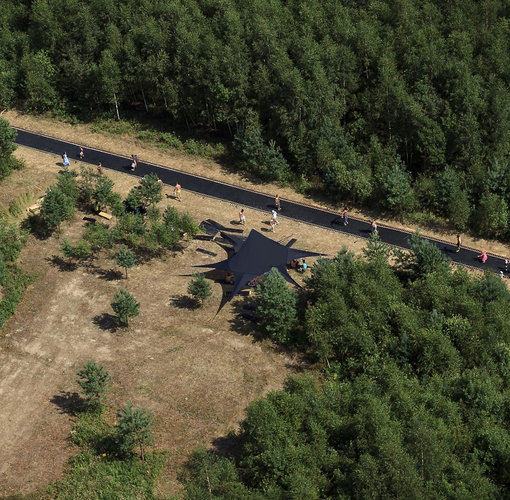 I really feel inspired by this idea and can only imagine how much tourism this will attract. It also looks like great exercise – and fun of course.
I won't even dare to think what is next. Perhaps swimming to work? I bet you these designers will be the guys behind it. Let us know if you happen to visit this incredible design.
For amazing images, click  here.