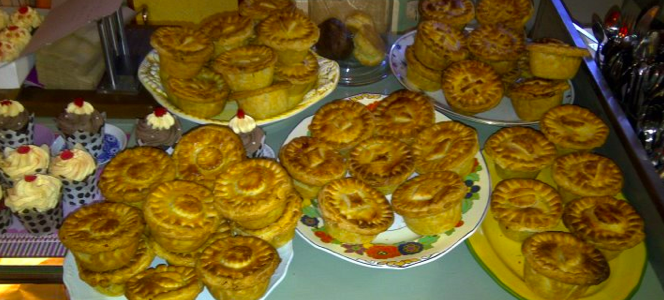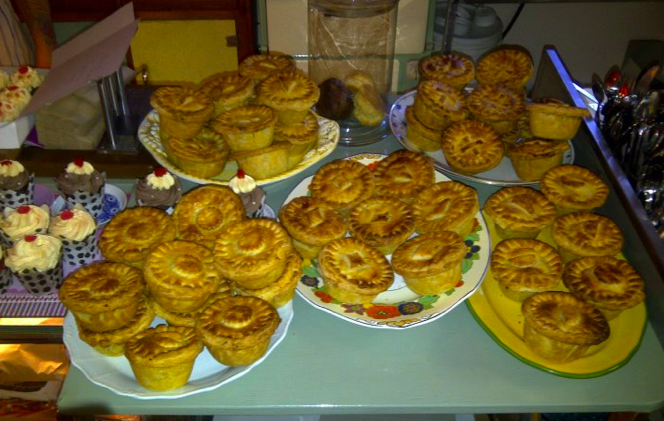 Image credit
Cape Town – and Woodstock in particular – is full of great lunch spots. Small little cafés with one or two specialities, sandwich spots that redefine the word sandwich, painfully hip eateries with hugely inflated prices. I've written about some of my favourites before.
But my new favourite – and one that I think will hang around on my Best Places to Eat list for quite some time – is The Artisan Baker. It's next to the Biscuit Mill in Woodstock, so you would think it would be very hipster and almost too cool, but in fact it's the exact opposite. Comfortable, cosy, with great décor and a welcoming vibe as soon as you walk in, The Artisan Baker is a café created with love – and it shows.
Run by the artisan baker himself, Ernie Seegers, the focus is on locally sourced produce, homemade breads, croissants and cakes, and fresh food, homemade. As their website (still mainly under construction) says:
"As we go forward into the future, we simultaneously go backwards to find again that which is tried and tested, real and true, fresh, seasonal and organic. Made 'at home'and not mass produced. The future has discovered the past, embracing old styles of baking and cooking, rekindling old favourites and inventing new ones, but along the same way of thinking and cooking. This is what we try and do at The Artisan Baker."
I wouldn't be writing about them unless they had succeeded. Let's start with their pies, which are, hands down, the best homemade pies I have ever eaten. That honour used to lie with Peregrine's farm stall, but I'm afraid The Artisan Baker has ousted them from first place. A deliciously creamy lemon chicken, a light and lovely spinach and feta, or a daring chocolate chilli beef – these are pies to write home about. Served with a side salad, perfectly cooked potato wedges and gravy (for R44!) this is not only good food, but reasonable food too. Of course, there are loads of other things on the menu – everything form soups to salads and burgers and all kinds of delicious sweet treats (cakes, croissants, cupcakes, tarts) but I don't think I'm ever going to be able to resist the pies.
The décor at The Artisan Baker is similarly lovely – obviously hand-picked and carefully put together to create a vintage atmosphere that doesn't seem forced. The staff are super friendly and relaxed (without being slow to serve, as so many Cape Town waitrons are) and you're almost guaranteed a chat with Ernie as he checks on all his customers to make sure everyone is happy.
There's talk of supper clubs in the future, but for now it's a breakfast and lunch kind of place. Open 7.30 to 4pm weekdays and 8am to 3pm Saturdays, you should head down to The Artisan Baker before everyone else discovers it! 399 Albert Rd, Woodstock. I'll see you there!
[boilerplate bytitle="text"]