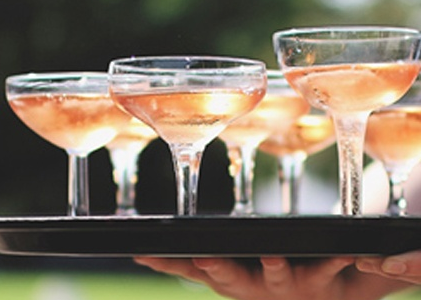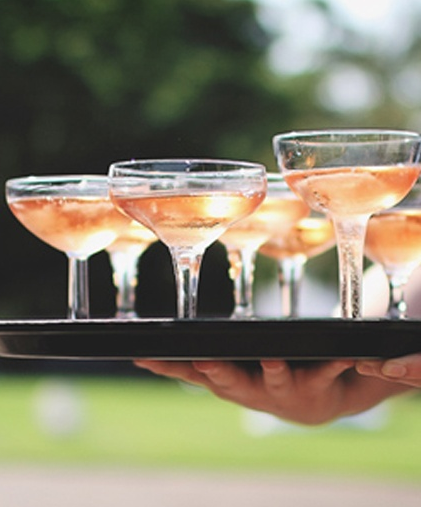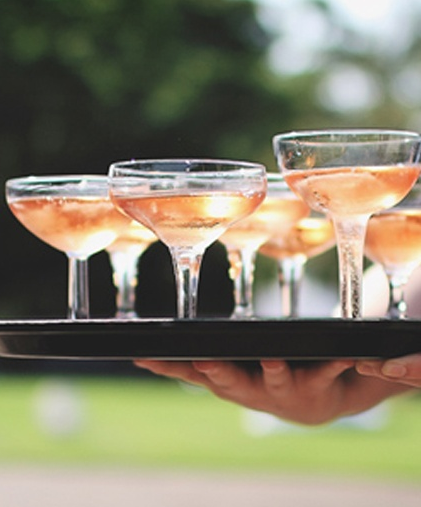 Image credit
Now, you may not know this about me, but I take drinking bubbly very seriously. And by very seriously, I mean I have made this into an art form. So if you find yourself in South Africa, wondering what drink to order, don't listen to the sommelier, listen to me. I have tasted my way through every bubbly in South Africa. I know what I'm talking about!
First of all, let's clear up any misunderstandings. The delicious bubble-filled alcohol we produce in South Africa is not champagne, because it's not made in France. It is Methode Cap Classique, or MCC. And it is delicious! If you're looking for something clean and dry, we have it (even though that doesn't sound delicious). If you're looking for something sweet, stick to sparkling grape juice.
Without further ado, here are my top three favourite MCC picks:
Graham Beck
In a word: delicious. Well-balanced, dry, with just enough fruitiness to keep your tastebuds tingling. Graham Beck is famous for their Methode Champenoise style wines, and have a number of superb options: their Brut NV and Brut Rose NV are my particular favourites, but their Blanc de Blancs from 100% Chardonnay is also a thing of beauty.
2. Pongracz
The name might be hard to say, but the bubbly is not at all hard to drink. The Pongracz NV is a reliably excellent bubbly, made from a Chardonnay and Pinot Noir blend, with a foaming mousse and an elegant taste (oh yes, I just said that). Apparently it has crisp green apple tones and baked bread nuttiness. I can't guarantee that, but I can guarantee a celebration if you pop open a bottle of this.
3. Villiera / Karusa
I have to make this one a tie for one simple reason: while I absolutely adore Karusa MCC, it is quite a challenge to get hold of. It's the only MCC brewed in the Karoo, and they say you can taste the Karoo sunshine in every bottle. I agree! For an easier option that you can get everywhere, the Villiera bubbly is a lovely choice, from Stellenbosch and available in both Brut and Brut Rose (both of them superb).
So now you know what you should be drinking when you're ready to celebrate! Which of these is your favourite?