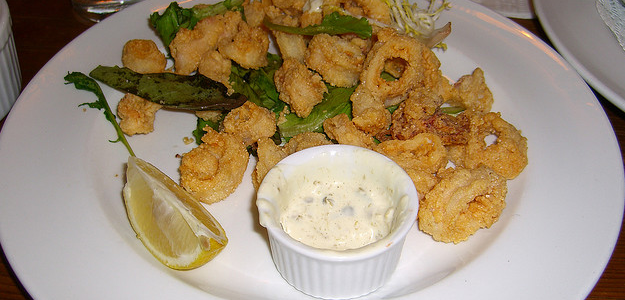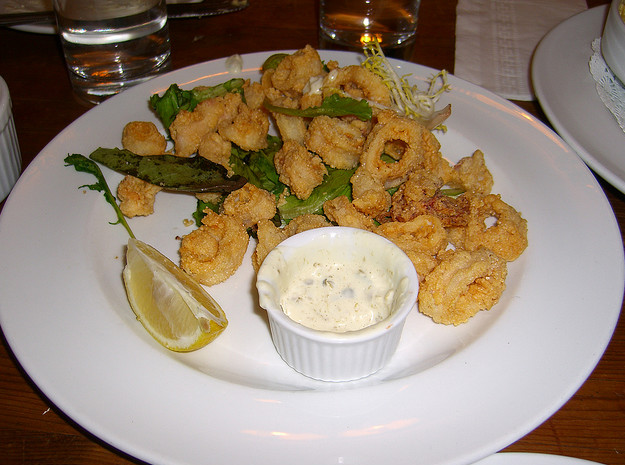 Any time somebody tells me they've found the 'best' of anything, I have to try it out. That said, I don't exactly trust opinions. It took me quite some time to narrow down the best ice cream in Cape Town (I can now definitely tell you it is Sinnful on Camps Bay beach – not least because you can get your rich, creamy ice cream and then sit on the beach watching the beautiful people – or the view! – while you eat it).
There's contention over the best pizza (Col'Cacchio vs Woodlands Eatery)*, the best market in Cape Town (Tokai Porter Estate vs City Bowl Market)**, the best cupcake (Charly's vs Lazari)***. But so far, everyone I asked where I could get the best calamari in Cape Town said the same thing: The Chapman's Peak Hotel in Hout Bay.
Five different people all told me the same thing. I had to go.
So on a Friday evening in early autumn, we headed to the Chapman's Peak Hotel: in the mood for a sundowner with something of a view, and a plate full of calamari. We had been warned that the service was extremely slow, so we gave ourselves plenty of time and ordered a round of drinks. The Chapman's Peak Hotel is one of the last buildings before Chapman's Peak Drive, and has a lovely view of the ocean and the houses of Hout Bay (slightly obscured by a parking lot with one of the best views in the world). There's a wide verandah to relax on, or a cosy indoor pub area, and it seems as if everyone there is on holiday, a lovely atmosphere. Of course, Murphy's Law, as soon as you expect service to be rubbish, it's surprisingly quick, so our calamari arrived before we'd finished our first round. It was large rounds of calamari, tender and lightly fried, with a spicy seasoning that gave it a great bite. Was it the best calamari in Cape Town? That remains to be seen… I still have to unearth any other contenders. Do you have any suggestions?
*Col'Cacchio has a huge variety of thin-based, crispy pizza. Woodlands Eatery has a lamb pizza that makes people grin with delight.
** Porter Estate in Tokai is in a lovely wooded area, City Bowl Market is in a large hall in the middle of town; both have delicious goodies.
*** Charly's cupcakes are enormous whipped icing creations, Lazari cupcakes are regular-sized with a secret pale pink icing that may or may not be white chocolate…
Image: herval