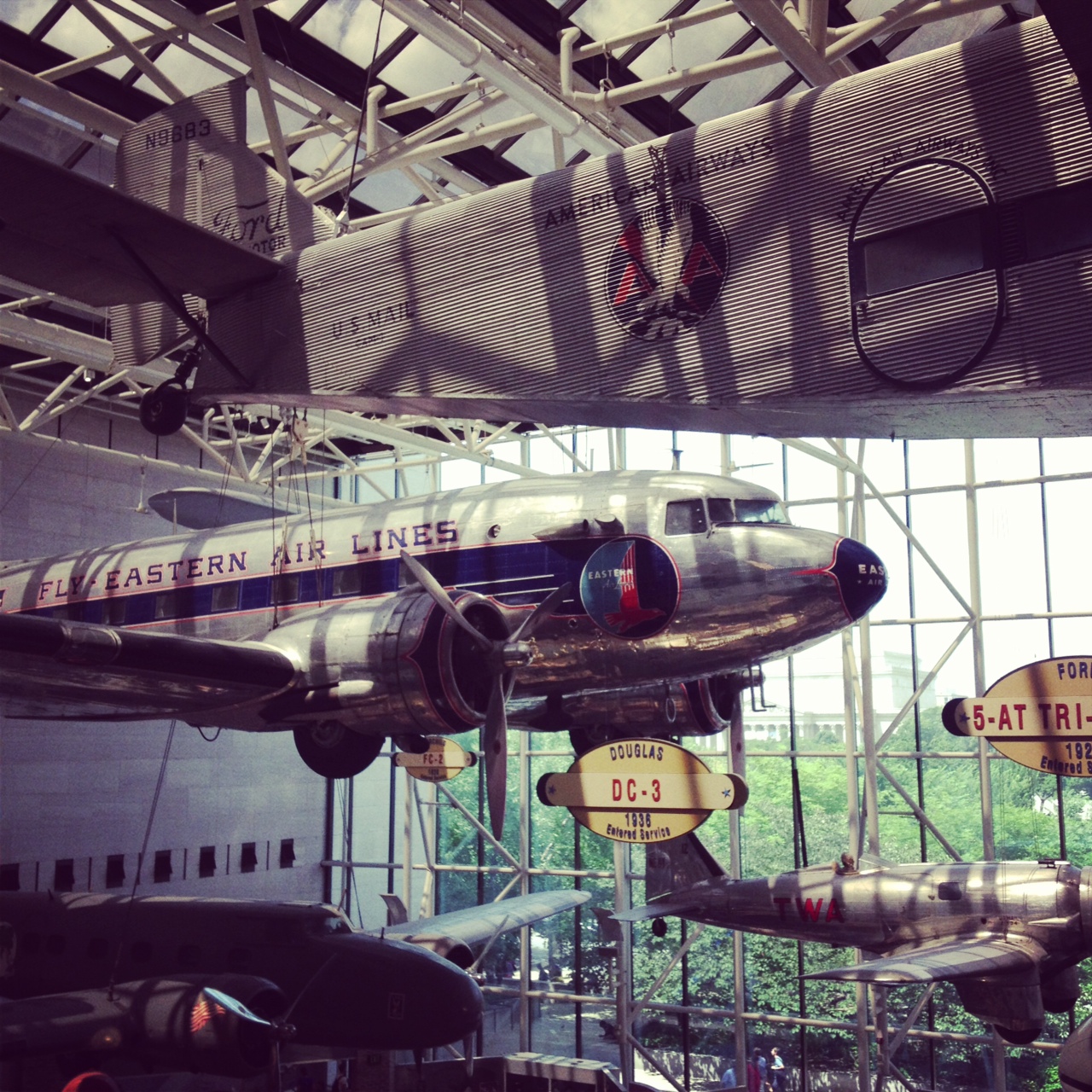 We recently spent a month in the USA (I know – how lucky are we?) and began our glorious trip in Washington DC – by far one of my favourite cities in the US.
Why's that? Well, it's a wonderfully walkable city, with monuments on every street corner (it seems) and great green spaces to picnic on if you need a break from the endless walking (which you will). But mostly, because of the Smithsonian museums. If you hadn't heard, all the museums on DC's Mall (a long strip of grass lined with museums on every side) are free. Free, and wonderful. Here's my round-up of the best Washington DC museums:
The Air and Space Museum
If you're a space geek, this will be like a playground for you. Everything you ever wanted to know about space travel, including all the little details like what the astronauts eat and how they wash (and go to the toilet!) all in one space. The videos, the space suits, the interiors of the spaceships, they've got it all – along with every aeroplane ever built (or so it seems). Looking for an even bigger thrill? Head for the Air and Space Museum at Dulles Airport, where they have the original Discovery space craft on display!
The Natural History Museum
Think of the best natural history museum you've ever seen, on steroids. My favourite display this time around was the Butterfly Pavilion, where you could walk through an enclosed garden filled with butterflies – awesome!
The American History Museum
It might not sound too exciting, until I tell you that inside this museum are Dorothy's original ruby slippers from The Wizard of Oz, the original Kermit the Frog, and the original (complete!) kitchen belonging to Julia Child.
And that hardly scrapes the surface. The National Art Gallery breathtaking, the Holocaust Museum is heartbreaking and the Museum of the American Indian is top of my list for next time!