Although not a city short on places to go for magnificent views (Table Mountain, Lion's Head and Signal Hill to name a few) seeing Cape Town from a helicopter is an experience in its own class. Thanks to Signature Life Hotels and NAC Makana Aviation, Travelstart was fortunate enough to be invited to go for a short helicopter flight over the Mother City last week Thursday.

Arriving at 3pm we were handed cocktails and given a pre-flight safety talk. The most important points to remember are to keep you seat belt on at all times and to stay away from the giant spinning rotor at the rear of the helicopter! After a 10 minute wait spent sampling canapés and checking out different types of helicopters, we were signaled to get ready for takeoff. Having lost the game of rock-paper-scissors to decide who got to sit in the front seat I climbed in the back and put on my super cool headphones with attached voice activated microphone. The headphones help block out the roar from the engine and rotors and also let you communicate with the pilot. Making good use of this our pilot assured us that 'the red flashing light' was nothing to be concerned about and just indicated low fuel! Any worries we might have had were quickly forgotten as we climbed above the V&A Waterfront and began to take in the view of the City Bowl.
Viewed from above the streets of Cape Town appeared so calm; cars, buses and taxis all moving and stopping in unison along the wide open roads. As we climbed higher and the city opened up around us I struggled to decide what deserved the most attention: the gleaming Cape Town Stadium, the endless blue ocean or Table Mountain. The city bowl rapidly disappeared behind us as we swung south past Signal Hill and towards Sea Point. The view of the Atlantic Seaboard from north to south was the most surprising and interesting as it is a view that one rarely gets, the Pavilion swimming pool looked particularly impressive.

Due to the opening of Parliament and the President's State of the Nation address the airspace over Cape Town had to be cleared by 4pm, which meant we had to turn back early and could not continue the flight down the coast past Lions Head, Clifton and Camps Bay. The return to the heliport is made over the ocean and affords the best views of Cape Town.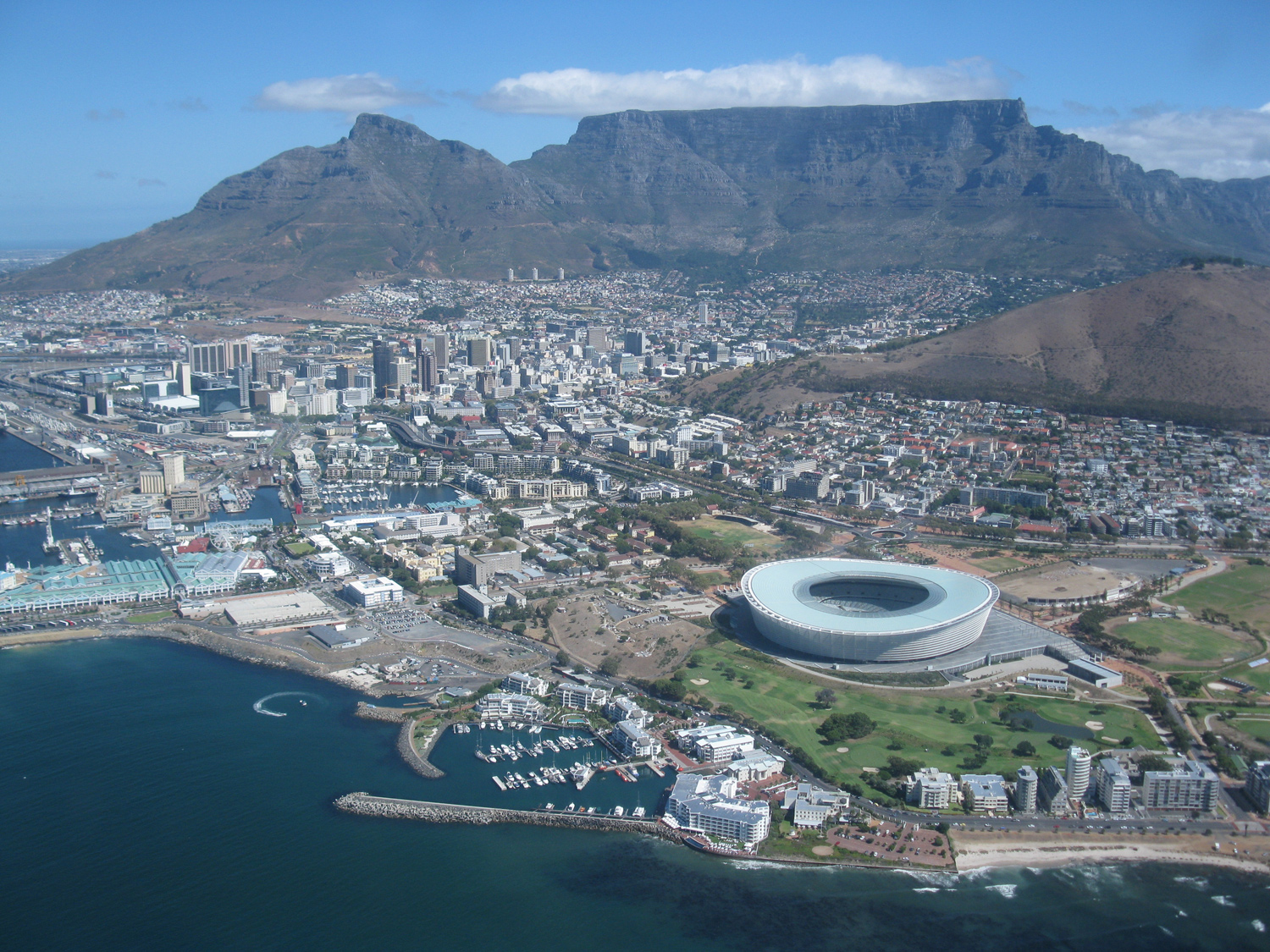 On behalf of the Travelstart team I would like to thank NAC Makana and Signature Life Hotels for hosting us in such style. We have already started discussing when to go again, but this time we are planning to take the longer flight which goes all the way down and around Cape Point!
NAC Makana is located at the heliport in the V&A Waterfront, perfect for a post flight drink and meal.
Why is flying in a helicopter so much fun?
1. They are loud, really loud.
2. You get to wear headphones with a voice activated microphone.
3. Instant cool factor, being in a helicopter automatically turns you into a minor celebrity as people on the ground wonder who could be so important that they get to fly around like that.
4. Traffic, what traffic? These bad boys can do up to 224km/h (139 mph) and don't have to stop at lights (I suppose you could just take a taxi).
5. Their names. If you think driving a Tazz or Wrangler is cool then you have obviously not been for a ride in the Jetranger!
Image Credits: Aaron Brodovcky