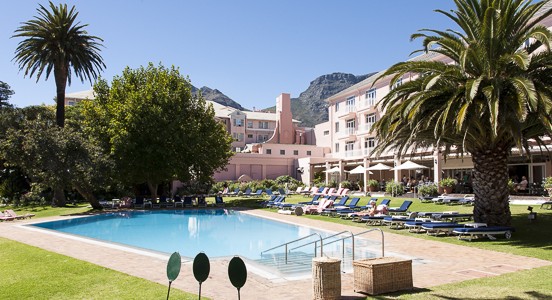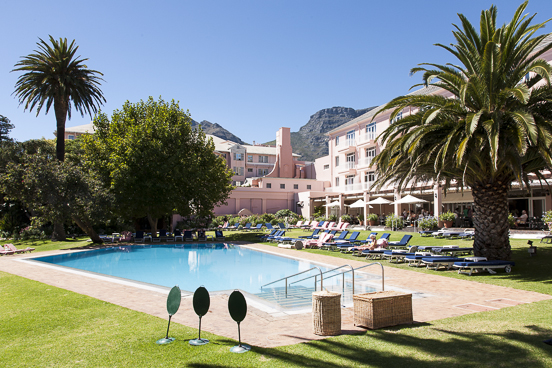 Images source: Mark Peddle
If you're a visitor to Cape Town and you haven't noticed the giant pink hotel in the middle of town, where have you been looking? The Mount Nelson, or the Nellie as it is affectionately known to locals, is a Cape Town institution, and no trip to the Mother City would be complete without a visit.
So what is there to do? Well! Probably the most famous Mount Nelson experience is their lavish afternoon tea, a decadent, hours-long affair accompanied by the tinkling of the piano and many cups of Nigiro tea. But just as special are the various romantic options on offer. If you're trying to impress your date, pop into the Planet Bar for signature cocktails (including a really extensive list of champagne cocktails) and über-classy sundowners, either in the bar itself, or on the verandah looking out over the beautiful lawns.
If you're looking for a truly exceptional meal, head to Planet Restaurant for a fine dining experience of note. The food is quite incredible – a feast of flavours, textures and colours, with each dish looking like a work of art. The exceptional service, the intricate and lovely dishes, and the superb sommelier who not only advises on wines but tells great stories about it combine to create a dinner experience that is out of this world (please excuse the pun!) Am I gushing? I think I'm gushing. That's how wonderful the meal was (and yes, the delicious signature cocktail I had before I started eating may well have helped!)
If you're feeling over-fed (a common complaint among Cape Town visitors) you could always head to the Librisa Spa for a luxurious spa treatment, and spend the rest of the day lounging by the sparkling pool. A pretty marvellous way to spend a day, don't you think? And of course, the creme de la creme is to stay overnight, preferably in a sumptuous suite with your own living room. The only problem is that it's so sumptuous you won't want to leave…
Have you experienced the Mount Nelson yet?