André Crous recently visited the gorgeous town of Kotor in Montenegro – a place so beautiful it takes your breath away. Here he tells us a bit more: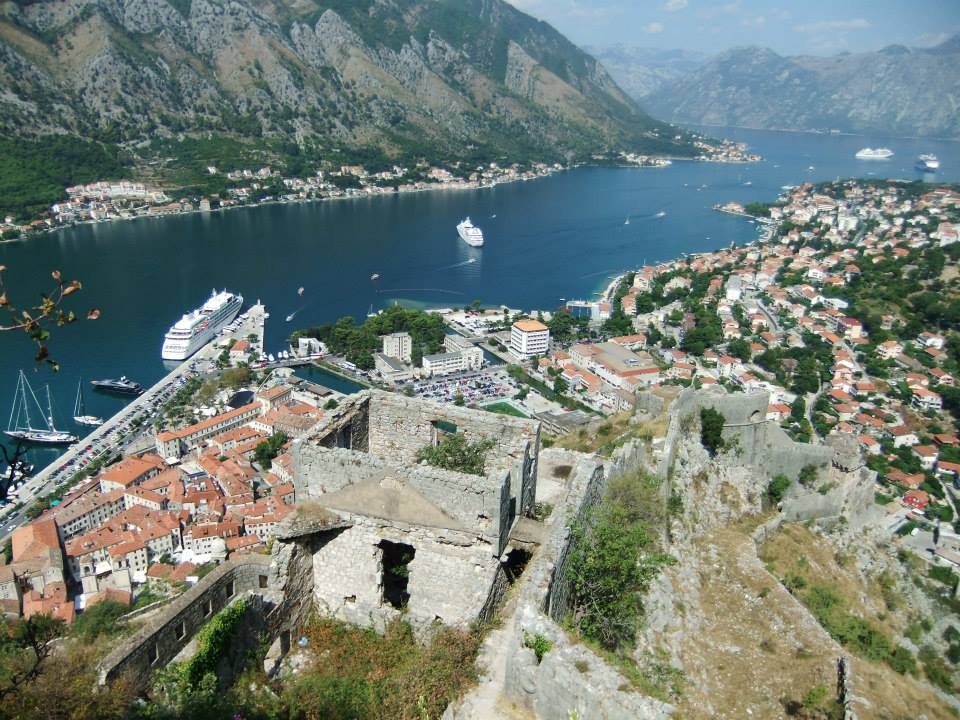 MB: In which area did you stay?
AC: The town is very small, and can basically be divided into "Old Town" and "not-Old Town". The Old Town is in the heart of the town, on the edge of the fjord, surrounded by high walls and at the foot of a mountain on whose slopes sit the remnants of a church and a former fortress. We stayed in a bed & breakfast a few hundred metres from the Old Town, up some very steep roads.
MB: Which were the top sights you saw?
AC: Old Town is the only thing to see in Kotor, unless you want the high-flyin' (or rather, high-sailin') experience and hire one of the many luxury yachts moored in the harbour. It costs 3 euros per person to climb the mountain and reach the church and the fortress (it takes 20-30 minutes to reach the top). But the main thing to see around here is the small and incredibly photogenic town of Perast, which has far fewer tourists, some magnificent (but still affordable) restaurants, and a stunning view over the fjord, with two small islands a 3-minute speedboat ride away.
MB: How easy is it to get around?
AC: It is very easy to get around on foot or by minibus. Minibuses leave the bus station on a regular basis and can take you to Perast or further along the fjord, or in the opposite direction to the beaches of Budva.
MB: How many days do you need here?
AC: Kotor doesn't really have any beaches of its own, and neither do most of the towns along the fjord. For that, you'd have to brave the tourist-ridden sands of Budva. Kotor and Perast can be thoroughly enjoyed in two days.
MB: What is a must-have local delicacy?
AC: A treat across the Balkans is rakia, or a regional brandy. Try the apricot variety: It is strong but smooth. Just don't have it on an empty stomach.
MB: Are people friendly and can they converse in English?
AC: People are generally very friendly, and since Kotor literally draws boatloads full of tourists every day, with cruise ships that put the Titanic to shame dropping anchor in the bay, most people have at least a basic level of English.
Photos via André Crous.