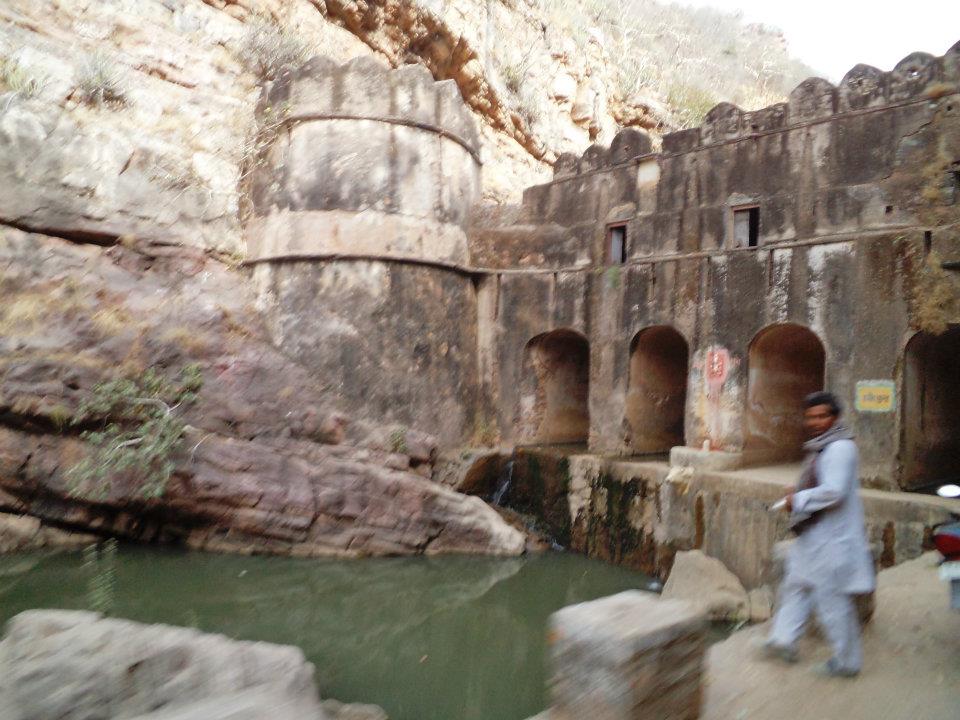 Stephanie van Rooyen tells us about her visit to the gorgeous Ranthambore in India:
Town, country:  Ranthambore, India
The town is known for…
Tigers and the Temple of Lord Ganesh.
A must-see?
The Ranthambore National Park. You have to spend at least 4 days there in order to go on enough game drives to see the tigers. Sadly, I didn't see any, but it was wonderful to be on safari in Rajasthan, which is very different to game drives in the Kruger National Park. There are ancient ruins that lay scattered all over the park. I also took a walk up hundreds of stairs to go to the Temple of Lord Ganesh, which is hidden up in the mountain where I saw monkeys playing in an overgrown part of the fort – I really felt like I was in the Jungle Book!
Interesting facts?
Just like leopards, tigers can't be kept behind fences and are often found walking around close to town. When I was there I found it amazing how the local people walked up to the temples, showing no fear of the crocodiles and tigers.

Internet, ATMs, how does it work? The hotel had problems with internet and our tour guide was kind enough to drive us into town to the tour company's office to access our emails etc. ATMs are found across town.
How safe is it there?
I did not spend much time in the town itself, but never felt threatened in the National Park, nor at the Temple of Ganesh. 
Are the people friendly/ helpful?
The people were extremely friendly! I even got a personal phone call from the hotel's manager on the day we left to say good bye.

People should try this local delicacy…
Tandoori Paneer and their local wine.