Port Elizabeth is well known for its friendly hospitality, and the dining choices in this fair Eastern Cape city reflect that warmth. From fine dining establishments to relaxed shoreline cafes and artsy venues, you'll find it somewhere in our list of the top 10 restaurants in Port Elizabeth.
Thanks to our friends on Facebook who helped us compile this list of top PE restaurants.
Friendly Stranger, Baakens Valley
Go where Port Elizabeth's creative crowd congregate and taste such delights as 'Confused Cake' – a layer of chocolate cake, carrot cake and red velvet cake with cream cheese icing! Housed in a cobblestone building believed to be one of the oldest in PE, Friendly Stranger is a purveyor of quality food, coffee, the arts and live entertainment. As such, it's not uncommon to be entertained by roaming artists while enjoying a cuppa. Baristas are sociable and the ambience is intimate … and for the best burger in town, Friendly Stranger won't disappoint.
Bookings: 076 437 6850 | facebook.com/friendlystranger2012 | View location
Fushin, Richmond Hill

To the Durbanites reading that's "fusion" not "fush inn". In addition to its imaginative name, this trendy sushi bar on Stanley Street kept cropping up when we asked our fans about their favourite restaurants in Port Elizabeth. On TripAdvisor they're currently ranked #1 out of 188 restaurants in PE; and many agree this is largely because it's the type of place where the only thing "bad" about it is the fact that their sushi is so good, after trying it, you'll need to keep coming back to fill your appetite for more! Tip: Make sure you order items to share because you need to experience as many different flavours as possible!
Bookings: 041 811 7874 | fushin.co.za | View location
Bridge Street Brewery, South End
A passionate local microbrewery, Bridge Street Brewery is a popular venue where a range of hand selected beers and excellent pub grub go hand in hand. The menu offers a "good food no matter what you pick" experience with an assortment of cold and hot tapas, salads, and pizzas to name a few. The venue itself is a proud supporter of homegrown musical talent; so don't be surprised if one of SA's finest artists are strumming it out on stage when you pull in.
Bookings: | bridgestreet.co.za | View location
Charlie's Pizza & Pasta, Summerstrand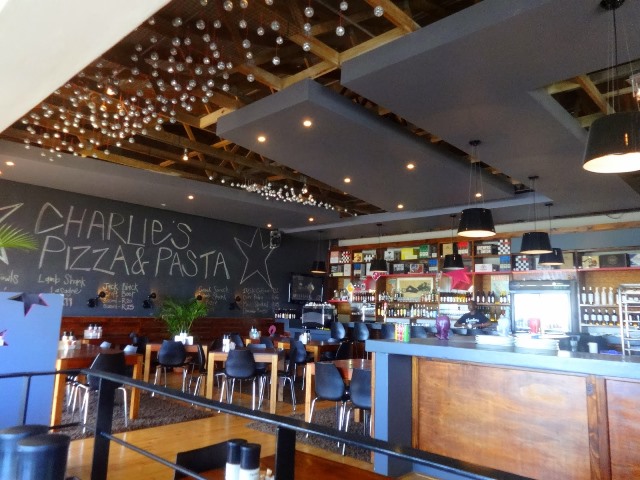 A family favourite in Port Elizabeth, Charlie's in Summerstrand cooks up a scrumptious combination of pizza's and pasta's. Their policy is homemade – so expect fresh hand rolled pastas, pizzas hot from the wood fired oven, and tenderly prepared seasonings all put together using only the finest organic ingredients. The setting is casual, yet trendy and the menu is priced fairly – try a lamb shank pizza or lasagne.
Bookings: 041 583 2832 | charliespizza.co.za | View location
The Coachman on the Bay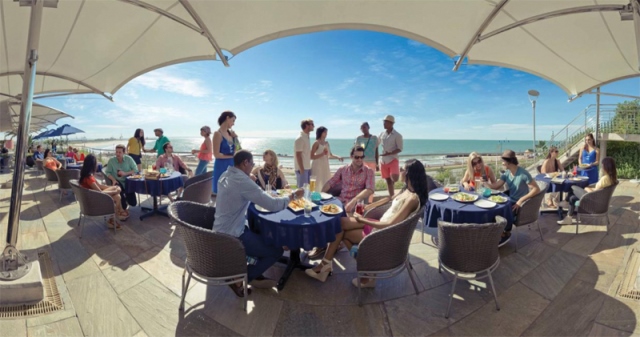 When a restaurant is family owned and run it always makes a difference, and in the case of George and Dawn Castis' The Coachman, the difference is palpable. As the first restaurant in Port Elizabeth to offer calamari on its menu it's fair to say The Coachman is something of a pioneer when it comes to seafood in the Eastern Cape. At their location on the bay, Patrons can look forward to a warm ambience and hands on dining experience, where each customer is given the endearing attendance of the Castis family and their staff … not to mention juicy steaks, Greek dishes and fresh fish to die for.
Bookings: 041 373 3440 | thecoachmanrestaurant.co.za | View location
Ginger, Port Elizabeth Beach Front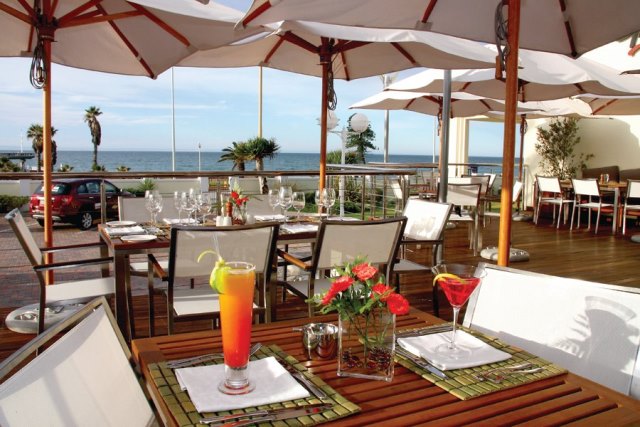 For sophisticated eat out options in Port Elizabeth, Ginger next to the Beach Hotel offers a classy fine dining experience by the sea. Whether you're celebrating a special occasion, or simply spoiling yourself, Ginger's menu, crafted by Michelin Chef Jonathan Hodder, offers a modern interpretation of fresh and familiar flavours, and is as desirable as its promenade location. All of this is supported by an equally impressive wine list and solid service. Deck seating is available for patrons who prefer al fresco dining.
Bookings: 041 583 1229 | ginger-restaurant.co.za | View location
Blue Waters Café, Summerstrand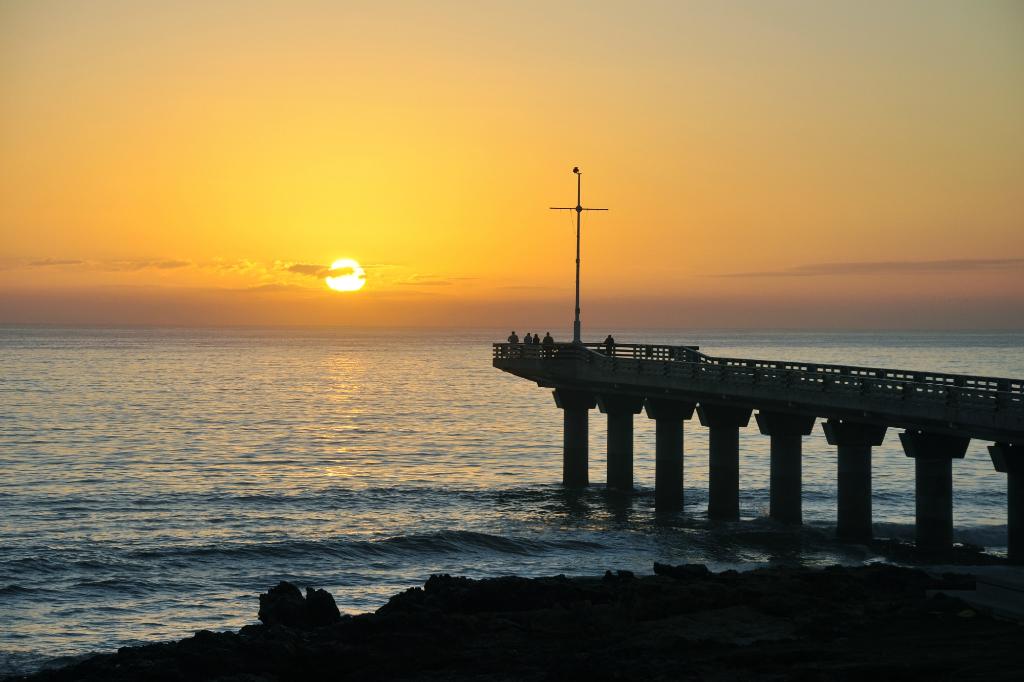 A steakhouse and seafood restaurant in a relaxed, café setting; from the balcony overlooking Algoa Bay, Blue Waters Café offers sunset views that you'll struggle to match anywhere else in the area. PE's Shark Rock Pier is the landmark that guides you to this seaside restaurant near the Boardwalk. Menu options are extensive, and a menu comprising light meal, meat and seafood options make for a well-rounded experience in what is arguably PE's most blissful location.
Bookings: 041 583 4110 | bluewaterscafe.com | View location
Old Austria, Port Elizabeth

The oldest restaurant in Port Elizabeth, the Old Austria has, over the many years it's been in business, carried with it a reputation for good food. Since 1972, the restaurant which is housed in an elegantly refurbished Victorian home, has been the meet and eat destination to mark those special occasions such as birthdays or graduations. As with anything that shouldn't be fixed if it isn't broken, the menu has remained largely unchanged for more than 30 years, and fresh fish dishes, as well as old Austrian favourites such as schnitzel and pot roast, are still the most popular orders of the day.
Bookings: 041 373 0299 | oldaustria.co.za | View location
For The Love Of Wine, Richmond Hill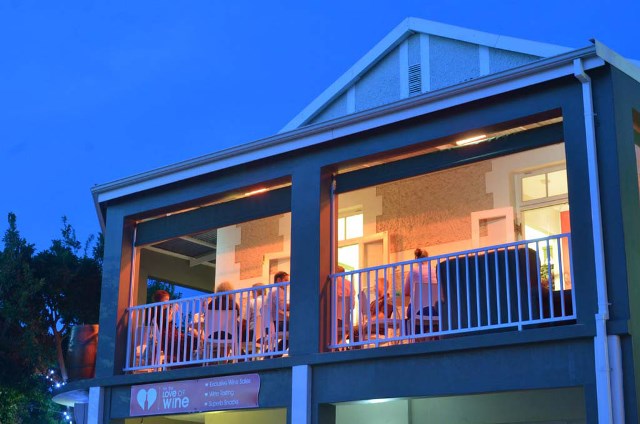 The perfect place to start or end an evening out on the town, this wine bar on fashionable Stanley Street understands that the best memories are made over a bottle of juicy red or sophisticated vintage, as such, a location to complement all the sociable things about it has been created in PE. Exclusively about the wine, don't come here expecting an accompanying food menu, it's their focus at the end of the day that has won them a firm place in locals' bank of places to go. And with more than 250 labels on the list, they promise to challenge the gamut of wine lists in the Friendly City.
Bookings: 072 566 2692 | ftlow.co.za | View location
Bocadillos Bakery & Café, Walmer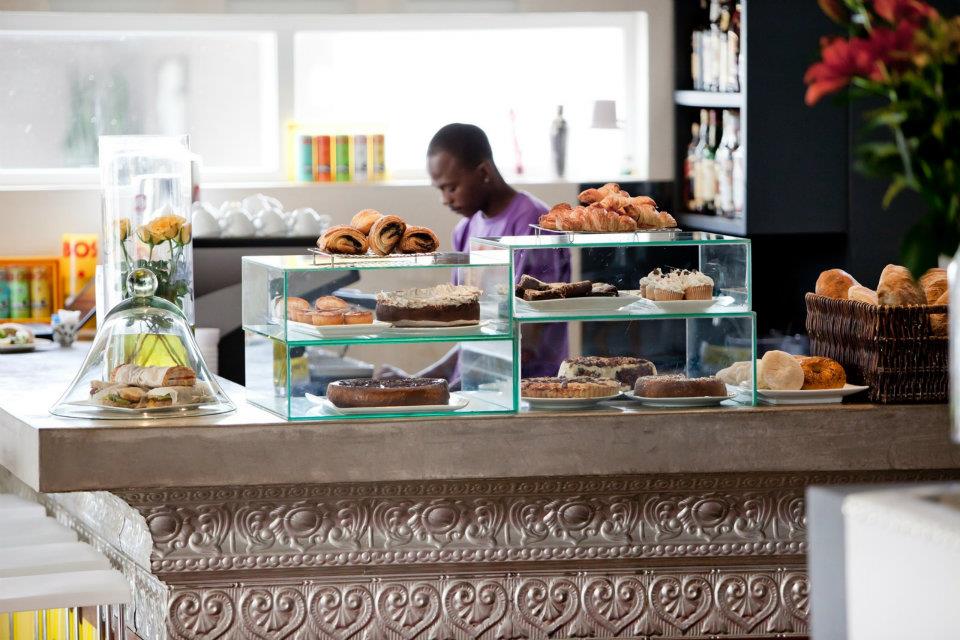 A fresh French-style patisserie in Port Elizabeth, Bocadillos welcomes you in whether its breakfast, lunch, dinner or coffee and cake options you're looking for. Set in a modish house near the airport, like the sweet treats baked daily, Bocadillos' interior is decadent, and is characterised by a Bohemian look and feel with high ceilings, Persian rugs and cosy touches such as freshly cut flowers. If you're looking for value and comfort in the city, you don't need to go anywhere else.
Bookings: 041 581 1523 | View location
---
These are the Port Elizabeth restaurants that best represent the city's vibrant mix of residents and their tastes.
What are your favourite restaurants in Port Elizabeth? Leave a comment below or tell us on Facebook.