Even experienced fliers could do with a helping hand on long-haul flights with kids. These airlines make your kids their top priority with a range of perks ranging from air miles, face-painting at 36 000 feet, priority check-in and specially catered meals.
Emirates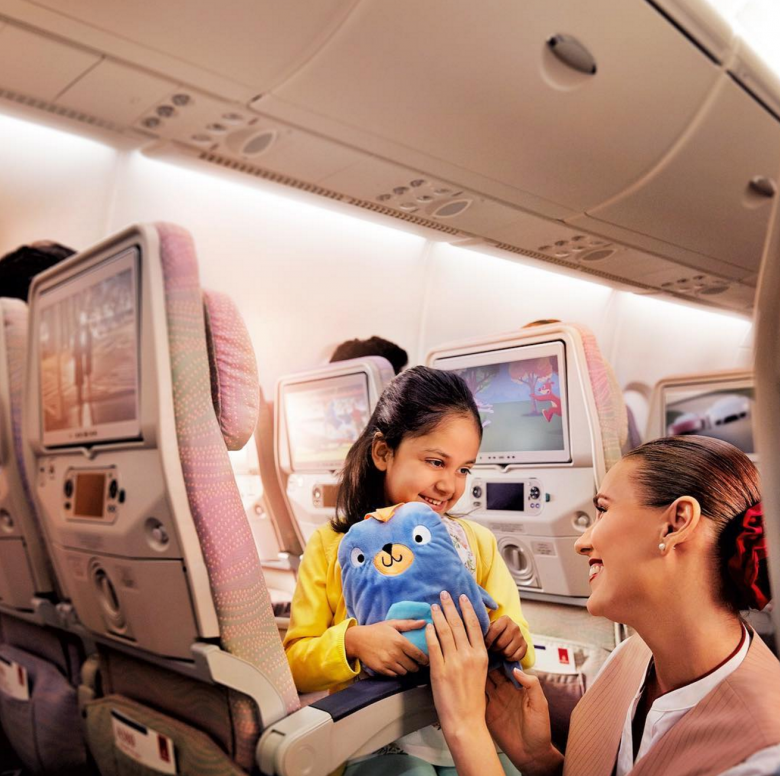 Courtesy of Emirates via Instagram
Emirates pride themselves on being the top child-friendly airline with a range of exciting age-appropriate kid-friendly programs.
The little ones will love the brand new Fly With Me Wild Animals.
Courtesy of Emirates via Instagram
Each time kids fly they will get a different wild animal. Kids will meet Carlos the macaw, Ernie the penguin, Eve the reindeer and Fudo the tiger who are part of the complimentary Fly With Me Animals family on board. If kids want to buy the older members of the Fly With Me Gang they can find them at the Emirates Official Store.
The animals can be wrapped in a blanket, be used as a nifty bag or as a friendly stroller companion. The animals come with the Fly With Me Animals magazine bursting with puzzles, coloured pencils and games.
Older kids will prefer the Lonely Planet Kids travel packs which inspire a love of travel and wanderlust.
The pack includes educational material and a retro travel-themed travel journal.
Skip the queues with Emirates
If you're flying with young kids you can skip the queues and go straight to their separate family check-in desks. You'll also get priority boarding to help you settle in at your own pace.
Another perk is the extra baggage allowance for kids
When travelling with babies or infants you are allowed extra checked baggage, more hand-luggage and a fully collapsible stroller, carry cot or car seat if there is space.
Send your bags separately ahead of time
At Dubai International Airport you can use online check-in and drop your bags between 6 and 24 hours ahead of time to make your journey to the airport significantly lighter.
Dubai airport offers complimentary strollers and twin strollers.
Picky eater? Not a problem.


Let Emirates know at least 24 hours in advance before the flight and your child will be served a meal that fits in with their specific diet.
Skywards Surfers
Kids aged between two and 16 get extra benefits when they fly. They can earn miles on every flight or trade in their miles for perks such as entry to Wild Wadi Waterpark among other experiences.
Air New Zealand
All images below courtesy of Air New Zealand
Skycouches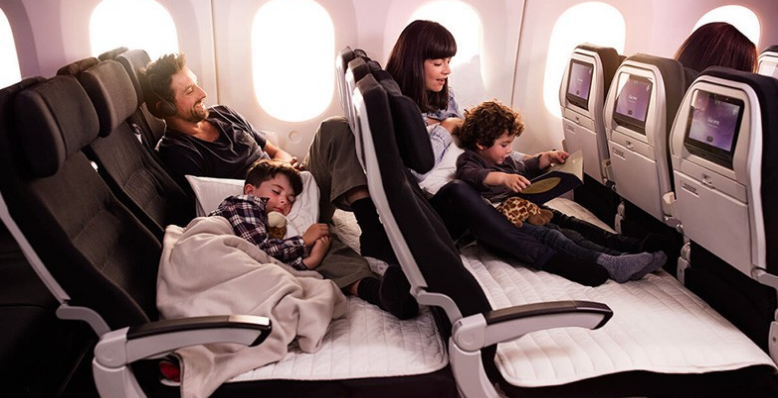 For a little extra Air New Zealand offers passengers the option of the Skycouch. This is a row of three Economy seats that are joined together to create a comfortable flat surface for whatever you need- a play area for kids when they get restless, a bed to stretch out on.
Jet Cadets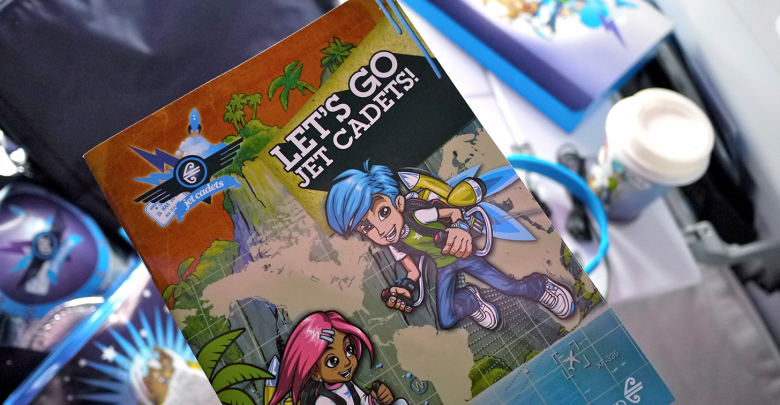 Air New Zealand's Jet Cadets Kids Pack has tons of fun activities designed to keep kids happy and occupied. Take advantage of their special in-flight meals designed to appeal to the pickiest of eaters.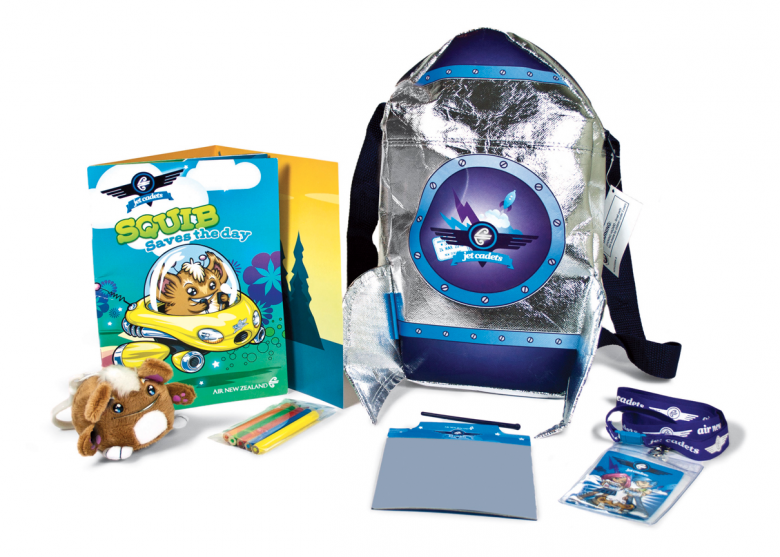 Etihad Airways
Your Mary Poppins in the sky
Courtesy of Etihad Airways
Etihad Airways offers specialist flying nannies who have been trained at prestigious Norland College in the United Kingdom. Flying nannies are on hand on all long-haul Etihad flights free of charge.
What can you expect from your flying nanny?
Your specialist flight attendant will accompany you and your family from the gate to facilitate a smooth and effortless boarding process, they'll help prep bassinets and they'll check in with your kids throughout the flight with face-painting, they'll teach the little ones simple magic tricks and even offer arts and crafts such as origami and DIY sock puppets.
Older kids may be treated to a tour of the galley during quieter times on the flight.
Priority meal service
To keep rumbling tummies happy your children will be served their meals first.
Flying Nannies are a wonderful source of information and will advise families transitioning at Abu Dhabi about the various baby changing and child facilities at the airport, as well as informing them that there is a children's play area at Gate 32 in Terminal 3, and in the premium lounges.
KLM
Meet Bluey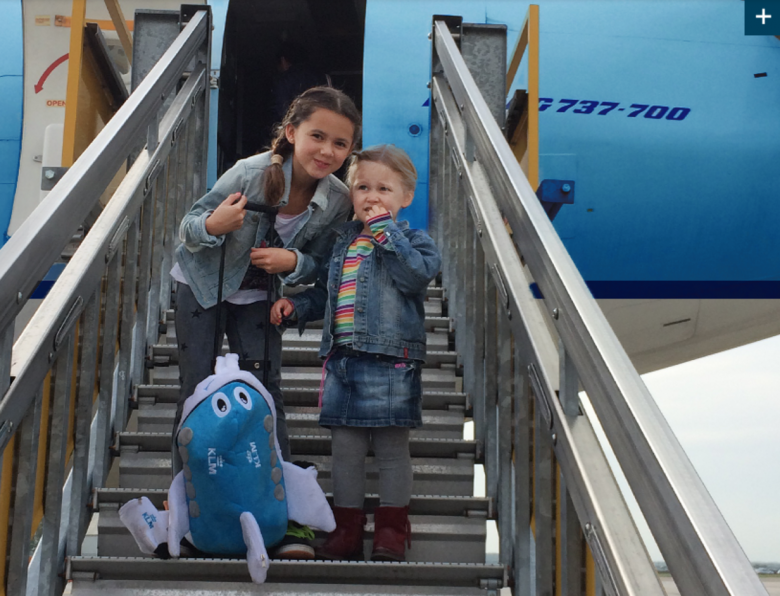 KLM kids meet Bluey the friendly KLM mascot. On every intercontinental KLM flight every child 2 years and older will receive a Bluey play set which contains tic tac toe, a memory game, pencils, a key cord, a card game, sticker, baggage label, cool eye mask and, on European flights, a Bluey passport holder and an activity book.
Earn miles from the age of 2
Your child qualifies to earn miles as a Flying Blue member from the age of just 2 years old.
Qantas
When kids join Qantas' Joey Club they'll receive a fun welcome pack, including their own Joey Club passport. They will also win frequent flyer points.
Kids aged 3 to 6 will enjoy Qantas' new kids kits. Each kit includes a super fun Etch a Sketch and activity booklet in a zip-lock bag.
On certain selected international services, Qantas' youngest travellers will also be offered Qantas' exclusively designed Joey Club socks.
Virgin Atlantic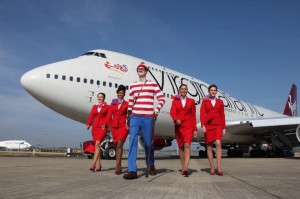 Boredom is banned on Virgin Atlantic flights. A huge range of children's films and TV shows will have your child entertained right from pre take-off.
Parental lock functionality is available on all Virgin Atlantic aircraft apart from their A340 300's. So parents can truly relax knowing that their kids are surfing safely.
KiD Backpacks
At the gate Virgin Atlantic staff will hand out KiD backpacks to keep little ones entertained.
The Kids' menu has been designed specifically with the fussiest child in mind and includes familiar favourites, the crew also make sure to keep kids hydrated and refreshed with drinks on hand.
Baby-friendly Cabin Crew
The crew are on hand to warm milk whenever you need and they'll do it properly by warming it in hot water then leaving it to cool.
More perks:
Virgin Atlantic offers specially designed in-flight cots.
You can use push chairs right up until the boarding gate where they'll be checked in until landing. In most situations your push chair will be ready and waiting for you at the aircraft doors on landing (depending on customs restrictions).