So you've taken the plunge and bought that ticket to an African city you've always wanted to explore, now what? You need to find a place to stay, figure out your itinerary, and work out all the details, big and small, that come with jetting off to a new place.
In the midst of all this planning, it's very easy to forget some very important piece of admin, or completely overlook a seemingly insignificant detail. Whether you're headed to Accra, Nairobi, Maputo or Cairo, here are a few things you should consider to help keep your trip fun and hassle-free.
Header image courtesy of Babak Fakhamzadeh via Flickr
1. Check the paperwork requirements
This might seem obvious, but the very last thing you want is to have your trip cancelled because you didn't do enough research on visas required. Depending on where you come from and where you're going, you might be granted a visa on arrival or have to get one in advance. So it's important to know the rules that apply to your specific destination. And if your flight involves a layover, remember to check if you will need a transit visa.
Book cheap flights to Nairobi here.
Also read:
2. That goes for your car too!
If you're planning on road tripping, your car might need paperwork to enter certain countries. This document is called the Carnet de Passages en Douane (CPD), and allows a car to temporarily enter a country while also guaranteeing that all the necessary duties and taxes will be paid if the car is not re-exported.
3. Get your meds and the necessary shots
If you're travelling to a malaria prone region, you will need to go on a course of preventative medication beforehand in order to reduce your risk of falling ill, so speak to your doctor about your travel plans. Some countries also require yellow fever vaccination cards upon entry; this may not be required when applying for your visa, but not having it could get you turned away on arrival.
4. Find a friend
A great way to steer off the tourist packed track is to get a local to show you around, take you to the popular local spots (not just the ones in the guide books), and also let you know which places to stay away from. This could be a friend who lives in the area or even friends or family of people that you know. Don't be afraid to reach out on social media before setting off, it is after all, a very small world and you'll be surprised at who might able to help.
5. Rethink your accommodation
Not only will it cost you, but opting for top hotels doesn't exactly make sense if you'll be spending most for your time exploring the city. Instead, choose a decent, reputable guesthouse or Airbnb (if it's available), and save your money for local tastes, experiences and souvenirs to take home. The same goes for food; you can have fancy meal now and then, but you don't want to miss out on trying new dishes and soaking in the unique atmosphere of places that the locals love.
6. Be smart about cash
Will there be ATMs at every corner? Do you have a widely accepted card, and what are the related bank charges? Will you be able to return with local currency and exchange it after your trip? These are all things you will need to find out before leaving home. In most countries, US dollars will be readily accepted and so are a safe bet. Make sure you arrive with some on hand to pay for any fees that pop up when you land. Also remember to let your bank know where you will be travelling to in order to avoid being cut off from your funds.
7. Think beyond safari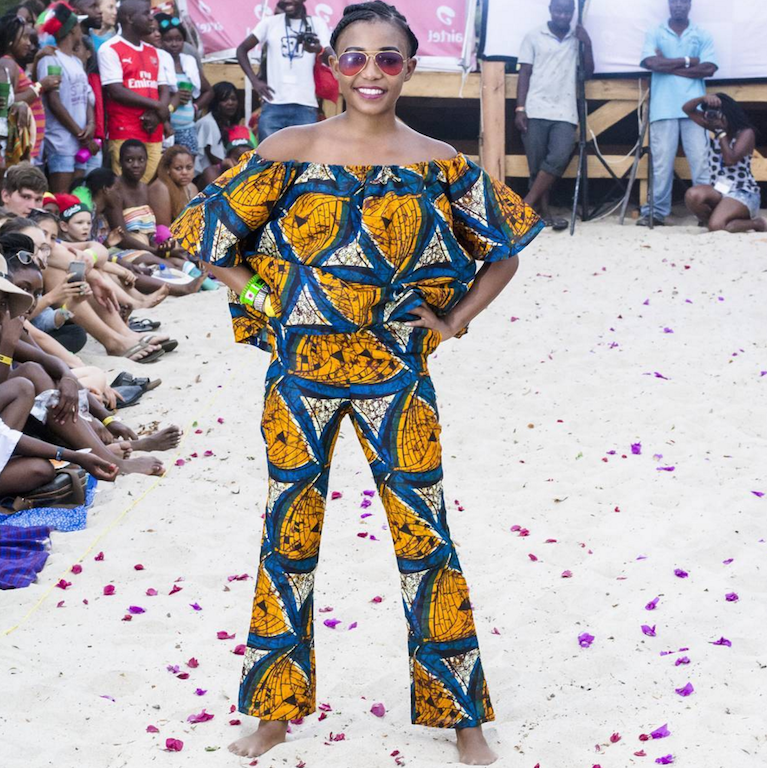 Photograph taken at Malawi's Lake of Stars courtesy of beingbenj via Instagram
The wildlife on this continent is definitely incredible and worth seeing, but don't think that your exploring is complete once you've seen all of the big 5. From festivals such as Accra's Chale Wote, Malawi's Lake of Stars, and Bushfire in Swaziland, to nightlife in any of the major cities, and, of course, the history and culture, there's more than enough to keep intrigued and entertained.
8. Get a universal adapter
Your destination might have different plug points, and when you arrive at your temporary home, drained after a flight, looking for plugs to charge all your devices is the last thing you'll feel like doing. Find out what kind of adapters you will need before leaving, or get a universal adapter.
9. Dress accordingly
It's a good idea to look into some of the norms in the country that you're visiting, specifically when it comes to women's dressing. This might only apply to certain places in your destination, such as local markets or more remote areas. Find out what is and isn't acceptable and pack accordingly to avoid unwanted attention.
10. Get on social media
No doubt you'll be posting pictures and stories as soon as you land, but getting online while planning can also help enhance your trip. Find popular Instagrammers and bloggers in the city or country you will be visiting for an insider's take on some of the places worth visiting (and spots for some great pictures!)