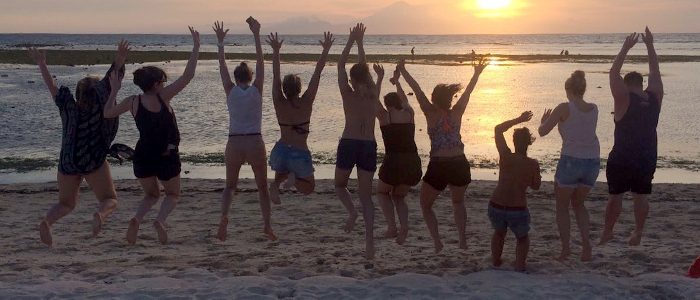 Looking for a hassle-free holiday and top-notch accommodation spent with an unforgettable group of like-minded people? Topdeck is your answer.
With 40 plus years of experience in the travel industry, Topdeck sure knows what they're doing. They offer a range of epic trips for 18 to 30-somethings in Europe, Australia, Asia, North America and more. Each trip has been expertly designed and refined to make sure your holiday is nothing short of amazing. And if you're new to group travel like I was, note that Topdeck trips are not about being told what to do, they're about being shown how to do it better.
I can say this with the utmost of confidence after experiencing and falling in love with the Bali Hopper tour – a Topdeck package that combines the very best of Bali and surrounds into a week-long adventure. As this breath-taking island is visa-free for South Africans, the only thing you need to do beforehand is book flights and pack your bag. Your only worry? Your tour ending way too soon.
With Topdeck trailblazing a new era for group travel, throw those old tour stereotypes to the wind, along with your inhibitions and enjoy the ride. With the way the Topdeck trips are carefully curated for the young at heart who enjoy the finer things too, it'll be a fun one, guaranteed…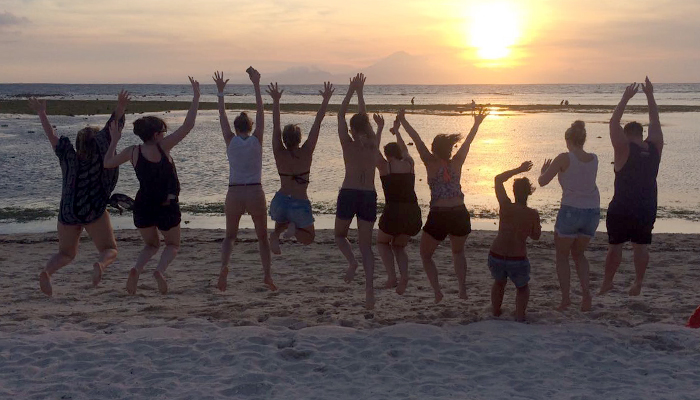 Getting There And Around
Whether you're wanderlusting over Topdeck's four-day Octoberfest trip priced at a low R4,690 or their longer trips like the Bali Hopper costing R8,500 per person, there's a package for every budget and bucket list. Flights aren't included, so be sure to book yours early with Travelstart. At your destination, expect modern air-conditioned coaches complete with free Wi-Fi to take you to iconic hotspots or the multiple cities listed on your itinerary. If you're heading to an island, you'll be whisked off in high-speed ferries with a choice to sit inside or lounge on the sun deck upstairs. Either way, your journey will be completely worry-free.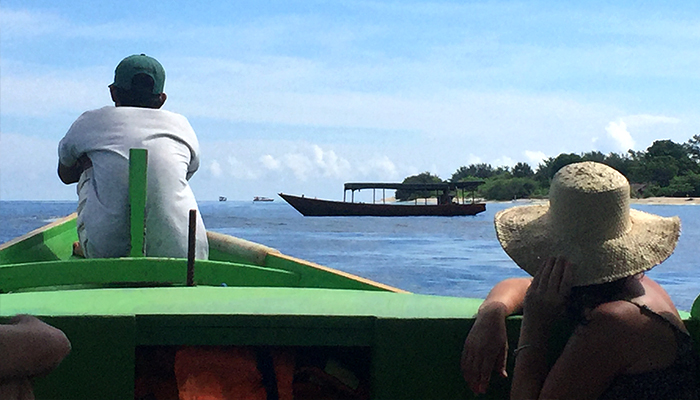 Top Class Accommodation
If you're imagining sharing a dingy hostel with a bunch of strangers, you'll be pleased to know that Topdeck organises the very best accommodation at the cheapest prices. Think four-star hotels with multiple swimming pools, ocean views and hammocks to laze in. In fact, the total cost of the Bali Hopper accommodation amounted to more than the cost of the actual package – which is crazy to wrap your head around – but thanks to big group discounts made possible by the Topdeck team, you can be assured that you're getting way more bang for your buck. Our favourites included Villa Ombak on Gili Trawangan and Anumana in Ubud – both equally gorgeous with their traditional Balinese touches and cool rooms with soft scents of frangipani and fresh linen that beckoned us in after a day of exploring.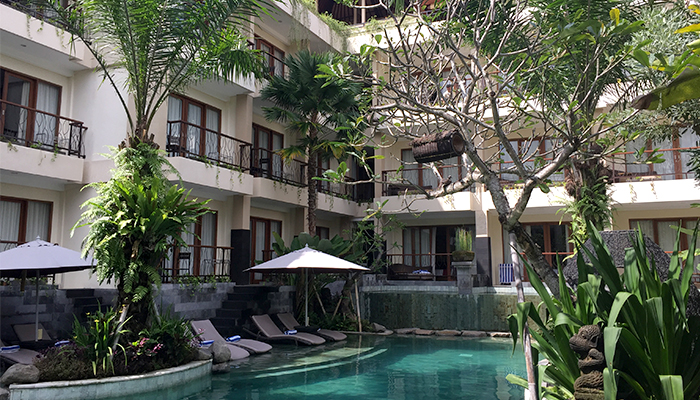 Freedom To Explore
Topdeck also understands that travellers need freedom to discover the new places they find themselves in, thus ample free time is always factored in between activities and sightseeing. When we arrived on Gili Trawangan – a vibey island about a two-hour ferry ride from Bali – we had two blissful days to ourselves. Those wanting some down time to recover after a long flight and a few late nights retreated to the resort pool (no need to leave as one could simply order lunch and cocktails from the pool bar), while those with endless energy hired bicycles and stand up paddle boards to better explore the island and source the perfect spots from which to view the sunsets.

Epic Experiences
Forget long queues and dull talks on dreary subjects. Topdeck organises an impressive mix of thrilling and cultural activities to partake in; some are included in the package such as snorkelling with turtles, sea walking and visits to water temples, while others require a small fee like the guided scenic hikes and deep-sea dives. Thanks to Topdeck's firm No Tipping policy – something which sets it apart from other tour companies – you'll never have to worry about those awkward envelops being passed around after an activity.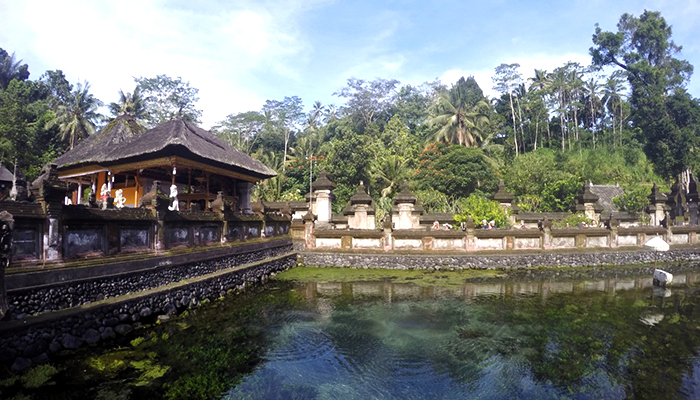 Local Guides Make Life Easy
Whichever Topdeck trip you sign up for, you'll be guaranteed to be led by a friendly local guide with endless knowledge of their country. We had the pleasure of meeting Made (pronounced Muh-day), who was with us throughout the week-long trip. He made sure we felt safe wherever we were, introduced us to scrumptious home-grown cuisine and taught us Balinese songs that we bellowed out on the luxury bus accompanied by exaggerated hand movements and roars of laughter (he must have deeply regretted this). We loved Made for his constantly cheerful attitude, infinite patience and hilarious sayings, our favourite being: "Let's we go! Leave nothing behind of you!"
Friends Who Become Family
So kick off your adventure with 20 to 30 people from all over the globe. Whether you're super social and wanting to meet new people, travelling solo or travelling overseas for the very first time, Topdeck will make sure your trip will be an experience you'll never forget and want to repeat as soon as possible. Get to know each other at group meals and share your travel stories over a couple of local beers. These people will become your family; be prepared for tear-jerking goodbyes and bitter sweet last days. The great news? Being able to savour memories with your crew long after you've departed and new friends to visit all across the globe.
Some roads aren't meant to be travelled alone; book your Topdeck trip with Travelstart today!