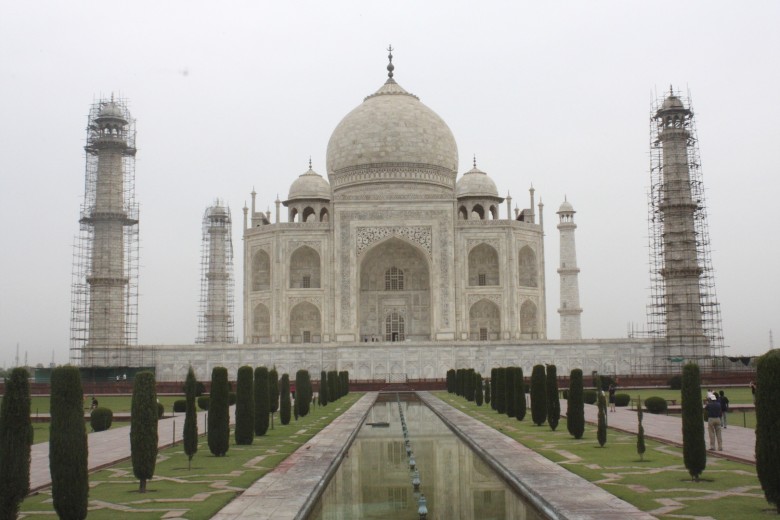 "On the roads of India they say you need only three things, "good horn, good brakes and good luck""

Take a trip to India and your heart will be stolen forever. It is a land no traveller visits only once, and those who do, choose never to return home. It is a mystical place of maharajas and kingdoms, ancient cities and mythical tales, where yogis reside in mountains and valleys belong to the gods who created them, a country woven with many intricate threads of people, languages and beliefs, where aromatic spices tempt the senses and sweet, fragrant chai is a culture unto itself.
From the palm treed paradise of the south to the magnificent mountain scapes of the north, and the 1.2 billion people and 33 million gods you may encounter along the way, India truly is like no other place on earth.
If you are fortunate enough to find yourself in this vibrant part of the world, be sure to make "the Golden Triangle" the pinnacle of your trip. Covering the three corners of Delhi, Jaipur and the Taj Mahal in Agra – this tour will plunge you into the depthless history and culture of India.
Tips for Travelling through India
There's dispute in the travelling world over whether India is safe and hygienic enough to visit. I was dubious myself, but after spending four months there, I am already planning my return visit! Saying this though, you do need to keep your wits and your hand sanitizer about you.
Here are my top tips for staying safe and clean in India:
Don't drink the tap water!
To be safe don't drink the water placed in jugs on restaurant tables.
Always carry wet wipes and hand sanitizer with you.
Don't pay for a hotel room before you have gone up to see it (unless you have pre-booked online).
If a hotel bed looks particularly unclean, lay down a sarong and cover the pillow.
Book train trips as far in advance as possible, seats get booked up fast.
Settle a price with rickshaw drivers before you get into the vehicle.
Solo female travellers, always say yes when asked if you have a husband. A fake wedding ring doesn't hurt.
Don't travel alone on the public busses at night.
Mention AB de Villiers if you are stuck for a conversation starter and brush up on your cricket know-how before you go.
Tour Companies
We organised our tour through the following two companies and I can highly recommend them! The tour guides were all excellent with a deep knowledge of their areas, mixed with good humour and great hospitality. The drivers were also very friendly, knowledgeable and kept us feeling safe and well looked after.
Tailored Travel (South African company)
+27 (0)83 387 4980
Yatrik Tours & Travel (New Delhi tour)
Raj +91(0) 1140576600 / +91(0)9650464144
Start planning your adventure to India's Golden Triangle. Book your flight to India here.
Here's what you can expect from your trip:
A Day in Delhi
On the roads of India they say you need only three things, "good horn, good brakes and good luck". Delhi- with a thriving population of 20 million, over 10 000 rickshaws and just as many vendors and cows crowding the streets- is certainly no exception. The roads bustle with a vibrant energy of everyday activity as throngs of people and vehicles move to and fro, and children lull to sleep on passing scooters amidst a cacophony of chaotic hooting.
If a day is all you've got, a whirlwind tour of Delhi will give you a tangible feel for what the capital city is all about.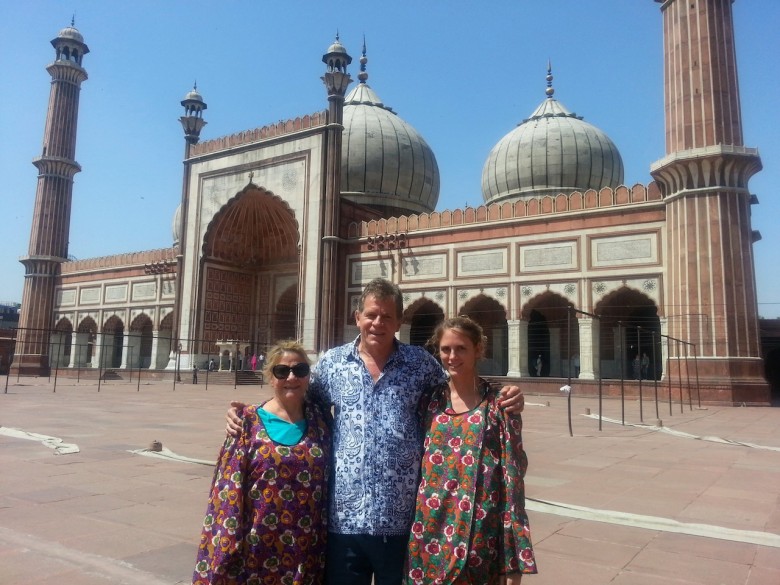 Start your morning in Old Dehli at the Jama Masjid Mosque. With a courtyard that can accommodate up to 25000 people at a time, it is the largest mosque in India. The impressive establishment is built from red sandstone and white marble with two forty meter high minarets and 899 carved floor placements for worshippers. If you look closely enough, you will see tiny symbols of Christianity carved into the steps leading up to the mosque. These were done in secret by British soldiers as an attempt to desecrate the holiness of the Muslim place of worship.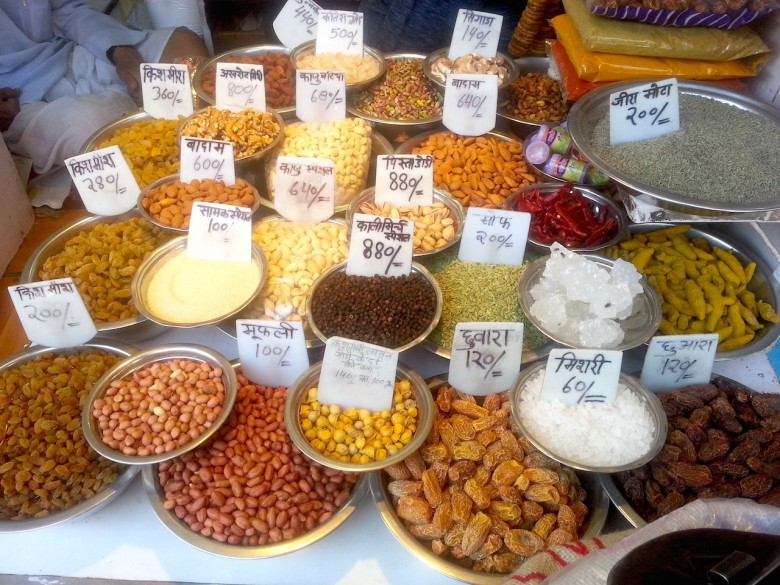 From Jama Masjid, catch a quick but adrenaline pumping rickshaw ride to Khari Baoli, the largest spice market in Asia. Here you can find a scintillating array of herbs and spices from dried chilli to turmeric to cardamon, all sold in overflowing sacks of lusty colours as plumes of heady scents assail the senses. If you have sensitive sinuses, beat the chilli burn by bringing a handkerchief to cover your nose and mouth.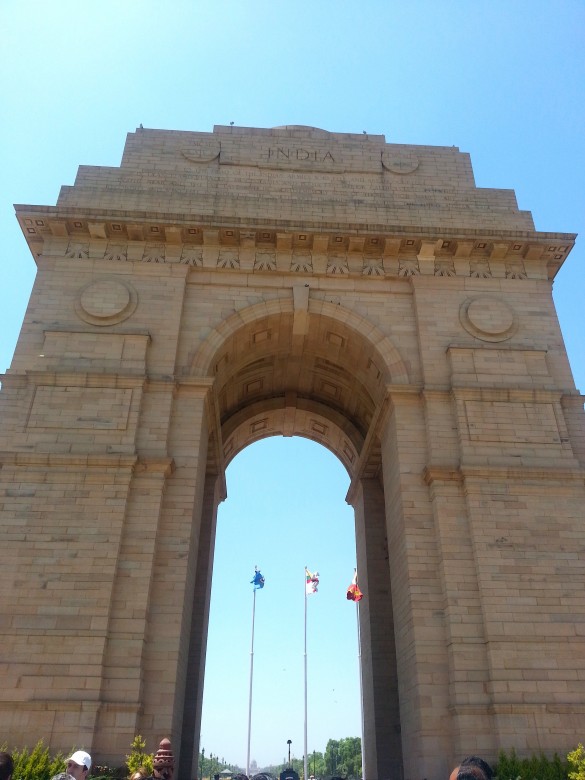 After you've got your full of exotic ingredients (don't forget to buy a masala dabba to store them in), head over to New Delhi where you can step back in history and take in the beauty of the towering India Gate. Completed in 1931 after 10 years of construction, the war memorial stands in commemoration of the 90 000 Indian soldiers that lost their lives in the World War 1. Each of these 90 000 names is intricately engraved on the walls of the gate and a fire is kept constantly lit in their honour.
A Jaunt around Jaipur
The next corner of the Golden Triangle is the capital of the Rajasthan state – Jaipur. A must-see first stop in Jaipur is the famed Pink City. Founded in 1727, it is the oldest part of Jaipur and all the buildings within it adhere to a very strict dress code – they are all painted pink. This colour of generosity and hospitality was splashed across the walls of the entire city in welcoming of King Edward VII in 1876.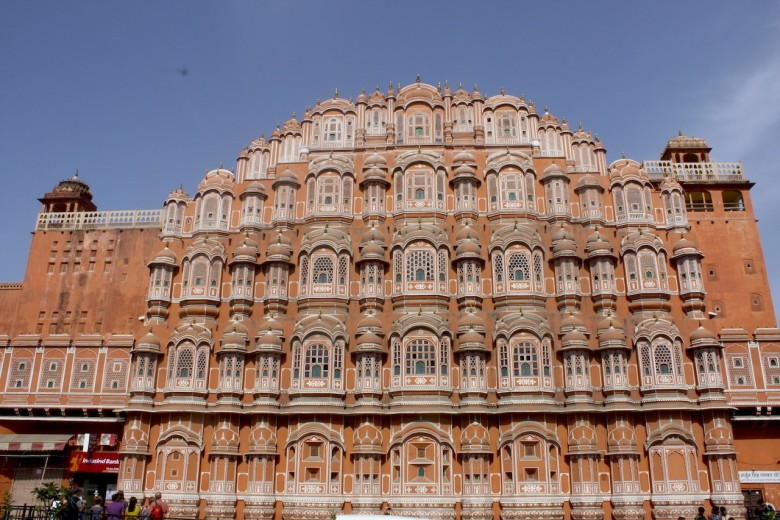 After being tickled pink by the whimsical tales of the Pink City, hop in a jeep and take a bumpy ride up through the gates of Amer Fort. Stroll through the manicured gardens, drink in the panoramic sites from the ramparts and marvel at the millions of mirrors inlaid in the Winter Palace to attract and retain heat during the colder months. Once the home of the royal Rajput Maharajas and their families, this impressive hilltop fortress has now been declared a UNESCO World Heritage Site and sees about 5000 visitors through its doors each day.
Following a morning at the fort, tuck into a lunch of kadai paneer, tandoori chicken or dal makhani – three of North India's many mouthwatering dishes – before making one more historical pitstop. Once the sun has cooled to a more bearable temperature, head out for an afternoon amble through the City Palace. This palace complex houses the Chandra Mahal, Mubarak Mahal, a historical museum and the private residence of the current royal family. Take in the grandeur of the pink painted architecture, soak up the history of Jaipur's aristocracy and possibly catch sight of a modern day royal as they prepare for an evening of cheerful festivities.
The Allure of Agra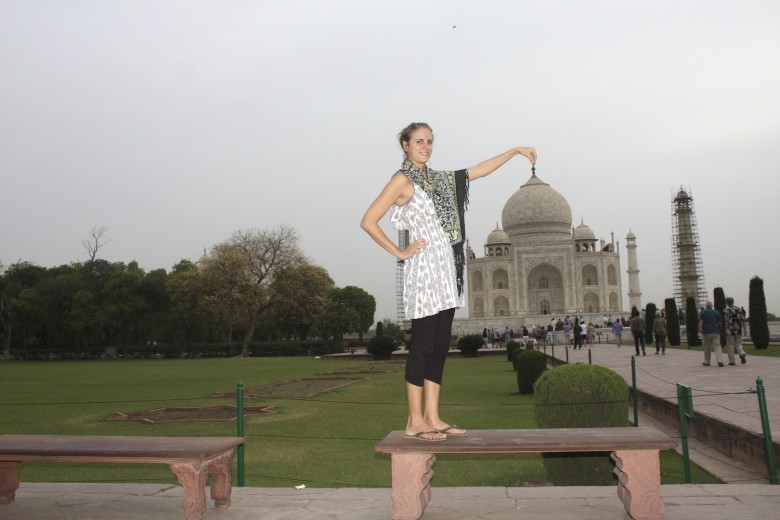 No trip to India would be complete without a visit to its crowning jewel – the Taj Mahal. This majestic monument is an intertwining tale of love, betrayal and myth all told by a timeless tribute of magnificent white marble and hand carved jewels. Many may think the Taj Mahal is a palace or mosque, but it is actually the most lavish and ornate tomb you may ever see. It was commissioned by the Mughal emperor, Shah Jahan to house the grave of his late wife, Mumtaz Mahal. Shortly after its completion, Shah Jahan was captured by his own son and held captive in Agra Fort for 8 years where he could only look forlornly on to his love's great tomb in the distance.
The best time to visit the Taj Mahal is at sunrise before the crowds descend. If you are lucky enough to have a clear day (which unfortunately doesn't happen all that often in Agra) you will be enveloped by the pages of a fairytale book as the iridescent sparkles of the sun rays light up the white marble minarets.
Although undoubtedly the main attraction, the Taj Mahal isn't the only site worth visiting in Agra. This ancient city is home to a number of other awe-inspiring tombs and monuments. After a sunrise saunter through the Taj Mahal, catch a quick bite of puri bhaji or masala dosa (two popular Indian breakfast dishes) washed down with some sweet chai before making your way to Agra Fort. Recognised as a UNESCO World Heritage Site, it is steeped in a history of blood and battles. Hear the cries as you walk through the gates where hot oil once was thrown on invaders, listen to the laughter of the harem girls taking an evening bath and gaze upon the window from which Shah Jahan longed for the memory of his late wife.