Imagine a co-working space for travelers on the sun-bleached Island of Ios at the height of the Greek summer. If you're involved in the travel industry this could be your 9-5 for a week in July. There are still 7 places available for the Travel Massive Island Unconference in Greece. But first a little background- Travel Massive caused a media hurricane when they joked on the 1 April that they were moving their new headquarters to an island they'd just acquired for half a million pounds.

Greek Island courtesy of Hellenism.net
The response to the idea of a Travel Massive island headquarters was so positive that they decided to make their April Fools come true- with help from LuxurIOS Island Experience, the Greek National Tourist Office and Simon Lewis at Travel Concept Solution.
For a week in July, travel experts and digital storytellers will set up camp on Ios Island in the Cyclades and share their visual and written experiences on social media. They'll be exploring the isle while workshopping ways to rebrand Ios, an island with a lot to offer, as something more sustainable than just the default party island. Simon Lewis, founder of TCS, co-founder of the Travel Massive Cape Town chapter, former golf pro and compulsive traveler, will have the job of living on Ios for a month while experiencing the island activities on offer. Follow his adventures here. When asked how he thinks travel will change in the future Simon had the following to say:
"I see a direction toward shorter more action packed trips and real life experiences.  I also see more and more people making lifestyle changes in order to work remotely. Because of this, people will travel more."
This is Simon's new co-working space for July: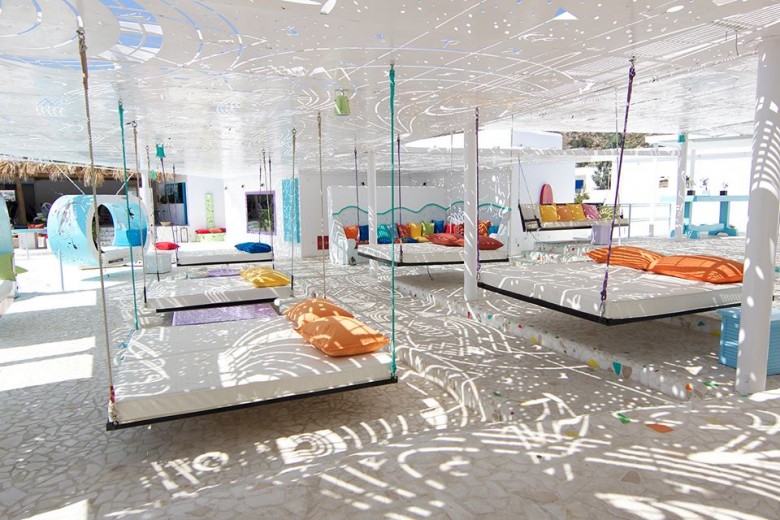 Image found at Travel Concept Solution
What is an Unconference?
It's an unconventional, loosely structured conference with an emphasis on collaboration and creativity.
Draft Itinerary
July 18 – 21 – Arrival and welcome to Island / Island Explorations
July 21, Tuesday – Unconference Day 0, Opening session.
July 22, Wednesday – Unconference Day 1, Collaboration sessions.
July 23, Thursday – Unconference Day: 2: Project work
July 24, Friday – Unconference Day: 3 Presentations, travel film screening
July 25, Saturday – Closing party with international DJs
Who Should Attend?
CEO's, Founders, Start-ups, Tour Operators, Video Creators, Bloggers, Journalists, DMO's, Consulting companies, PR agencies and anybody who wants to hang out on Travel Massive Island for a week while learning and sharing ideas.
Costs:
The Unconference is free to attend, but you'll need to cover all the other costs including transport and accommodation (travel massive unconference attendees can negotiate a discounted rate for accommodation).
Ios – Homer's Last Resting Place
Ios is heralded as the last resting places of Homer and the birthplace of his mother. A famous night-life mecca since the 1970's, Ios also has a calmer side with trekking, yoga retreats and sailing adventures waiting to be experienced. A bit of a party animal with a lot of potential beyond glittering beaches and vibrant nightlife this petite island (18 km long and 10 km wide) she's got a lot to offer and is easily accessible from Athens and the surrounding islands. Have a look at the video above to get a sense of her rugged beauty.
Can't make it to the conference? Why not join the Cape Town, Johannesburg or Durban Travel Massive Chapter Events or start your own
Travel Massive kicked off over some ice cold beers in a backpackers in Sydney in 2010. Today there are 98 chapter cities in 45 Countries with new chapters opening all the time. Ian Cumming started Travel Massive with the aim of "connecting change makers in the travel industry to learn and share ideas at free events". Basically a group of travel experts in each city get together to exchange travel knowledge and network. 382 events have taken place since January 2014. There will be an event in Cape Town on the 8 July with places still available to attend.
Who can join Travel Massive?
Anyone involved in the travel industry can register- apply here.
How do you start your own chapter?
So far there are chapters in Cape Town, Johannesburg and Durban. Click here for a guide to starting your own chapter.
What are the Travel Massive Values?
Travel Massive aims to build meaningful partnerships, foster big ideas, support new talent and get more people involved from as many diverse backgrounds as possible. Travel Massive is about improving travel for everyone:
"We want to inspire a change in the way we travel that brings more meaning to people's lives and that truly benefits the societies that we visit"
They therefore promote responsible, sustainable travel. If this inspires you then catch you at the next travel Massive Chapter Meeting in Cape Town.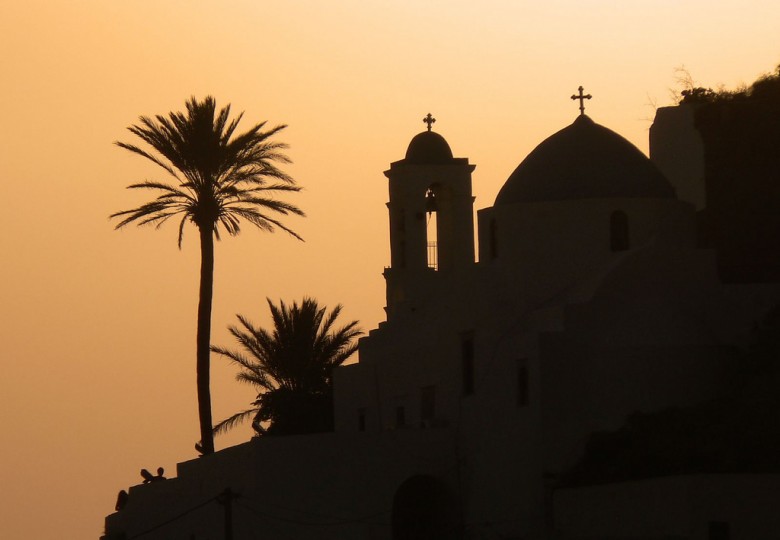 Ios by Maryaben on Flickr