Sure, travelling for work is already pretty cool. Exploring a foreign city and getting paid for it is a fundamentally sweet deal, but there are drawbacks. Travelling for work often means you'll be sitting through tons of meetings and even if you get the chance to visit Amsterdam and its cool canals, chances are you'll be looking at them from the window of a boring bare walled meeting room that looks exactly like the one at home. If you've seen one conference table, you've seen them all…or so you thought.
Trendy meeting spaces across the world
Spacebase, is a global booking platform for unique meeting and workshop locations, that has a huge portfolio of the coolest meeting spaces all over the world. Just by looking through some of the 1,700+ meeting venues for rent, you can feel yourself getting excited…for a meeting. They have locations in nearly all major cities in Europe as well as other locations worldwide and using the platform feels like taking an exclusive tour. Suddenly, the most boring part of
your trip becomes the most interesting.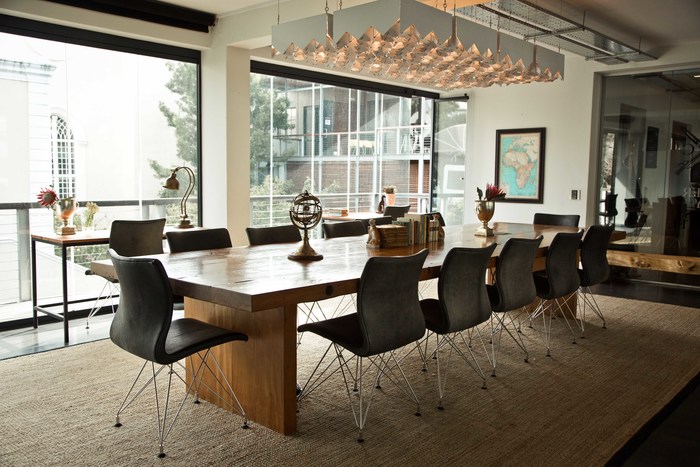 Sightsee while you work
One essential flaw of travelling for work is that you almost never have enough free time to truly see the city. You might find that most of your days, you're tied up in meetings but, you could be killing two birds with one stone. You could book a meeting room that helps you get some sightseeing done at the same time, like this loft space in Paris with a beautiful view of the Eiffel Tower. In New York City, you could attend a conference here, where the panoramic view of the Big Apple is better than some of the best paid tours! Hanging out on the canals is a famous Copenhagen pastime and of course, there's a meeting room that combines the best of work and play right on the water.
Get the best out of travelling for work
Travelling is awesome, but does that mean that being at home has to be boring by default? Not necessarily, since Spacebase has a wide reach and trendy meeting spaces available all over the globe. You can find unique meeting rooms in your city that may give you a whole new perspective of your area. The chic atmosphere of the room paired with breezy views will make you feel like a tourist,
even if you know the city inside and out!
No matter where you are, the Spacebase platform boasts some of the rarest and most uncommon workshop spaces available – regardless of where your work takes you.