Trains, tuk-tuks, bikes and Segway gliding tours, explore SA's top attractions from an original perspective. Travelstart brings you fun, fresh and unusual ways to get out and experience SA.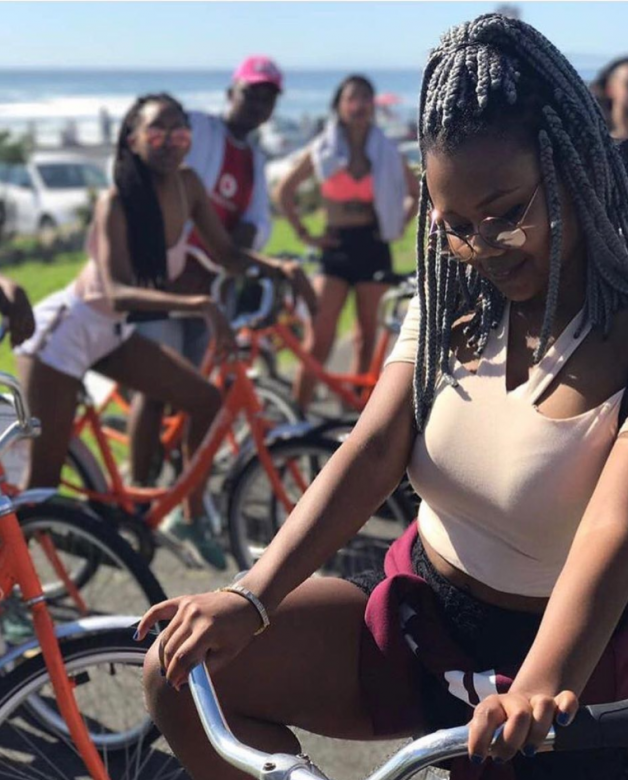 Image courtesy of @itote_ruboxd via @upcycles via Instagram
1. Segway gliding tours, Durban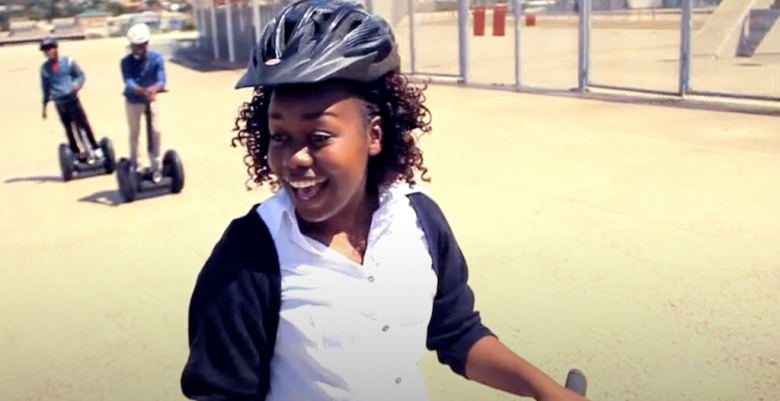 Explore Durban's iconic Moses Mabhida Stadium on a guided gliding tour of the stadium and its surrounds via effortless Segway. Explore the ins and outs of this magnificent structure while you coast smoothly along its highways and byways.
First off you'll be given a 15 minute training session, thus prepared you're ready to take on the tour, your guide will share their wealth of knowledge on the latest addition to the eThekwini skyline.
Choose from the Moses Mabhida All Access Tour and a range of Segway Gliding Tours to suit every rider. Enjoy the balmy Durban breeze as you glide along and take in the scenery.
Tours operate daily from 8 am to 4:30pm.
Choose from the:
45min Express Tour priced at R230 per person.
The 1 Hour Beach Glide priced at R280 per person.
The Full Stadium Glide priced at R290 per person.
The Stadium & Beach Glide priced at R440 per person.
The Ushaka Glide priced at R480 per person.
Regretfully no children under the age of 10.
To book call: 083 456 8507/ 078 458 0055/ +27 (0) 31 303 4534
2. Wine Tram, Franschhoek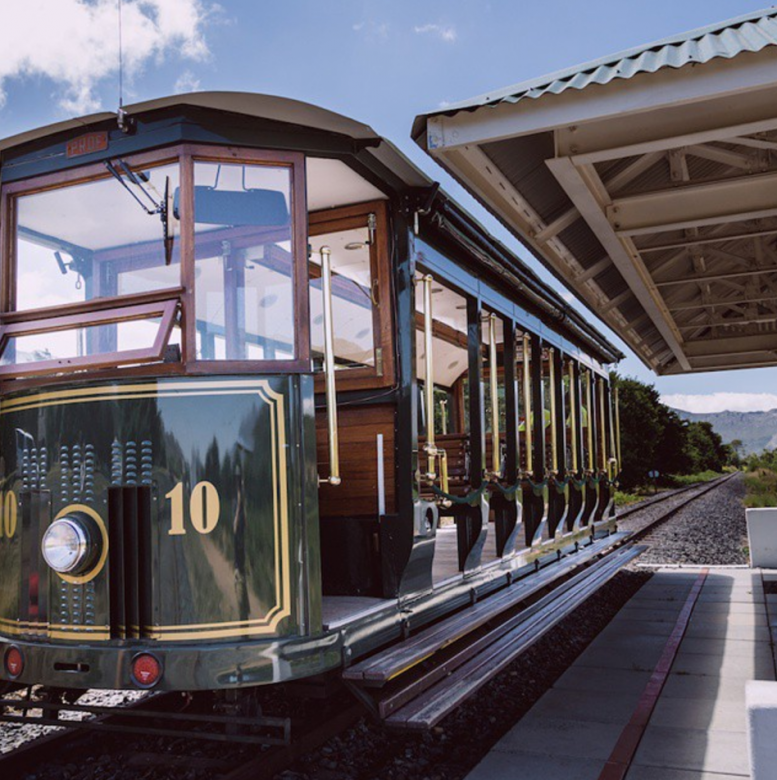 Image courtesy @winetram via Instagram
This charming Hop-on hop-off tram tour is an ideal way to explore this corner of French wine heaven. The tram glides past wild flowers and lush mountain views stopping at the entrance to several established wine farms. Guests board the tram at the ticket office located in the centre of Franschhoek. The tram passes each spot once an hour so there is ample time to enjoy each estate.
Choose from several lines. The Blue Line departs on the tram-bus first and stops at Mont Rochelle, Le Lude, La Bri, La Bourgogne, Holden Manz, La Couronne, Rickety Bridge and Grande Provence. The Green, Red and Yellow lines stop at variety of different estates while the Purple line operates exclusively on the tram-bus and showcases the western region of the Valley stopping at Boschendal and Vrede en Lust.
Tram tickets are available from R220 per person and it's worth booking ahead as there are a limited number of tickets available each day.
The service runs every day except for 24 December, 25 December, 31 December and 1st January.
You can leave your wine purchases with the conductor and they will be waiting for you at the ticket office at the end of your tour.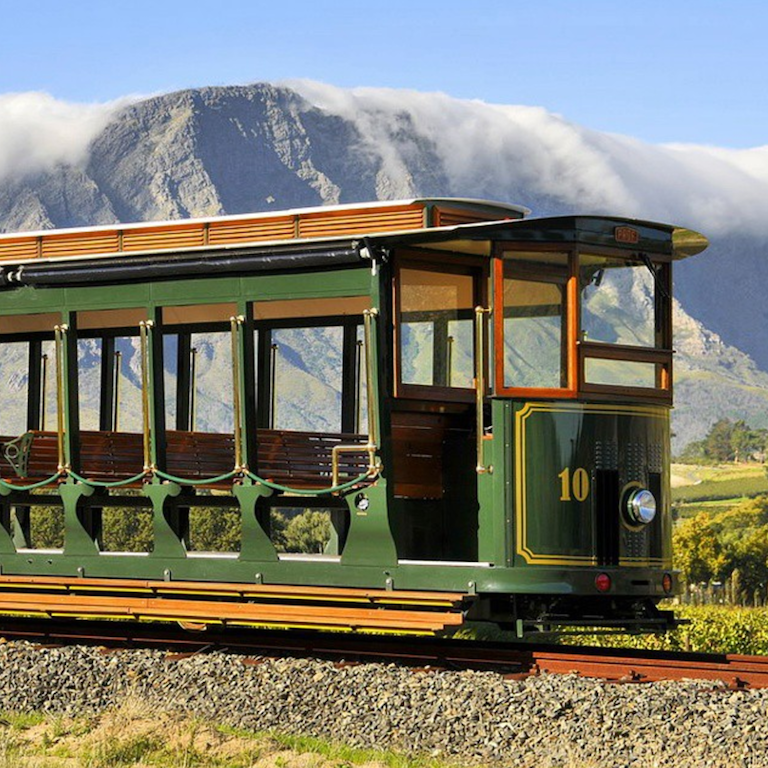 Image courtesy @winetram via Instagram
3. Up Cycle Rentals Sea Point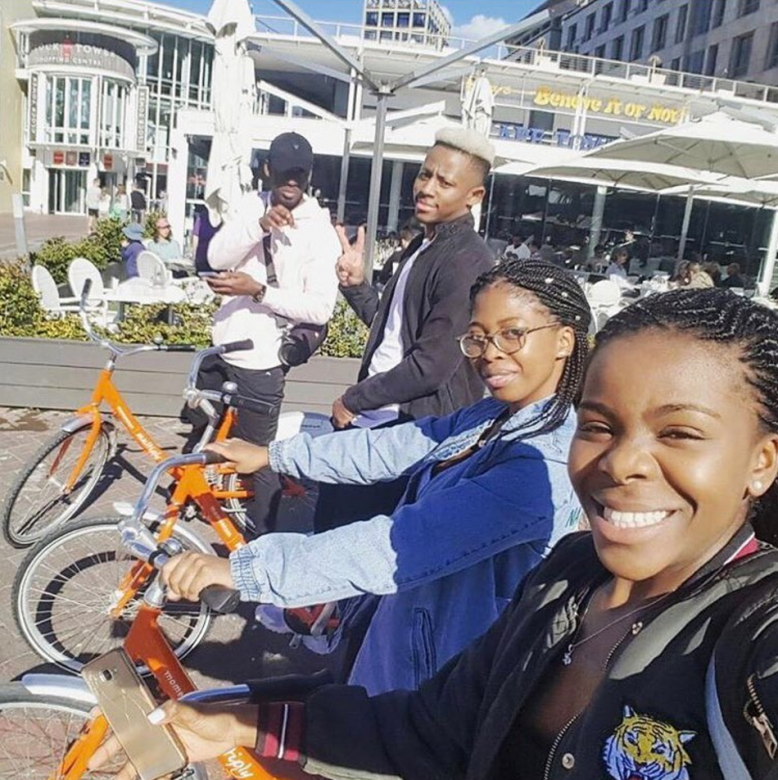 Image courtesy @upcycles via Instagram.
The coolest way to explore Sea Point, the CBD and the endless blue coast of Bantry bay, Clifton and Camps Bay, Up Cycles' bright orange bikes are a smart way to get around the city. Up Cycles is Cape Town's first drop and go bike rental company. Cycle from the iconic Sea Point Pavilion to the Creamery in Mouille Point for an ice cream, meander past the red and white candy-striped Lighthouse, explore Green Point park and the vibey eateries in Bree Street.
One hour is priced at R60, Two hours: R90, Three hours: R120, Half a day R180 and a full day until sunset R220. Child seats are priced at R50. Prices include helmets and locks.
Image courtesy of @amanda_mandibles via @upcycles via Instagram.
Good to know
Don't miss out on Up Cycles' birthday specials. Just take along your proof of birth date and you'll get one hour free on your birthday!
Pensioners get 20 % off all rides.
The last rides of the day depart 30 minutes prior to sunset.
Find the Up Cycles stations at the Pavilion in Sea Point, Silo 5 at the V & A Waterfront, Breakway Café on de Waterkant Street Fan Walk in the CBD and at the Bay Hotel in Camps Bay.

Image courtesy @upcycles via Instagram.
4. Ceres Steam Train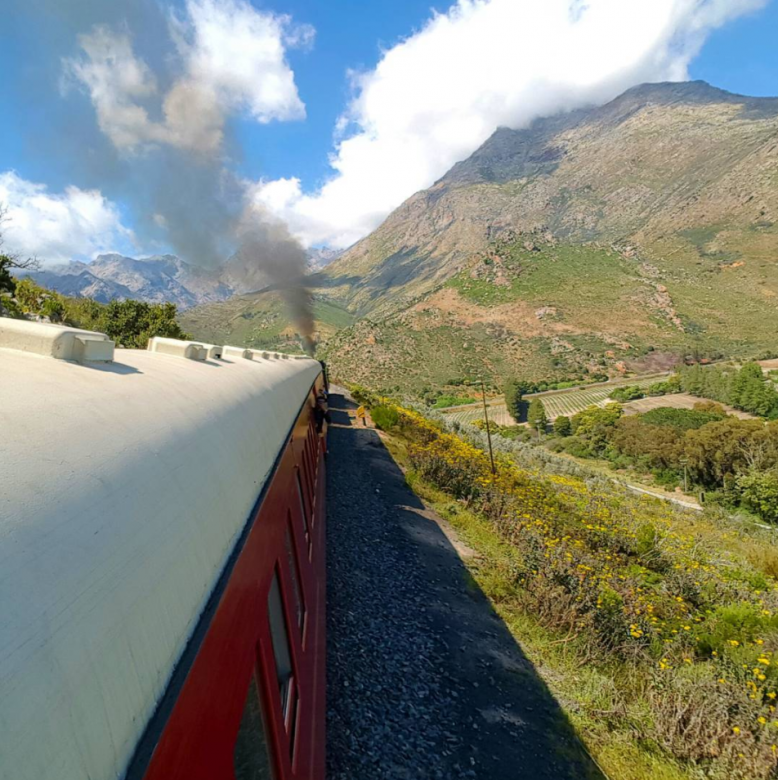 Image courtesy @raynobosman via Instagram
The perfect weekend adventure, the whole family will enjoy an old-fashioned train trip through the countryside to picturesque Ceres Valley. This fertile valley known for cherry-picking in the summer and snow in the winter will captivate your imagination. Depart from the Royal Cape Yacht Club in Cape Town bright and early and reach Ceres by midday. Explore the town or lunch at the Ceres Golf Club before returning to Cape Town by late afternoon.
R400 for adults one way and R800 return.
R250 for kids aged 3 to 13 one-way and R500 return.
Contact: 079 077 5332
bookings@ceresrail.co.za
5. Walking and biking tours with Past Experiences, Joburg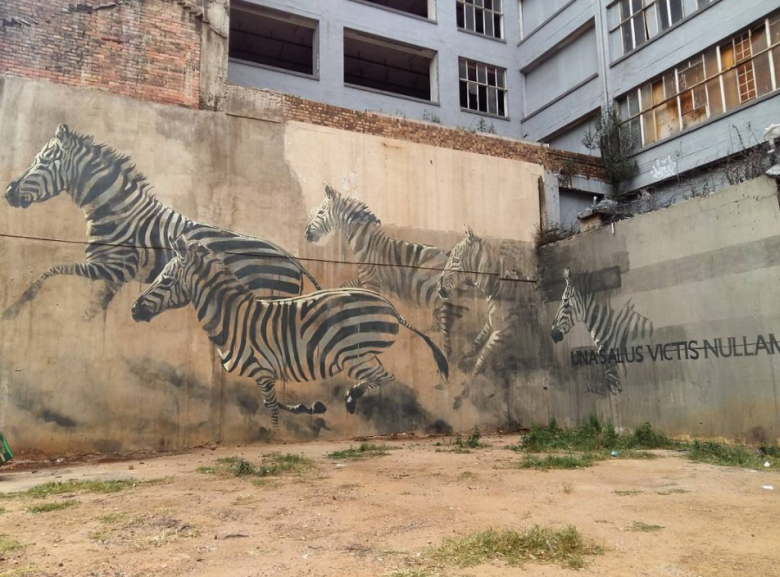 Image courtesy @ebrahimyasmeen via Instagram
Known as the original Inner City walking tour, Past Experiences offers a fantastic range of tours, don't miss out on their "Upcoming Weekend Budget Tours" which end in early October.
On Saturday the 16th September co-founder Jo is hosting a Braamfontein Art Tour. This invigorating walking tour will take in graffiti, street art, public art and examine area revitalization.
Time: 09:30am to 11:30am
Priced at just R160 per person
The meeting point is Velo Café, the Grove at the corner of Juta and Melle Street.
Book by calling 011 782 5250/083 701 3046
Then on Saturday the 7th October join Past Experiences on their Jozi Inner City Walk, Mad Giant Brewery Your and Beer Tasting priced at just R290.
This is perfect for love Jozi and also enjoy a good beer. Expect to get a taste of architecture, public art and street art followed by the taste of Mad Giant Brewery's beer. The tour starts at 09:30am and end at 12:30/13:00pm.
Meeting at Parking at No 1 Fox Street.
Book by calling 011 782 5250/083 701 3046
6. Wine Tuk-tuks Stellenbosch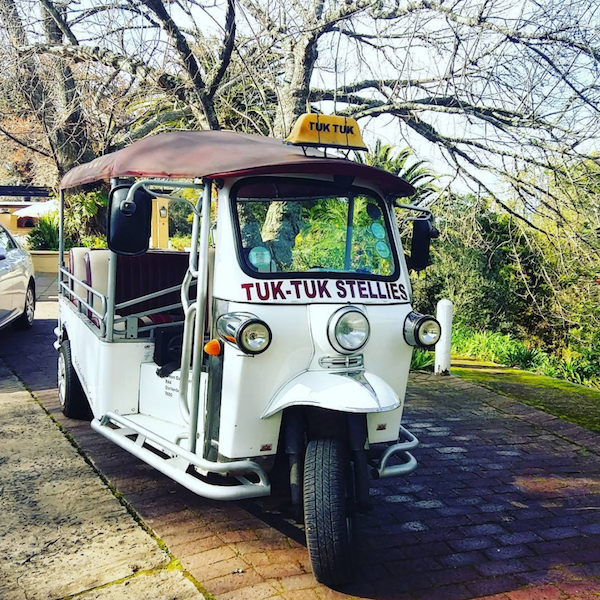 Image courtesy @devonvalleyhotel via Instagram
A fun way to stay safe while wine-tasting, the Stellies Wine tuk-tuks take you on a tour of wine estates in the City of the Oaks.
Half-day tours visit three wine estates, namely Lanzerac, Morgenhof and Simonsig. There are two departure times: 10am to 1pm and 2pm to 5pm .
The Full-day tour departs at 10am and ends at 4pm. Tickets are R1000 per person including lunch and all wine tastings. First stop is Waterford Estate for a chocolate & wine pairing plus a cellar tour, next up is Lanzerac followed by Neil Ellis for lunch and wine tasting. Morgenhof is next for wine-tasting and a small tour of Underground Cellar and finally Simonsig for wine-tasting.
Book here: http://www.tuktukstellies.co.za/tuk-tuk-tours/
7. Tuk-tuks in Melville, Joburg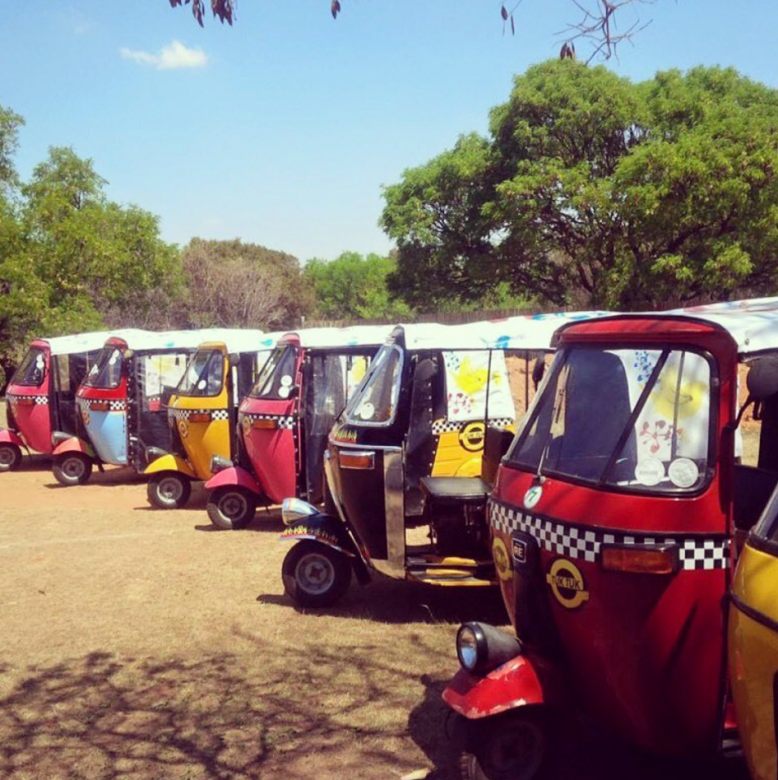 Image courtesy @ goodhopestudies via Instagram
The cheapest, most fun and refreshing way to get around vibey Melville. Take in the bookstores and bars in this laid-back, arty suburb. Plus you won't have to worry about traffic and parking. The e-tuk-tuks operate within 7km of Melville. Call: 072 316 8099. 66 4th Avenue Melville
8. Flaming aloes on the Creighton Aloe Steam Train, KZN

Photograph courtesy of Monique van Deventer
All aboard the Aloe Steam Train! Every July weekend experience a 3-hour return ride on the Creighton Aloe Steam train as you meander alongside the beautiful Ngogwaan river, through thousands of flaming orange aloes.
Tickets are priced from R150 depending on which coach you choose.
Children under three ride for free.
Find out more here.
For the rest of the year the Inchanga Choo choo operates on the last Sunday of every month and departs from the Stokers Arms in Kloof, stopping at the Inchanga interchange for the craft market and picnic area. Book here.
The next train trip is set for the 24 September.
9. Free-wheel down Table Mountain on eco scooters with Scootours
Image courtesy @ malikadavis4 via Instagram
A thrilling way to explore Table Mountain and Signal Hill. Guided tours depart from the Kloofnek parking lot and will take you on an off-road 5km route free-wheeling down the side of Signal Hill into the beautiful Bo Kaap. You will then be transported to Table Mountain for a final run down a single track. The non-motorised push-bikes are Swiss-made and eco-friendly, specially designed for Swiss mountains in the summer when the snow has melted.
A Solo ticket is priced at R550 for those aged 10 years and older, passenger tickets for kids aged 4 to 9 are priced at R290.
Contact: 082 776 0557 to book.
Specials available for kids birthday parties and groups.