Ten pins stood between one of our Travelstart bowling teams from jetting off to Istanbul to represent South Africa at The Grand Final Bowling tournament. Did we succeed in bowling out strike after strike or did we fizzle out? Read on to find out all the details.
"Family and fun" is one of our core values of Travelstart and is integrated into the very fabric at the workplace. Travelstart also aims to build a relationship with our suppliers, which is why we jumped at the opportunity to participate in the Turkish Airlines Bowling Tournament 2017 held on 26 April.
The first bowling tournament was held in 2012 with the sole purpose of bringing together esteemed passenger agencies to foster a relationship with one another, out of the office. 2017 is the fifth year of the tournament going under the name, Turkish Airlines Bowling Tournament, which is held in 45 countries in 90 destinations.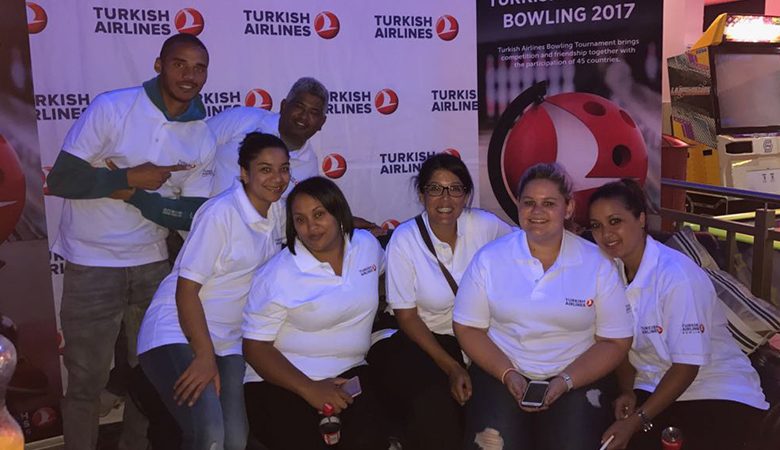 Turkish Airlines extended the invite to agencies around the world and approximately 1000 passenger agencies and 3000 players participated in the tournament.
We were welcomed to the event by the friendly staff of Turkish Airlines, where we enjoyed finger snacks and drinks. Each player was suited up with their complimentary white T-shirts adorning the Turkish Airline logo and bowling shoes. With that, the game was on, as each team competed for the coveted prize. What was the prize you ask?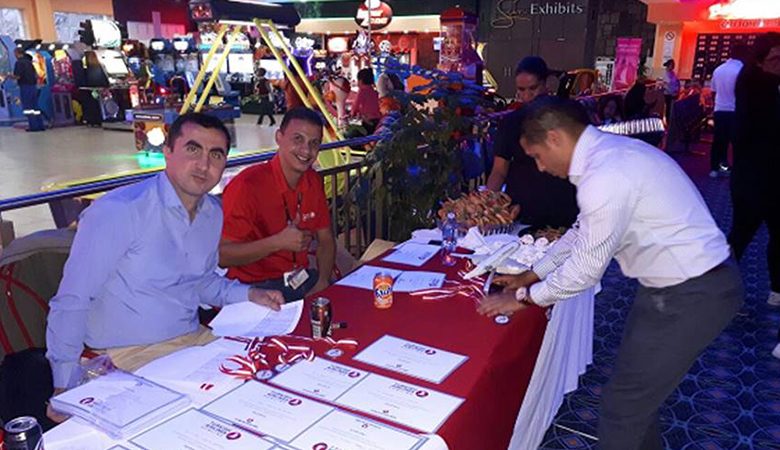 The winning team with the highest score in South Africa (tournaments held in Johannesburg and Cape Town) would be flown out to the beautiful city of Istanbul for The Grand Final Tournament taking place on 13 May. Along with flights, the champions would be treated to accommodation covered by Turkish Airlines.
With bragging rights on the line, our Travelstart Teams set out to bag the prize and the title of the best bowling team in South Africa among the travel agencies. The night was filled with strikes, spares and laughter over gutter balls and in the end one of our Travelstart team named "2 guys and an intern", made up of Travelstarters from the Finance Team including our Chief Financial Officer, Handre Oosthuizen, came out victorious beating every team in South Africa and are headed off on an unforgettable adventure to compete in the finals in Turkey this week.
We wish our champions, Handre, Nazmie and Arashaad, as they wave the South African flag high in Istanbul and hopefully bring back the gold, cementing Travelstart not only as one of the leading online flight booking sites in South Africa but also reminding the world that we are a force to be reckoned with. No pressure guys.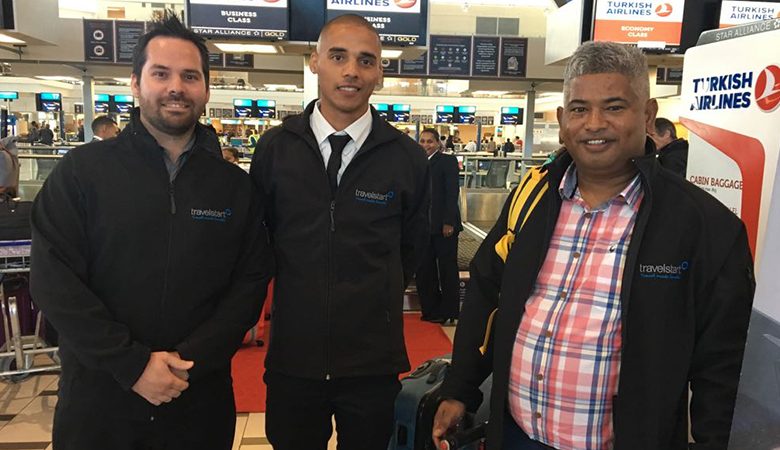 The Grand Final Bowling Tournament takes place 13 May 2017, so send your best wishes and encouragement to our boys and stay tuned for more on their success in Istanbul.