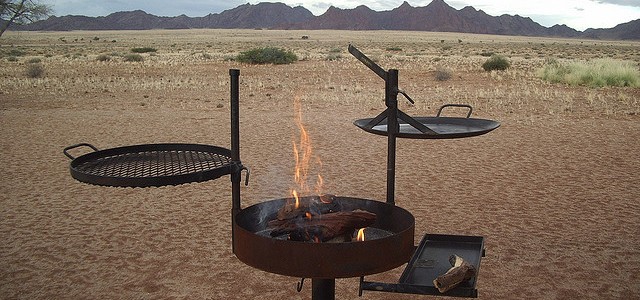 South Africa is famous for its sprawling landscapes, endless beaches, great wine and luxurious, picturesque hotels but sometimes South African food can be a bit daunting to understand. Foreigners may pick up restaurant menus and be affronted with dishes such as mielepap, potjiekos, boerewors and melktert and instead of trying to understand, they may simply opt for a steak or salad. However South African food can be some of the most flavorsome and hearty in the world, so make sure you understand what you are ordering before you come.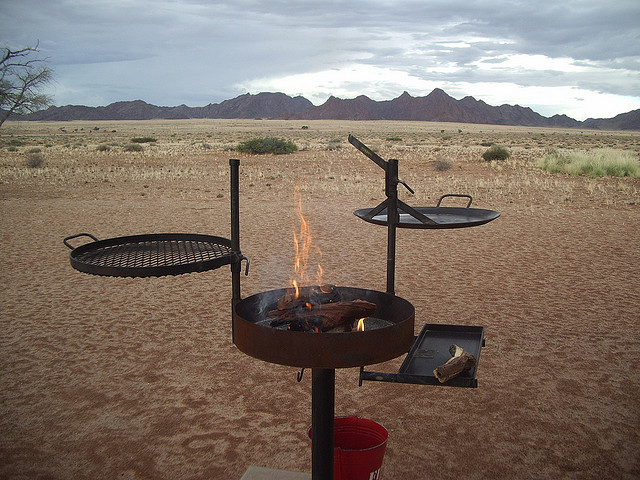 The one thing you need to understand before visiting South Africa is the people here love to cook on fires. Most South African Game Lodges feature a boma whereby guests can enjoy traditional meals, cooked around a fire, under the open African, star-lit sky. This experience is one most visitors never forget and the food served normally consists of stew-type dishes. Potjiekos and tomato bredie are made this way and consist of slowly stewed vegetables and meat. These stews are normally served with rice, bread or mielepap – a type of thick porridge made from maize. The South African braai is also a well-loved tradition and is similar to a barbeque, but locals use wood to start a fire, rather than using gas. Steaks, hamburgers, game meat (such as Springbok), sosaties and boerewors are braaied. Boerewors rolls are an all time favourite for watching the game and consist of a meat sausage in a hotdog roll while sosaties can either be of lamb, chicken or beef varieties and are similar to shish-kebabs.
Another traditional South African food that most local restaurants serve is bobotie. Similar to a shepherd's pie, bobotie consists of curried mince topped with egg based savoury custard. This dish hasCapeMalayheritage and is often made of game mince, making it rich and delicious! For snacks, one definitely needs to try biltong (air-dried meat), Droewors (dried boerewors) and mebos (bite sized chunks of crushed fruit that is coated in sugar).
For desert one needs to try traditional melktert, a pastry tart filled with a solid, sweet custard and malva pudding, a spongy caramelized apricot jam pudding served with hot custard. After a day of gourmet traditional food and local red and Cap Classique wines a syrupy sweet snack is definitely in order. To satisfy these cravings try some koeksisters; sugar coated hard doughnuts that are braided into a twisted shape.
Janine Mare is a travel and lifestyle writer who currently works developing the blog and website text for the South African Tourism Company www.south-african-hotels.com.