[Updated August 2020]
South Africa is many things.
It is the motherland of melktert and malva pudding; a stomping ground for smoked snoek and sosaties; the cradle of chutney and chakalaka; a republic of roosterkoek and rusks; a womb for waterblommetjiebredie; the provenance of potjiekos and pap en sous; a kingdom of koeksisters; the birthplace of biltong and bunny chow.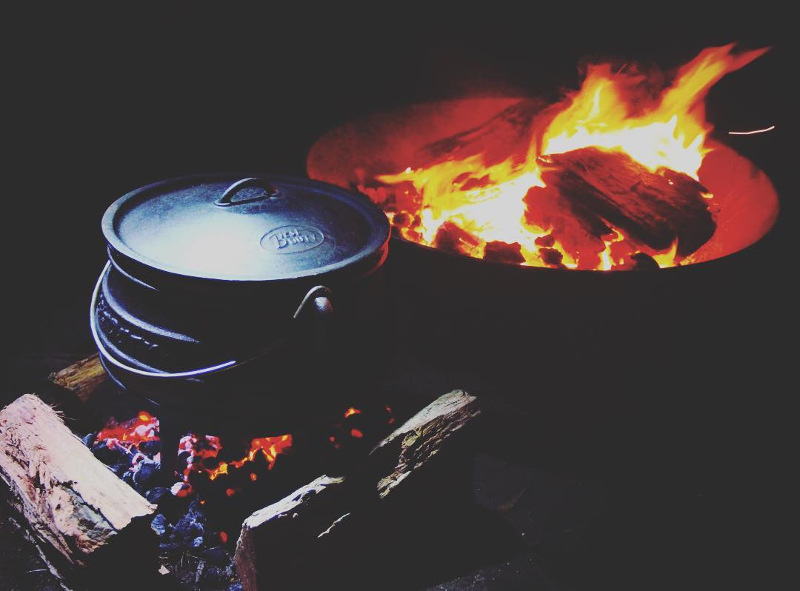 It is a place where you can buy dried salted fish from a padstal, chase Saturday hangovers with boerie rolls laden with grilled onions, and spend Sunday afternoons lost in a haze of meat and music at shisa nyamas.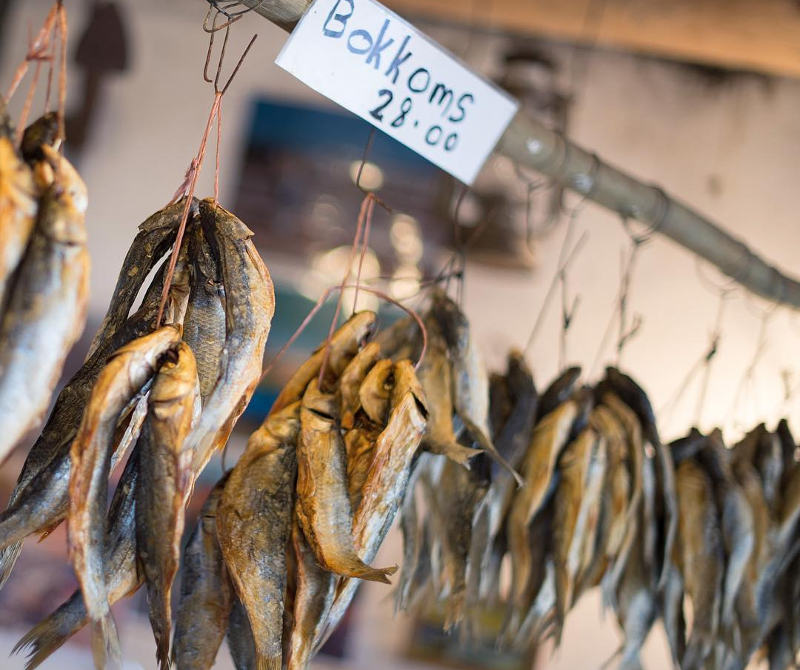 It is a country where food offers the ultimate glimpse into its cultural diversity and curious eccentricities.
So, in celebration of its unique quirks and eclectic food scene, we have put together a list of five food tours that voyage into the heart of South African heritage through sweet, glorious food.
Whether you're a discerning epicurean, wine-drinking-burger-slaying-foodie, fierce lover of culture, or low-key pub grub kinda person, this one is for you!
Bo-Kaap Cooking Tour with Zainie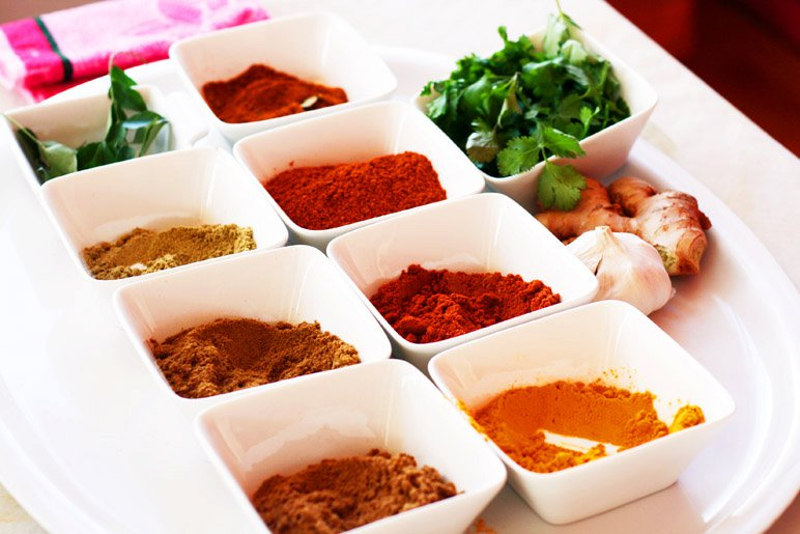 Follow the piquant mingling of dhania, ginger, and masala and you might just find yourself in the Bo-Kaap: home of Zainie Misbach and her legendary Bo-Kaap Cooking Tour.
The Bo-Kaap Cooking Tour will show you the soul of this iconic cobbled neighbourhood. You will hear tales about life in the Bo-Kaap, learn about traditional Cape Malay cooking techniques, and perhaps, even discover a few kitchen secrets.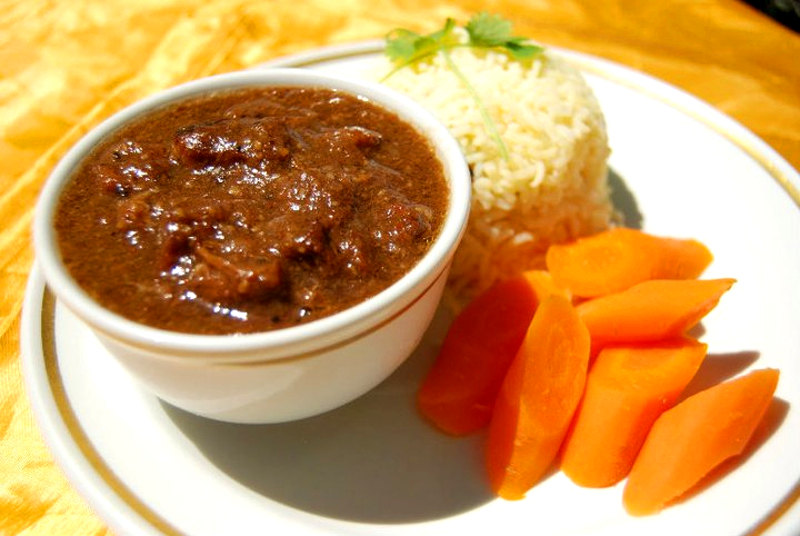 Zainie Misbach is a friendly host, with an infectious passion for preserving the Cape Malay culture, and the kind of smile that feels like home. If you want to learn how to cook like a real Cape Malay 'Auntie', this tour is for you.
Contact Details
Email – info@bokaapcookingtour.co.za
Facebook – Bo-Kaap Cooking Tour
Cape Food & Wine Tours – Foodie Thursdays
This popular foodie meandering, through some of the most interesting streets in Cape Town, is a showcase of all things artisanal: from cheese, charcuterie and biltong, to beer, coffee and chocolate.
The tour will take you into Woodstock; along Bree Street, a hub of unique eateries and secret bars; and through the zesty, colourful streets of the Bo-Kaap.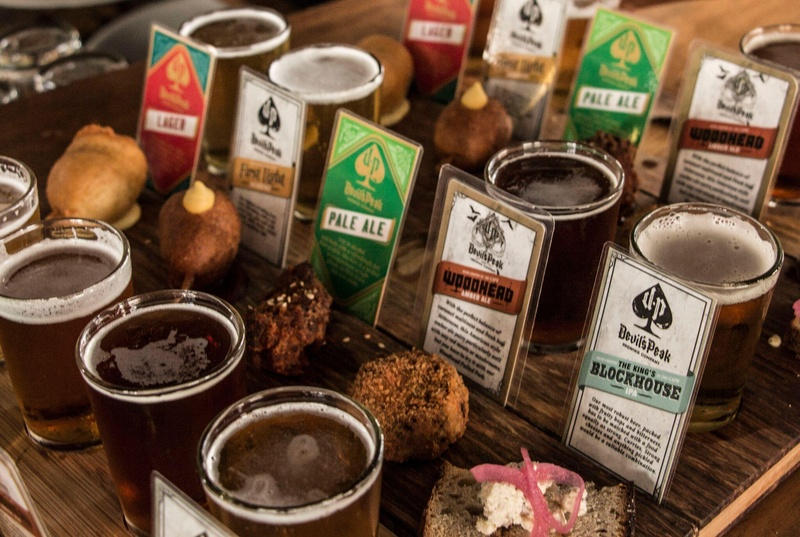 And when the sun goes down, you can chase a day of noshing and drinking before 1pm with the vibrant Cape Town art scene and purr of pre-weekend revelry at the Hope Street Market or First Thursdays.
Contact details
Email – info@capefoodwine.com
Facebook – Cape Food & Wine Tours
Cape Fusion Tours – Cape Town Eats City Walking Tour / African Cooking Class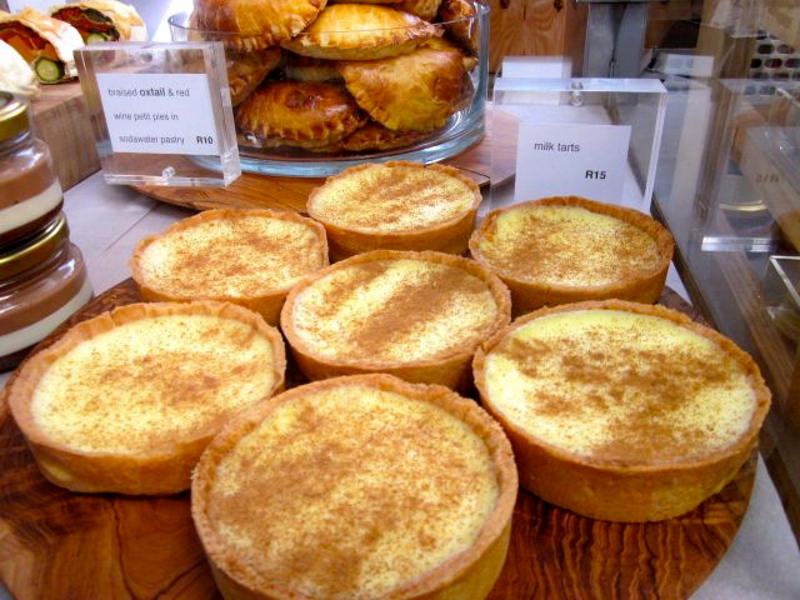 The Cape Town Eats City Walking Tour was the first food tour to launch in the city and has become one of the most popular. It aims to get under the skin of the city and give locals and visitors a chance to truly understand the pulse of the city through food.
Prepare your palate for this one, because you will be trying everything from Xhosa stew, bunny chow, and samosas, to local cheeses and artisanal bacon.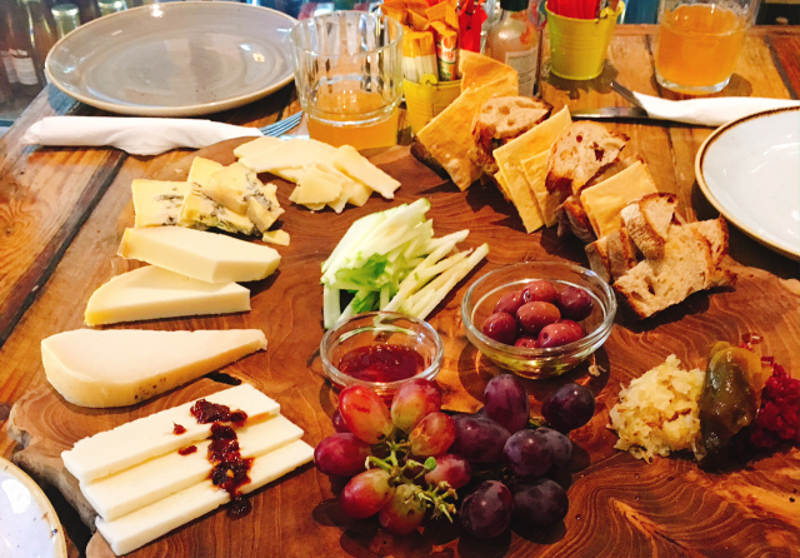 For an authentic taste of Africa, the African Cooking Class offers a rare chance to learn about Xhosa culture and lose yourself in the rhythm of Langa, while creating positive change. The cooking class takes place at Eziko Cooking and Catering School, a community project that trains locals to be chefs.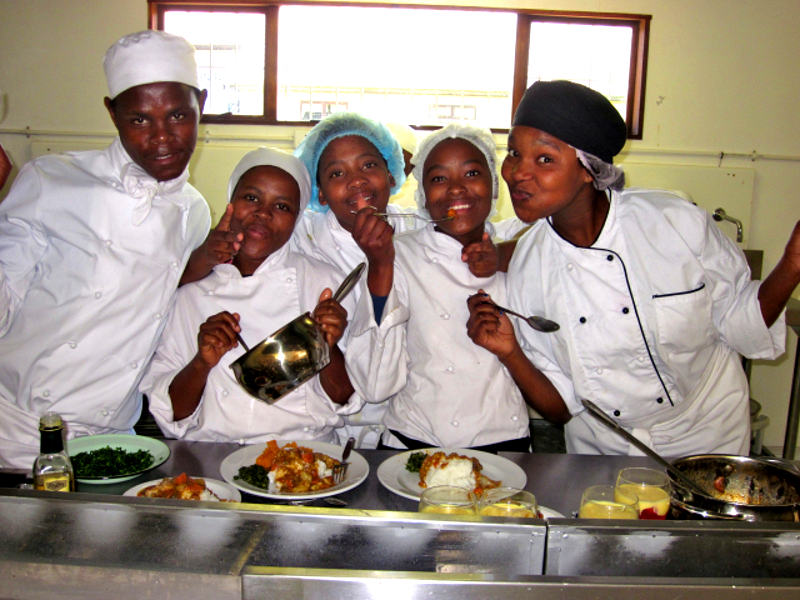 You will learn how to cook umngqusho, meat stew, umfino, chakalaka, and pap, and then chase it with umqombothi, a traditional beer that doesn't need 99 bottles to be memorable.
Contact details
Email – info@capefusion.co.za
Facebook – Cape Fusion Tours
Coffee Beans Routes – Cape Town Cuisine Route / Yeoville Dinner Club
Follow the unmistakable scent of daaltjies, ulusu, and smoked snoek on the Cape Town Cuisine Route. Try local street food in the historic Bo-Kaap, embrace sweet nostalgia with traditional homestyle cooking, visit a hot meat bar, and experience an authentic shisa nyama in Langa or Gugs.
For Jozi locals and food lovers on a quest to experience the fabled hospitality of Joburg, Yeoville Dinner Club is a communal feast where the conversation is feverish and the food sensational.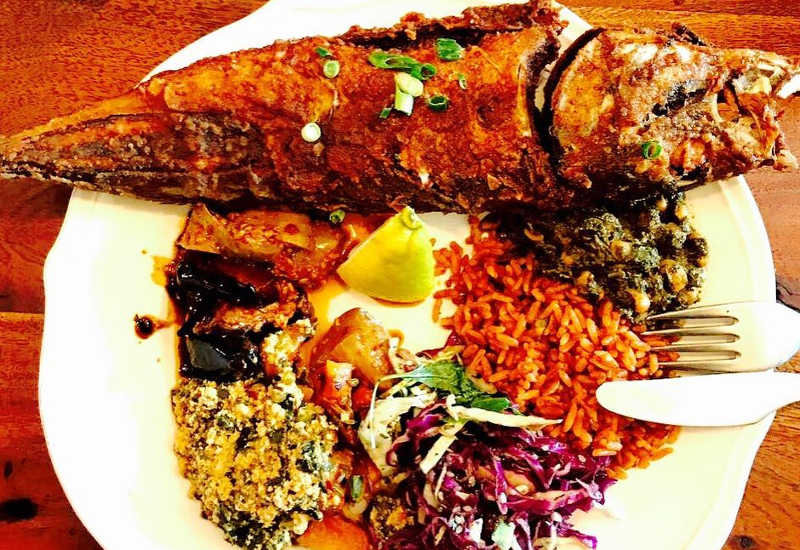 With his flair for theatrics and pan-African flavours, Sanza Sandile will take you on a trip across the continent through dishes that celebrate the unique tang of Africa. Expect everything from Zulu ginger beer and inkomaas smoothies, to conversations about politics and the much-beleaguered kale.
Contact details
Email – info@coffeebeansroutes.com
Facebook – Coffeebeans Routes
Bites and Sites – Kayamandi Township Tour and Xhosa Lunch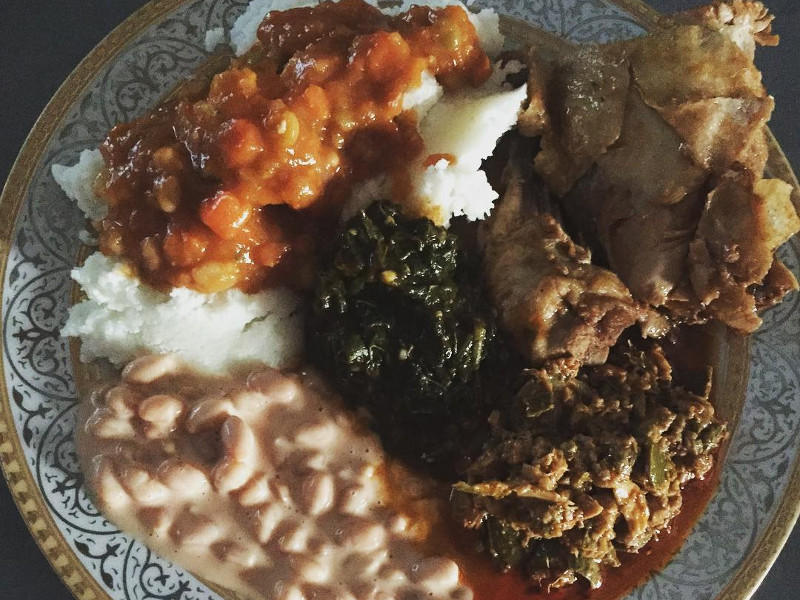 Stroll through the humming streets of Kayamandi "sweet home" township, on the outskirts of Stellenbosch, for an insightful experience that celebrates the Xhosa culture.
Meet local artists and entrepreneurs, visit a spaza shop, and indulge in a traditional lunch as your host shares stories about township life and local traditions.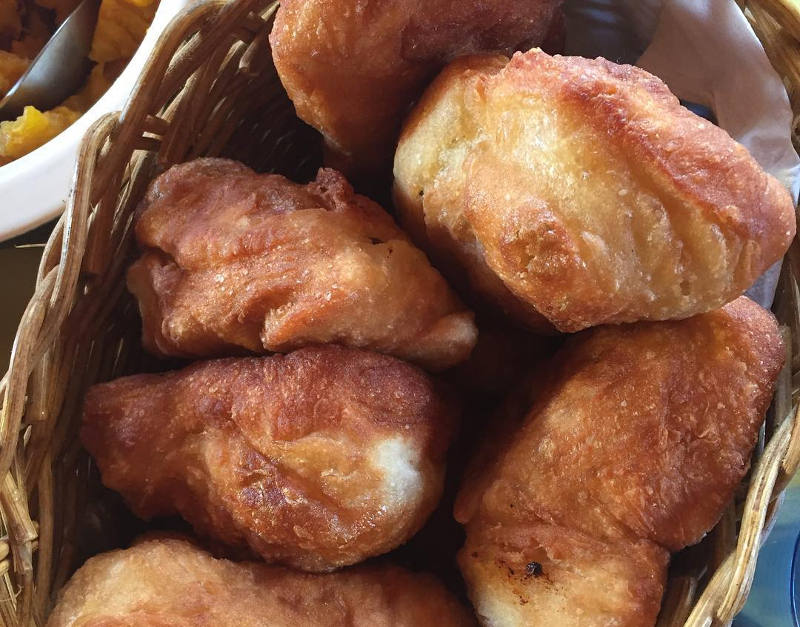 Home-made ginger beer, spicy chakalaka, vetkoek, umleqwa (which means running chicken), and morogo are on the menu.
Contact details
Email – info@bitesandsites.co.za
Facebook – Bites & Sites Food Tours
"If you really want to make a friend, go to someone's house and eat with him… the people who give you their food give you their heart."
– Cesar Chavez
Don't forget to sign up to our newsletter to stay on top of travel tips, flight deals and much more.
---
All information on this blog page was correct at the time of publishing and may change at any time without prior notice. Travelstart will not be held liable for loss or inconvenience resulting from the use of out-dated or incorrectly noted information.
Image credits:
andylowephotography via Instagram
tebogochauke123 via Instagram