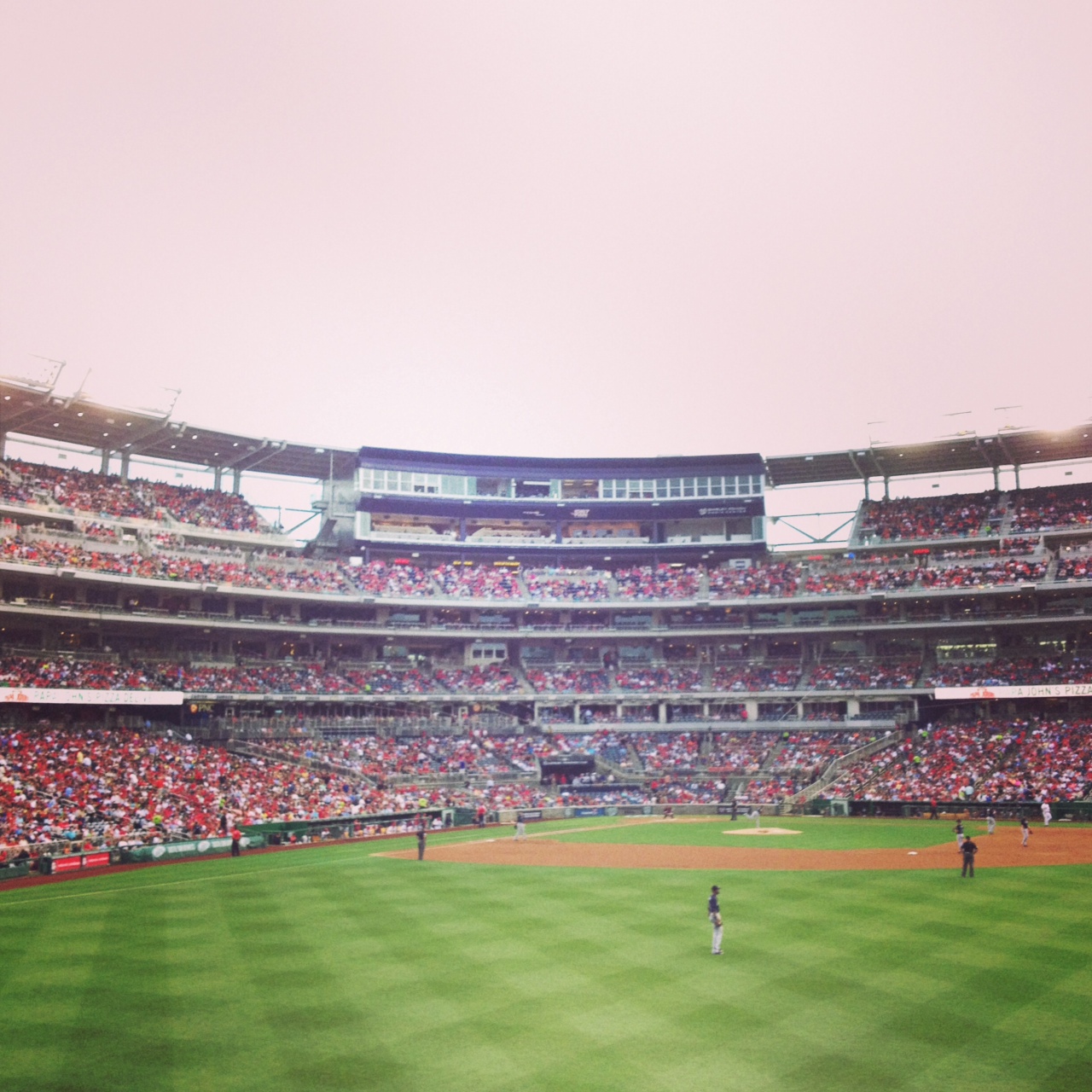 Any trip to the USA will be filled with an endless list of Must Do items (trust me!) but I'm going to insist that going to a baseball game is on that list. It is, quite simply, one of the most all-American things you can do.
We were lucky enough to be in Washington DC when the local team, the Nationals, were playing the Atlanta Braves. A healthy dose of rivalry and an equal amount of skill on both teams made this a fantastic game – which in baseball terms means it lasted from 7pm till nearly 10pm! Baseball fans have got stamina, let me tell you.
So this is how you 'do' a baseball game, in case you want to blend in with the locals. We had locals showing us how it was done, and I'm happy to pass on the tricks.
Wear your team's colour.
You can go as nuts as you like with this – baseball cap, t-shirt, even shorts or socks in the colour or with the logo.
Buy a large, over-priced beer.
Beer is the national drink of baseball. It's not very delicious, or cold, and you're drinking out of a plastic cup, but it has to be done.
Buy a chilli dog and some chilli cheese fries.
Now this is something I could get used to! Chilli dogs are basically hot dogs loaded with delicious chilli con carne and lots of fake cheese. Chilli cheese fries are a basket of fries loaded with chilli and fake cheese. Don't think about what you're eating, just enjoy it.
Bring some popcorn.
Another must-do. You can also buy it (in a baseball cap-shaped plastic bucket) but bringing it from home is totally acceptable.
Get really into it.
Shout for your team, boo the other team, stand up and cheer, smooch your partner when the kiss cam comes around, and generally enjoy one of America's favourite pastimes. It is awesome.