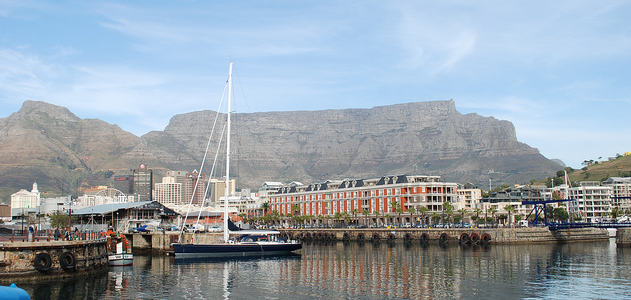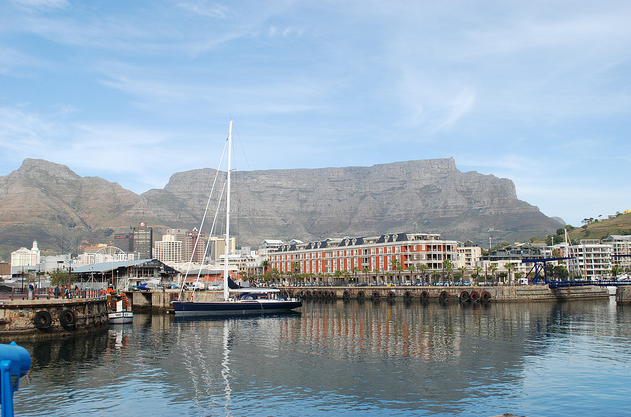 If you're one of those people who don't realllly like shopping, this post is probably not for you. Although, if you're in a relationship with one of those people who like shopping, you might want to read on and score some major brownie points.
The V&A Waterfront is, in short, a shoppers' paradise. But it's also a great spot to go if you like hanging out on boats (there are all kinds of boat rides that leave from the Waterfront), flying in helicopters (they do heli flips from here every day), watching movies (there's an art house cinema and a regular cinema in the Waterfront complex) and looking at arts and crafts (even that has a home here at the V&A). And there are hundreds of places to eat – everything from fast food to fine dining, sushi to soup, burgers to burritos.
In short, it's a one-stop-shop with everything you need to keep yourself happily entertained for hours. And lots (and lots and lots) of shops. Funnily enough, even though the Waterfront is aimed at tourists, it's also a fabulous spot to shop if you're a local. You can do your grocery shopping, pick up clothes and shoes, stop in at any number of homeware shops, and browse all the latest designer gear. And because you're right next to the ocean (it's not called the Waterfront for nothing!) and there are windows letting in light at every turn, you don't feel like you're trapped in a shopping centre (a feeling I get at most malls).
In fact, it's quite easy to while away a whole day at the Waterfront – between the shops, the restaurants and the movies, hours can slip by at high speed. But I can guarantee they'll be enjoyable hours, and what more can you ask for, really?
Image credit: George M. Groutas on flickr