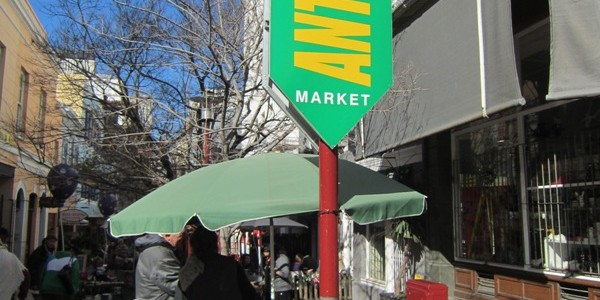 As you stroll along the streets of Cape Town, maybe visiting Green Market Square or the Eastern Food Bazaar on Darling, be sure to stop by the Cape Town Antique Market. Situated in the heart of town's Church Street, this alley of wonders has mesmerized me many times.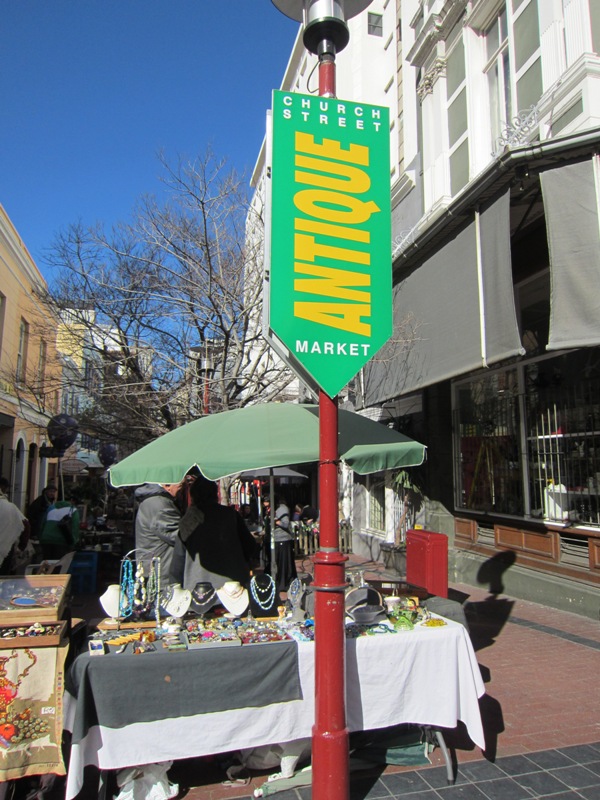 Now, I know that the words: vintage, second-hand or retro might not be everyone's cup of tea, but right now retro chic is where it's at – fashionably speaking. That doesn't mean your whole wardrobe has to be your grandmother's, it's just fun and funky to incorporate some key vintage pieces into your modern wardrobe. In Cape Town, this is the best place to do exactly that.
The first vendor you'll encounter is a man who makes the most amazing leather shoes like brogues. They are pricey, but definitely amazing quality. I once bought Italian leather, Salvatore Ferragamo high-heels here for a meek R165. He also sells some amazing vintage coats and jackets.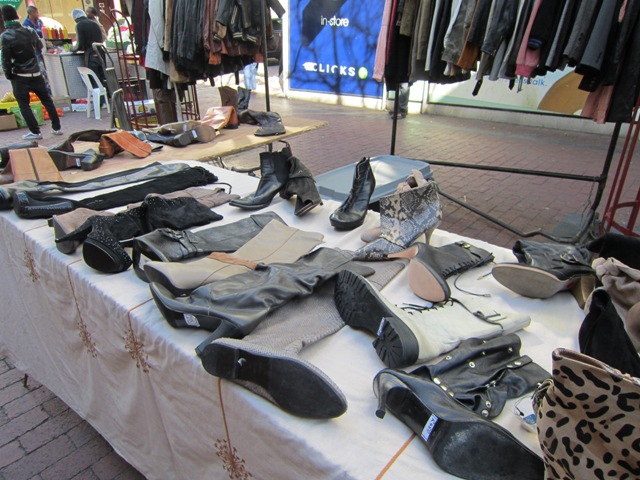 The next stall sells second-hand boots and clothes. The boots look very high-fashion and are of  incredible quality.
As you walk further up you'll find stalls selling second-hand books, handbags, jewellery, retro-looking sunglasses and coins. This is also a great place for lunch, since the street is laden with quirky-cool eateries like Mozart café.
The final row of stalls are my favourite. Sitting there are two ladies who sell the most beautiful, rare '50s-'90s jewellery and bags. Here you'll find beautiful clip-on earrings, brooches, rings and necklaces. I frequent these stalls almost every week, to buy a new pair of stand-out earrings.
For only R40 for earrings and R50 for a classy brooch, looking unique has never been this easy. It's also a great place to find a one-of-a-kind gift.
Photos by David du Toit and Marisa Crous