Big Smiles For Little People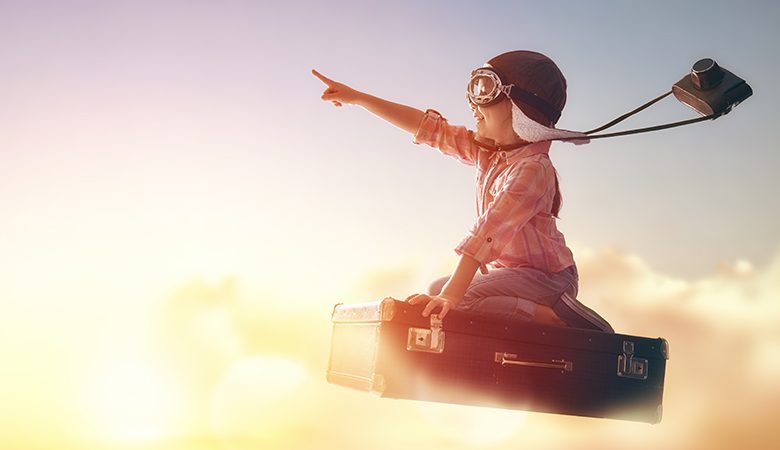 You have just booked that all anticipated family holiday and palm fringed beaches with endless stretch of turquoise coastlines are in sight.  There is just one hurdle standing between you and your sun-kissed island getaway.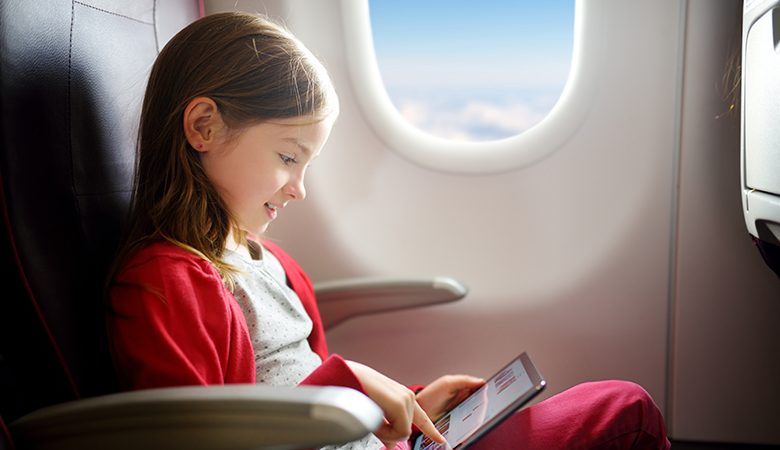 What is that you may ask? It's the accusing glares of fellow passengers as they anticipate the glorious wails and deep tissue back massage from your bundle of joy (or tiny terror). As adorable as your kids may be, your Heidi Klum wannabe toddler who thing the aisle is her runway, the screeching meltdowns and 1000 "are we there yet", can make it seem like you in your own horror movie titled "Toddlers on the plane". Your dream holiday seems but a distant memory for now.
Virgin Atlantic Flies To The Rescue
But wait! Rising from the mist like a phoenix from the ashes of your shattered travel dreams, comes your saving grace dressed in crimson red attire. You block your eyes from the radiant glares of their bright smiles as you try to catch a glimpse of your hero. Boom! Pow! Swoosh! Virgin Atlantic flies to the rescue of parents. Unlock endless hours of kid-friendly entertainment and activities on-board Virgin Atlantic where baby-friendly crew members at your beck and call to assist you.
1. This Little Traveller Went On Holiday.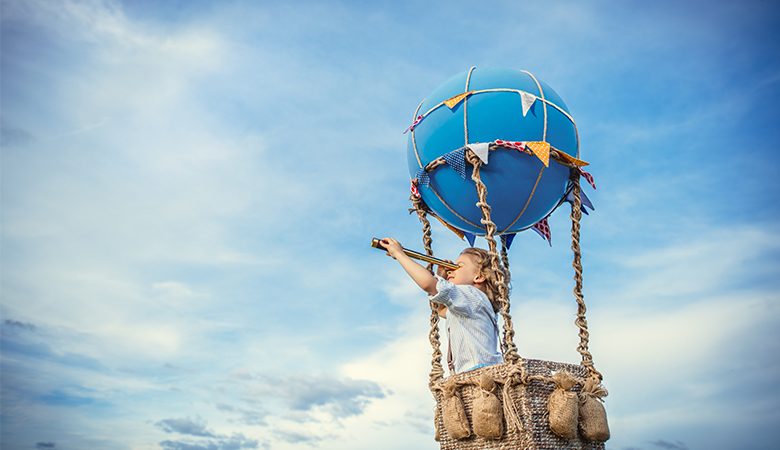 Virgin Atlantic is determined to add little touches with big smiles all through your journey with them. No stone was left unturned to ensure your flight with your kid is as peaceful and enjoyable as possible. The cabin crew is at your service to assist with minor emergencies in the event you run out of nappies, baby food, plastic spoons and more. Like nanny's in the sky, the crew also offer specialised in-flight cots, will warm milk for you and some of the toilets offer changing facilities.
2. This Little Traveller Stayed Entertained.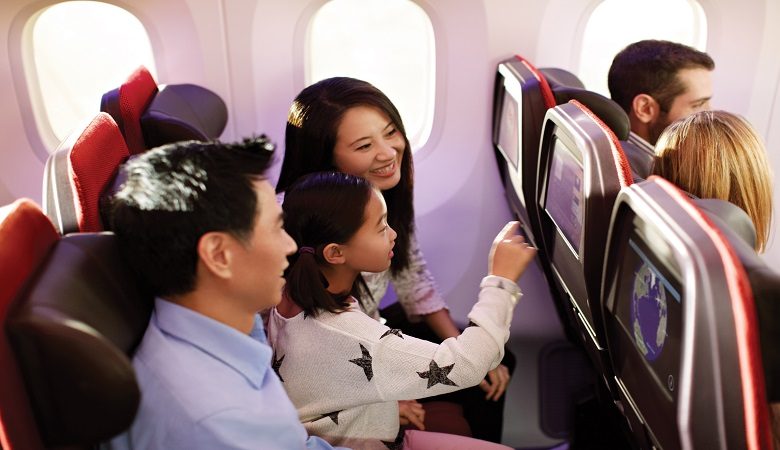 One thing that Virgin Atlantic can guarantee is that there might be tantrums when trying to get your kids off the flight. Virgin Atlantic offers a myriad of child related entertainment options from TV series, movies and games to keep every traveller entertained. You will also be guaranteed to be humming the theme song of Peppa Pig as you exit the plane. Sorry, not sorry?
3. This Little Traveller Had Roast Beef
The kid's meals are designed to appease the delicate taste buds of young travellers and should be ordered online 48 hours in advance. Little ones under 12 months get standard pureed or bottled food while those under 12 can go on a taste adventure trying the dinosaur pasta, yogurt tubes, jam sandwiches and much more. Can you hear that? It the little munches of satisfied travellers.
4. And This Little Traveller Had Fun.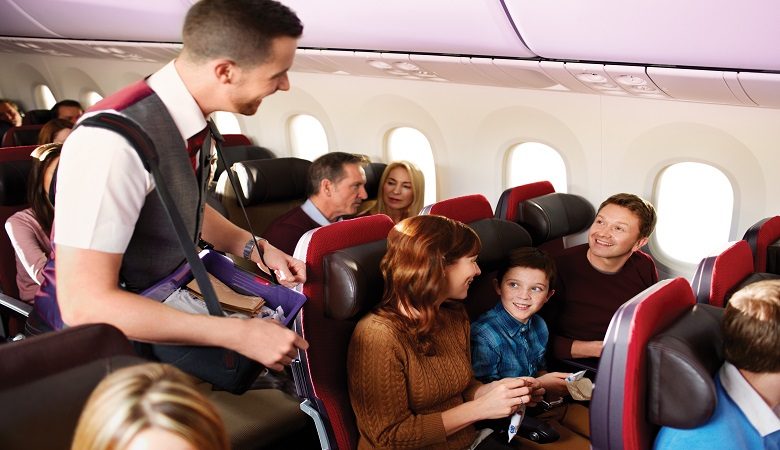 Everyone loves a surprise goodie bag. Watch your kids eyes light up with excitement when they tuck into the Virgin Atlantic KiD backpack, filled with goodies to keep even the biggest of babies entertained. Each goodie bag contains a child-sized eye mask, Kanye West style shutter shades, warm socks, a rainbow pen and a Lonely Planet travel journey. Rock your little one to sleep by reading them a tale from The Great Hot Air Balloon Adventure written by Haywards Heath author Stephen D Holmes, provided by the cabin crew. Is that a sigh of relief we hear?
5. And This Little Traveller Went Wee All The Way Down The Aisle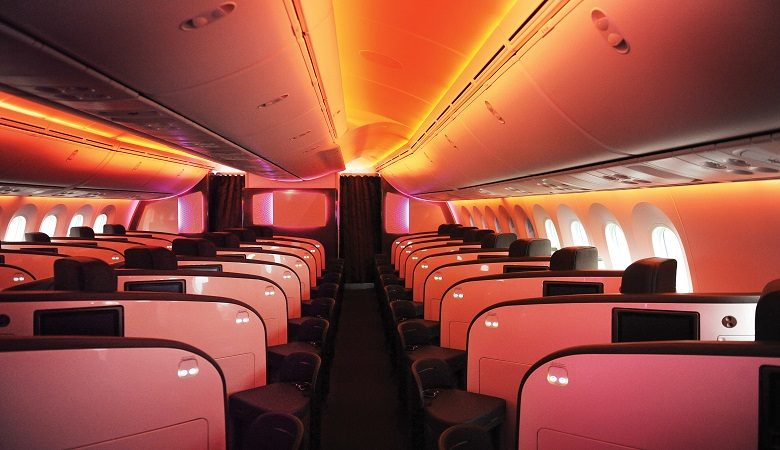 Virgin Atlantic encourages their little travellers to be active. When it is safe, kids can stretch their little legs by walking up and down the aisle in the airplane.
Virgin Atlantic aims to provide parents a brief respite on board with the hopes of making your journey a tantrum-free one. Be sure to share your most memorable flight with your kids below or tell us what an angel your little ones are.