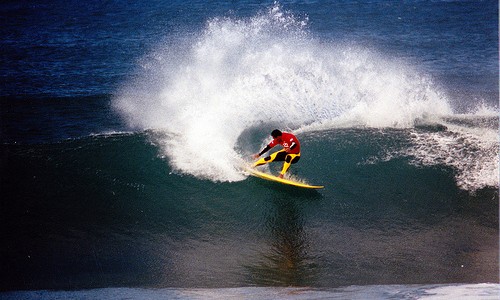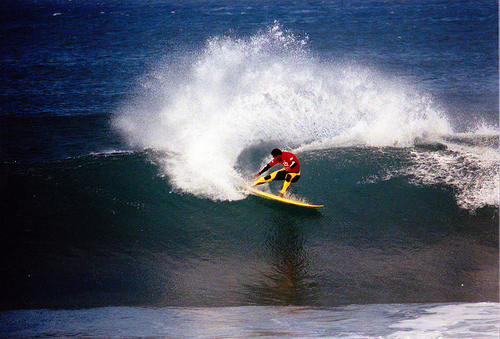 Do you love to surf massive waves yourself or perhaps enjoy oohing and ahing over a surfer's impressive water stunts? Well, in case you were wondering, here are some of the world's best surfing spots:
Gold Coast, Australia
Gold Coast City is known for its amazing subtropical climate and fantastic surfing beaches. Locals refer to it as 'surfers paradise' because of its 70km of beaches and incredible variety of waves. It also has epic point breaks such as The Spit, Main Beach, Narrowneck, Palm Beach and Mermaid beach. Not to be missed.
Jeffreys Bay, South Africa
Of course one of South Africa's most loved surfing towns, the waves here are best during the winter months (June -August). Surfers particularly flock to beaches such as Super Tubes, Boneyards, Kitchen Windows, Magna Tubes, Point and Albatross. Also remember to visit some of the great factory shops in the area that stock some of the main surfer brands, like Billabong and Rip Curl for very cheap.
El Salvador
Many of the beaches here like El Zonte, Sunzal, and La Libertad are still relatively quiet and non-touristy. This is great since it means that it's not very crowded and one can surf in peace. The best time to go is during March and October, yet expect lots of rainy days.
California, North America
Here you'll probably find North America's best surfing spots, but be prepared for cold waters year round. Surfing at Santa Cruz and Half Moon Bay is great, although it can be rather crowded most of the year.
Santa Catarina, Brazil
This beautiful part of Brazil is colloquially referred to as 'Florianopolis' – one of Brazil's most visited places because of its fantastic beach resorts. Here you'll find a magnificent variety of waves to choose from. Also be sure to pop over to surrounding surfing havens such as Praia Mole, Campeche and Lagoinha do Leste – a must!