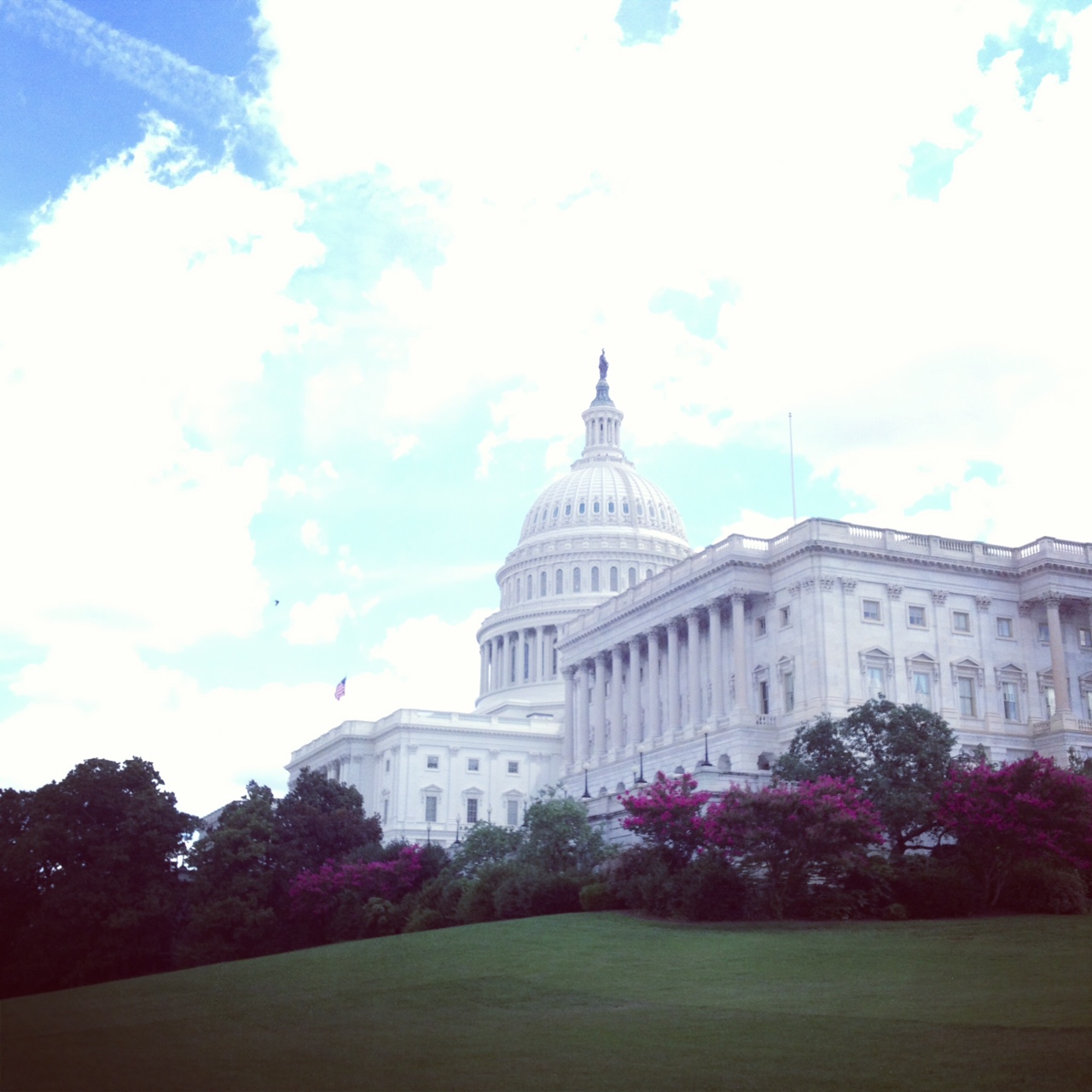 One of my favourite things to do in one of my favourite cities in America (Washington DC, how did you guess?) is to walk around. This might seem kind of boring, but when the city is so beautifully laid out that you can pretty much walk around all the interesting bits without needing public transportation, it's pretty irresistible.
For starters, there's the Capitol area. You know that iconic white dome that you've seen in a million movies? You can walk right up to it and go on a tour if you like. Or take one thousand photographs of it from the beautifully manicured lawns in front. Or gaze on it from the Mile, which starts from the Capitol and leads all the way past every museum you could wish for, to the Lincoln Memorial, 3km away.
Walk along that 3km of shady green grass and you'll pass not only museums but lovely little parks where you can stop and rest your feet, delicious food trucks and frequent monuments (the Vietnam Vets Memorial, the FDR Memorial, the Korean War Memorial, etc etc etc). It's basically a walking tour of the city.
Continue the tour by walking to the White House (totally do-able) where you can take photographs from the pavement (sidewalk) outside, or be adventurous and head to one of the other lovely neighbourhoods of DC, like Georgetown. It's a whole different vibe in Georgetown – a classy, boutique vibe with all kinds of chic shops in between the cobblestoned streets.
And then, of course, there's the waterfront area, with parks and fountains, restaurants and coffee shops. That's right next to the baseball stadium, where you can walk to pick up your tickets for a baseball game (practically compulsory when you're in the US).
In short, aside from a hop on the metro to get across town, the whole of Washington DC is a walker's paradise. Just be sure to bring comfortable shoes!