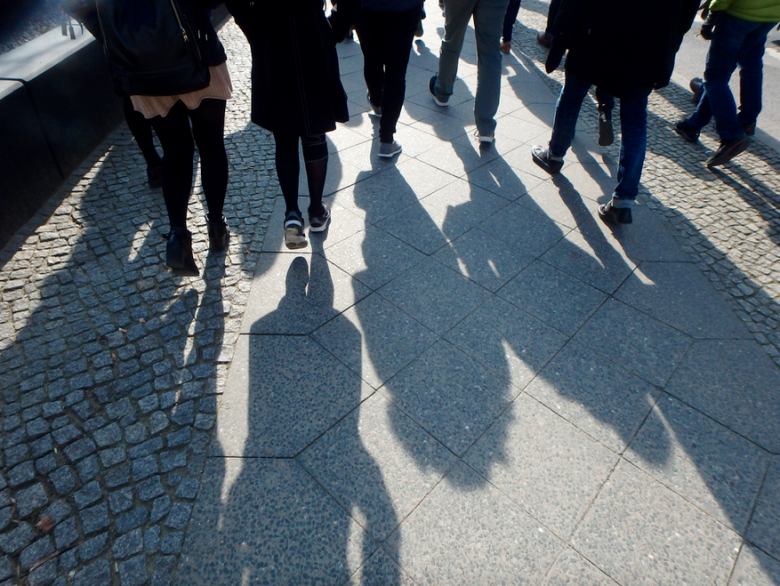 These days the divide is no longer obvious.
The wall is down, freedom reigns true in this capital city and tourists find themselves asking where it is and where it was; whilst stepping obliviously through history from East to West and back again.
Since the fall of its world renowned Wall, Berlin has established a reputation as one of the most creative and cultural centres in the world. A city of many faces, one known equally as a hub for hedonists as a draw for historians, also increasingly as a destination for families seeking out leisure time in the green zones of Tiergarten and Mauerpark. Throughout, the city's bohemian ways are equally matched by the many upmarket areas, high-end hotels and Michelin-star dining spots.
There is construction everywhere, as is Berlin's way post World War II that saw 80% of all buildings destroyed by bombs, it constantly reinvents itself. The Mitte borough in particular has been completely revamped since 1989 brought the birth of a new era, once within East Berlin and home to prestigious government and company buildings, museums and theatres and the German parliament.
During my recent visit to Berlin I opted to explore on foot. There's something about walking a city that strips away the barriers and leaves you with your senses heightened to the sounds and smells. Where whiffs of beer and coffee intermingle with exhaust fumes and the chatter of friends passing by meets with music as it drifts from an open window. Everywhere life in it's raw and real form embodies you speaking true to the notion that one must walk a place, to truly know it.
Even though my independent meandering was varied and plentiful, it was anchored by the lessons and information imparted on me by my guides on the numerous free walking tours that I joined. With just 4 days on the ground, I opted for these tours for a balance of history, East and West and a look at the artistic grunge that has earned Berlin a reputation for being one of the coolest cities on earth.
Find affordable flights to Berlin here.
1. Free Walking Tour Introduction to Berlin for Background.
The perfect half day introduction to Berlin, a city who's unique history defined the 20th century like no other. A thriving metropolis left destitute by the First World War, Berlin led the way in avant-garde art, music and literature throughout the Golden Twenties before Hitler's rise to power in 1933 made the city the capital of the Third Reich. Divided for occupation by the Allies after World War II, Berlin became the last frontier of the Cold War, symbolised by the Berlin Wall cutting through the center of the city. 
This 2.5 hour tour takes you from past, present to future with incredible stories from your guide to bring the sites to life. We covered – fleetingly, but you can always return for more – the Brandenburg Gate, site of Hitler's bunker, Holocaust Memorial, Checkpoint Charlie, Gendarmenmarkt, The Berlin Wall, TV Tower, Pariser Platz and the Luftwaffe HQ. What I liked is that we started in one point and ended at another, allowing the opportunity to continue with the exploration.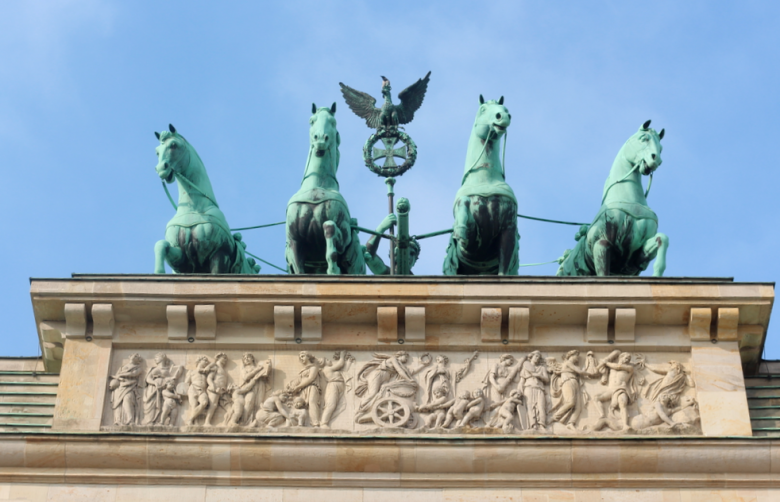 2. Historic and Third Reich Tour
This tour will send shivers up your spine, but it is essential to the history of Berlin and offers insight into the overwhelming influence the SS and Gestapo had, with their headquarters at one time the most feared address in Nazi Germany. Today the remains of these two buildings house exhibits of the Nazi rise to power, including a look at Goebbels's Propaganda, Himmler's secret state police, Goering's elite Air Force and Hitler's master plan. 
The 3.5 hour tour covers the Reichstag, Politician Memorial, Soviet Memorial, Homosexual Memorial, Jewish Memorial, Goebbels and the Propaganda HQ, Topographie of Terrors and the New Synagogue. It will leave you with a heavy heart and I suggest taking the tour in the morning and allowing yourself a bright and happy excursion – and beer, in the afternoon.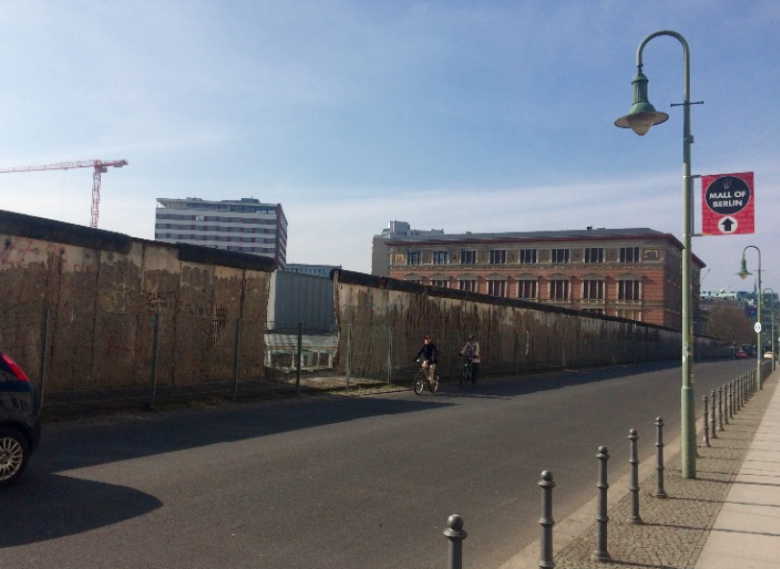 3. Street Art and Alternate Tours
For anybody who loves street art, Berlin as the graffiti capital of Europe is the place to visit.
Stranded behind the Iron Curtain for nearly 40 years, West Berlin developed its own, unique identity and became a magnet for non-conformists in search of an alternative lifestyle. Sub-cultures, squatters and graffiti became part of the city's distinct style and with the fall of the Wall this scene didn't disappear, it simply moved east. On this tour we explored the gritty, grungy, underground of the city, including a visit to Kreuzberg, where Berlin's revolutionary heart and immigrant roots can be found.
Also a 3.5 hour tour, allow for an open mind and to be with a crowd that may be swigging beer as you go, something that seems the norm on the streets of Berlin. We visited the Bethanien gallery for contemporary art, learnt about the difference between graffiti and street art and the modern day 'bombing' that Berlin takes place in. If you'd like a taste of the nightlife, stay on for the Alternate Pub Crawl, which takes you away from the obvious to the smaller underground, burlesque and absinthe bars that you may not discover on your own.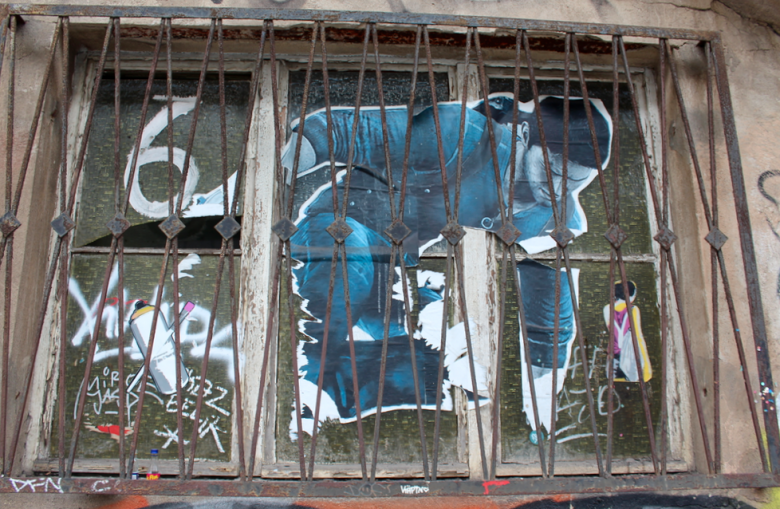 4. Cycling or Walk Potsdam
In every sense picturesque, I highly recommend a trip to nearby Potsdam, either for an overnight or by 40 minute train ride for a day trip. A Unesco World Heritage, this former royal capital and garrison town with its many palaces, gardens and historic quarters can easily be explored on foot, but given the scope of the area and attractions, it's much easier to rent a bicycle and pick up a map which will allow you to reach the whole of Potsdam, with or without a guide. Potsdam may be best known for the palace Sanssouci, but there is so much more here, including huge English style parks, villas built by famous architects, a perfect Russian Orthodox Church and cobbled streets with excellent shopping and dining.
In total I covered a distance of just on 25km during a full chilly day, with a lingering stop at the La Maison du Chocolat in the Dutch quarter for a cup of 100% pure melted chocolate (read 600 calories) and some apple strudel and cream for sustenance. Or visit the Meierei brewery on the river, a good spot for lunch. In all a perfectly happy day out.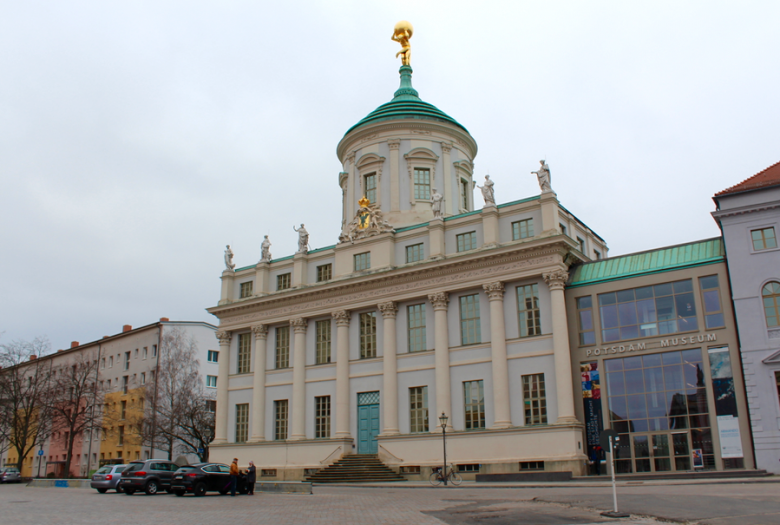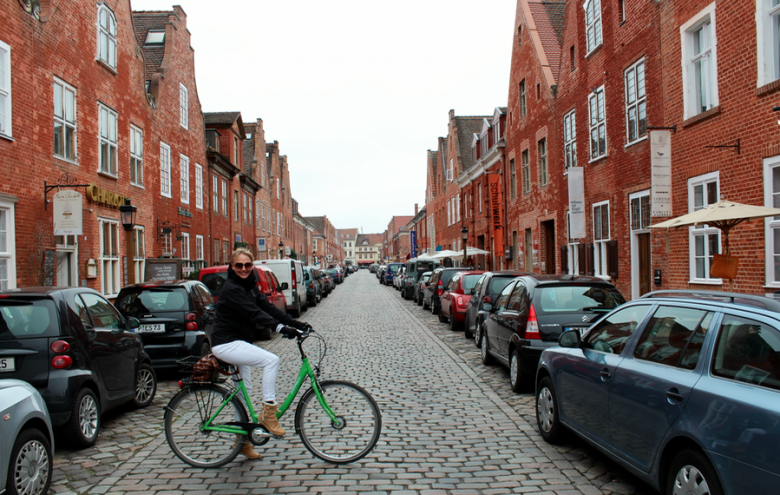 Over and above these tours listed you'll find the option of a Green Tour and Taste of Berlin tour, or you may opt to do a self-guided tour of the main sites yourself. Berlin is an easy city to explore and is well sign posted. Linger at Check Point Charlie and get your photo taken with the guards there, it's obligatory really. Also the Check Point Charlie Museum or Mauermuseum provides an excellent look at the ways in which people tried to escape East Germany and brings that period of history to life, ensuring that it is not forgotten.
Another place not to be missed is Berlin's Museum Island with its impressive ensemble of five museums on an island in River Spree.
Berlin is a surprisingly warm and welcoming city, one that seems to bear no judgement but simply embraces all as they are. My one guide told me that of the over 3.5 million inhabitants in the greater Berlin area, hardly any had a real job, they simply 'all lived on art, culture and the appreciation of good living'.
Useful Information when planning your trip to Berlin.
There are numerous direct flights into Berlin's Schönefeld and Tegel airports, both very well connected to the city centre of Berlin and the surrounding area.
South Africans require Schengen visas to visit Germany.
It's a great saving to buy a VisitBerlin Welcome Card for the 1-6 days that you will be there, which includes public transport and discounts at many of the partner museums, galleries, bars, restaurants or clubs. Public transport in Berlin operates on an honesty system. There are no barriers at train, tram or bus stops, though underground inspectors will fine you up to €40 on the spot if they catch you without a ticket.
The walking tour companies that I recommend are: New Berlin Tours | Alternative Berlin Tours | Potsdam Tourism.
The South African Rand doesn't go far with the Euro, but don't be trapped by expensive restaurant, there are excellent value options and very good convenient stores and supermarkets if you'd like more independence. Don't pass on Döner kebab, which is as Berlin as can be. There are stores selling them on every street and all are good. If however, something more upmarket and vegetarian makes you happy, visit CHIPPS for some serious eating.
You'll find every kind of accommodation here, I stayed in an Airbnb in Mitte and then moved across to Hotel Gat Point Charlie, a modern no frills hotel perfectly positioned and at excellent value.
I visited in March and the temperatures hovered at about 2-5 degrees celsius, but mostly the sun shone and streets were filled with walkers, cyclists and enthusiasm. I'd suggest Autumn or Spring, as Summer months are set to bring the crowds and the walking tours will be much larger. Either way, just dress accordingly, gloves, jacket, boots and a hat – and you can go anywhere.
An Alternate look at Berlin on Foot.
How do free walking tours work?
There's no such thing as free but the guides offering the tours and bringing their well researched stories and anecdotes to the experience are not formally paid. They are licensed at their own expense and rely solely on gratuities for their income. For a half day tour I'd recommend a tip of Euro 10 and for a full day tour Euro 20. Still exceedingly good value.