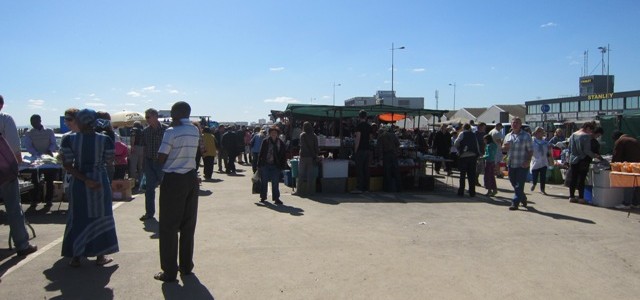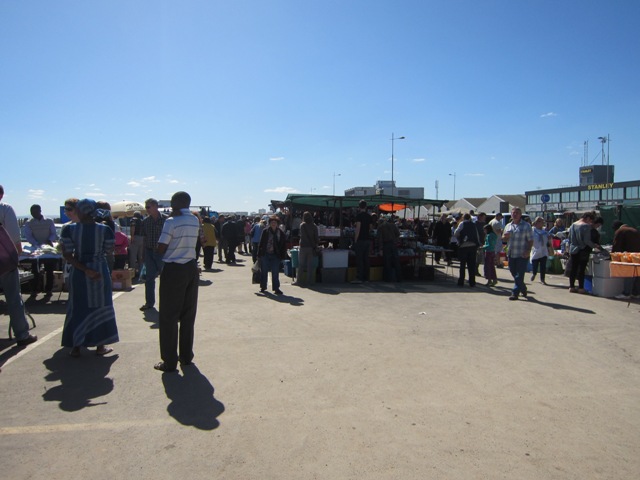 Ever since I moved to Cape Town I've wanted to visit the Milnerton Market. Everyone told me that this is the perfect place to go hunting for some vintage trinkets. I love vintage and second-hand clothing and jewelry, which is why this market intrigued me so much.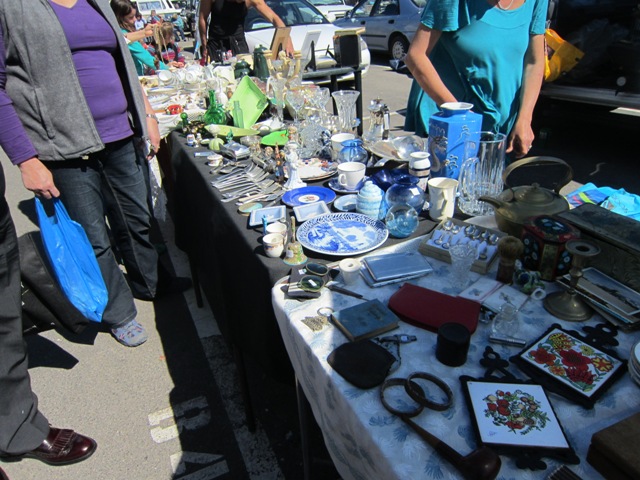 The market is situated on a massive, dusty parking lot – with amazing views of Table Mountain. This makes it a truly beautiful location for browsing on a lazy Saturday or Sunday morning or afternoon. Most market regulars will recommend that you get there before 10am, that is to get all the best goodies.
Now, this market is not like the posh, organic markets you'll find popping up all over the city. This is a place where you really have to dig through a lot of junk in order to find something special.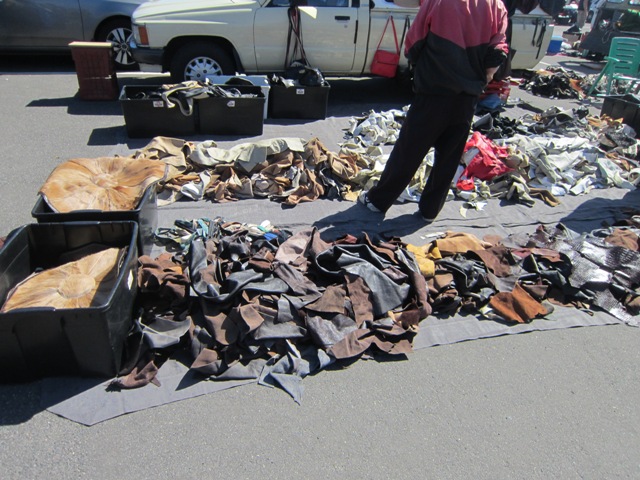 Here you'll find some fantastic leather cut-offs, perfect for those interested in making crafts.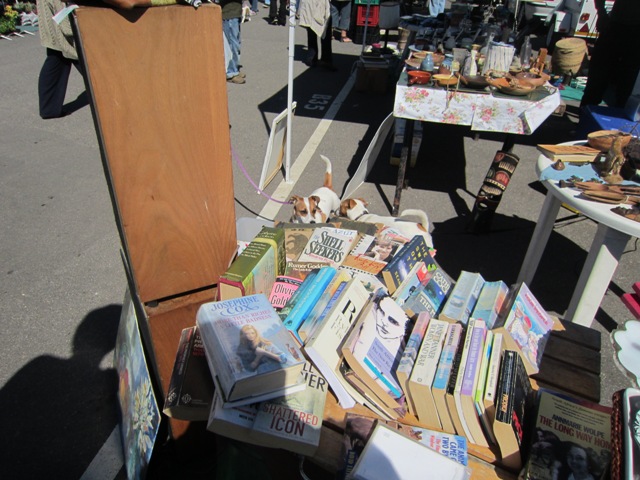 Many stalls sell cheap second-hand books, car parts, retro cameras, crockery and cutlery and vintage handbags. But if you're looking to find homeware, this really is the place for you.
In the hour that I spent at the market I saw round about 30 or more people walking their dogs – so the market is very dog friendly.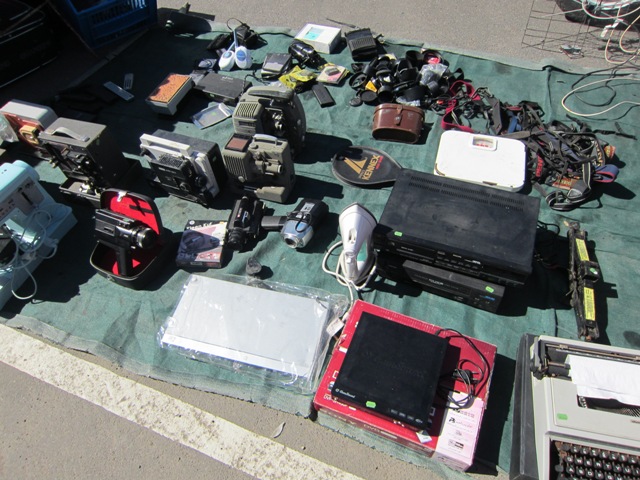 Trading hours:
07:00 to 16:00 Saturdays and Sundays
How to get there from Cape Town:
Get onto the N1 heading out of town towards Paarl. One of the first off ramps is the R27 and heads out North along the coast past Paarden Eiland. After going through a couple of sets of traffic lights you will see the flea market on your left. You can't miss it! There is parking on the road and in the open areas alongside the flea market.