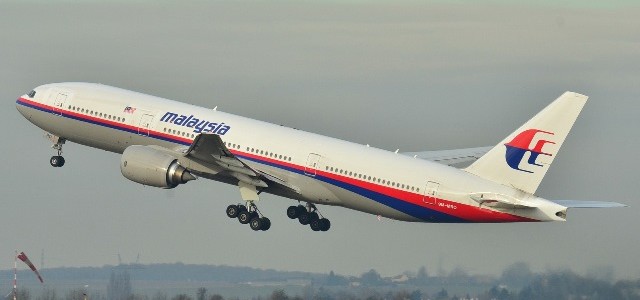 Welcome to your travel news roundup –  the weekly installment on the Travelstart Blog designed to keep you on the cusp of what's what in the travel world including industry news, airline anecdotes, travel advisory's and a pick of the week's most important stories impacting travel around the world and in South Africa.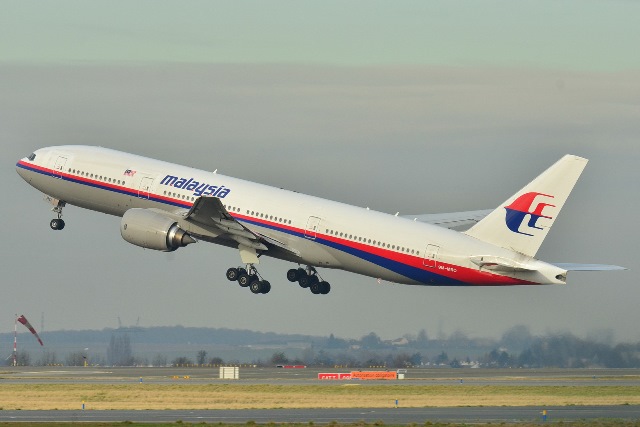 As officials expand the search area for Malaysia Airlines Flight 370, families and observers across the world wonder how a plane seemingly disappeared without a trace.
Read official statements from the airline.
Malaysia Airlines updates on Twitter.
Save the date: Jo'burg Travel Festival Today's News
An initiative to encourage both local and international travel, the Jo'burg Travel Festival will take place at the Sci-Bono Discovery Centre from April 5.
The festival will feature a comprehensive line-up of informative speakers, exhibits and activities in an effort to help visitors to turn their travel dreams into a reality. Travel insights will be available from top travel bloggers and well-seasoned travellers, providing attendees with practical information and advice on destinations they are interested in.
Tickets can be purchased online at http://www.webtickets.co.za.
Old School Aviation for Throwback Thursday
These Retro Boeing Photos Show Why Flying in the 1970s was a Golden Affair.
Source: Travelstart
Flight MH370: 10 other mysterious aviation disasters
The disappearance of a Malaysia Airlines flight is increasingly baffling, but it is not the first plane to vanish without trace or have its investigation surrounded by confusion and chaos.
Source: BBC
SAA and Air Canada expand codeshare agreement
South African Airways (code SA)and Air Canada (code AC) are expanding their code share relationship to include additional flights and cities both domestic and international. Sales opened on Tuesday, 4 March, with the first travel date, Thursday, 13 March 2014.
Delta turns Frequent Flyer Programme on its head
Delta has revolutionised the concept of frequent flyer programmes by announcing that, from January 2015, travellers will earn frequent flyer points based on the amount of money they spend with the airline rather than the number of miles they have travelled.
This move is to recognise and reward higher paying customers. Bargain hunters flying on cheap flights will earn fewer points.
The traveller's status on the airline will also play a role in the accrual of points. Fliers with no status will earn five miles per dollar spent while Delta's top-tier travellers – those who travel 125 000 miles per year – will earn 11 miles per dollar spent. For flights purchased in a currency other than US dollars, the currency will be converted to USD on the Iata five-day currency exchange rate at the time of ticketing. Then the same 'mileage earn rates' per USD will be applied.
SA's Lesser Known Destinations
We uncover small town South Africa.
Source: Travelstart
Lufthansa launches premium economy
Lufthansa has unveiled its new premium economy cabins, which bridge the gap between economy and business class.
The new service will be available from November on Boeing 747-8s flying to destinations such as Washington DC, California and Hong Kong. It is expected to be rolled out across the entire long-haul fleet by the end of next year and will comprise around 10% of the seat capacity on long-haul flights.
Greater baggage allowance, up to 50% more space and larger entertainment screens are some of the benefits passengers can expect in premium economy.
On average, premium economy tickets will cost €600 (R8 969) more than economy class, but significantly less than business class.
Qatar Airways announces third destination in Japan
Qatar Airways just announced the launch of daily flights from 18th of June onwards to Haneda (HND).The new service will be in addition to daily flights to Tokyo Narita and the city of Osaka, which in 2005 was QR's first destination in Japan. This third daily flight by Qatar Airways will also increase the presence of the One World alliance in Japan, which QR joined in October last year as the only Gulf airline ever entering any of the three leading airline alliances.
Kenya Airways – Countdown to New Fleet Begins!
Kenyan national carrier Kenya Airways fleet and route expansion plan, Project Mawingu, enters a new phase next month when the airline takes delivery of the first of six Boeing 787 Dreamliner planes expected this year.
The first 787 Dreamliner arrives on April 4th, followed by a second B777-300ER in May. This will be followed by receipt of five other of the state-of-the-art Dreamliner planes within the course of the year, in a deliberate effort to increase the airlines capacity for long haul routes.
Upon arrival, Boeing 787 Dreamliner and B777-300ER will be subjected to the elaborate 'entry into service' programme, which will see pilots and cabin crew training taking place at Jomo Kenyatta.