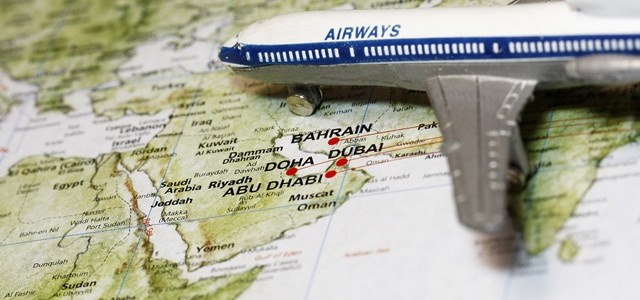 Welcome to your travel news roundup – a new weekly installment on the Travelstart Blog designed to keep you on the cusp of what's what in the travel world including industry news, airline anecdotes, travel advisory's and a pick of the most important stories impacting travel around the world and in South Africa.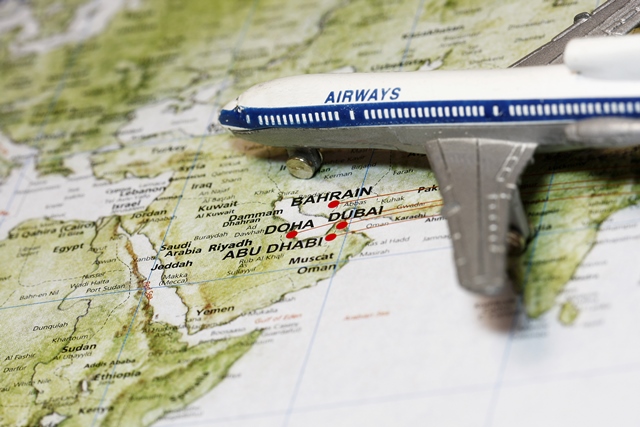 Dubai overtaking Heathrow as busiest airport hub
Dubai will become the world's busiest airport next year, taking over from London Heathrow.
Source: News24.
Turkey visas: South African passport holders advised not to panic
A passport holders will still be able to obtain a visa-on-arrival for the foreseeable future, when travelling to Turkey.
Communication circulating in the industry, warning travel agents that visitors to Turkey would soon have to apply for a visa online or they may be refused entry to the country, is incorrect.
eTNW confirmed with the Turkish embassy in Pretoria and other authorities that the rules have only changed for UK travellers, who will no longer be able to obtain a visa-on-arrival when travelling to Turkey from April. They must instead apply for an electronic visa (e-visa) online.
Source: eTNW.
Thailand declares state of emergency
Following an increasing number of incidents at rally sites and demonstration marches since last week, including two grenade attacks over the weekend, a state of emergency has been declared in Bangkok and neighbouring provinces (Nonthaburi, Pathum Thani and Samut Prakan).
The emergency decree, which will be in place for the next 60 days (from January 22), is to prevent an escalation in the protests that have been taking place in the city since January 13. At this point there is no curfew in Bangkok. Tourism activities are still continuing normally.
"It should be stressed that tourists have not been targeted in the ongoing anti-government demonstrations. However, tourists are still advised to be vigilant and avoid the demonstration areas for their own safety and protection. In addition, despite the closure of some major intersections and streets in downtown Bangkok, tourist and emergency vehicles are still allowed to pass freely. Tourists can remain assured that there are no travel restrictions in place at this time nor are there any threats to shut down the airport," said the Tourism Authority of Thailand in a statement.
More flights to New York on Etihad
Etihad Airways will launch a second daily flight between Abu Dhabi and New York on March 1.
The new flight departs Abu Dhabi at 01h45, arriving in JFK at 07h45 on the same day. The return flight departs JFK at 11h35 and arrives in Abu Dhabi at 09h20 the next day.
The flight will be operated by Boeing 777-300ERs configured in three classes. The aircraft are leased from Etihad's strategic partner, Jet Airways. From May 1, the new flights will be a codeshare operated by Jet Airways.
Etihad also plans daily flights between Abu Dhabi and Los Angeles, set to commence in June, as well as flights between Abu Dhabi and Dallas-Fort Worth three times a week from December. Etihad also flies daily from Abu Dhabi to Washington, DC and Chicago.
Cathay Pacific hand luggage weight restriction update
Please be reminded on the applicable Hand Baggage Allowance when flying on Cathay Pacific Airways and Dragonair. Any hand baggage which does not conform to the below requirements will unfortunately not be accepted. All hand luggage will be tagged at the check in counters and re-checked at the gate.
First Class: 15kg
Business Class: 10kg
Premium Economy Class: 7kg
Economy Class: 7kg
Height and length for all cabins
Height: 36cm
Weight: 23cm
Length: 56cm
SA Express announces additional flights on existing routes
SA Express is proud to announce additional services on JNB – ELS and JNB – PLZ routes effective 2 February 2014.
2013 safest year for international aviation
Preliminary data released by the International Civil Aviation Organisation (ICAO) has confirmed that 2013 was the safest year ever recorded in terms of fatalities for scheduled international air transport operations.
Source: Ghana Business News.
Emirates Using Boeing 777 on Cape Town – Dubai in February 2014
Emirates are excited to announce that both daily direct flights, Cape Town to Dubai and Dubai to Cape Town, will be operated by the Boeing 777-300ER from 01 to 28 February 2014.
Aircraft features include:
ICE Digital Widescreen, with up to 1500 channels of on-demand entertainment.
8 Luxurious private suites in First Class, 42 lie-flat seats in Business Class, both with wireless integrated passenger seat control and a new generation of comfort in 304/306 Economy Class seats.
Seatback SMS, email and satellite phone, as well as an in-seat power source.
Fresh, gourmet, locally-sourced dining options for all classes of travel.
Cape Argus Pick n Pay Cycle Tour Procedures
British Airways Domestic & Regional will levy a handling fee of R300 p/bicycle, p/flight sector, carried for the 2014 Cape Argus Cycle Tour. For comprehensive bicycle drop off and collection procedures, please visit www.speedbirdclub.com.
New regional carrier for Africa
Plans are afoot for another regional airline to take to the African skies. While those behind the operation are keeping a low profile and not divulging any details, TNW has discovered that a regional carrier similar to fastjet, called FlyAfrica, is being developed.
Source: TNW.