If you look beneath the obvious, South Africa is filled with unusual characters and amazing sights just waiting to be explored. Besides the majesty of the Big 5 and our incredible mountains, rivers and Heritage sites, it's worth considering South Africa's offbeat tourist attractions like our little-known inland diving spot or a monument you can see all the way from space. Outlandish and interesting, these unconventional tourist spots are worth checking out.
1. Inland Scuba Diving in Groot Marico, North West Province
Courtesy of be.venter via Instagram
You may associate Groot Marico with home-brewed Mampoer, strong enough to fell a horse, and the incorrigible Oom Schalk Lourens of Herman Charles Bosman's imagination. However in one of the driest regions of the country lies a magical secret diving spot, the Marico Oog.
There are no air fills at the Marico Oog so divers will need to bring their own, fans of snorkelling will have a great time as the water is extremely clear and beautiful in this swimming hole. Definitely one for the bucket list.
Price: R80 per person (diver and non- divers)
R20 per vehicle
2. A Giant South African Flag that can be seen from Space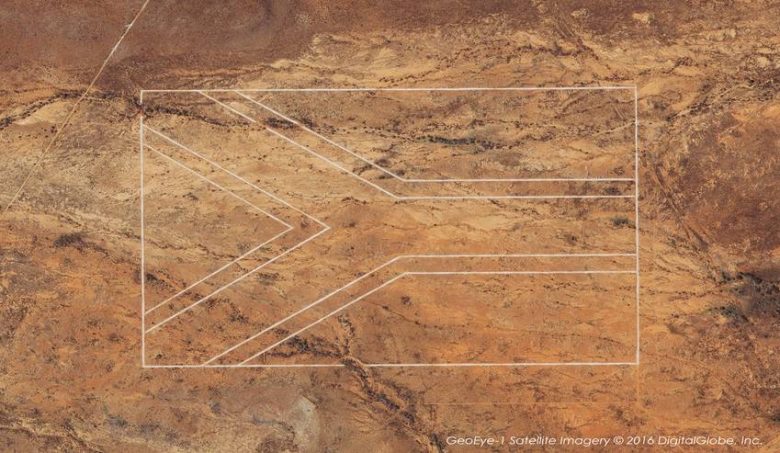 This inspiring project marries the desire to create employment in the quiet Karoo town of Graaff-Reinet and a South African landmark which can be seen all the way from space. Two years into the project the outlines of the giant South African flag can be seen from space and on the flight path from George to Johannesburg. The succulents which will provide the colour in the flag are about to be planted. Instead of giving your loved one flowers next Valentine's Day why not buy them a R100 succulent (in the colour of your choice- red, blue or yellow) and assist in creating one of the world's most incredible landmarks. Buy your succulent here. You can also buy a solar panel which will make up the black triangular portion of the flag, and will provide renewable energy for the community.
3. Who lives in a pineapple under the sea?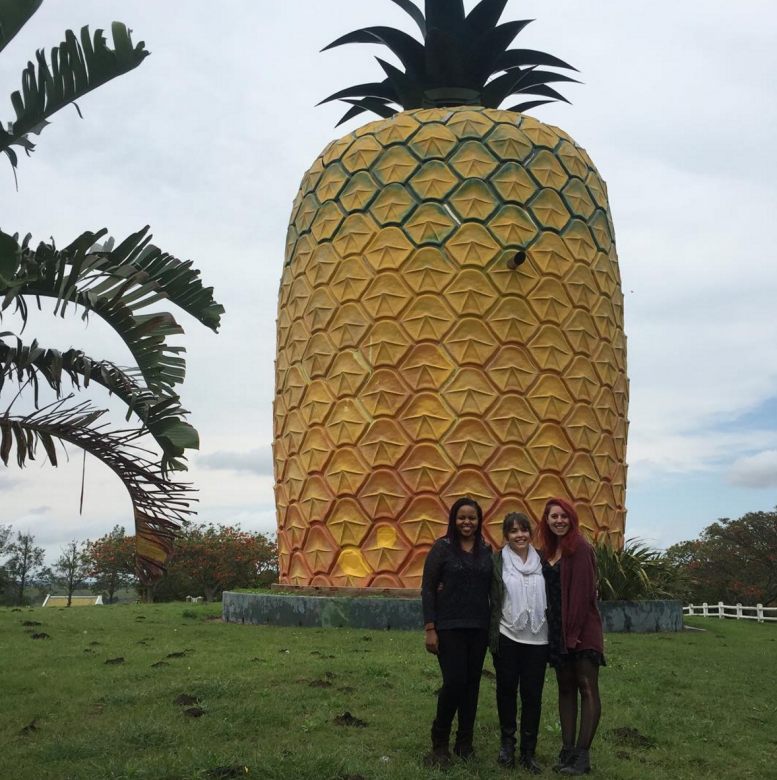 Courtesy of leilastein via Instagram
You won't find Spongebob in the quiet Eastern Cape town of Bathurst, but you will encounter the world's largest pineapple. After a memorable picture with the 16.7m tall prickly orange fruit, why not follow the local saying "there's no thirst like Bathurst" and head to the country's oldest pub – the Pig and Whistle for a cold one.
4. Bourke's Luck Potholes, Mpumalanga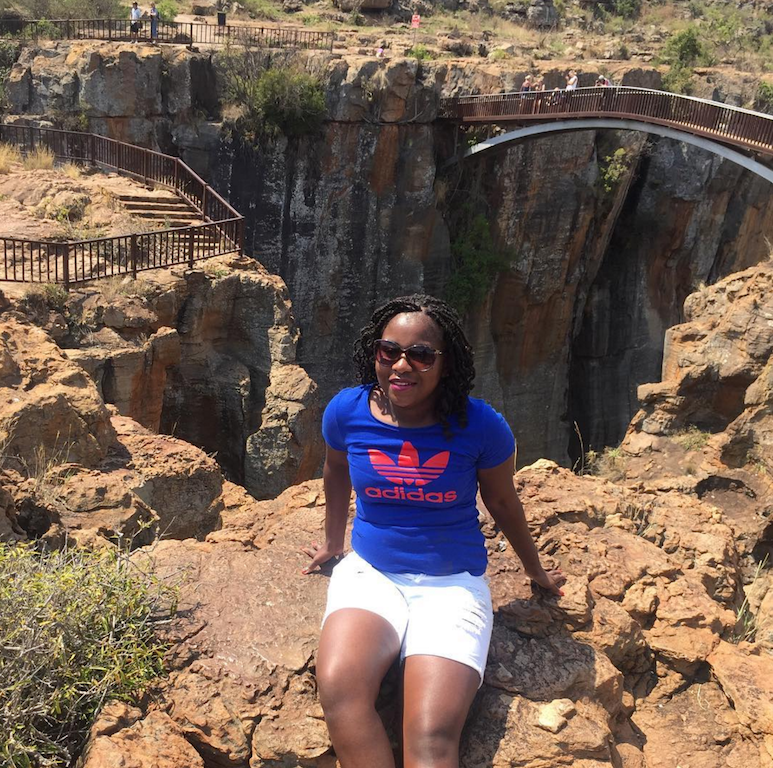 Courtesy of mukondi via Instagram
Ironically Bourke had no luck in finding the gold he was so sure he would find here, however his name endures in the large cyclindrical potholes which make up the beautiful landscape at the mouth of the Blyde River Canyon .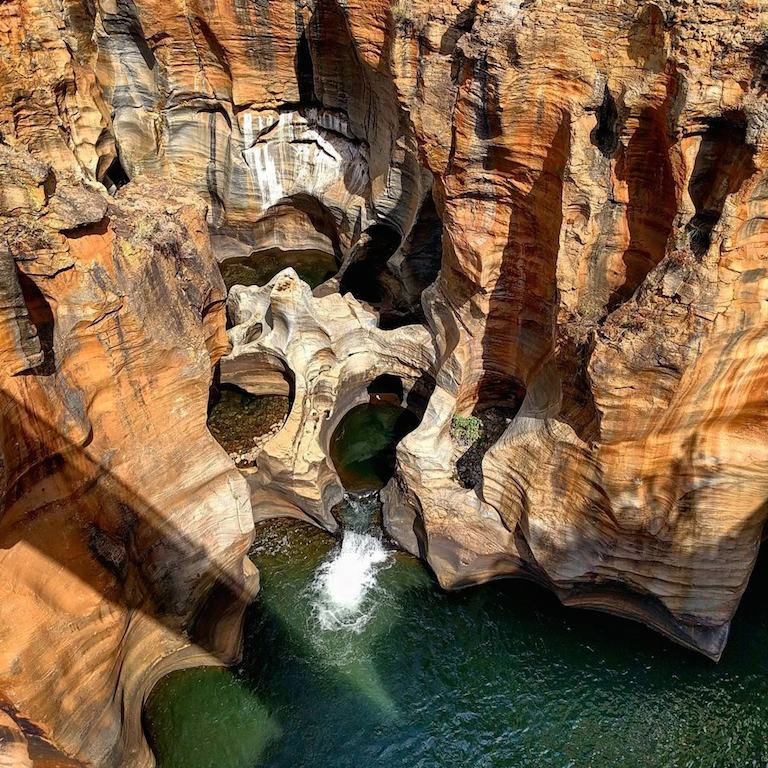 Courtesy of stories.of.a.farang via Instagram
5. Mail a letter from the giant post box, Calvinia, Northern Cape
Courtesy of cameron_spence via Instagram
When you post your letters from Calvinia's most-photographed attraction, the 6 foot tall bright red post box, your letter will receive a rare postmark.
Hoop Street, Calvinia
6. Visit a shoe the size of a house, Hoedspruit, Limpopo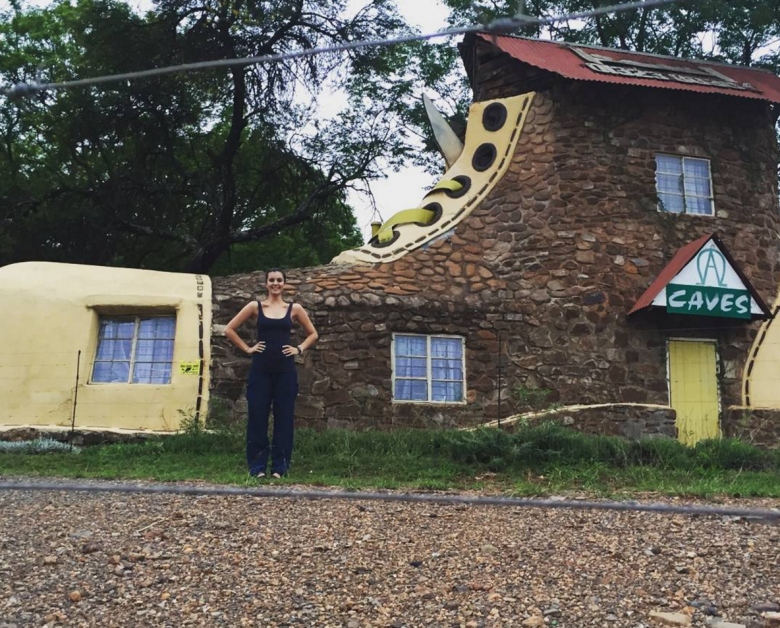 Courtesy of in.sta.ban via Instagram
On the R36 between Ohrigstad and the Abel Erasmus Pass you will spot a rather unusual sight, the Van Zyl's giant shoe.
Cost: R3 per person for museum and art gallery
Good to know: you can book to stay in the shoe guesthouse.
Shoe museum open: Monday to Sunday from 9am to 4pm.
7. Unusual sculptures at the Owl House, Nieu-Bethesda, Eastern Cape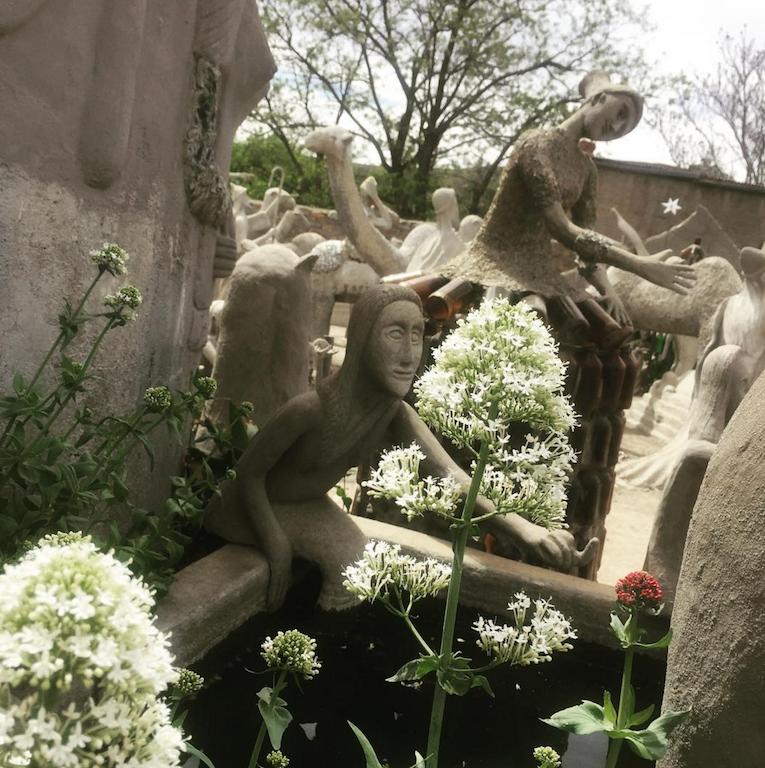 Courtesy of lizelle.w via Instagram
The owl house is one of South Africa's most famous unusual attractions drawing tourists from all over the world to the charming Karoo town of Nieu-Bethesda. The house and gardens are a magical-realist vision of camels, owls and people sculptures. The artist Helen Martins started to become blind in her later years due to her exposure to the fine, crushed glass used to make her sculptures. As a result she committed suicide by ingesting caustic soda at the age of 78.
8. Goldilocks and the giant red chair at Rooiberg Winery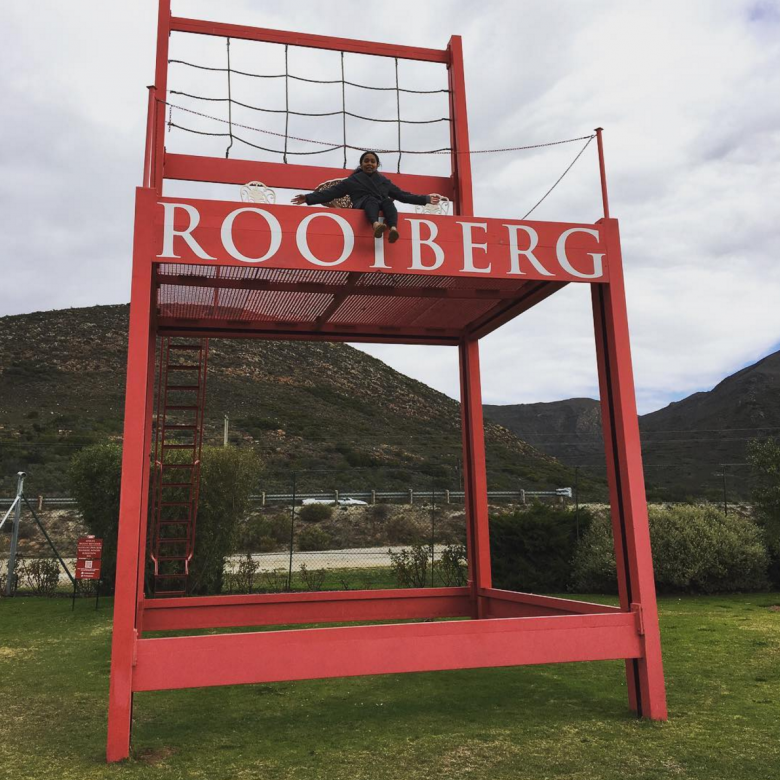 Courtesy of nicholasallenharper
Take a drive along the Robertson Winery Route for world class wine and an unusual attraction or two. Rooiberg Winery has a giant red chair out front which makes it impossible to miss.
9. Stalagtites or Stalagmites at Cango Caves, Oudtshoorn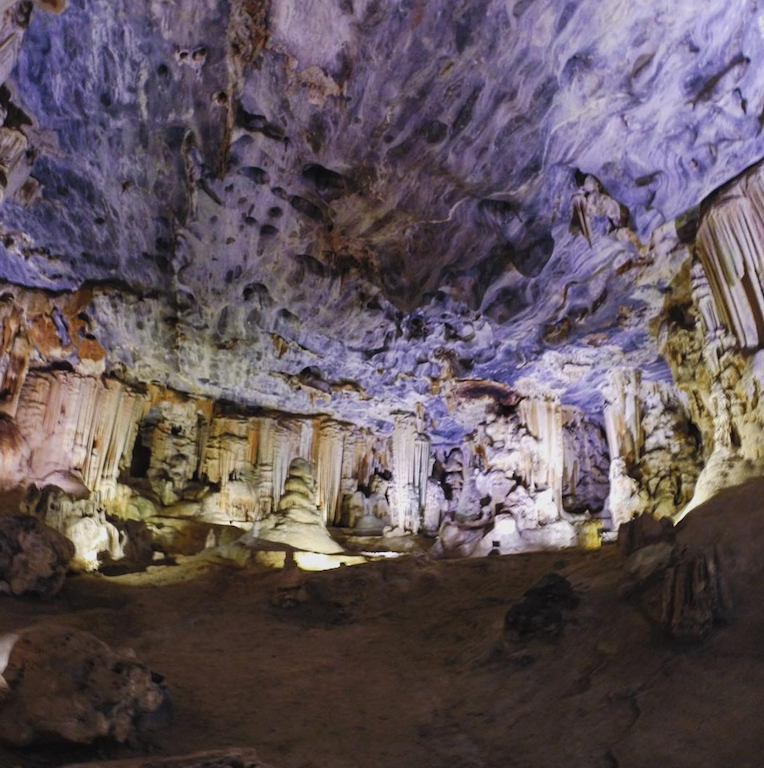 Courtesy of matisidro via Instagram
Choose between an hour long heritage tour or the more frightening hour and a half long adventure tour, where you will find yourself squeezing through narrow openings Indiana Jones style. Only a quarter of the extensive cave system is open to the public, the caves are reported to stretch an incredible 25 km.
Heritage tour:
Adults: R 100.00
Children: R 60.00
Adventure tour:
Adults: R 150.00
Children: R 90.00
10. Find the postoffice tree in Mossel Bay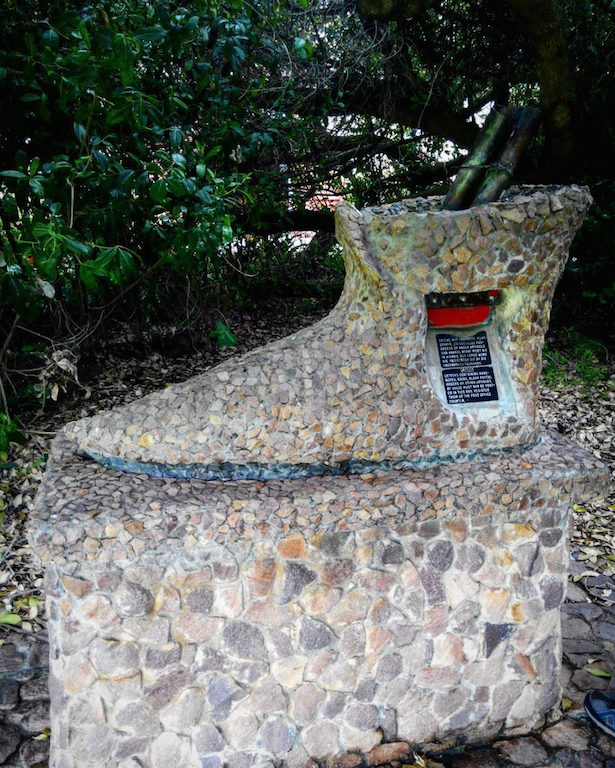 Courtesy of xuu0513 via Instagram
All the way back in 1500 Pedro de Ataide left a letter under a sailor's boot beneath a Milkwood tree. From then onwards the tree served as a marker for the first post office in Africa. The reason the monument is shaped like a shoe is in honour of the legend of the original sailor's boot.
These days you can post a letter or postcard from this very spot.
Dias Museum Complex, Mossel Bay
11. Encounter life-size dinosaurs at Sudwala Dinosaur Park, Nelspruit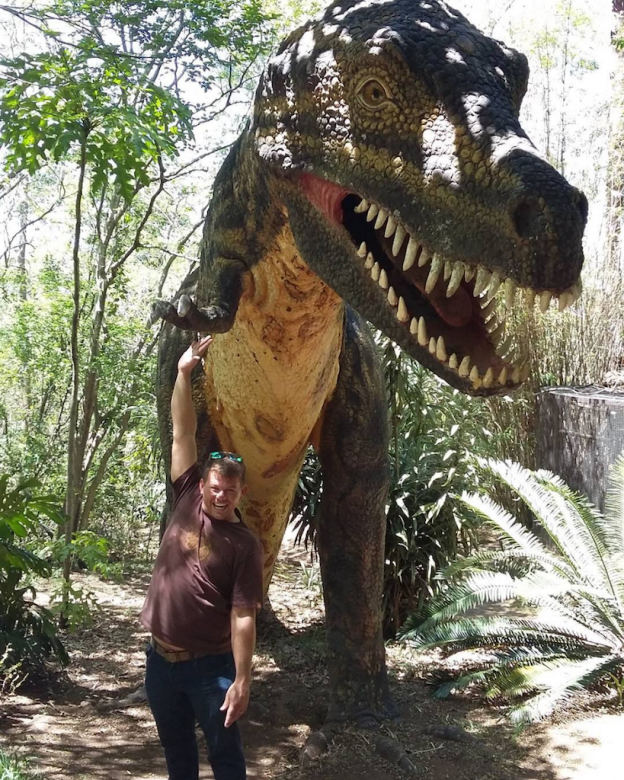 Courtesy of sunell_2 via Instagram
Holiday boredom be gone- kids will love a visit into a tropical eden filled with life-size dinosaur sculptures and real monkeys. There is also a beautiful view of the Rainforest Valley.
Cost: R60 per adult, R35 per child, free for children under the age of five
R539, Nelspruit; GPS: -25.323924, 30.627454
Open daily from 8.30am to 5pm
Call: +27 (0)83 446 0228
Header image courtesy of leilastein via Instagram