We appreciate that travelling with your bambinos means meticulous attention to travel details and planning, planning, PLANNING. Things like weather, activities, and general culture all come into play and quickly suck the joy out of planning your dream family getaway.
Say it with us: THAILAND. Welcome to the Land of Smiles. Luckily, although the best time to visit is between November and early April, Thailand offers great weather all year round. If you want to take advantage of the cool and dry season, November is your best bet, however, this is not the do and say all of enjoying your well-deserved break-away.
Right then! Do allow us to step in with a carefully curated list of things to see and do to keep you and your little ones happy.
Let's Go to The Zoo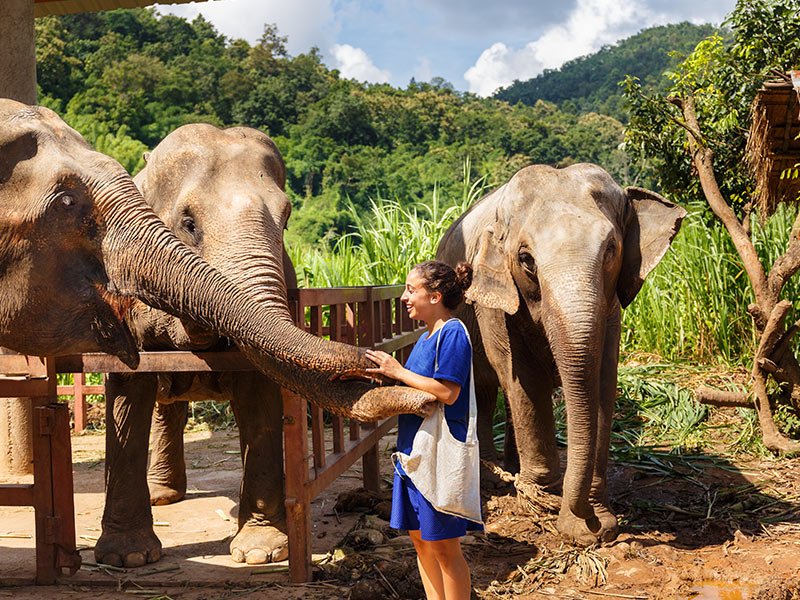 The Chiang Mai Zoo and Aquarium can be found in the county's culture capital of Chiang Mai. The 200 acres of land boasts almost 400 different species of wildlife and offers beautiful views from its location amid the rolling foothills of the Doi Suthep Mountain. From chimpanzees and elephants to hippopotami, tigers and rhinoceroses, there is no shortage of animals to interact with. There's nothing quite like seeing animals up close to sharpen our perspective of our place in the world!
Floating Market Anyone?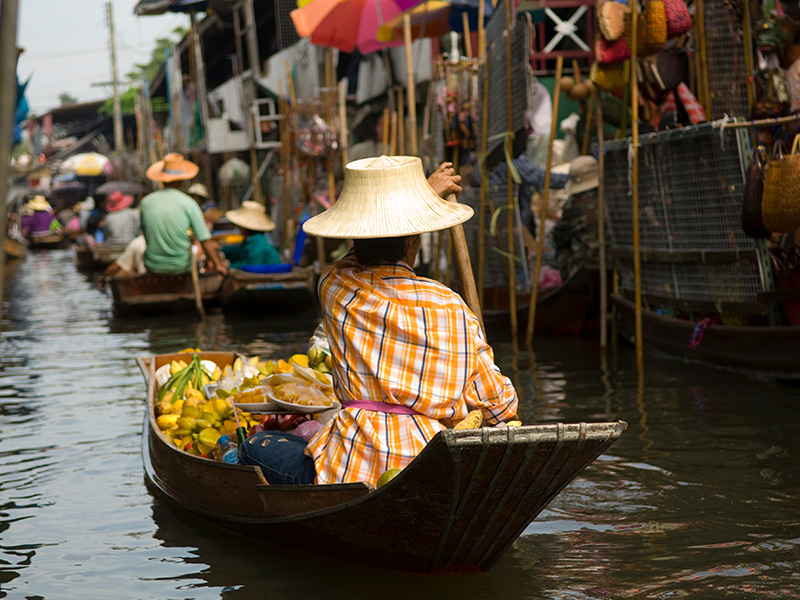 A market where the vendors come around in little boats and offer sweets, delicious "street" food, fabric and more? Your kids will love you forever. We recommend the Amphawa Floating Market located in the Amphawa District of the Samut Songkhram Province. Just 90km southwest of Bangkok, a visit to the floating market makes a fun day trip. Take a leisurely drive before meandering among the little wooden houses and get your money ready for the approaching little boats. Rumour has there's a stunning display of a temple swallowed by a tree to be beheld, but don't take our word for it, book your flights today!
Go Temple-Hopping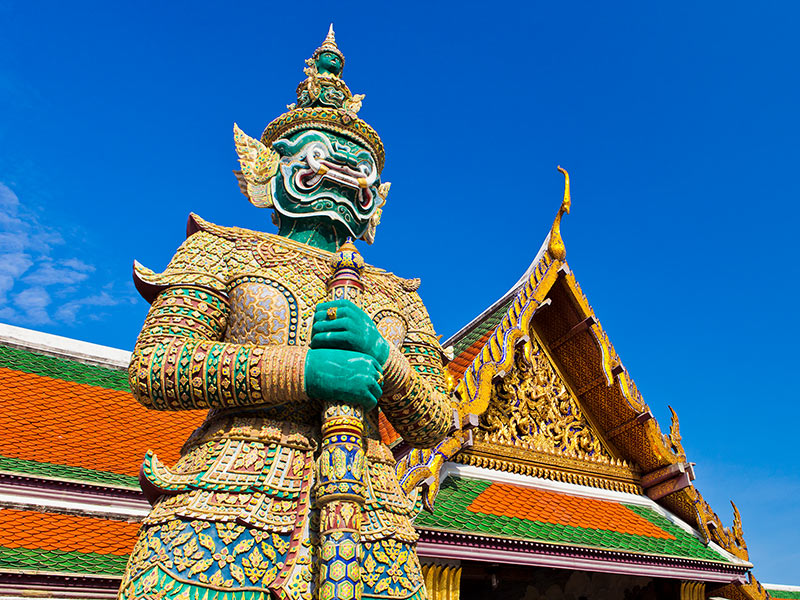 Tap into your children's' sense of culture and adventure by taking them temple-hopping. The Bangkok Royal Palace is always a great place to start as there are many street vendors bearing treats fairly close by to make sure that curious tummies are sated. When you've had your fill of temples in Bangkok, try Chiang Mai, Hua Hin, Sukhothai and Kanchanburi to name but a few worthwhile trips. Be sure to take a guided tour so that the trip becomes a well-rounded learning experience complete with visual props and a first-hand language tutorial. Who said learning can't be fun?
Food, Glorious Food!
While Thailand does offer your usual run-of-the-mill McDonalds, KFC and Starbucks, your kids are guaranteed to love the local cuisine. Start them off on good old ramen noodles or glass noodles in a tasty pho broth, before branching out to the delicious fruits and vegetables native to this beautiful country. Eat your fill of juicy Lychees and the delicious custard apple before moving on to stranger tides with pomelos and rambutans. Feeling brave? Try the brightly coloured dragon fruit before putting your inhibitions to bed and sampling the beloved durian fruit. Whether you smell pudding or feet when this unsuspecting shell is cracked open, you'll never forget the experience. One does not simply fly to Thailand without trying the desserts! Get your kids hooked on ice-cream filled mochi or candied fruit and tapioca. Bon Appetit!
Life's a Beach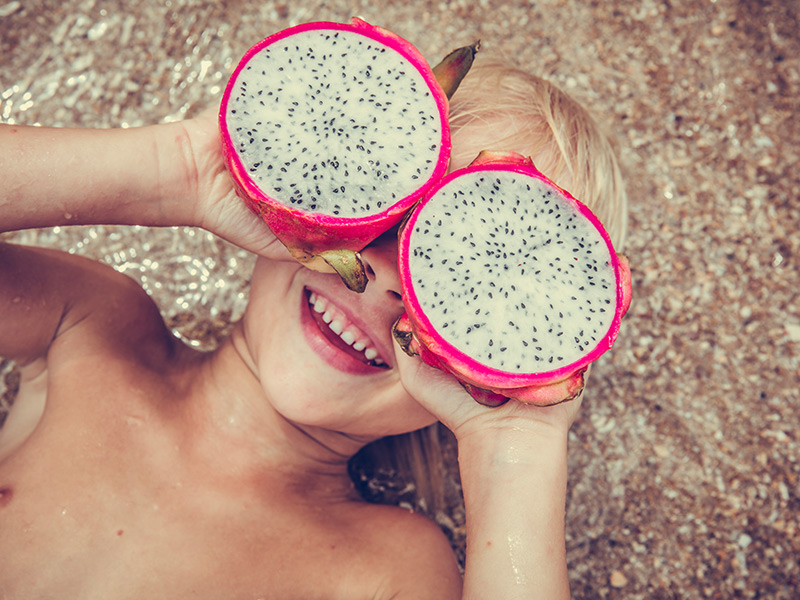 When in Thailand, to the beach you must go. There is a reason why Thailand is regarded as one of the world's forerunners on pristine beaches and gorgeous sunsets, and taking the kids along to find out why seems like a jolly good idea! From Phuket to Bangkok to Phi Phi to Krabi, the beaches on offer will enthral. Take your children swimming, kayaking, snorkelling or hitch ride on one of the many riverboat queens! What says Thailand quite like taking in the sunset from atop a lofty water vessel? We recommend hitting the local food market and packing a picnic to enjoy on the golden sands as you watch the stars twinkle in the water's reflection. Yes. It is that dreamy.
To the Rescue!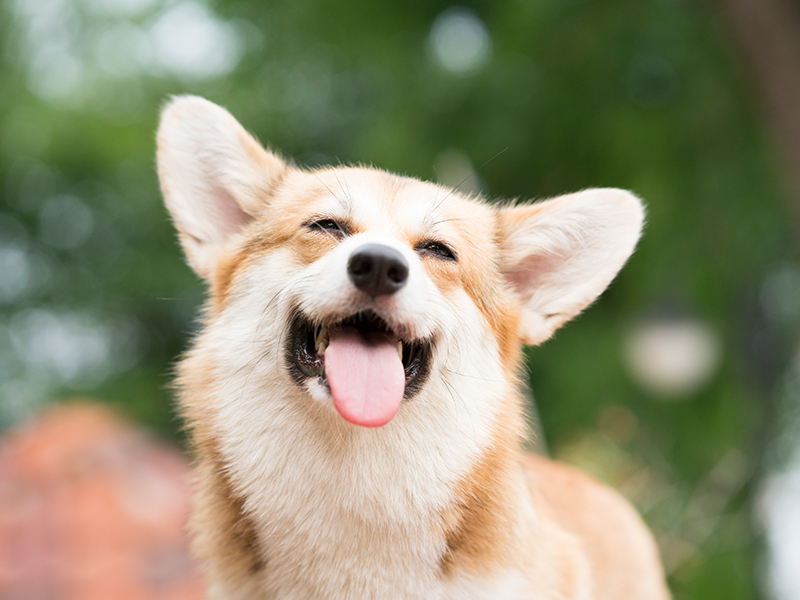 If you're wanting to do something a little more out of the ordinary, gather your young and take them to volunteer at one of the many charitable organisations that pepper Thailand's beautiful topography. If, at any point during your holiday, you happen to find yourself in Koh Samui, make your way to the animal rescue centre for a day jampacked with smiles, laughter and all-round feel-good memories. Located in the Surat Thani district of the Southern Province of Thailand, the Koh Samui rescue centre is always happy to accommodate volunteers willing to help out furry friends (mostly dogs and cats) who have been dealt a raw deal and are now being rehabilitated. How's that for family bonding?
Lounge Around, You Deserve It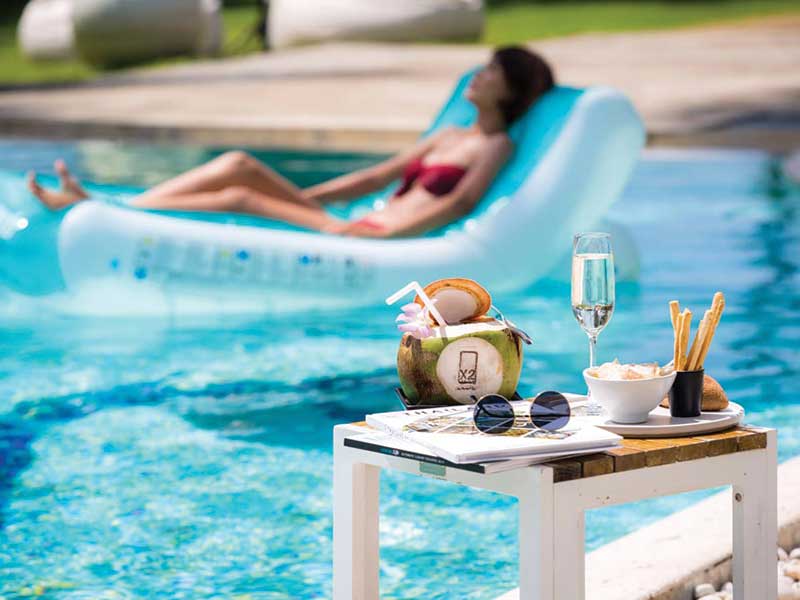 Lastly, do not forget to take a day or two to just lounge around poolside and take in the beauty of glorious Thailand. Most, if not all resorts, villas and vacation rentals offer activities by way of gorgeous pools, jacuzzies, restaurants, spas and more. Take a look at the packages on offer and indulge in the spoils that will make sure you leave your worries at the airport. Already have your dream holiday planned and bagged? When the flights are cheaper, the cocktails are sweeter. Take your pick of great flights to Thailand and buckle up for a time you'll never forget. Feeling daunted by the idea of planning group travel? We have you covered. The Travelstart Live experts are waiting to help you plan the perfect trip.
Have you recently taken your children to Thailand? Drop us a line in the comments and let us know if there is anything you would recommend for first-time family travellers making their way to the land of smiles. Don't forget to sign up to our newsletter, you don't want to go missing any fabulous vacation deals. Do you? We didn't think so!