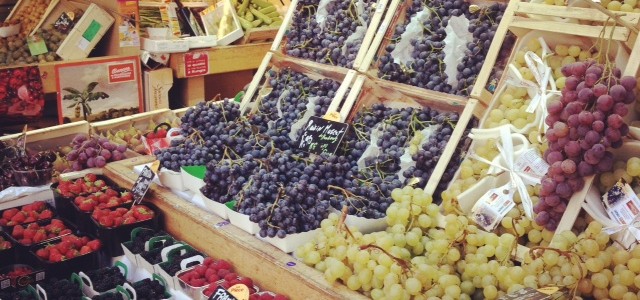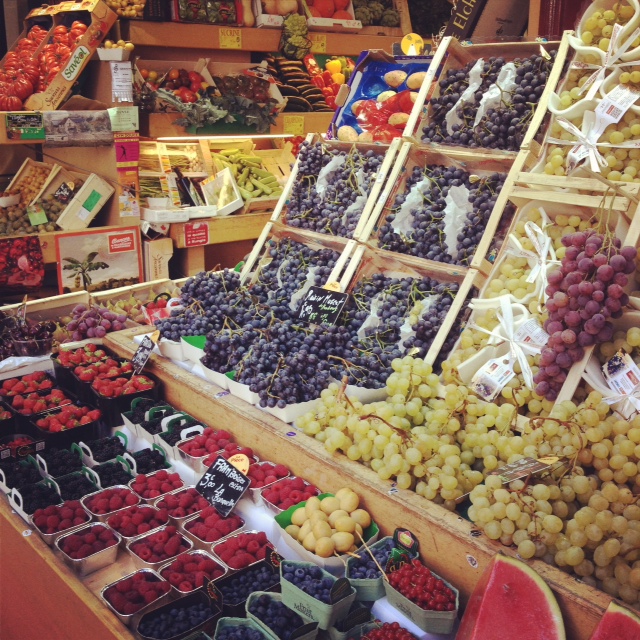 If you're planning a trip to Paris – even the most fleeting, 20-hours-between-travels trip, like we just did – you have to go to Montmartre. Scratch that – you have to stay in Montmartre. Why? Well, mainly because it is the most charming and delightful spot in Paris, and you will instantly feel as if you're a real Parisian (despite not being able to speak the language!) You will also, probably, want to move there right away so that you can live an exotic and terribly sophisticated Parisian life… I certainly did.
Here are my five favourite things about Montmartre:
The fruit stalls
Heaven help us, these are the most amazing fruit stalls I have ever seen in my life. Every kind of fruit imagineable, in rainbow colours and great abundance. I love it.
The cheese shops
A whole shop, full of cheese. Of every description, size, ripeness and flavour, with a French cheesemaster behind the counter to advise you (in French). I love it!
The bakeries
Okay, last foodie thing to love, but really – French bakeries? Amazing! The baguettes, the croissants, the delicate and lovely little pastries… A small slice of sweet heaven.
The shops
Because these aren't just any shops, they're quirky design shops full of lust-worthy clothes and décor items, just waiting for you to discover your new favourite item.
The bars
On every corner there's a bar full of locals wearing chic outfits and speaking speedy French, sipping on aperitifs or red wine, and smoking up a storm. Minus the cigarette smoke, it's an awesome way to unwind after a busy day.
I must be honest, I fell in love with Montmartre a little… The winding streets, the cobblestones, the profusion of tiny little stores. I could quite happily transplant myself there – and not just because that's where Amelie was filmed!