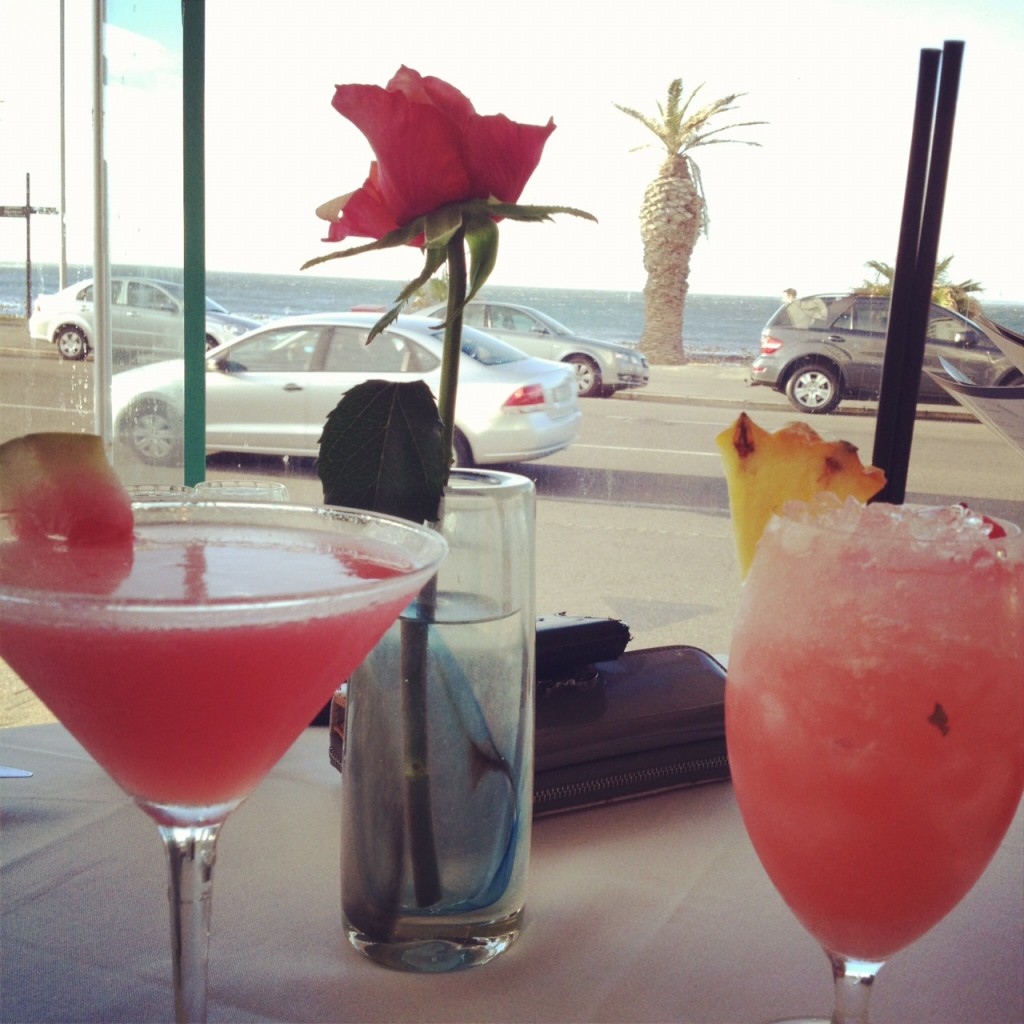 Don't ask me how, but somehow I have lived in Cape Town for five years and never been to Pepenero in Sea Point. This Italian and seafood restaurant is right on the edge of the ocean, across the road from the promenade and with amazing views highlighted by a wall of glass. It is, quite simply, the ideal place to eat dinner this summer.
We were seated right next to the glass wall (make sure you are too) so we had beautiful views of the sky changing into sunset pinks and reds. Pepenero have a constant R25 cocktail special (yay!) and half price sushi on selected dishes all day, every day. I do love a permanent special. We started with cocktails – I had a deliciously summery watermelon martini that was the perfect way to begin the evening.
Starters were a fabulous (and huge) Pepenero salad, filled with all those goodies that make salads taste better than the ones you make at home (avocado, pine nuts, lovely dressing) and unbelievably tender grilled calamari in chilli, parsley and paprika. I have never tasted calamari tubes so tender.
For mains, we went for two of their signature dishes. The first, a line fish caponata (which was blue fish) was served sprinkled with chocolate, pine nuts and fresh basil – amazing, and weird. And then there was the tagliata – sliced beef fillet drizzled with balsamic cream, topped with rocket, avocado and Parmesan shavings. Be still my beating heart! The fillet was so tender it could be cut through with a fish knife (that's not just a figure of speech, we actually cut through it with a fish knife) and the flavours combined to form the kind of mouthful you have to close your eyes to appreciate.
Unfortunately, this time around I was too full for dessert, but when I return (and I will, very soon) I'll make sure I leave space. If you're looking for a relaxed, summery restaurant with superb service and wonderful views, look no further than Pepenero. It gets my vote for where to eat dinner this summer.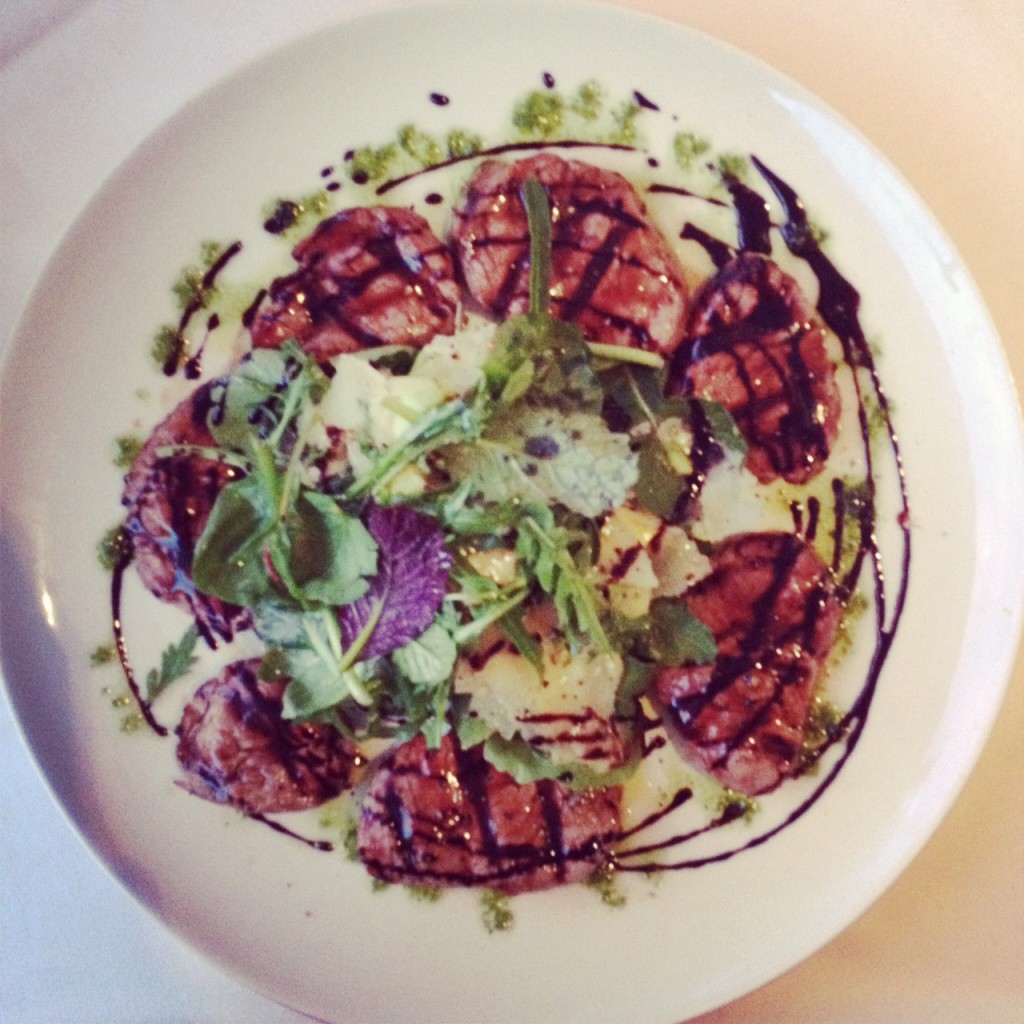 Address: No 1 Two Oceans Beach, Bay Road, Mouille Point
Phone: 021 439 9027
Email: info@pepenero.co.za