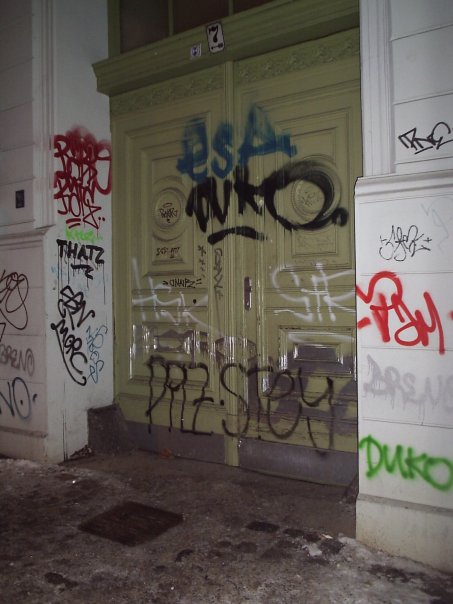 I visited the magnificent city of Berlin two years ago, and now count this as one of my favourite destinations of all time. Why you might ask? Well, here are a few reasons why Berlin is boss – and it's not for the reasons most tourists visit the city:
1. The graffitied doors
I found it so incredibly fascinating that this city has so much graffiti. It's everywhere. What I found the most interesting is that it was not only the less fortunate areas that had spray-painted walls and doors, but also many of the more affluent building complexes – like above. Rich or poor, it is part of this city's make-up.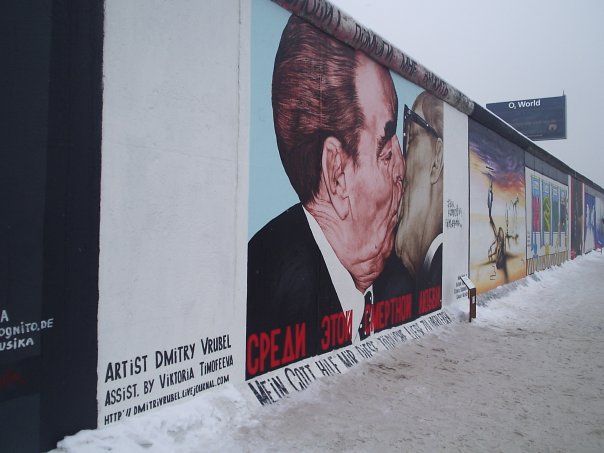 2. The Pop-art
You'll find pop-art everywhere, on the sides of buildings and especially on the Berlin wall of course. This is my favourite piece of Berlin art, the above mural of Soviet Premier Leonid Brezhnev and East German President Erich Honecker lip-locked.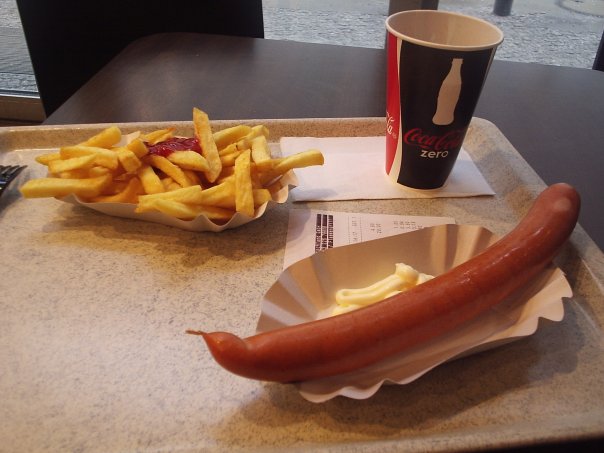 3. The cheap food
Known to be one of Europe's cheapest cities, Berlin offers amazing food. Especially any kind of wurst, like curry or bratwurst. At many restaurants you can have dinner for about 6 euros (that includes a beverage), which cannot be said of many other European destinations.
4. The fact that Hitler's bunker is now a parking lot
I just loved this. I went in search of Hitler's bunker, thinking it would be a fascinating visit. What I found was much less impressive, yet quite funny. The fuhrer's bunker was now a parking lot.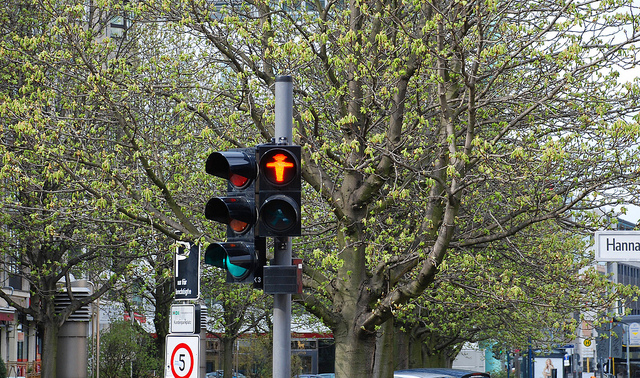 5. The funny traffic lights
If you're walking in Berlin, you can't help but notice the delightful traffic light men, or as they call it, ampelmann. Its design was psychologically conceived, because road-users apparently react more quickly to appealing symbols. Very cool.
Photos via Marisa Crous and Trine Juel