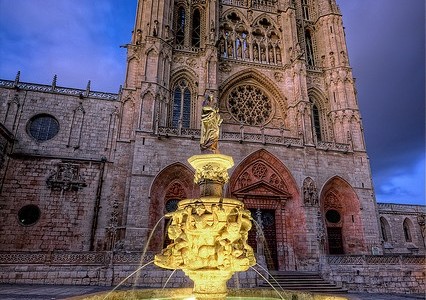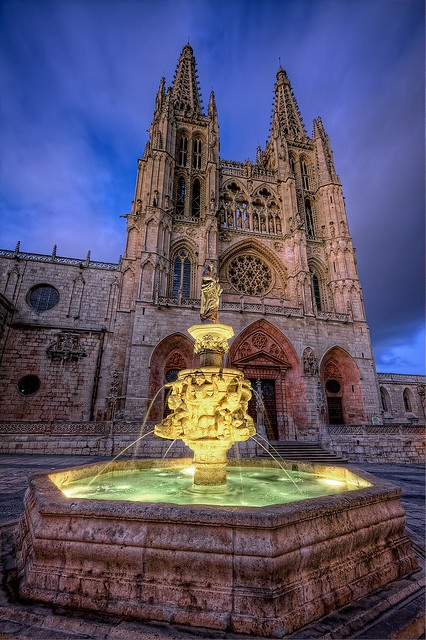 I must admit that had I not been walking the Camino de Santiago, I probably wouldn't have heard of the beautiful city of Burgos. In fact, that's the main reason most visitors head to Burgos – it's the 500km to Santiago mark, and an easy place to begin or continue the Camino.
But that doesn't mean it doesn't deserve its very own visit, just because. Or rather, because of these reasons:
–       Founded in 884, this is a city steeped in history, in the most delicious way. It is a monumental town filled with medieval ambience because of the statues, ancient buildings, churches and cathedrals at every turn.
–       The most impressive – and famous – of all of these is the Burgos Cathedral, a breathtaking example of 13th century Gothic architecture with a seemingly endless walk through individual chapels dedicated to everyone from Jesus and Mary to wealthy kings and queens. A guided audio tour is included in the admission ticket, which turns the cathedral into a marvellous storytelling experience.
–       Burgos is also famed for its cuisine, so after you're all cathedralled out, you can reward yourself with some Northern Castilian delights, including roasted lamb, chopped pork and blood pudding.
–       Most famous of all of these is the fresh cheese (with a slight goat milk flavour) that is made in Burgos, hence the name: Queso de Burgos (literally, cheese of Burgos!) It's popular all over the country, but freshest in its town of origin.
–       There are a number of fiestas in Burgos, everything from traditional festivals to bullfights and parades. These are generally between Easter and September (the summer months) but you might happen to stumble on a parade of priests, child drummers, trumpeters and a life-size crucifix being carried through the streets on an otherwise uneventful Friday evening, as we did…
That's how exciting Burgos is! Find out more on the Burgos Tourism site… Any chance you've already been to this lovely city?