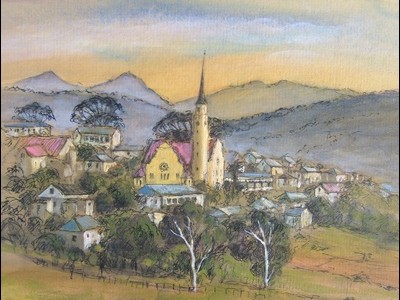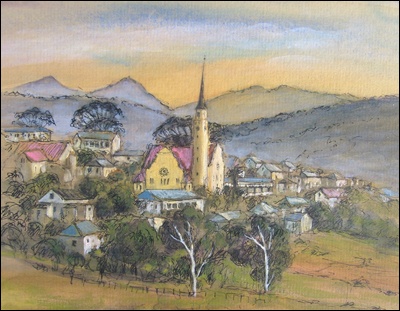 The little village of Napier in the Western Cape is one of those places you could quite easily drive through without pausing. But if you did (as I have done so many times before) you'd be missing out on a real treasure – a village full of character, charm, and natural beauty.
We spent the night in Napier on our way back from the Whale Trail in De Hoop Nature Reserve, and it was such a treat. An easy two hours from Cape Town, it's the ideal spot to escape to when you need to get away from it all and forget about city life. Napier is one of those delightful spots that only has one main road, which means there's absolutely no pressure to 'do' anything – you can walk up and down the road once (it takes about twenty minutes) and feel as if you've seen the sights.
Off the main road, the village extends in quaint little cottages and farmhouses, all surrounded by large gardens filled with flowers. We stayed in Gumtree Cottage, which slept six people, and had more collage than I have ever seen in my life. It worked, though – it's that kind of place, where a cottage filled with collaged images of everything from movie stars to 1950s postcards to photographs and flowers is charming, not odd. The garden had a lovely walkway lined with flowers, a table and chairs for sunny mornings, and stunning views of the surrounding mountains. It's the kind of place you could go to with a book, a few good friends, many bottles of wine and plenty of food, and have one of the best weekends of your life. Really.
To add to the joy of Napier, they have a small dairy on the main road (look for the small blackboard) that sells fresh farm milk by the litre, and homemade yoghurt. Delicious! What more could you ask for from a weekend getaway?