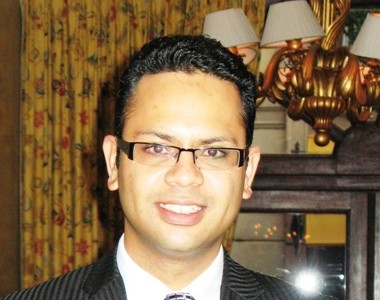 Being self-confessed EOE (Equal Opportunity Eater), I subscribe to tons of food and wine related RSS feeds, blogs, newsletters, and websites.
Lately, I've realised I consume food and information in much the same way. On the run, as fast as possible, thinking that more is more, without really paying attention to what I'm feeding my mouth or my brain.
When the feed for The Palazzo Hotel at Montecasino's Wine Paired Dinners hit my inbox, I wasn't terribly interested.
The Palazzo Hotel, is a 5-star joint, so a 4-course menu paired with wines at R250 per head, had to be some cheesy, marketing exercise to compensate for low room occupancies, right?
Confident that I already knew the menu: predictable dinner, served by bored waiters slinging mediocre wine, washed down with stilted conversation at a table of strangers, fobbed off as a gourmet experience, I read the press release.
Needless to say, I was forced to swallow large mouthfuls of virtual humble pie.
If you enjoy good food and are genuinely interested in learning about South African wine then grab your iPhone, the back of an empty cereal box, or whatever it is you use to organise your social life, and make a note.
From January to December,  The Palazzo is hosting 12 food and wine paired, 4-course dinners in their Medeo restaurant on the last Saturday night of each month.
Each evening is themed around exploring a particular aspect of South African wine: trends in red and white blends, boutique local champagnes (okay, okay, Cap Classiques), fortified wines, and more.
Your wine host for the evening is Miguel Chan, Southern Sun's sommelier, local and international wine judge, and all round wine guru.
The chef, Arnold Stuurman, who is responsible for the food, is unknown to me. Which isn't a bad thing because for all I know, he's the neighbourhood version of Gordon Ramsey sans the uncontrolled scatological outbursts. In other words, if he's in charge of a 5-star kitchen, I trust that the man can cook.
Chan is the clincher, for me. Knowledgeable, and very entertaining, I'd pay R250 just to attend the 6-wine tutored tasting lead by Chan, which incidentally is included in the price of your ticket.
In a city where increasingly, restaurants aren't the least ashamed to charge the equivalent of a mortgage payment for sub-standard fare, I reckon these wine paired dinners are the good value find of the year.
Will I be proven wrong? I'll let you know as I'll be going (unsponsored) to the first shindig, and I'm looking forward to engaging my palate and my brain.
Don't let me down Arnie (and Miguel), or I won't be back….
– Find out more about online casinos. Visit speelautomaten –
Postscript: The first Palazzo wine paired dinner, Why South African Chenin Blancs are World Class was a superb evening. We tasted 12 wines in total, and I agree with Miguel that Chenin Blanc is South Africa's best kept wine secret – excellent wines at exceptional value, some as little as R35 – R45 per bottle.
Chef Arnold had a little wobble on the Amuse Bouche, but the utterly heavenly dessert more than made up for a small faux pas. Serving staff were friendly and attentive.  The evening was entertaining and classy without being stuffy. Dress up and go and have a good time!
Contact: Anastasia Botha: AnastasiaB@palazzomontecasino.com, or call her on 011 510 3761 to have the programme line-up for the rest of the year's dinners e-mailed to you.