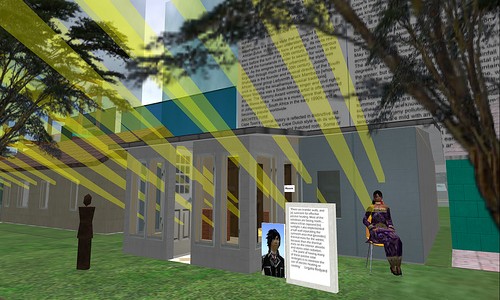 If you roam in creative circles then you've probably heard about Cape Town's bid to become the World Design Capital in 2014. Otherwise known as the WDC 2014, this coveted award is bestowed on the city that is "dedicated to using design for social, cultural and economic development."
The final decision on Cape Town's bid lies in the capable hands of the International Council of Societies of Industrial Design (ICSID) and the winning city will be announced in Taipei on 24-26 October 2011.
What does the WDC14 mean for Cape Town
Apart from the sizeable, targeted tourism injection the WDC2014 means for the Mother City, it will also do much to further Cape Town's position on the world stage as a major creative destination. The title will give Cape Town a chance to showcase its achievements and aspirations through a year-long programme of design-led events and activities as World Design Capital designees Seoul and Helsinki will do in this year and in 2012 respectively.
Who are we up against?
Securing an event of this nature for Cape Town was never going to be a walk in the park and we're up against some tough competition. There are some 56 cities from 24 countries also bidding for the coveted title of World Design Capital in 2014 some of which include:
Dublin
Bilbao (Spain)
Beijing
How can you get involved in the WDC 2014 Bid?
In partnership with the WDC 2014 bidding committee is Creative Cape Town and CCID. Become involved by joining the Cape Town World Design Capital bid on Facebook.
In other bids, Cape Town (and South Africa as a whole) is hoping Table Mountain becomes one of the New7Wonders in 2011.
Update – 21 June 2011
There's reason to  celebrate – Cape Town has just been shortlisted along with Bilbao and Dublin for the World Design Capital 2014!
Image from Profesora Farigoule on Flickr
Update on WDC 2014 – 26 August 2011
Check out this slicky produced video on why Cape Town deserves to be the World Design Capital in 2014.
Source: Cape Town World Design Capital Bid 2014
Update – 26 October 2011
NEW Cape Town is World Design Capital 2014
I logged on to Twitter this morning eager with anticipation to see whether or not Cape Town had been chosen as the World Design Capital in 2014. The good news was immediately evident the moment I looked at my Twitter timeline. The delegation in Taipei representing Cape Town (including City Mayor Patricia de Lille and Skye Grove of Cape Town Tourism) announced the news that Cape Town had beaten Bilbao (Spain) and Dublin to clinch the title of World Design Capital in 2014.

The Cape Town contingent in Taipei tweeted excitedly from Taiwan exclaiming

CEO of Cape Town Tourism, Mariette du Toit-Helmbold, Tweeted shortly after the announcement:
"World Design 2014 gives Cape Town the opportunity and platform to redesign a historically disconnected city as inclusive, entrepreneurial and sustainable. Cape Town's WDC 2014 bid showcased the power of design to transform lives. Design meets humanity – let's make this our city's legacy!"

In 2014 South Africa will celebrate 20 years of democracy – and now, through a full year of design-led events, we will be celebrating the role that design has played in taking a divided city and transforming it into an integrated one.