I have to admit a little bias because KZN is my home province, but hear me out when I say that it's the best place in the country for a beach/bush break. KZN is roughly the size of Portugal and northern KZN is mild, sunny and dry in winter and sub-tropical in summer with delicious rain storms and blazing beach weather. Replete with wild forests pulsating with bird and animal life, here are 21 fun and adventurous things to do around and along the elephant coast.
1. Watch out for the Zebra crossing in Mtunzini!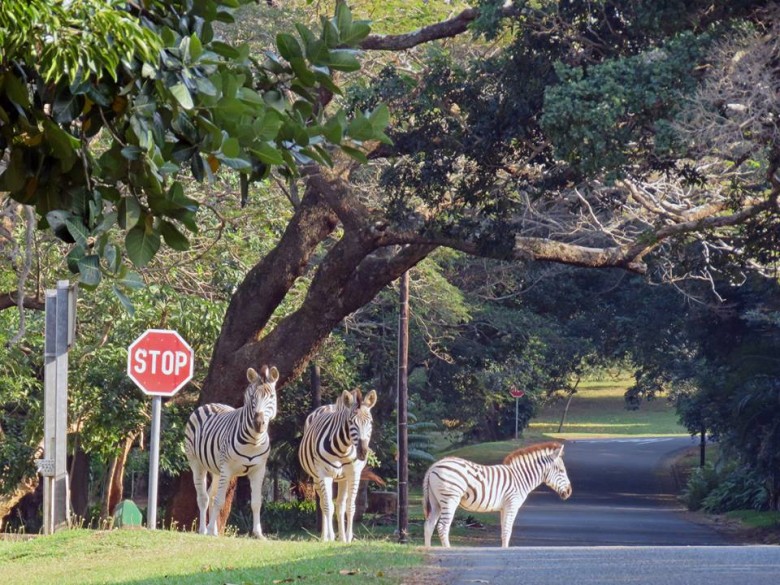 Courtesy of Mtunzini Conservancy
Sleepy coastal town Mtunzini (meaning "a place in the shade" in Zulu) is a hidden gem on the North Coast. Don't mind the zebras as they go about their business, it's the crocs I would watch out for!
2. Visit gentle giants at Tembe Elephant Park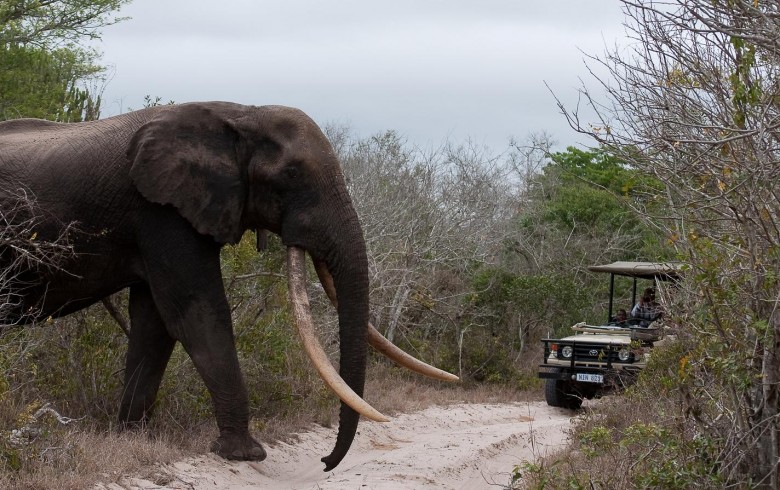 Tembe elephant courtesy of MB.cision.com
Right near the Mozambique border, in Maputaland these large tuskers roam among tiny Suni antelope. The Tembe people co-own and run the Tembe Safari Lodge. You can check out a live cam of the waterhole in the reserve here.
3. Get away from it all at Rocktail Beach Camp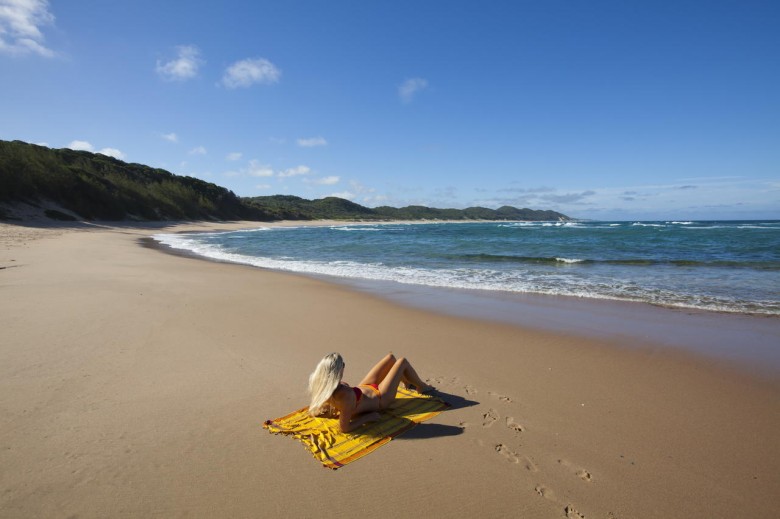 Rocktail Beach camp courtesy of Wetu.com
Rocktail Beach, situated in a remote coastal forest area of the Isimangaliso Wetland Park, combines luxury and rusticity for a glorious beach/bush break where you really feel like you've escaped life's stresses. There are 17 units, each with an open-air feel inside shower. The Honeymoon suite has uninterrupted views of the welcoming Indian Ocean. For rates and availability call +27 ­11 ­807 ­1800 or +27 ­21 ­702 ­7500.
4. Aquatic tigers in Jozini Dam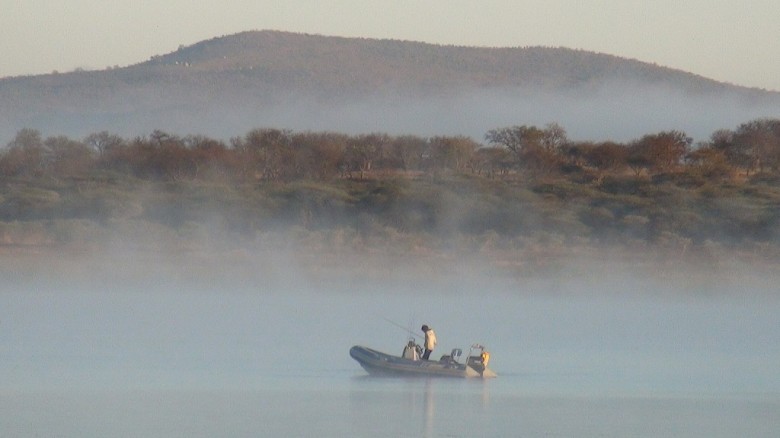 Jozini dam courtesy of www.globalwheeling.org
Officially known as Pongolapoort Dam, prior to the dam's construction this was Africa's first formally recognized conservation area. In the reserves around the dam you'll find elephant, leopard, nile crocodiles on the banks, pink and white backed pelicans, rhinos, buffalo, hippos, waterbuck as well as many others. A healthy tiger fish population makes this a prime fishing destination. For reservations at the camping site call Jenny on 082 857 3363 / 079 373 5461.
5. Take a Horse Ride through the old battle fields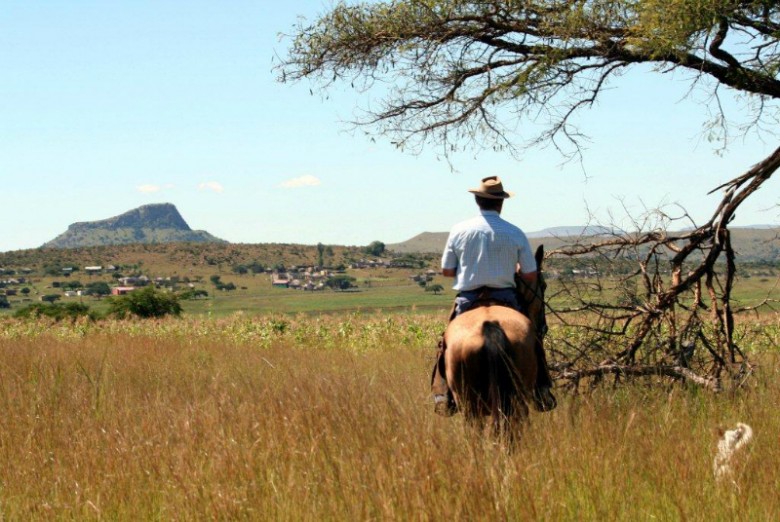 Courtesy of Rorke's Drift Hotel
Ride in the ghostly paths of the Zulu and British soldiers on the battlefields. Book through Rorke's Drift Hotel, to organise email here.
6. Go on a photographic safari at Zimanga Private Nature Reserve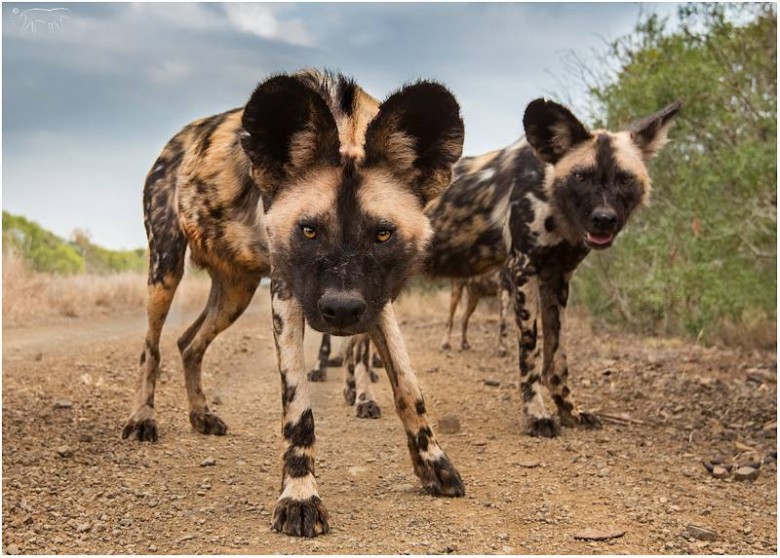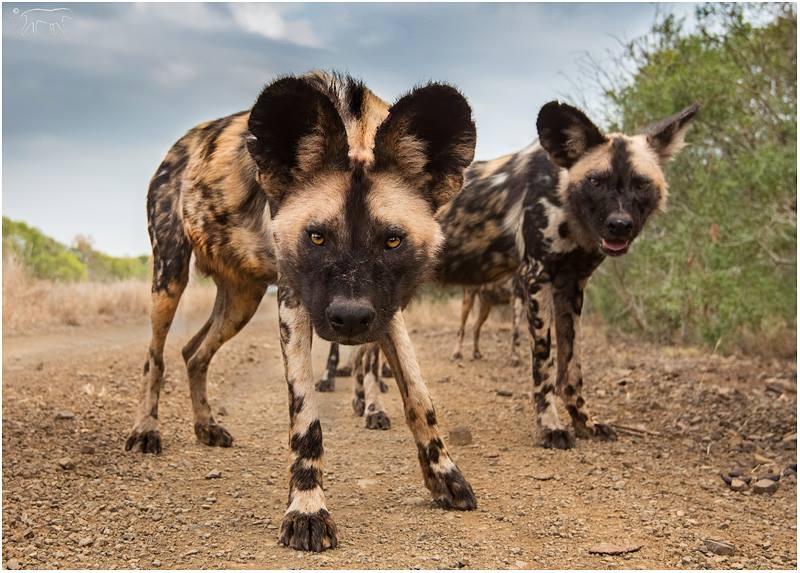 Courtesy of Zimanga Private Nature Reserve
Combine your passion for excellent photography with your love of wildlife and visit Zimanga Private Nature Reserve. Zimanga is based on the Zulu word for something unbelievable, and this is the first reserve in Africa to specialise in wildlife photography. The hides have been designed with the guidance of a BBC Wildlife Photographer of the Year Winner and are unobtrusive ensure that the animals remain undisturbed by the photographers. A three hour hide-session costs R1200. Find out more here.
Also read:
7. Go Diving in Sodwana Bay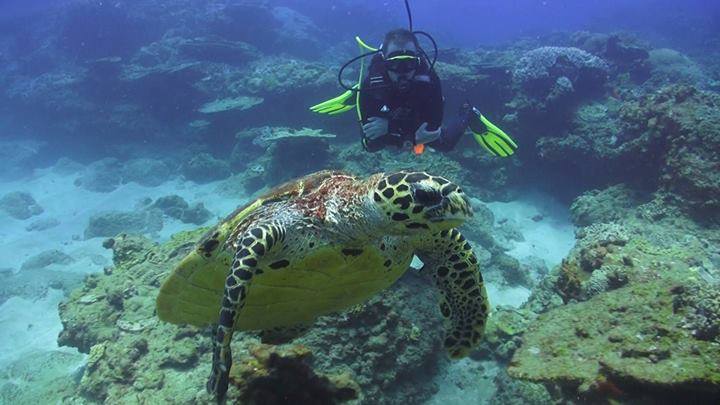 Courtesy of Bart Videography with Snerh Zee Mlambo
Sodwana bay offers some of the best diving in the world with outstanding marine life and beautiful coral. Dive sites range from 20 to 40 metres, so if you're an experienced diver you can go seeking out the hammerhead sharks. Water temperature varies from 28 degrees in summer to 20 in winter. Contact Sodwana Bay Lodge Scuba Centre on +27 (0)35 571 0117 for more info.
8. De-stress at rustic Mabibi beach camp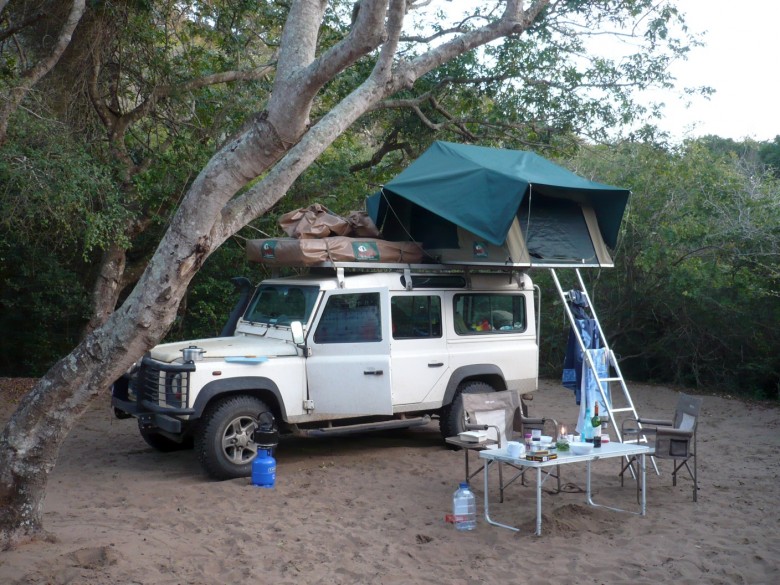 Courtesy of Mabibi Campsite
Wonderful rustic Mabibi Campsite is situated at Hulley Point on the Elephant Coast. It has 8 secluded sites with a private braai area and tap each and 3 equipped self-catering chalets. Contact Michell Jewaskiewitz on +27 (0)35 474-1504 for more info.
9. Spot Palm Nut Vultures at the Raffia Palm Monument in Mtunzini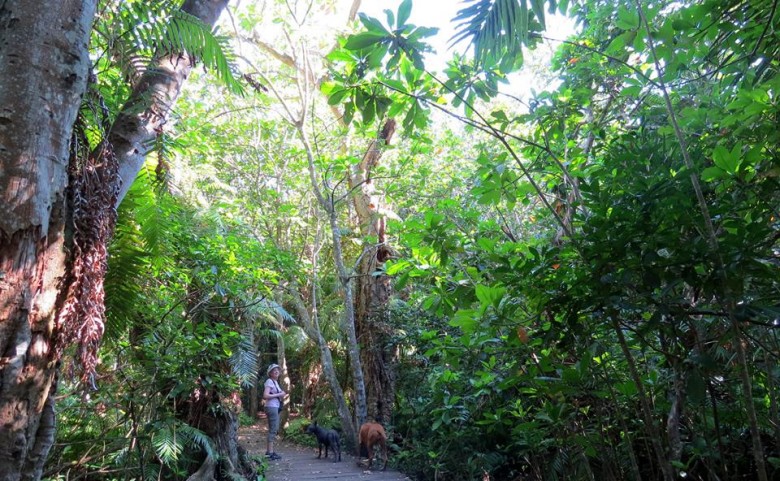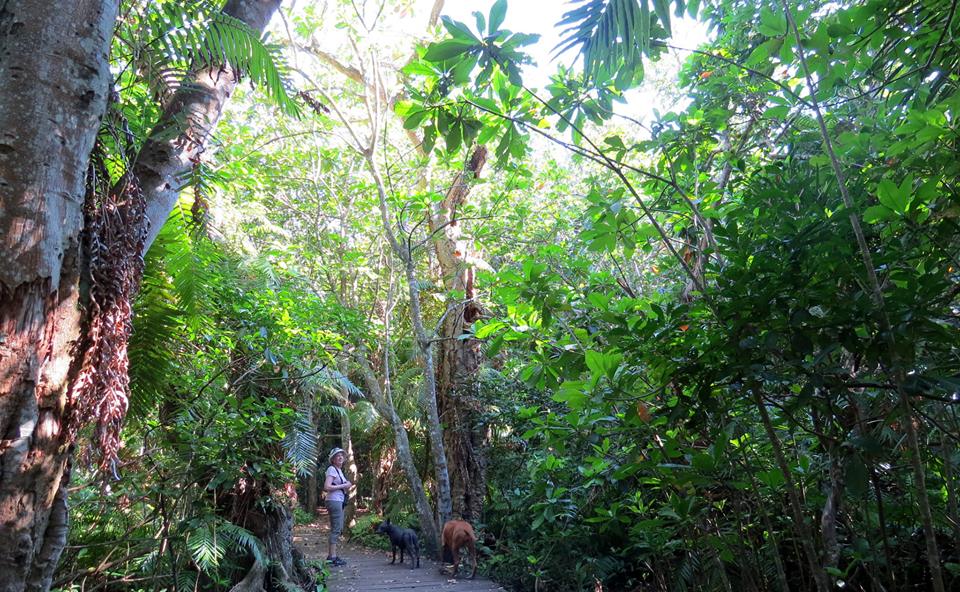 Courtesy of Mtuzini Conservancy
Declared a National Monument in 1942, the Raffia Palm grove in Mtunzini has a lovely boardwalk trail from where you can spot the distinguished palmnut vultures. The palms grow to an impressive 25 metres high with 18 metre long leaves! Valley Drive, Mtunzini.
10. Go on an affordable luxury safari at Mavela Game Lodge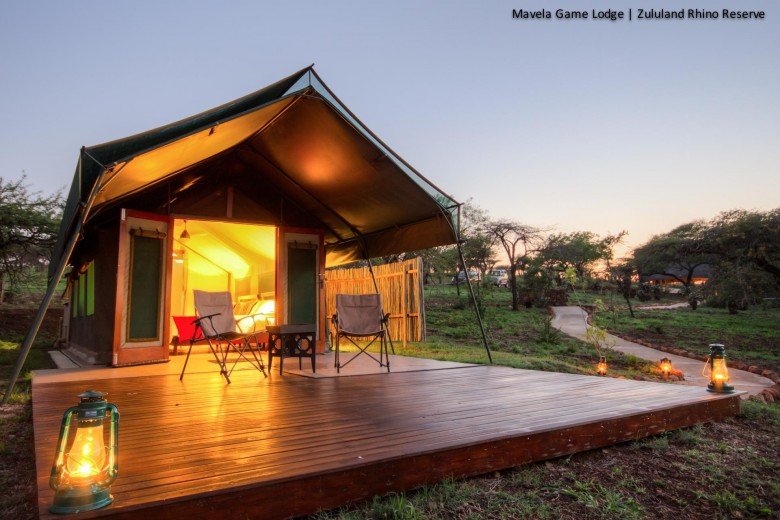 Courtesy of Mavela Game Lodge
For a first class luxury-tented camp safari experience that doesn't break the bank consider Mavela Game Lodge. They offer an all-inclusive package (with drinks food, accommodation and activities) for R2100 per person sharing per night.
It sounds like a lot but compared to other premium safari experiences this is extremely reasonable. You get an en suite tented accommodation in one of their five guest tents, 2 x daily guided game drives in an open 4×4 vehicle, daily meals, early morning coffee with rusks and fresh fruit, full English breakfast, high tea and three-course gourmet dinner as well as all day tea and coffee, local beer, wine, spirits and soft drinks and the Zululand Rhino Reserve conservation levy. Book here.
11. Visit Lake Sibaya, the largest freshwater lake in SA

Courtesy of Excusivegetaways.co.za
This pristine freshwater lake is one of the 10 jewels of the Isimangaliso Wetland Park, is 70 square kilometres and thriving with animal and bird life. Watch out for the crocs and hippos on the banks! Lake Sibaya (also known as Sibhayi) was once the mouth of a powerful river but is now naturally separated from the sea by sand dunes. Stay at any of the luxury lodges in the surrounding area or at the Mabibi Beach camp (see above). See here for accommodation options.
12. Discover more at the Fort Nongqayi Museum Village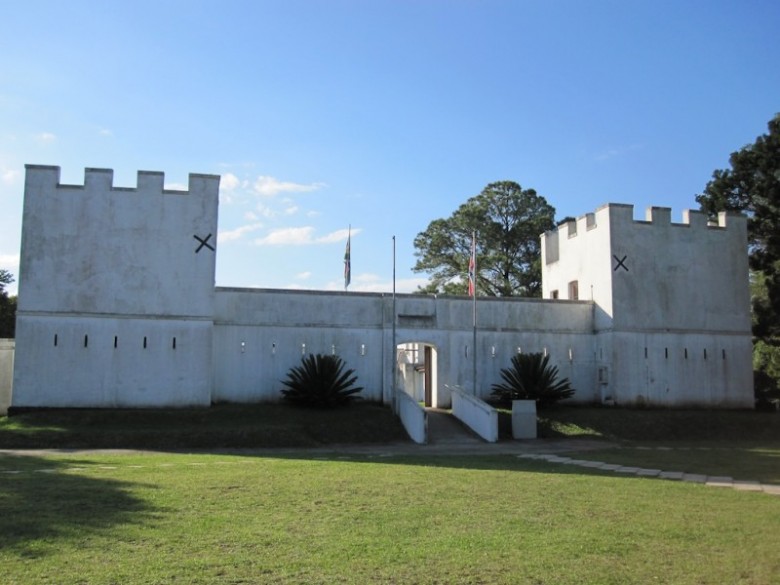 Fort Nongqayi courtesy of ModernOverlander
The Fort, built in Dlinza Forest in Eshowe in 1883 houses the Zululand Historical Museum. There is also an aboretum, the KZN papermakers, and an art gallery. At the museum you'll learn about the construction of a Zulu hut, you'll also see King Mpande's wheelchair and see other artifacts such as the brass armbands worn by Zulu kings and soldiers. For more info contact the museum at +27(0)35 474 2281. Nongqayi Street, Eshowe, 3815, Zululand, KwaZulu Natal. Open from 7.30am to 4pm from Monday to Friday, and 9am to 4pm on Saturday & Sunday.
13. Spectacular sunsets at Rhino River Lodge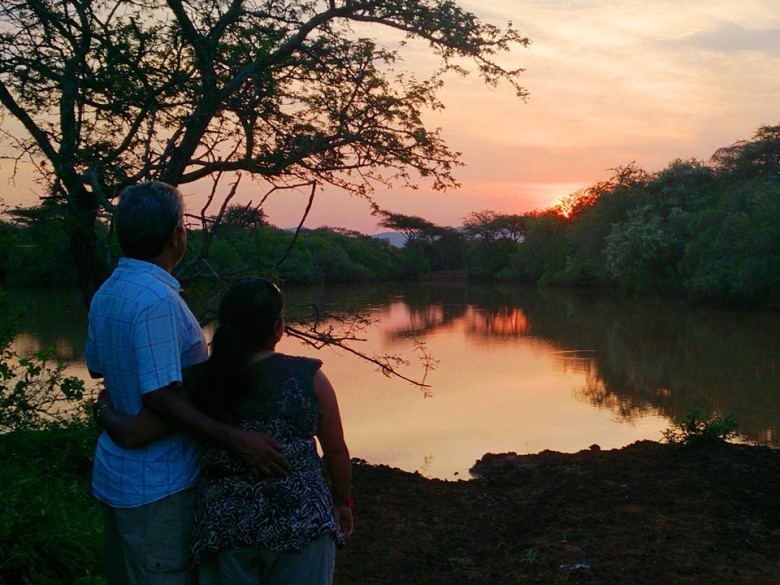 Courtesy of Rhino River Lodge
The Zululand Rhino Reserve hosts one 3 star and several 4 star lodges and runs many conservationist projects. A stay at the 4 star Rhino River lodge set along the Msunduzi river is a magical experience with candle-lit dinners under the thorn trees and spectacular sunsets and game drives. Find out more about their all-inclusive rates here.
14. Snorkeling at Lala Nek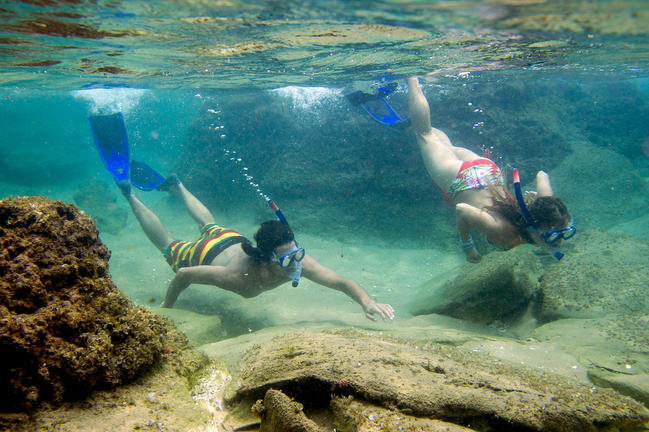 Courtesy of Wetu.com
Lala Nek is a spot in Isimangaliso Wetland Park near Black Rock and Mabibi. Find it at -27.224025°S; 32.794733°E. Only 5 vehicles a day are allowed into Lala Nek but there is no beach permit required. Stop in at Gugulesizwe Cultural Village on the way. You'll need a 4×4 to navigate the sand. Snorkeling is best at low tide.
15. Bird Watching and Bush Baby spotting at Ongoye Forest Reserve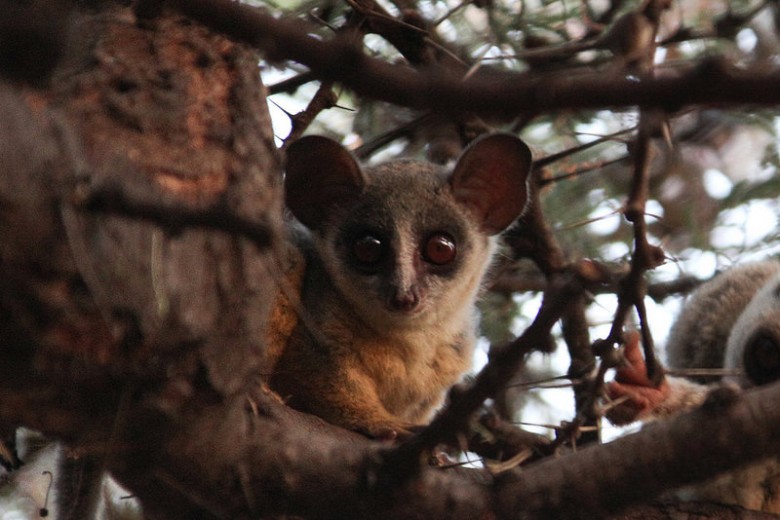 Courtesy of Herbie Pearthree on Flickr
This rare habitat of scarp forest hosts a plethora of birdlife and even some cycads. The Ongoye forest reserve is one of the oldest protected nature areas in the country and was first under the protection of the Zulu Royal household for the important medicinal plants found here. King Mpande first protected the area followed by his son, King Cetshhwayo, who prevented John Dunn from hunting in the forest. You'll need a 4×4 to access this remote reserve and you'll cross three streams to get there. There are no camping facilities so when you arrive you must contact the resident officer on duty and make a self-contained camp. Opening hours are from 6am to 6pm. You'll spot rare birds and shy bush babies during your stay, this is an incredible experience for the adventurous traveler.
16. Trace Route 66 on the Zululand Heritage Route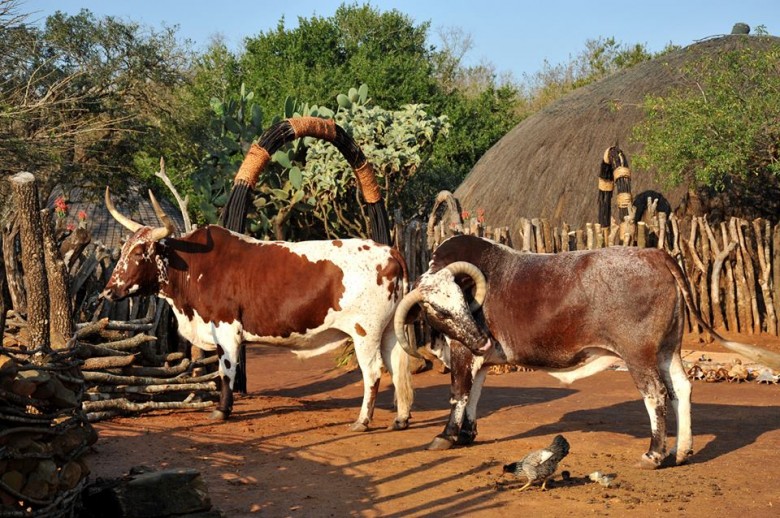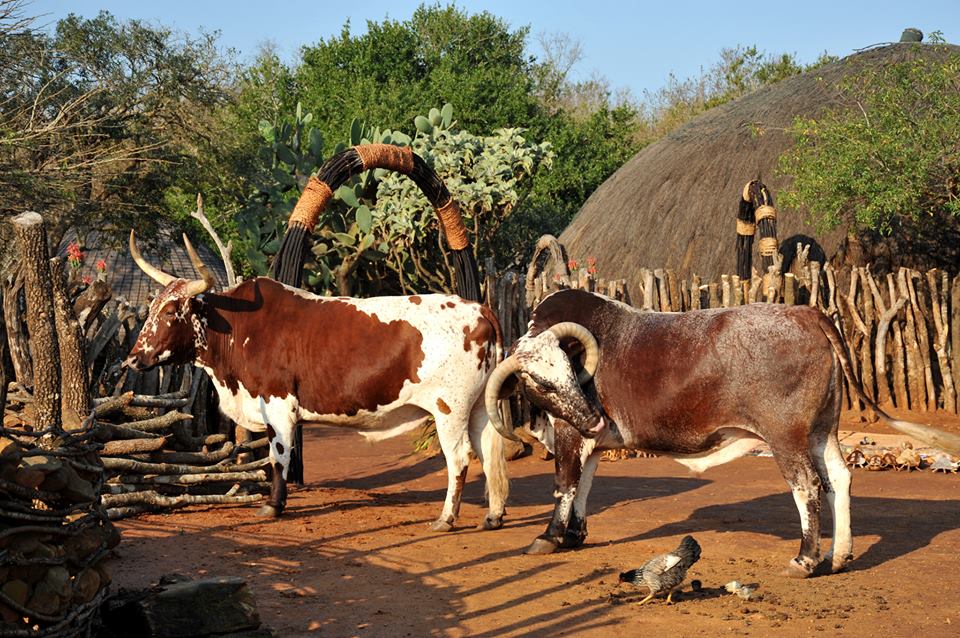 Courtesy of Shakaland on Facebook
KZN's answer to the Western Cape's Route 62, follow the R66 along one of the oldest trade routes in the country. The Shakaland Zulu Cultural Village is a popular stop on the route. Normanhurst Farm, R66, Eshowe, Zululand, KwaZulu-Natal. Call +27 (0)35 460-0912 for more info. Find out more about the Zululand Heritage Route here.
17. Turtles at Bhanga Nek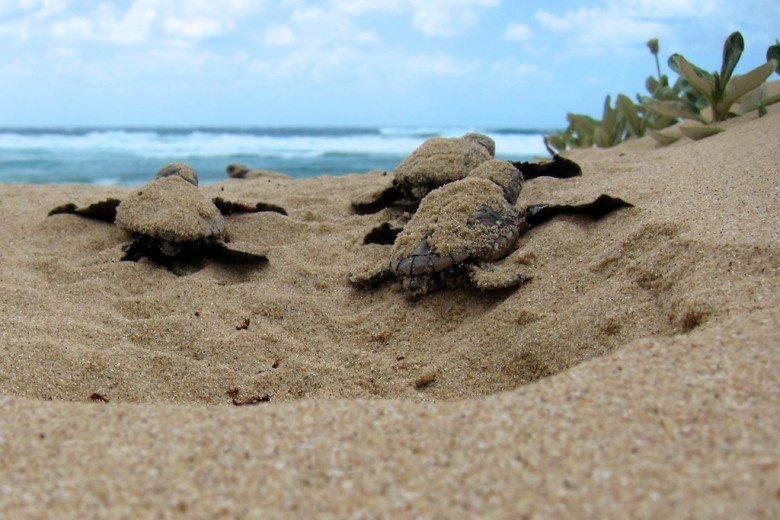 Courtesy of Jeroen Looyé on Flickr
Bhanga Nek is a protected area with the largest sea turtle population in South Africa. It's the best spot to see turtles laying their eggs in the dunes from November to March. Book a turtle tour (you need a guide to view the turtles) and be sure not to disturb the turtles or interfere with this fragile eco system. For reservations at Bhanga Nek contact Jenny on 079 373 5461 or 082 857 3363. You can organise the tours from the camp.
18. Take a dip in the Shu Shu hot springs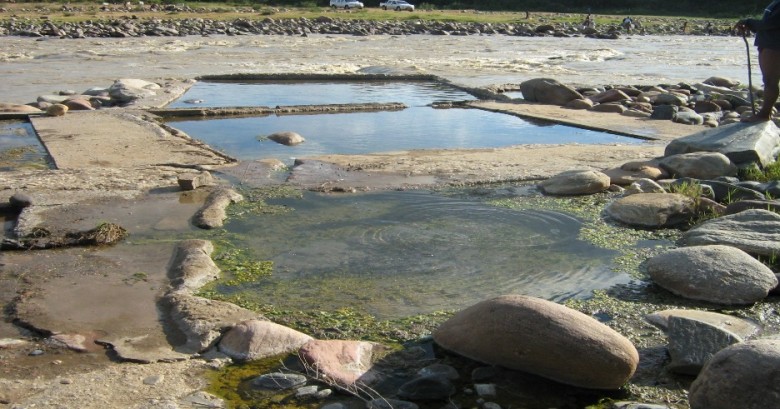 Courtesy of demo.nqolobanetech.co.za
You can find these natural hot springs in the Tugela valley near Greytown. For decades every July families make a pilgrimage from all over South Africa to the spring. Don't go in the rainy season (summer months) as the river will be too high. Perfect for the adventurous as there are no facilities nearby.
19. Kosi Forest Lodge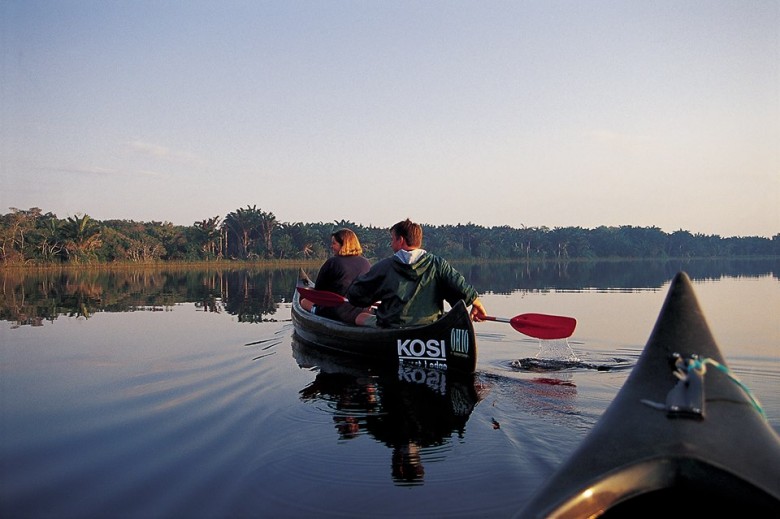 Courtesy of Kosi Forest Lodge
Escape to luxurious Kosi Forest Lodge. Do a guided canoe trip on the lakes, explore the estuary or go turtle tracking in season. About R1 645 per person per day, which includes accommodation, meals, teas & coffees, canoeing on the lake system and a guided walk in the Raffia forest as well as a sundown experience. Go here to book.
20. Visit the Shaka Memorial in KwaDakuza (Stanger)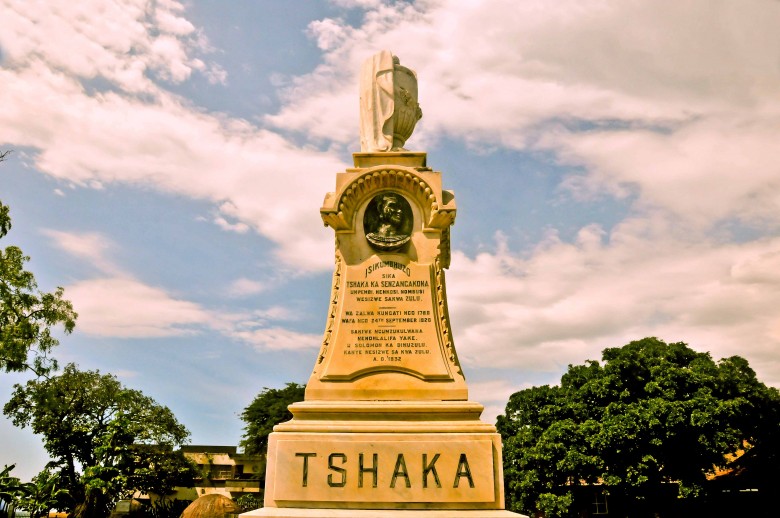 Courtesy of Shaka Memorial
Visit the Shaka memorial heritage site, erected in 1932 to honour the Zulu king as well as the memorial garden and interpretive centre. Look for the rock adjacent to the monument where it is said King Shaka was sitting at the time of his assassination in 1828. Opening times are Monday to Friday from 8.20am to 4pm, and 9am to 4pm on Saturday and Sunday.
21. Spot Fiddler Crabs in Mtunzini's Mangrove Forest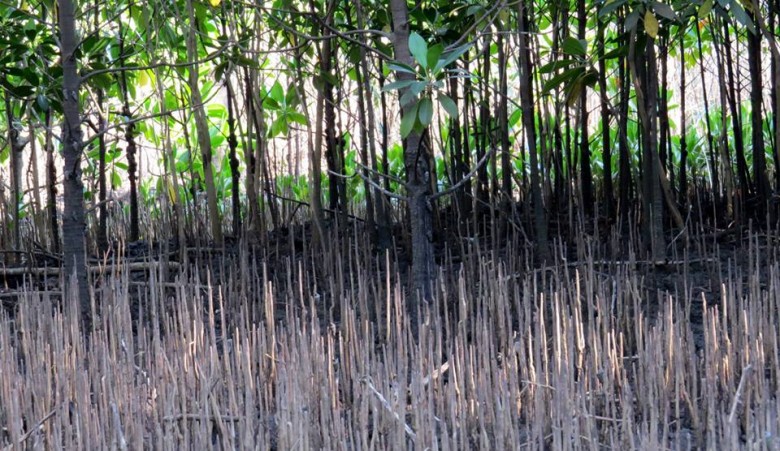 Courtesy of Mtunzini Conservancy
Take a pleasant fifteen minute walk through the best example of mangrove forest in SA. You'll start at the parking area by the lagoon and wind your way past John Dunn's Pool. The crabs dance around crazily during mating season, and you can also spot the Mangrove Kingfisher and amphibious mudskipper. Find out more here.
Beach or bush? Which are your Northern KZN favourite destinations? Let us know in the comments below.