[Update: April 2020]
If there's one thing about travel, it's that we absolutely love to share our experiences with our friends and family. Even better, your phone is one of your best travel companions to capture, edit, and play around with your memories. We constructed a list of the best photo editing apps to step up your travel photography game!
1. Snapseed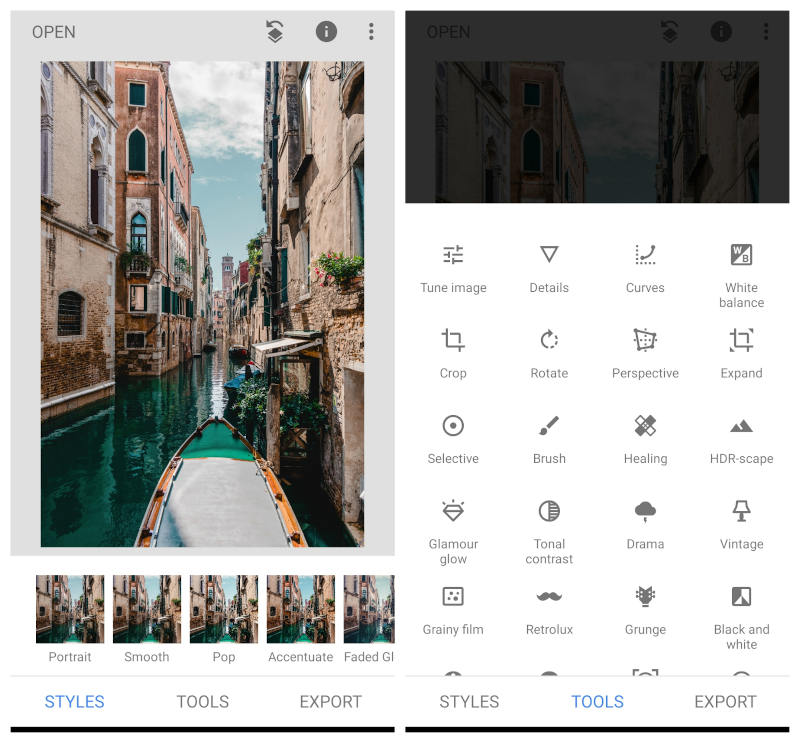 Available on: IOS / Android
There is a reason this app is on top of our list of best photo editing apps. This handy editing app has become the go-to for photographers looking to adjust the basics of a photo like cropping, colouring, sharpness and distortions. The app can seem confusing at first but is an easy, effective and very powerful editing tool. It allows you to take full control over the editing of your photos and, except for the basic tools, Snapseed supports a wide variety of more advanced options such as double exposure, curve control and filter adjustments.
Using swipe gestures, you can manually or automatically enhance your photos in several ways, and this is also useful to adjust the dimension and rotation if your horizon is not as straight as it should be.
2. VSCO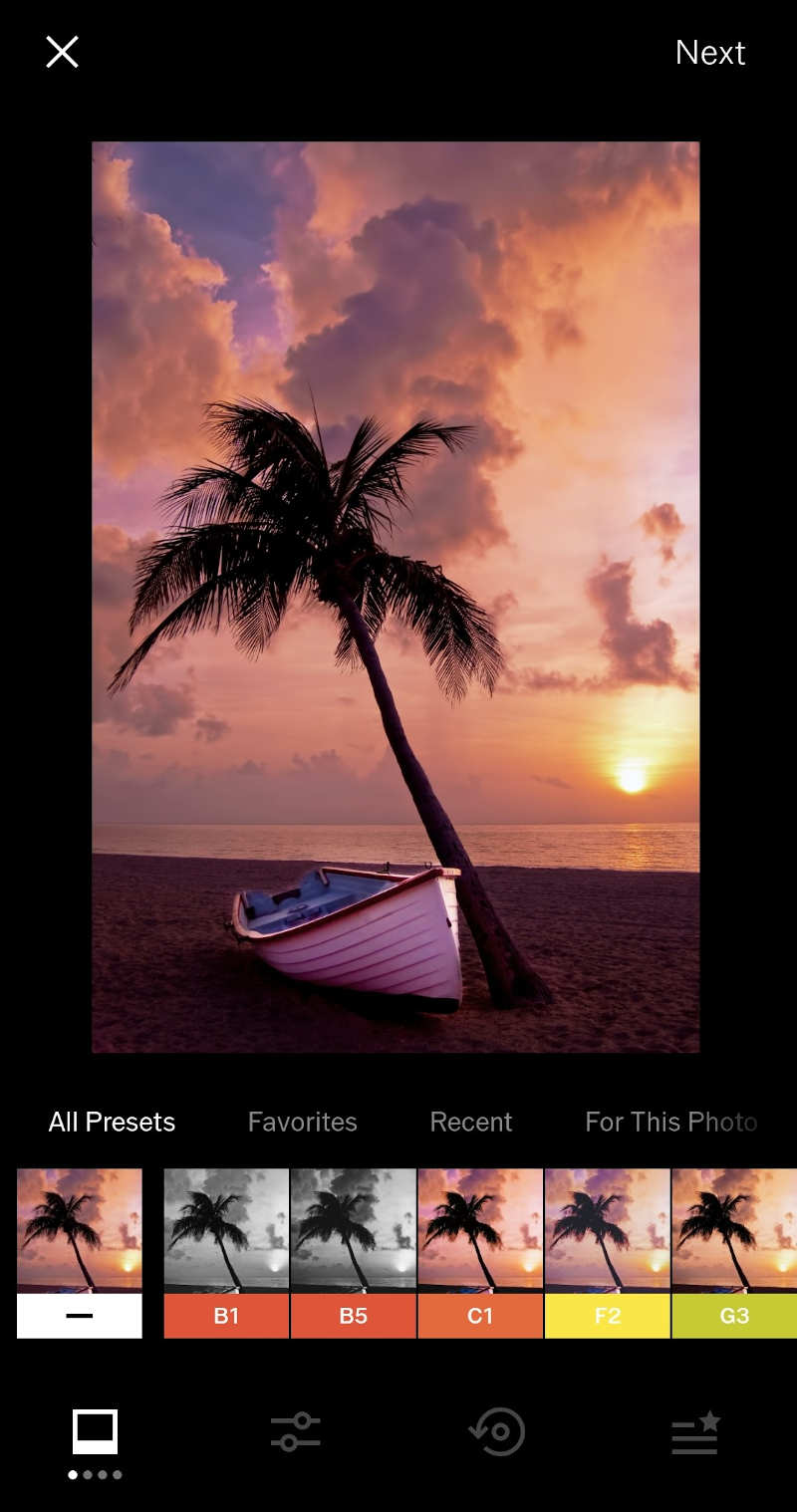 Available on: IOS / Android
This app is best known for its preset filters, a similar concept to the filters on Instagram, but much more varied and easier to manipulate. The extensive range of free and not-so-free filters for VSCO has been created to help photographers easily discern their personal style. VSCO is often used in conjunction with Snapseed to get the best end result on an image.
Not only is VSCO one of the best photo editing apps, but it is also a photo-sharing app. Similar to Instagram, enthusiasts can edit photos and post them on your  VSCO profile. This allows you to create personal albums with specific themes.
3. Canva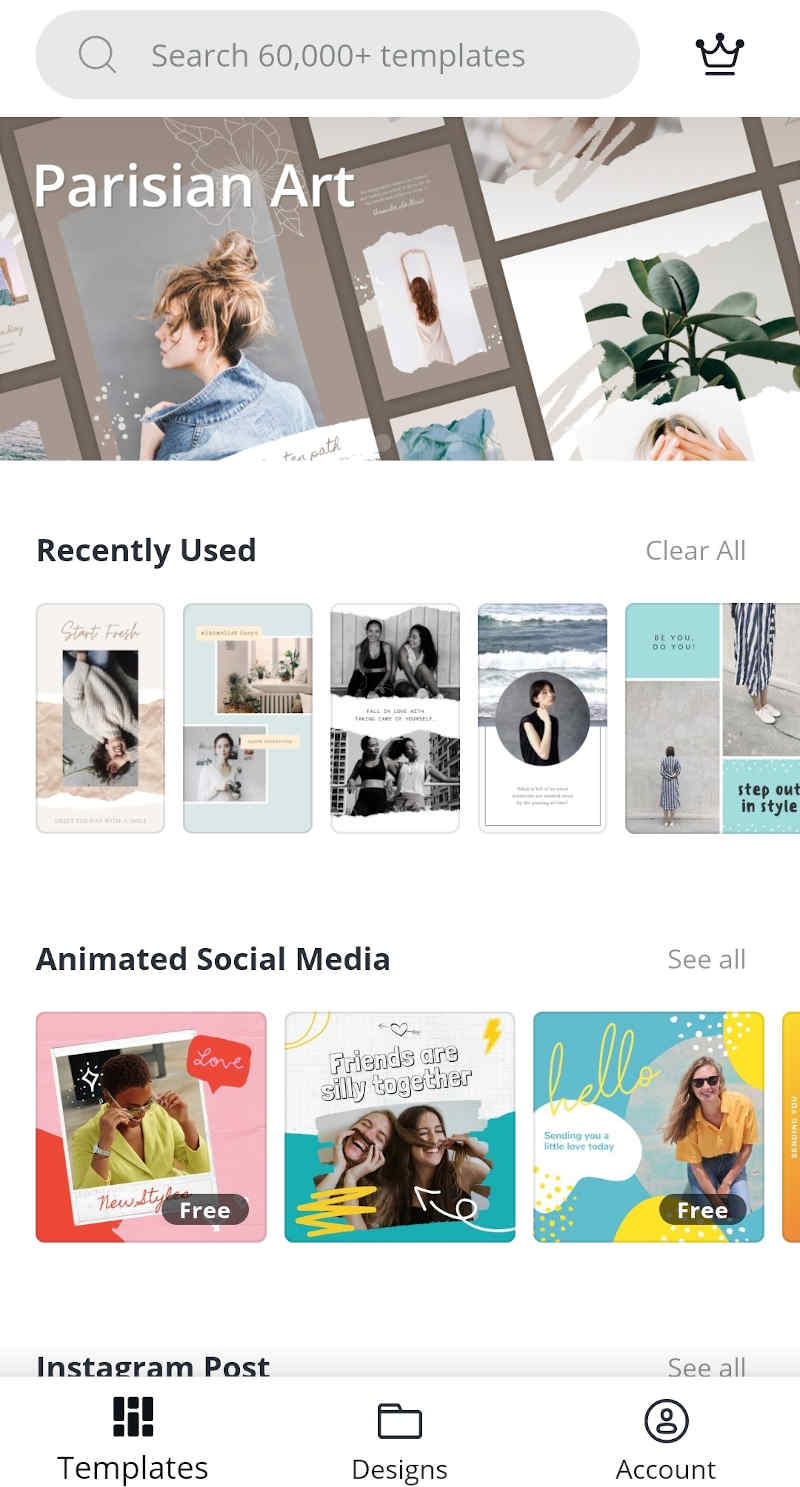 Available on: IOS / Android
This all-in-one photo editor app can help you create any type of visual images for your business, media platform or marketing campaign. There is a premium, yet affordable, paid plan to unlock for ultimate usability, but the free download is still well known as one of the best photo editing apps. Canva thrives as a graphic design tool with several templates, stock images, vectors and icons that you can use to create any visual piece when you don't want to use one of your own photos. The user-friendly interface is easily managed by swiping and finger movements. You don't have to be a design pro to get the hang of this photo editor app.
4. Magic Hour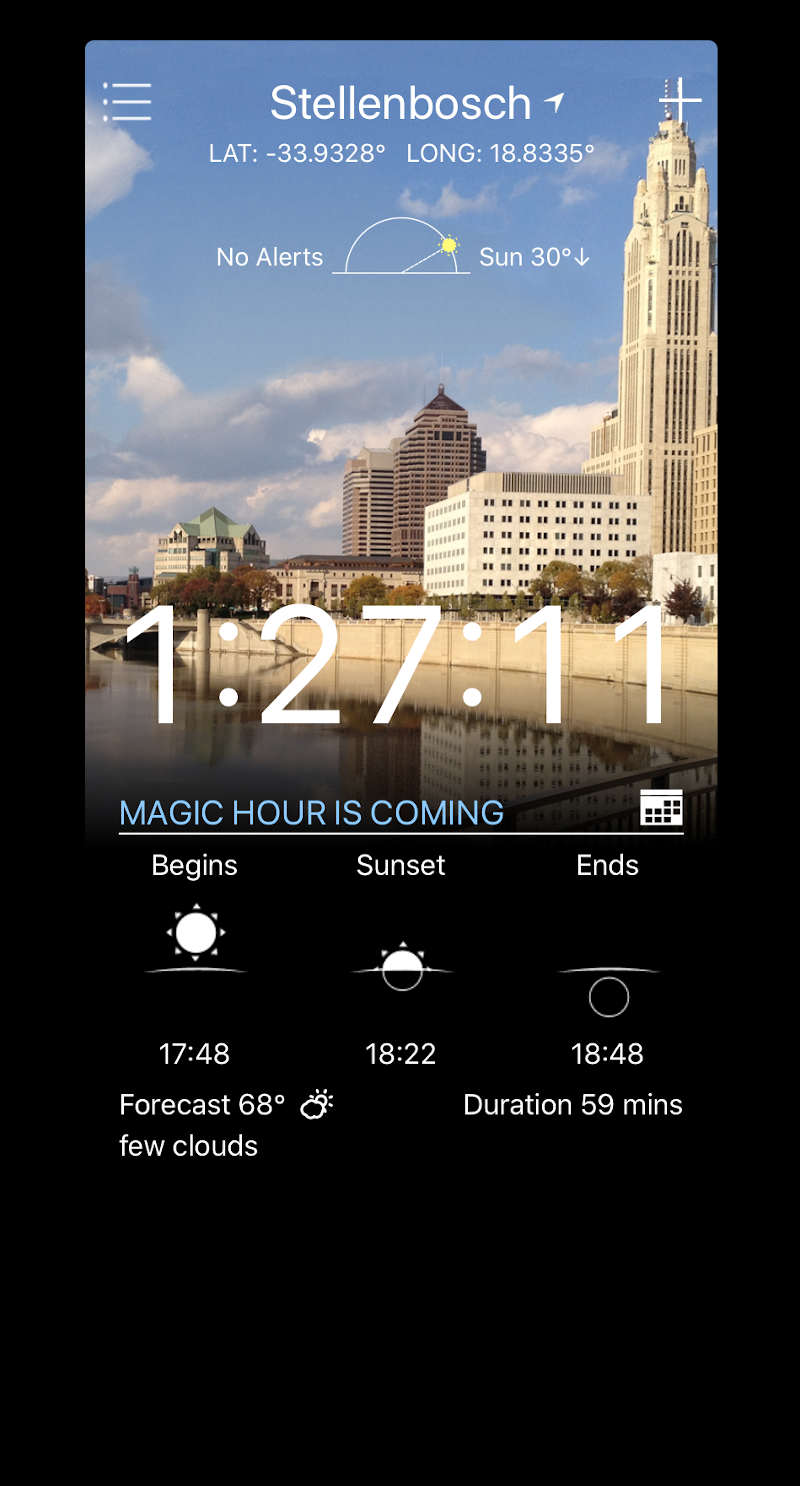 Available on: IOS
If you're into travel photography, you will know when we talk about the ultimate pursuit of mastering that perfect golden hour look. Although this "look" is mainly related to outdoor photography, since the rise of social media started, this look has become a popular scene for portraits as well.
Not really a photo editor app, but if you're into taking photos outdoors, Magic Hour saves the day (literally)! This photography app helps photographers to identify when golden hour (the best light of the day) occurs and also tells users for how long this time range will last in your specific location.
5. Ribbet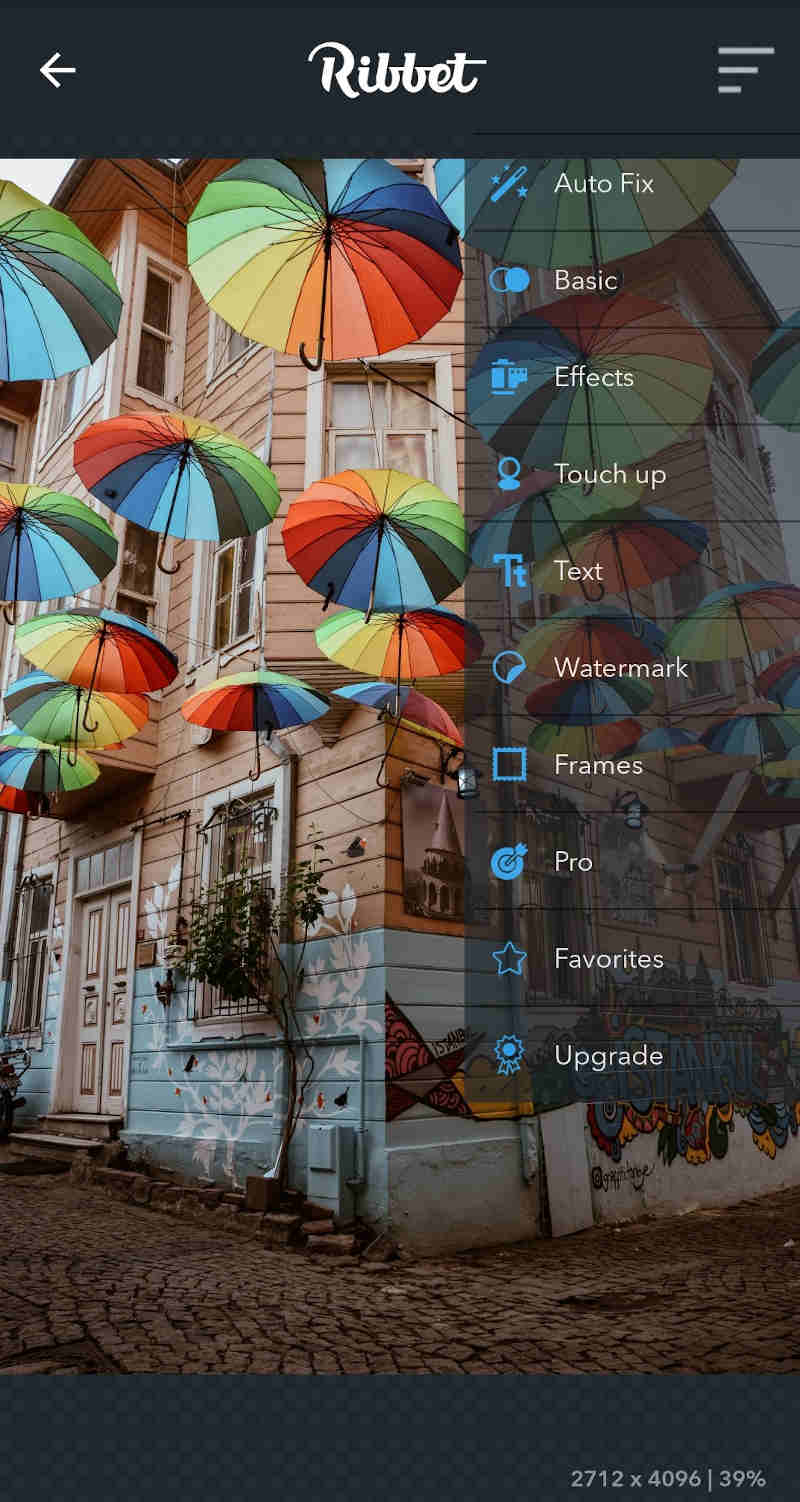 Available on: IOS/ Android
Ribbet is a lesser-known photography app, which is a pity, as this is one of the best photo editing apps recommended by experts when it comes to being the most effective and straightforward. The interface and design are similar to Snapseed (in terms of its uncomplicated swipe-navigation). However, Ribbet is labelled to be a faster and more convenient photo editor app when it comes to filters and retouching.
Filters are instantly loaded, and the retouching tool lets you make all the fundamental adjustments like whitening teeth, and partially correcting skin imperfections.
6. Adobe Photoshop Lightroom for Mobile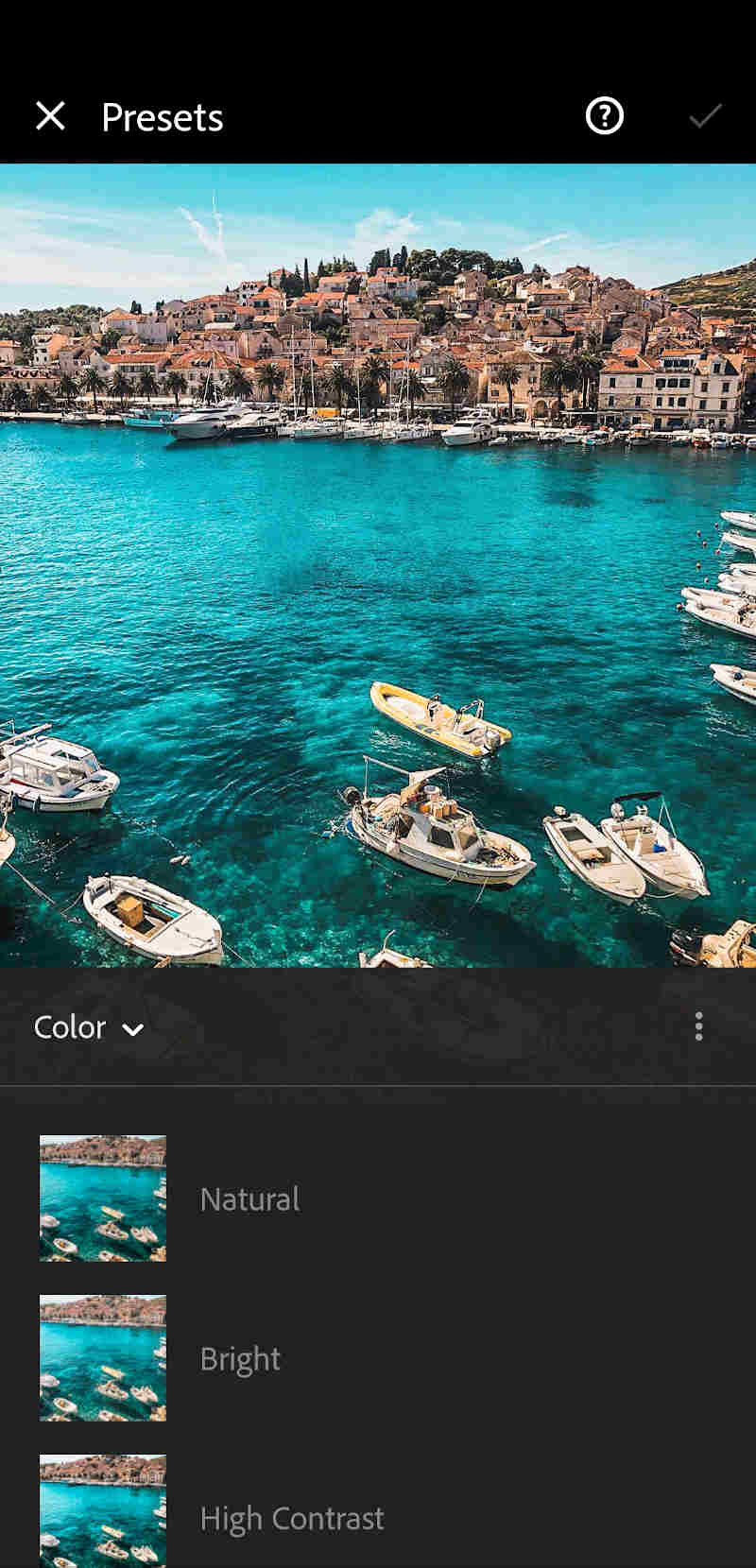 Available on: IOS / Android
A classic on the list of best photo editing apps. Adobe programs are more known for their computer versions, but we are forever grateful to the genius who invented the related mobile app. Although its features and tools are on the pro-end side, it is relatively easy to figure out, and there are many downloadable mobile presets to take your travel photography to the next level. Best of all…for free!
If you're more comfortable editing on your laptop than on your mobile phone, it's super easy to transfer the image to your phone and share it on your social media platforms. By signing in to the same cloud account on both your laptop and your phone, you can easily transfer images through the app.
7. Afterlight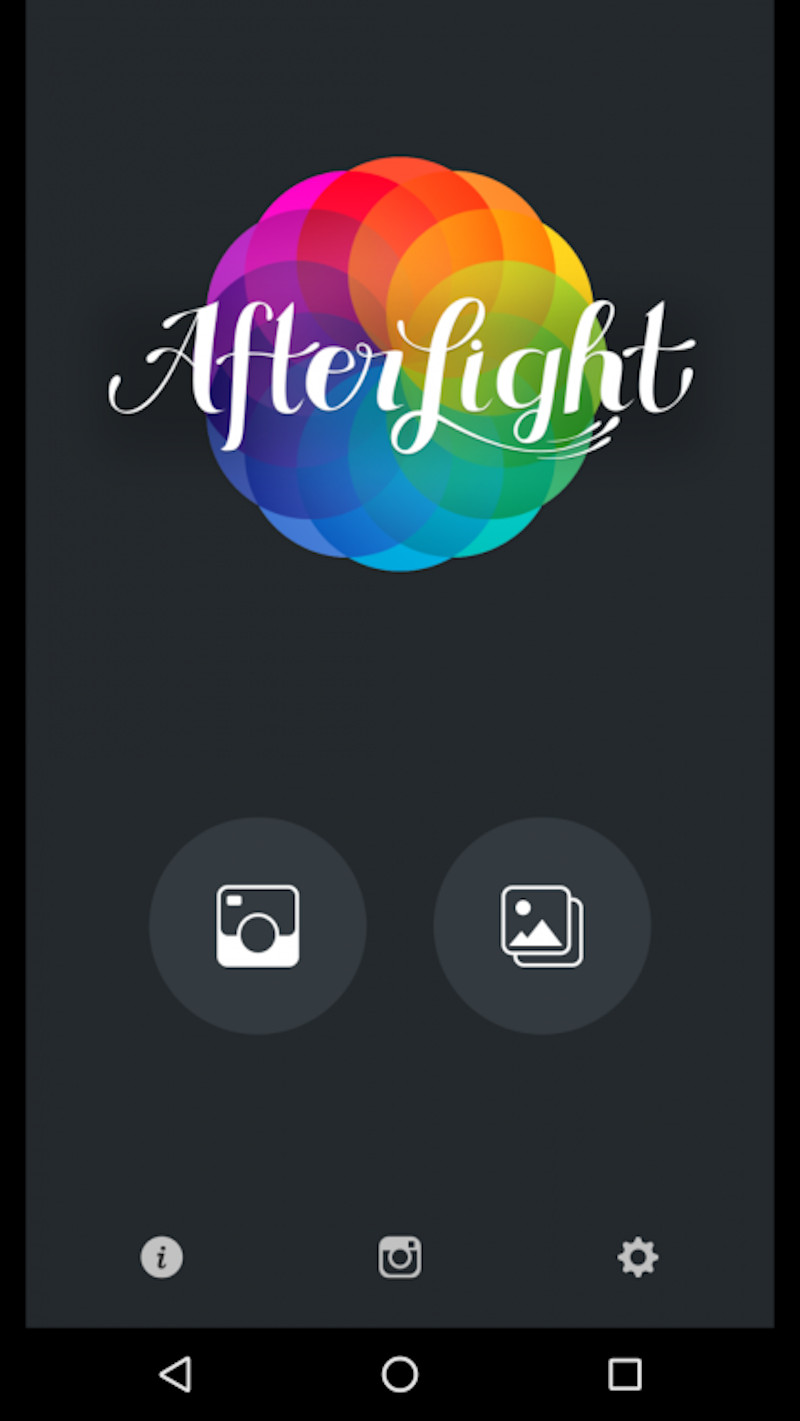 Available on: IOS / Android
This easy-to-use editing app offers quick and simple editing tools for when you're in a hurry. It also has a wide range of filters to use, but the textures in Afterlight are what make it fun to play with. The different textures can create a variety of looks on your images for a particular style you might be going for.
The variety of frames to border your images in Afterlight are also unique to this app, creating a wallpaper effect, or something perfect to share on Instagram.
8. TouchRetouch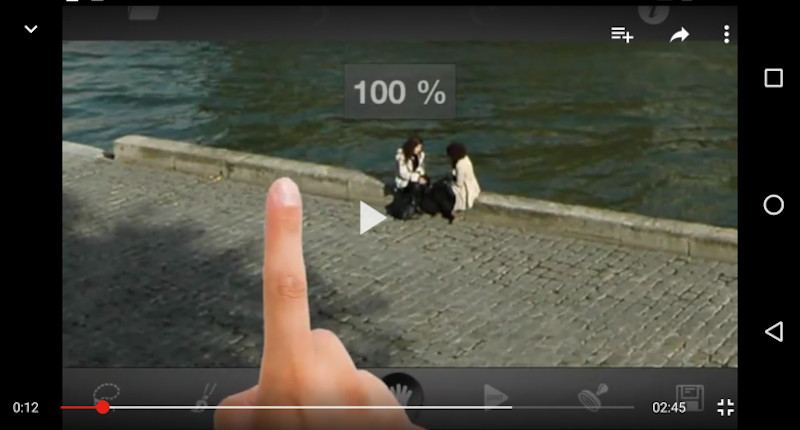 Available on: IOS / Android
If you've captured the perfect shot, but have one annoying object that's detracting from the entire scene, you can use TouchRetouch to remove it. The app just requires you to use your finger to 'colour in' the object that needs to be removed and then you hit 'go', and it's gone. It may be a bit tricky to remove objects that really requires detail, but if you're looking for a quick fix, this is one of the best editing apps you will find!
Other than removing pesky wires or misplaced props, you can also use TouchRetouch to make objects appear like they're hovering in a scene or remove the supports holding something up for a little fun.
9. PIXLR
Available on: IOS / Android
PIXLR is initially known as an online editing tool for computers but recently launched the mobile app version. If you're looking into more detailed editing, PIXLR may not be ideal. This is one of the photography apps that focuses on users with limited editing skills, but who also want to be part of the creative sphere.
That being said, if you're looking for an easy, simple all-in-one-app with the essential editing tools, PIXLR is your friend. The start screen greets you with an option to take your own photo, upload a photo, make a collage or use built-in templates, how easier can it get?
10. Moldiv
Available on: IOS / Android
Similar to Canva, Moldiv is an excellent option for creating collages and therefore made our list of the best photo editing apps. It takes a few simple steps to create your masterpiece. Your creativity is spoiled for choice when it comes to effects, templates and vectors. Moreover, the app's built-in system also gives users the option only to select their photos, where the system chooses the position, size and colours depending on the overall tone and saturation of the added images.
One tool that particularly shines above all is the scissors. This tool makes it possible to modify the boundaries of the internal images of the collage. This comes in handy if you don't want to add an entire photo to the collage and lets you cut out the specific part you want.
---
Do you have a favourite photo editor app to level up your travel photography? Share in the comment section any tips and tricks for the newbies out there.
Also read: 
Seven breathtaking heritage sights in Africa
Bring culture to your kitchen with the best dishes from around the world
Disclaimer!
All information on this blog page was correct at the time of publishing and may change at any time without prior notice. Travelstart will not be held liable for loss or inconvenience resulting from the use of out-dated or incorrectly noted information.