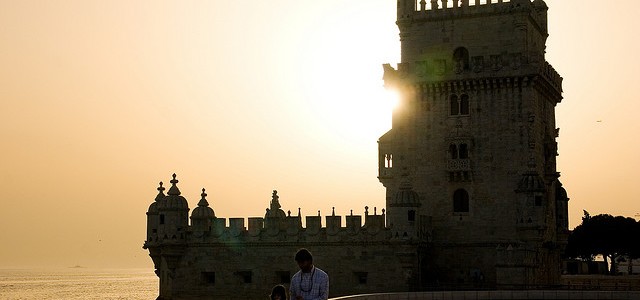 So you're plotting a trip to the land of sun, sea, delicious local wines and seafood? Here's what you'll need to know, as a South African about applying for a Schengen visa for Portugal.
Where to apply:
Portugal now use VFS to handle their visa applications, click here for their official website, except for applicants in Cape Town and Pretoria. Each applicant must apply in person, even for tourism or business visit visas.
Cape Town:
Apply in person at: Standard Bank Centre, 10th floor, Suite 1005, Main Tower, Hertoch Boulevard, 8000 Cape Town
Call: (021) 418 0080
Email: mail@cgctw.dgaccp.pt
Durban:
Apply in person at the VFS offices at Silver Oaks Office Park, Suite 3 Silver Oaks, 36 Silverton Road, Musgrave, Durban.
Call:  (011) 622 0645/6/7/8/9
See VFS Website for full details.
Joburg:
Apply in person at:
1st Floor, Portuguese House, 11 Ernst Oppenheimer Avenue, Bruma
Call:  (011) 622 0645/6/7/8/9
See VFS Website for full details.
Pretoria:
Apply in person at:
Groenkloof Forum Office Park, Suite 03 (Ground Floor), 57 George Storrar Drive, Groenkloof, 0181
Call: (012) 346 4285
When to apply:
No more than 3 months prior to departure of your trip, no less than 5 full working days, longer is highly recommended.
Visa Requirements:
Requirements for the Portugese Visa are the same as with any other Schengen visa, you will need:
South African Passport, valid for 6 months beyond date of return with at least 3 blank pages.
One recent passport photograph (specify to photographer that it meet the Schengen Visa Requirements)
Completed original application form
Proof of pre-paid accommodation (hotel or backpackers) – if you're staying with friends or family there, an original letter of invitation from a resident stamped by police or relevant local authority and certified copy of passport or Portuguese ID required. A proof of residence may also be requested.
Proof of sufficient funds (usually in the region of €40-€50 per person per day if accommodation is pre-paid), this should be evidenced by proof of foreign exchange purchase or credit card statement in your name showing suitable limit.
Travel insurance covering a minimum of €30,000 which covers medical treatment, repatriation and 3rd party liability
Fee for visa in Rands, cash on date of application – enquire with consulate on date of  application as to current rate.
Cost of Visa:
Single/Multiple Entry: €60 (payable in Rands, cash based on rate on date of application)
Portuguese Application form:
Must be original, hand-completed form, click here to download and print the English version for South Africans.
Cheap Flights to Portugal:
If you're looking for the cheapest flights from South Africa to Portugal, visit www.travelstart.co.za where you can compare all available airlines and book the option which suits you best! We list all major airlines and low cost carriers in South Africa as well as hotels and car hire to allow you to book the best deals around on our site.
NB: While we try to keep this information up to date, it may change at any moment and we always recommend using the official visa agency or dealing with the consulate directly to double-check and apply for the visa to ensure you have the most accurate and up-to-date information. We cannot take any responsibility for any inaccuracies or changes in information above.
image from soyignatius on Flickr