[Updated August 2018]
So, you're plotting a trip to the land of sun, sea, delicious local wines and seafood? Here's what you'll need to know, as a South African, about applying for a Schengen visa for Portugal. Follow this step-by-step guide on how to apply for a Portugal visa (Schengen visa). We've included everything you need to know to help eliminate the stress of applying for your tourist (short-stay) visa.
South African passport holders do require a short-stay visa for Portugal, but luckily the process can be relatively painless with this informative guide! You will need to submit your application through VFS Global, located in Johannesburg, Pretoria, Cape Town and Durban. Always apply for your short-stay Portugal visa at least 90 days before you travel to allow for ample processing time (and to spare yourself some stress!)
Please note this process is available to South African passport holders.
Types of Visas:
Tourist visa – Ideal for people who wish to visit Portugal for pleasure, visit family, attend a summer school or a work seminar.
Business visa – For people who intend to visit Portugal for business.
The Validity of a Portugal Visa
The short-stay visa (tourist and business) is valid for stays no longer than 90 days within a six-month period. These visas allow for either one, two or multiple entries.
How Long Does it Take to Get a Portugal Visa?
The processing of a Portugal visa can take approximately 15 days. It depends on several factors and it is best to make sure to hand in all required documents to allow for a problem-free process.
How to Book an Appointment?
All Portugal visa application appointments must be scheduled on the VFS Global website. Register online and the earliest available date will be shown.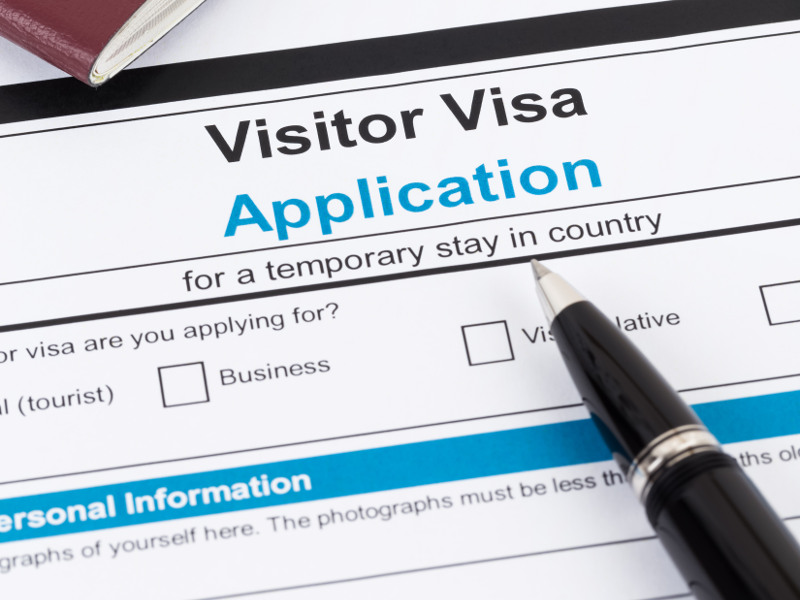 When to Apply:
No more than three months prior to departure of your trip, no less than five full working days, longer is highly recommended. The Consulate General recommends that all applicants apply well in advance in case of unforeseen processing delays.
Cost of Visa:
The cost of a Portugal visa is listed below:
| | |
| --- | --- |
| Visa Category | Visa Fee in ZAR |
| Schengen Visas (C Visa – Short-Stay) | R942 |
| Schengen Visas (Children between 6-12) | R550 |
Note: The visa fee is according to the current exchange rate. It is subject to change. The fee is non-refundable.
Take note of the VFS South Africa service charge of R440 which is applicable per application in addition to the visa fee.
The only accepted methods of payment are credit/debit card (only at the Visa Application Centre) and cash deposit at Nedbank (the deposit slip will be your evidence of payment when submitting your application at the Visa Application Centre).
VFS Bank Account Details:
Branch Name: Corporate Client Services
Account Name: VFS VISA PROCESSING SA – PORTUGAL
Account No: 1037647270
Use your Passport Number as Reference.
Courier Services
In the event that you'd like to have your processed documents couriered back to you, you can arrange it at the time of submitting your application. All documents will be sent to you through Fedex Express courier service at a fee of R150.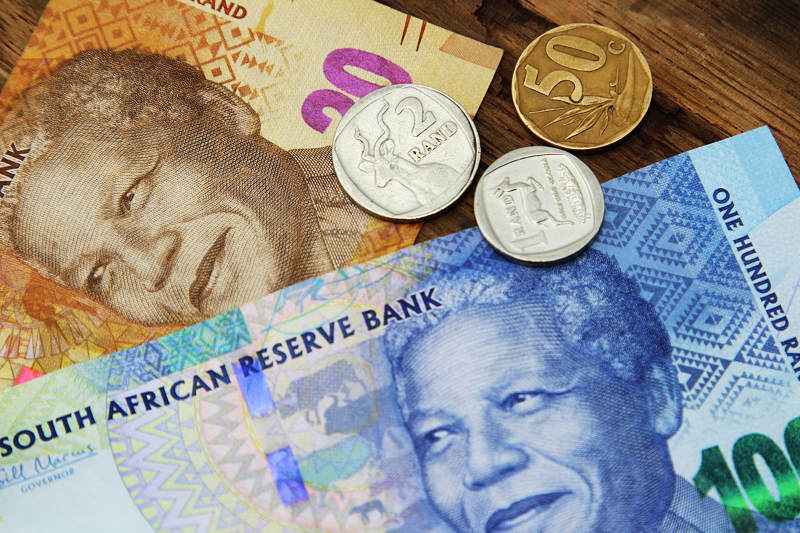 Portugal Visa Requirements:
Requirements for the Portugal Visa are the same as with any other Schengen visa, you will need:
South African passport, valid for 6 months beyond date of return with at least 3 blank pages.
One recent passport photograph (specify to the photographer that it must meet the Schengen Visa Requirements)
Completed original application form.
Proof of pre-paid accommodation (hotel or backpackers) – if you're staying with friends or family there, an original letter of invitation from a resident stamped by police or relevant local authority and certified copy of passport or Portuguese ID is required. A proof of residence may also be requested.
Proof of sufficient funds (usually in the region of €40-€50 (R620-R775) per person per day if accommodation is pre-paid), this should be evidenced by proof of foreign exchange purchase or credit card statement in your name showing suitable limit.
Travel insurance covering a minimum of €30,000 (R470,000) which covers medical treatment, repatriation and 3rd party liability.
Fee for the visa in Rands, cash on the date of application – enquire with consulate on the date of application as to current rate.
Get a free quote with VisaBox – our go-to visa experts to assist you with your tourist visa application.
Where to Apply:
All Portugal visa applications must be done at a VFS Application Centre. You must apply in person to have your biometrics recorded.
Johannesburg
Address:
VFS Application Centre

1st Floor Rivonia Village
Corner Rivonia Boulevard and Mutual Road
Sandton
2128

Contact:
012 425 3000
Opening Hours:
Monday-Friday: 08:00-16:00
You can take a taxi, bus or cab to the Visa Application Centre. If you're driving by car, you can find parking at Rivonia Village.
Cape Town
Address:
VFS Application Centre

47 Strand Street
5th Floor
Cape Town
8001

Contact:
021 824 2393
Opening Hours:
Monday-Friday: 08:00-16:00
You can take a taxi, bus, train or cab to VFS Global Centre in Cape Town. If you're driving by car, you can locate parking on the adjacent roads, including Long Street, Loop Street and Bree Street (there's also a parking lot here).
Durban
Address:
VFS Application Centre

Unit 101A 1st Floor
91-123 Cowey Road (Problem Mkhize)
Essenwood
Durban
4000

Contact:
012 425 3003
Opening Hours:
Monday-Friday: 08:00-16:00
Taxis, cabs and buses are available to transport you to the Visa Application Centre. There is a parking lot in front of the building for your car, should you be driving.
Pretoria
Address:
Portugal Application Centre

1st Floor
Cherry Lane Office Park
114 Fehrsen Street
Nieuw Muckleneuk
Brooklyn
Pretoria

Contact:
012 425 3000
Opening Hours:
Monday-Friday: 08:00-16:00
There are various methods of public transport to get you to the Visa Application Centre, including taxis, buses, and cabs. If you're driving with a car, park at the Cherry Lane Shopping Centre.
Where to Print Photos and Forms
Johannesburg
Minuteman Press
Address:
Rivonia Village Centre
Rivonia Blvd
Edenburg
Sandton
2128
Contact:
011 803 7319
Opening Hours:
Monday-Friday: 09:00-18:00
Saturday: 09:00-12:00
Cape Town
Parkade Print
Address:
18 Long Street
Cape Town City Centre
Cape Town
8000
Contact:
021 419 1802
Opening Hours:
Monday-Friday: 08:30-17:00
Saturday: 09:00-12:00
Durban
PostNet Cowey Park
Address:
Shop 6
Cowey Park
Problem Mhkize Road
Morningside
Durban
4001
Contact:
031 208 0166
Opening Hours:
Monday-Wednesday: 08:30-17:00
Saturday: 09:00-12:00
Pretoria
PostNet Brooklyn
Address:
Shop 4
Brooklyn Design Square
309 Veale Street
Brooklyn
Pretoria
0181
Contact:
012 460 1484
Opening Hours:
Monday-Friday: 08:30-17:00
Saturday: 09:00-14:00
Cheap Flights to Portugal:
If you're looking for the cheapest flights from South Africa to Portugal, visit Travelstart where you can compare all available airlines and book the option which suits you best! We list all major airlines and low-cost carriers in South Africa as well as hotels and car hire to allow you to book the best deals around on our site.
Now that you have an efficient guide to getting your Portugal visa and know where to get the cheapest flights to Portugal, you're ready to explore this wonderful country and all its beautiful gems! Sign up for our newsletter and discover the best flight specials to Portugal and other incredible destinations.
Have you applied for your Portugal visa? Share your application process with us in the comments below.
All information on this blog page was correct at the time of publishing and may change at any time without prior notice. Travelstart is not affiliated with immigration authorities or their application centres and will not be liable for loss or inconvenience arising from the use of this volatile information.
Featured image courtesy of @magnanaturae via Instagram