In the travel business we often get hung up on Europe's big cities and forget that there is some incredible natural beauty in "The Old Continent". In fact we recently wrote an article about the 10 most popular European cities for South Africans. Here are 10 alternatives to those favourites, and they're just as dreamy as the EU hotspots!
1. Forget Frankfurt & Munich's concrete, do Germany's Schwarzwald instead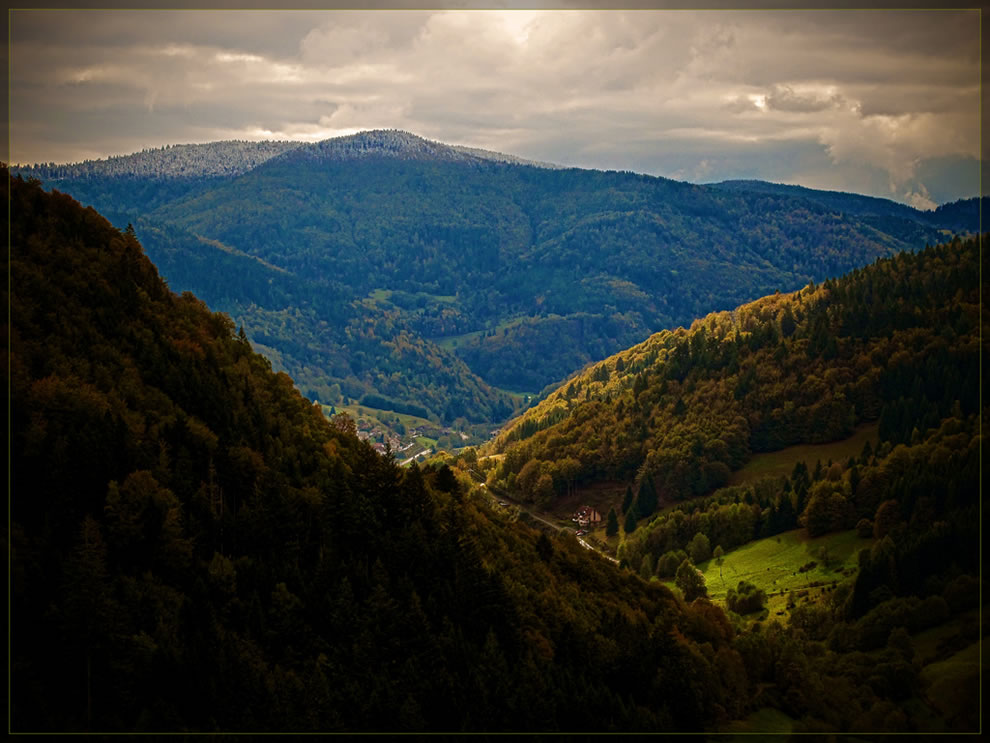 Source: MHeinzel
Germany's Schwarzwald (or Black Forest as it's known in English) makes for a fantastic alternative to the rest of the country's often clinical cities. The Schwarzwald, while certainly not devoid of civilization is a picturesque jumble of quaint villages and wild forests making for excellent hiking & biking in the summer and skiing in the winter.
Where is it? About 160km long and 60km wide, this mountainous region lies in the far south-wast corner of Germany.
How do I get there? Freiburg is the region's largest town, by train it's about 2 hours from Frankfurt, 5 hours from Munich, and 2 hours from Zurich in Switzerland.
2. Flee Florence's throngs for Siena and surrounds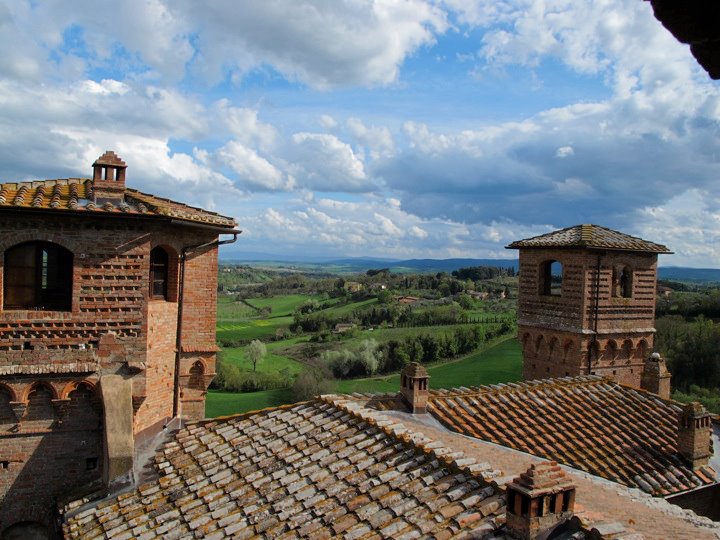 Image by Jonty Medcalf
Okay, in fairness, you should not swap Florence for anything in the world, but if you're looking for alternatives in Tuscany to explore that's not Pisa and its posing tourists, try Siena. The picture here is actually from the window of the B&B "Castello delle quattro torra", an ancient castle which you can actually stay in! Siena is really something special in that it's a small town with a big town heart, the rolling grassy hills of Tuscany start literally a couple of blocks from the historic and extremely picturesque city centre.
Where is it? It's about a 1 hour drive from Florence and a 4 hour train trip from Rome.
How do I get there? Take a bus or drive from Florence or catch a train from Rome's Tiburtina station.
3. Spain's Basque Region may beat Barcelona's beaches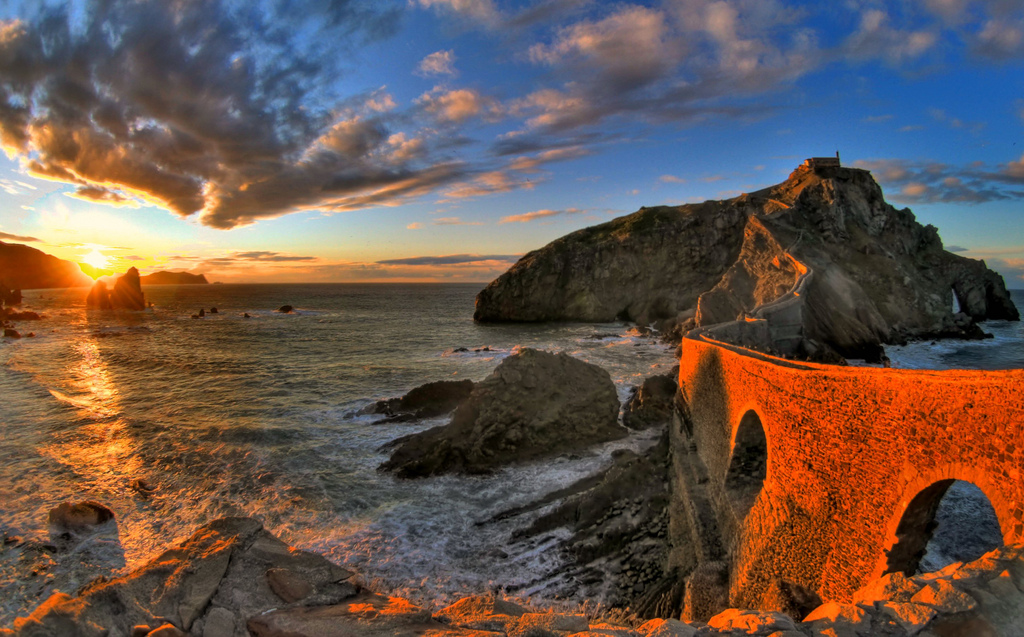 Source: Carlos Olmedillas
Again, Barcelona is a stunner of a city and everyone should visit it, but there is just so much more to Spain than the famous arty metropolises. Probably the most unusual region in Spain is the Basque country, a semi-autonomous region known for the Pamplona bull-run, its quirky Guggenheim Museum and of course its unique language which is unrelated to any other on Earth. But what cannot be ignored is the spectacular coastline with many striking features like this, tongue-twister-named place: San Juan de Gaztelugatxe, a rocky islet connected by a narrow stone bridge to the mainland.
Where is it? It's on the northern coast of Spain, stretching from the border with France for about 150km west.
How do I get there? The main airport and largest city in Basque Country is Bilbao, it's also about 4-5 hours from Madrid to Bilbao by car/train.
4. Irritated by Istanbul's crowds? Try Turkey's Lycian coast
Source: Kaan Uğurlu
Okay, so we're fully aware that this part of Turkey is not on the European side, but in fairness there isn't much on that end. Turkey has over 7000kms of coastline but none is more enchanting than the series of quiet coves and untouched peninsulas which make up the country's historic Lycian coast. Leave the hustle and bustle of 14 million strong Istanbul behind and explore this idyllic region by gulet, a traditional Turkish sailing boat.
Where is it? Lycia is the coastline at Turkey's south-western corner and runs from about Fethiye to Antalya.
How do I get there? The main airports will be Antalya on the eastern end and Dalaman on the western end. You can also catch a bus from Istanbul, but it takes around 16 hours.
5. An alternative to Amsterdam: a hundred other towns and villages
Source: Andre Skibinski
Now Amsterdam is an amazing place, but it really can be quite manic and it's often easy to forget that the Netherlands has literally hundreds of picturesque towns and villages and few are very big. Being literally as flat as a "pannenkoek" and a little over twice the size of Gauteng, the whole country is easily navigated by bike, leaving lots of options open to you within even an hour of central Amsterdam. Pictured here is Giethoorn, famous for its over 150 bridges and the fact that many of its streets are actually canals.
Where is it? While the Dutch countryside is pretty much everywhere, Giethoorn is 120km north-east of Amsterdam.
How do I get there? Giethoorn is easiest accessed by car, though much of the other towns and villages are easily accessed by the Netherlands' extensive train and bus network.
6. Part with Prague for Český Krumlov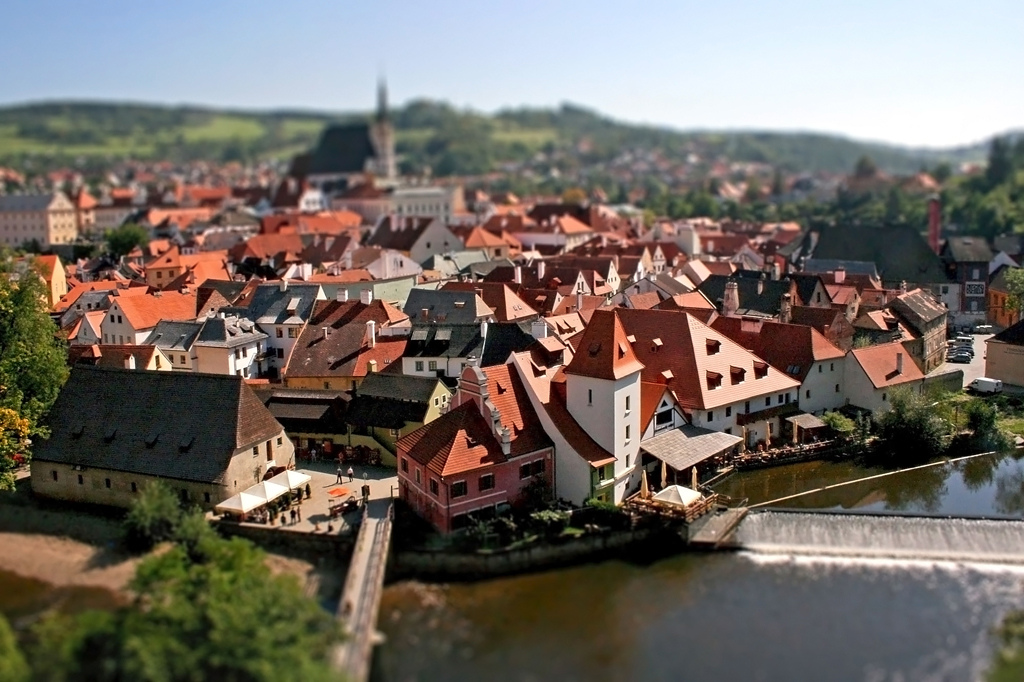 Source: Dara Pilyugina
The Czech Republic is literally littered with spectacular towns and villages set in outlandishly beautiful countryside. Český Krumlov (pronounced simply: ches-kee croom-lov) is just one of many examples of where you can ditch the throngs of tourists and head off down the less beaten path. A UNESCO World Heritage Site, the town is built in a bow in the Vlatva river and is easily recognisable by the oversized castle in the city centre.
Where is it? It's just 30 minutes from the Austrian border in the south-west of the country.
How do I get there? It's a 3 and a half hour bus ride from Prague or around 2 hours by car.
7. Vacate Venice for hiking in the Dolomites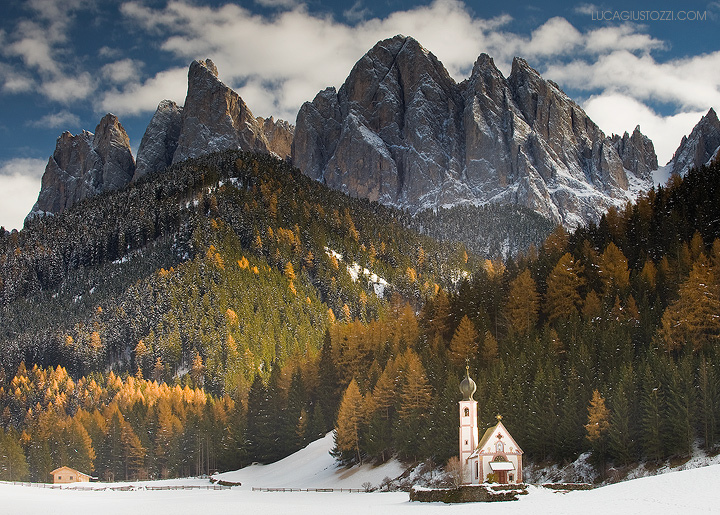 Source: Luca Giustozzi
Okay so it's really hard to say one should not do Venice, but if you're sick of the tourists, and are looking for something outdoorsy nearby, try hiking/skiing/biking/climbing in the Dolomites. They're a branch of the Alps and are an outdoor enthusiast's dream. Looking something like a cross between the Canadian Rockies and California's Yosemite National Park, this region will not disappoint.
Where is it? Just less than 200km North of Venice
How do I get there? Drive 3 hours from Venice's Marco Polo International Airport
8. Relocate from Rome to the rural Marche region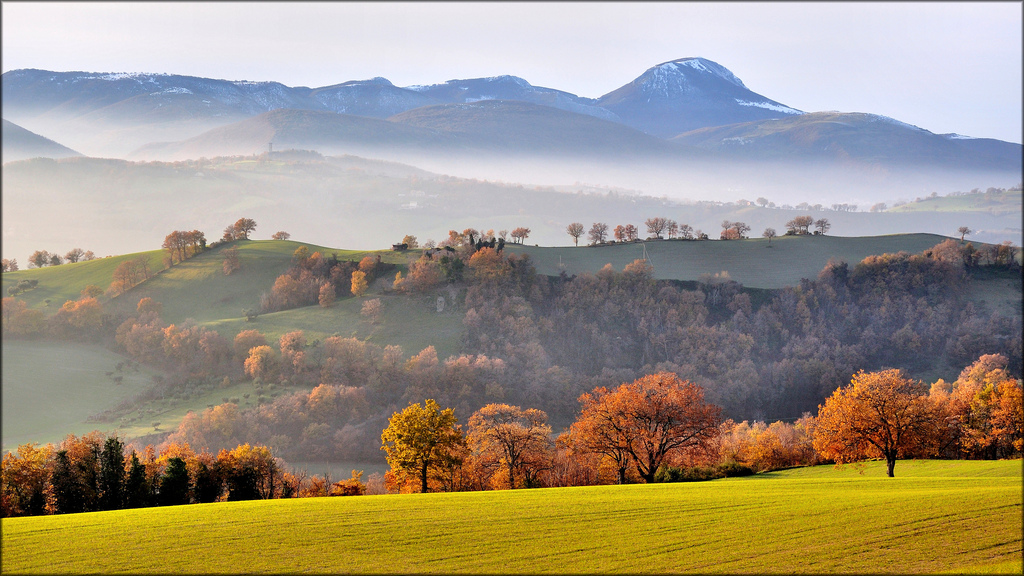 Source: Luigi Alesi
So to offset the awesomeness of Rome, I thought we had to go for somewhere rather unusual. The Marche region is relatively unknown and is often referred to as 'Tuscany without the tourists'. It's full of rolling green hills and is punctuated by ancient castles, churches and villages. Don't miss the small walled city of Urbino and the pretty beaches and white cliffs of the Conero Riviera.
Where is it? It's north-east of Rome and stretches some 200km along the coast and some 70km inland.
How do I get there? You can drive from Rome, it should take you between 2-3hours depending on where you're going. The largest airport in the Marche is Ancona airport though.
9. Send Paris packing, head for rural Provence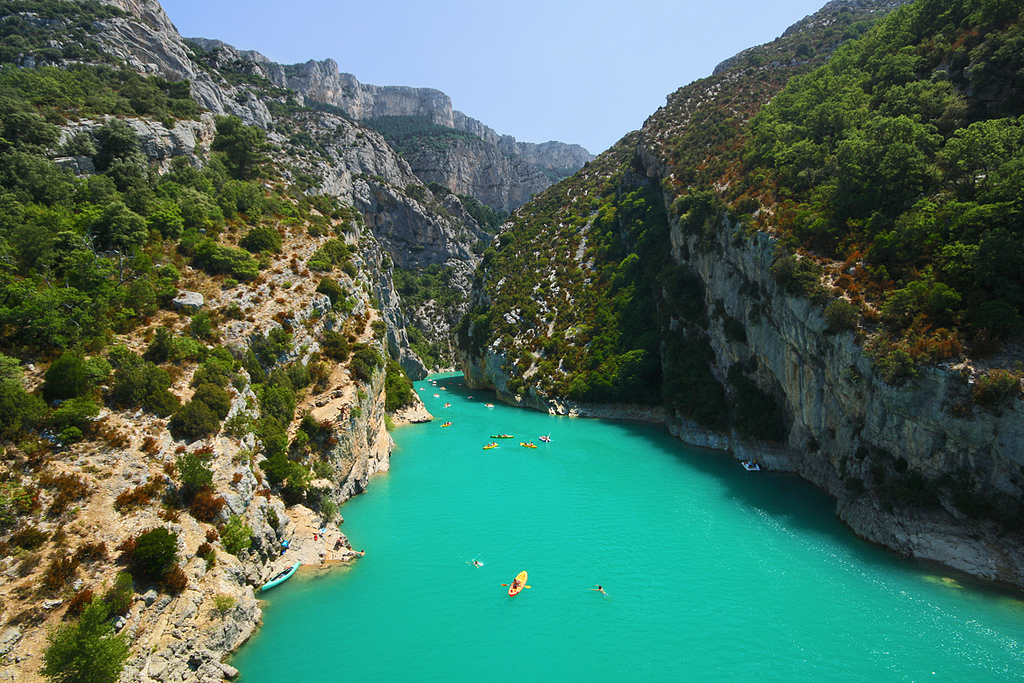 Source: Miguel Virkkunen Carvalho
This might seem like a cliché, but ditching tourist-Mecca, Paris for this region in the south of France has so much to offer even if you cut out the razzmatazz of the Cote d'Azure. Here you can explore ancient villages, wine farms and cafes and you can even canoe up the turquoise Verdon gorge, one of Europe's most spectacular natural sights.
Where is it? Provence is the region of the south of France stretching from around the Rhône River's mouth to the border with Italy and up along the Alps.
How do I get there? The biggest airports are at Nice & Marseilles. The Verdon Gorge is about 2 hours from both airports.
10. Leave London's masses, go hiking in the Lake District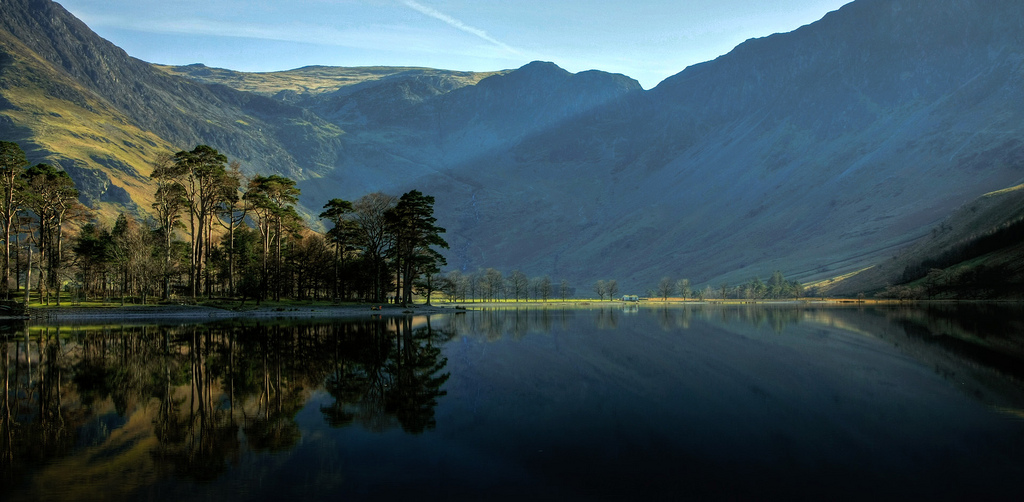 Source: Tony Simpkins
Now if you're a British travel aficionado, you may be rolling your eyes at me, but in my humble opinion, this is the best outdoorsy spot in the UK. It might be grey a lot of the time and it might be filled with bus loads of silver-haired tour groups, but where the tour buses can't go, the hikers can – and here that's plenty! Massive fells give way to deep glacial valleys with spectacular lakes and the quaintest villages you could imagine.
Where is it? It's in England's north-west, right up near the Scottish border
How do I get there? Your nearest big airport to Keswick will be Newcastle or Manchester (both about 2 hours away by car and 5 and 4 hours respectively by rail/bus). If you're coming from London, the train/bus journey will take about 5 hours out of Euston Station.