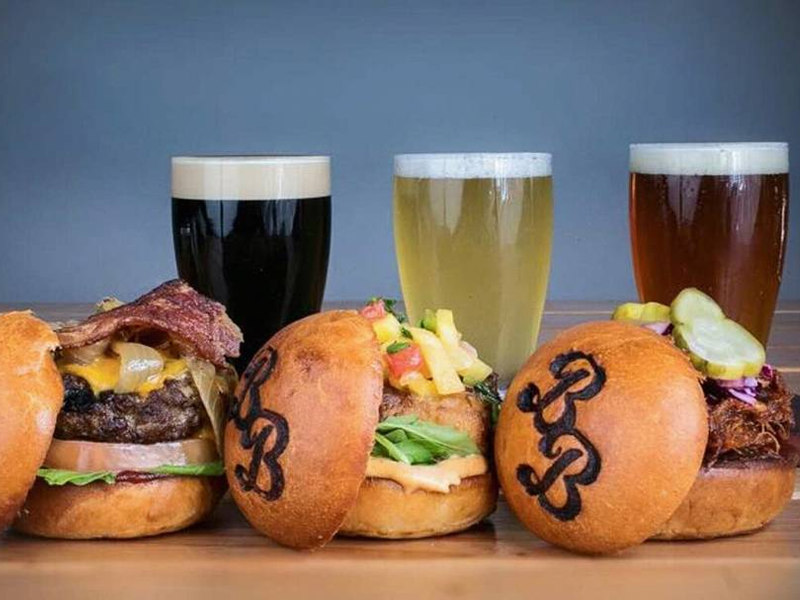 Have you ever wondered where you could get the best burgers and beers while roaming the streets of Johannesburg? Well, now you have a top 10-list at your disposal. Get ready for mouth-watering moments as you decide on which burger spot to visit first!
1. Voodoo Lily Café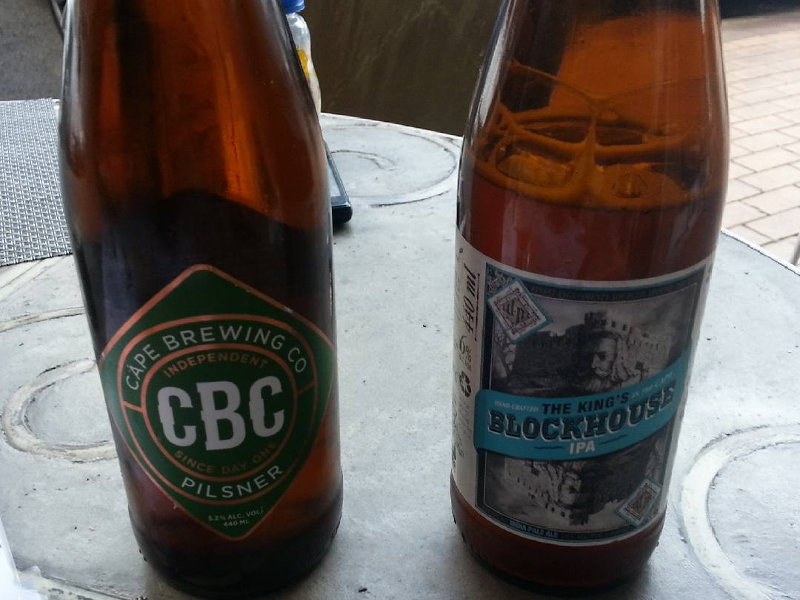 Situated in the suburb of Birdhaven, Voodoo Lily Café offers a low-carb dining experience. Try the bunless burger: it is a great choice for the weight watchers while still offering the mouth-watering flavours of an incredible burger. Voodoo Lily Café is a great place to check out if you're banting. Indulge in the pure beef patty accompanied with toppings of your choice, including caramelised onions, rocket, roasted peppers and a range of cheeses. Wash it down with a Jack Black draught, to complete the Voodoo Lily Café experience.
"The Jack Black draught I paired the burger with more than matched my burger experience, topped off by the general vibe that is Voodoo Lily." – @mylimeboots
Address: St Andrew St & Wrenrose Ave, Birdhaven, Johannesburg, 2196
Phone: 011 442 6965
2. Kitchener's Bar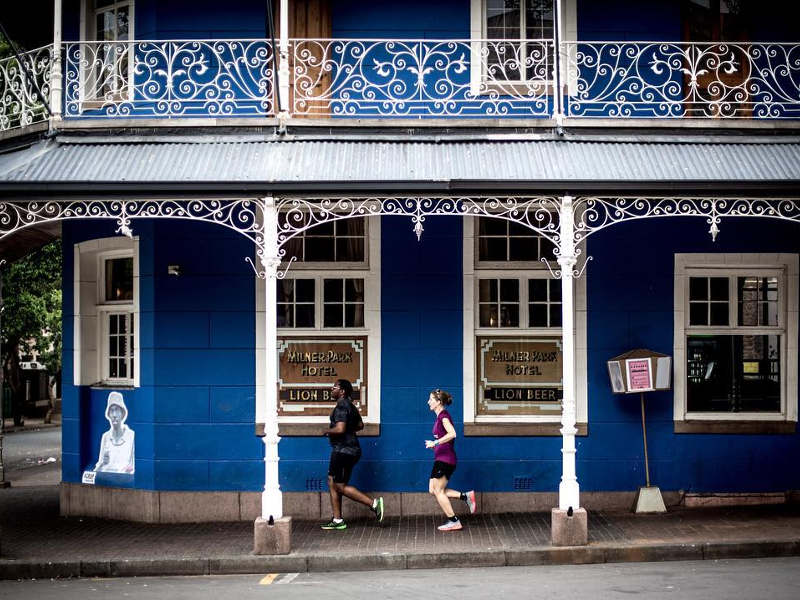 Johannesburg's second oldest pub, Kitchener's Bar continues to dominate in the Braamfontein scene. The old-fashioned theme allows one to travel back in time while still remaining relevant with the inner city Jozi vibe. Kitchener's Bar is known for its epic burgers. The relaxed atmosphere during the day provides the perfect setting for devouring a juicy burger and thirst quenching beer. For a twist, try the addition of banana on your burger, known as the "Joburger". Of course, what's a good burger moment without a cold refreshing beer. The menu includes a range of amazing craft beers for you to explore.
"My rating of the Kitchener's Bar Burgers and Beers experience – a great 8.5 out of 10. You don't understand the effect the banana had on me." – @mylimeboots
Address: 71 Juta St, Johannesburg, 2000
Phone: 011 403 0166
3. Society Eatery & Craft Bar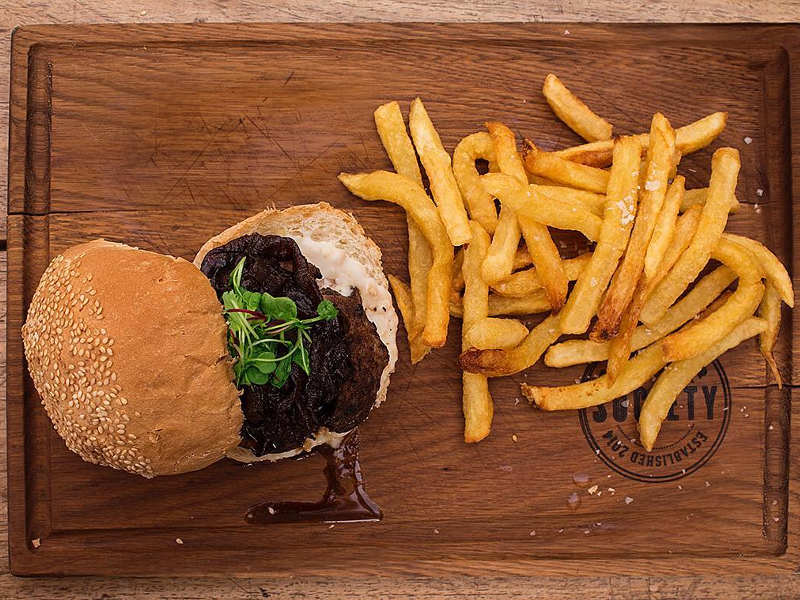 Bask in the guaranteed good vibes at Society. It's a space where you can enjoy great comfort food and good company with the sonic pleasures of spectacular music. Society has three burger options on their menu, namely the wagyu, rib-eye and veg burger. The ethos of Society is one which honours "realness, honesty and integrity – from the ingredients in our dishes to the craft beers we support, to the way we honour freedom, individual expression and, above all, fun."
"…my favourite, the Wagyu burger. This is served with a fantastic garlic aioli and wins hands-down in the burger stakes as far as I'm concerned. It's the very reason I go back to Society again and again." – @jozifoodwhore
Address: 71 Troupant Ave, Fourways, Johannesburg, 2191
Phone: 011 788 7111
4. Jerry's Burger Bar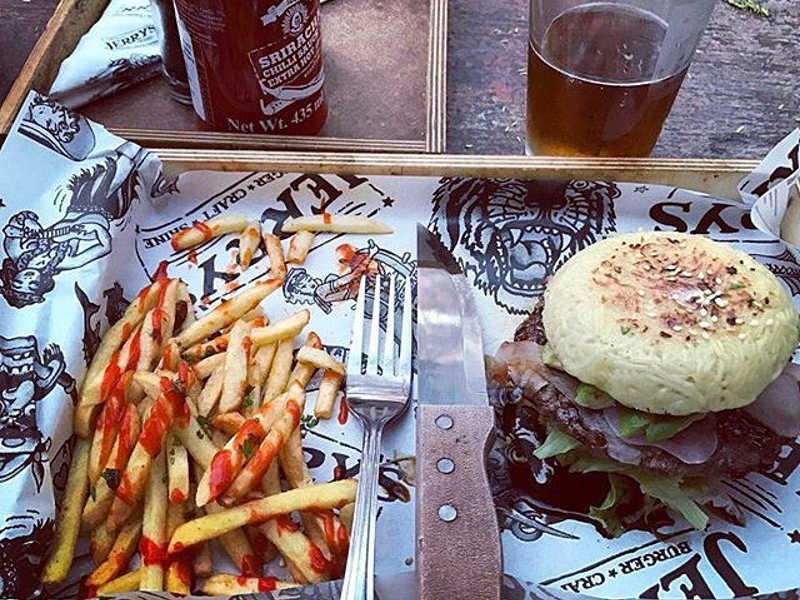 Jerry's Burger Bar thrills their customers with excellent presentation and wholesome juicy burgers. They never fail to impress with their awesome menu. This burger joint is definitely one to check out. The popular Jerry's burgers come with a side of fries or sweet potato fries. Your trip to Jerry's would be incomplete without enjoying a cold beer. Pair your burger with a craft beer to slip into the blissful state of comfort food and good vibes with friends. Don't forget the sriracha sauce!
Address: 26 Gleneagles Road, Greenside, Randburg, 2034
Phone: 010 140 5744
5. Cnr Café & Bistro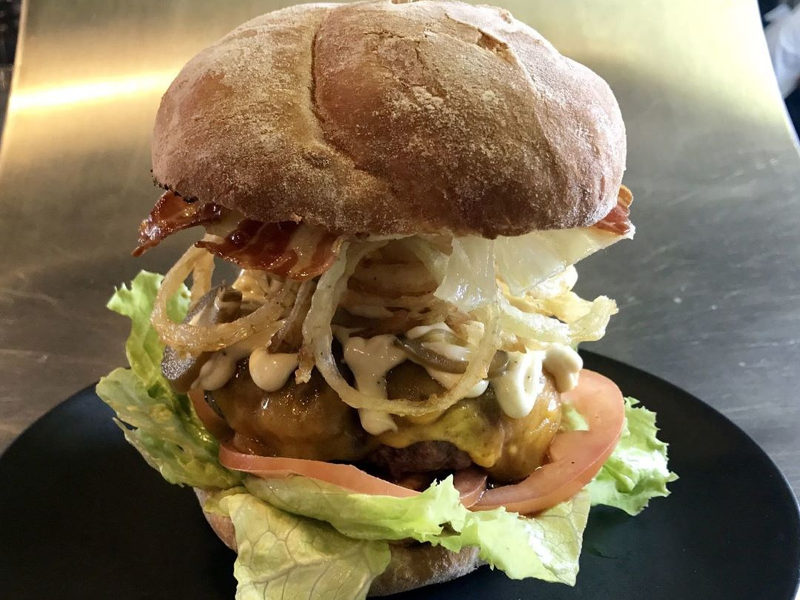 Delight in the neighbourhood ambience at Cnr Café & Bistro. With scrumptious burgers to be devoured, including the Big Bad burger, you are in for a wonderful treat. For a cosy afternoon filled with good conversation and delectable burgers, head down to Parkhurst and enjoy a craft beer and Cnr Café & Bistro burger!
Address: Buckingham Ave & Rothesay Ave., Craighall Park, Randburg, 2196
Phone: 011 880 2244
6. Thunder Gun Steakhouse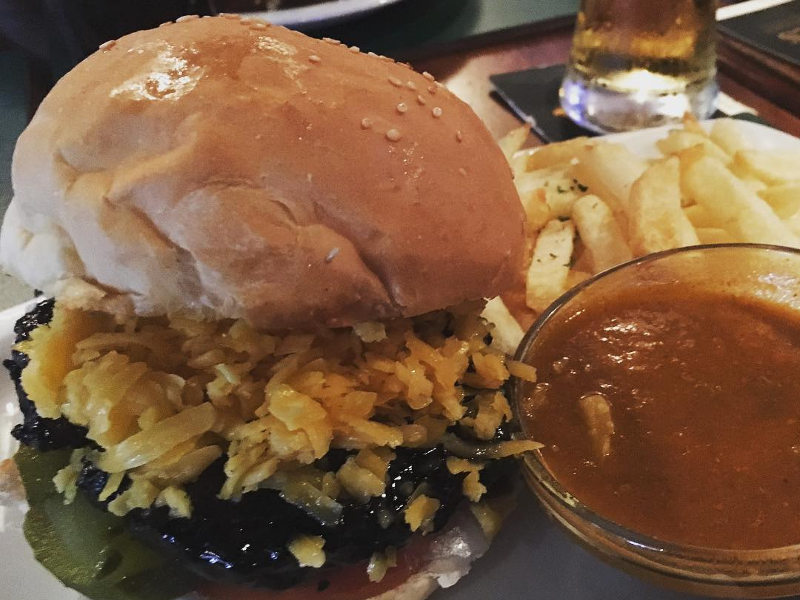 This saloon-styled restaurant provides the perfect setting for chowing on some delicious burgers. Thunder Gun Steakhouse refers to their burgers as "Guns", and they are made with their secret recipe. The burgers come with a side of chips or baked potato. The burger menu is rather impressive and can be enjoyed with a cold draught. The craft beer range goes well with the epic burgers at Thunder Gun.
Address: 281 Beyers Naude Drive & Lewisham Rd, Blackheath, Randburg, 2195
Phone: 011 678 7224
7. Pitstop Diner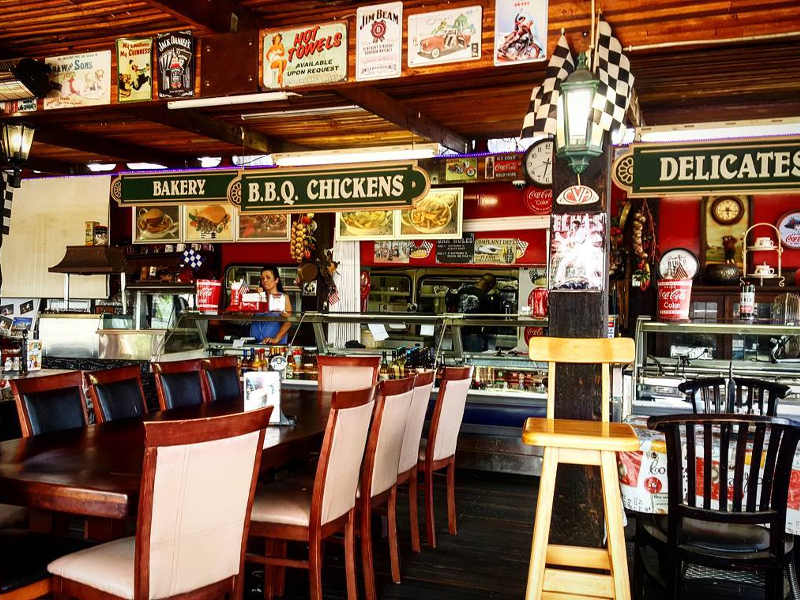 Located on the way to Muldersdrift, Pitstop Diner has a unique dining experience with its "on the outskirts of town" feel. Pitstop Diner's gigantic burgers are simply amazing and reasonably priced. The American themed diner has South African influences that will make you appreciate this entertaining place. The diner has the chalkboard menus, old-school motorbikes and tin plates to add to its American Diner styled ambience. Don't forget to order a refreshingly cold beer to complete your amazing experience.
Address: 223 Beyers Naude Drive, Honeydew, Muldersdrift, Johannesburg, 2040
Phone: 082 953 7281
8. Stanley Beer Yard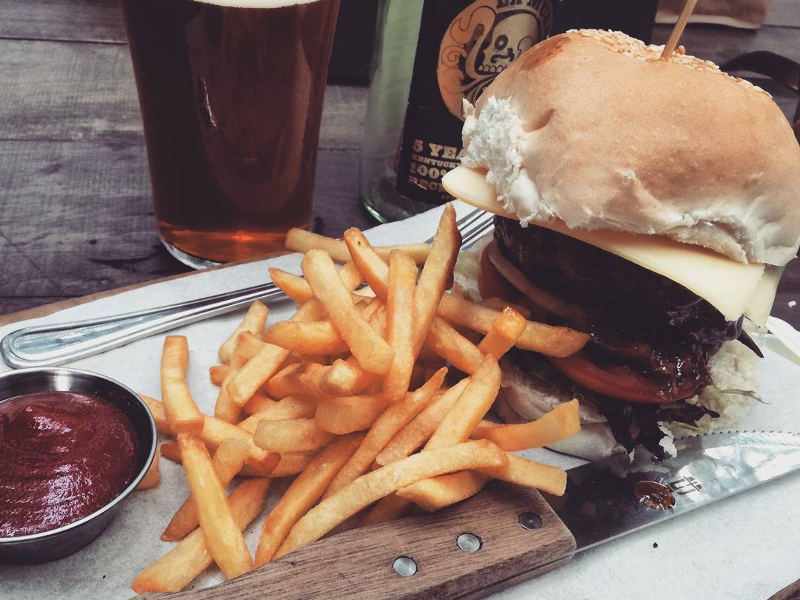 This beer central establishment offers something different with its out of the ordinary atmosphere. Stanley Beer Yard has an incredible range of amazing craft beers to accompany their grand burgers on the menu. Their oversized burgers with piccalilli, tomato and red onion comes served on wooden boards with scrumptious potato wedges. Stanley Beer Yard is the perfect hangout for a lazy Saturday afternoon under the soothing sun. Craft beer connoisseurs will feel at home at this amazing restaurant.
"A must-visit Jozi stop is Stanley Beer Yard. Perfectly positioned in the ultra cool 44 Stanley Precinct, you get to experience an amazing artisan side of Joburg all in one amazing space." – @jozifoodwhore 
Address: 44 Stanley Ave, Braamfontein Werf, Johannesburg, 2092
Phone: 011 482 5791
9. Dukes Burgers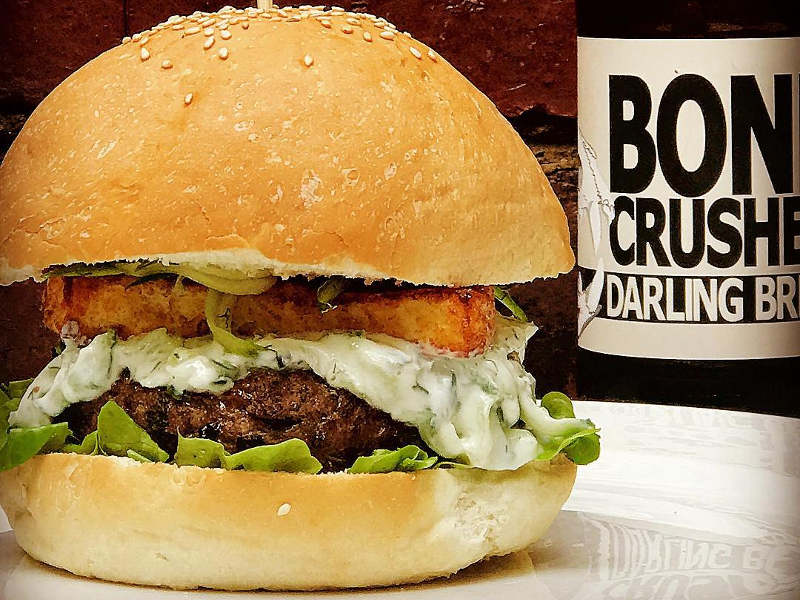 If you find yourself in Greenside, visit Duke's Burger for delicious gourmet burgers. The burgers are quite eye-catching as they are humongous in size. Duke's Burgers was one of the first burger spots in Johannesburg.  The menu is quite impressive as it caters to all, from ostrich and lamb, and even featuring a Fidel Castro burger. Dukes has an impeccable range of local craft beer to pair with their masterpiece burgers.
Address: 14 Gleneagles Rd, Greenside, Johannesburg, 2034
Phone: 011 486 0824
10. Craft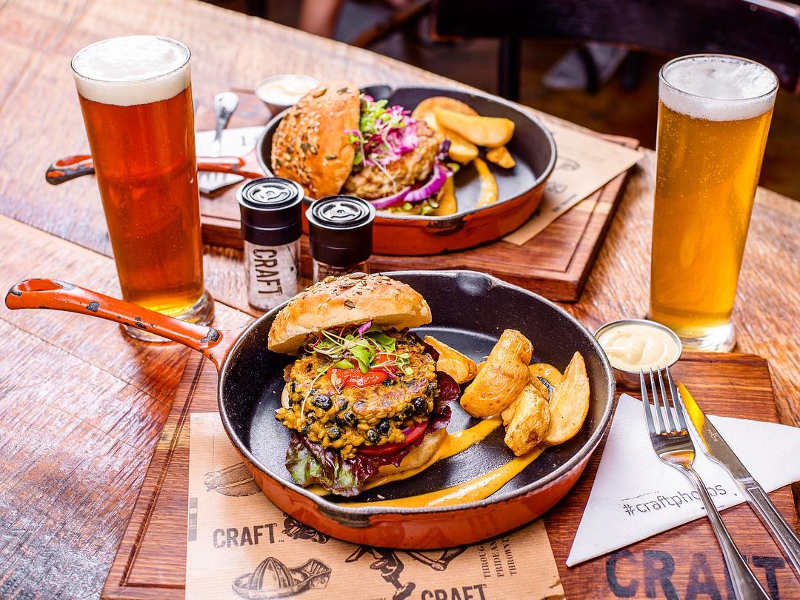 This Steampunk inspired restaurant located in Parkhurst delivers a unique take on burgers. From grilled cauliflower rosti burgers to pulled pork topped with mustard aioli and Emmental cheese, your palate is surely in for a treat. Craft's authentic approach to food affords patrons a gastronomical journey filled with genuine love, and not forgetting the décor, which takes you back in time. Pair an ice-cold beer with your burger and experience the most beautiful flavours at Craft. You are sure to enjoy the hospitality at this exciting restaurant.
Address: 33 4th Ave & 13th Street, Parkhurst, Johannesburg, 2193
Phone: 011 788 7111
Image credit:
foodbasket_ug via Instagram
laslwanda via Instagram
alexhiavanwyk via Instagram
society_eatery via Instagram
jerrysburgerbar via Instagram
cnrcafecraighallpark via Instagram
1000_burgers via Instagram
christiaanneil via Instagram
quintusb via Instagram
dukes_burgers_greenside via Instagram
craftrestaurant via Instagram