A staggering amount of great quality coffee shops have opened around Durban over the past 3 years, and each has its very own artisan feel. From Glenwood to Umhlanga, and even to the tranquillity of Kloof, here are 10 of the top Durban coffee shops.
Factory Café, Umbilo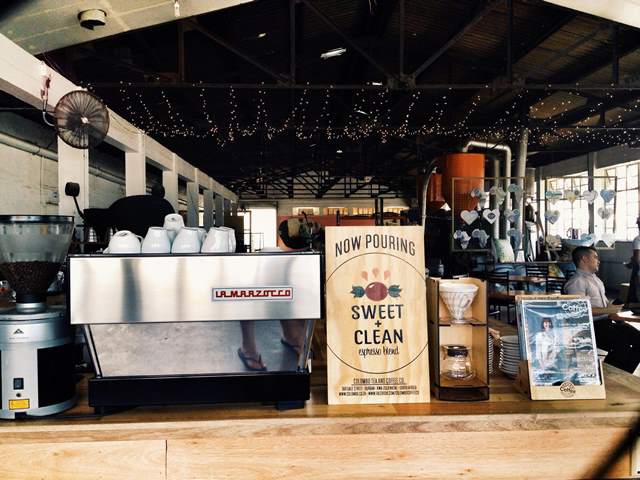 Factory Cafés reputation for being ahead of the coffee trend in Durban is widespread. The ambiance is welcoming, and the fresh smell of coffee is what makes this café a must visit. Set in an old factory, with working machinery, and home to Colombo Coffee Roastery, this is one Durban coffee shop that exudes passion and a true love of good coffee.
Contact Factory Café: 031 205 3283 | View location
Coffee Tree, Glenwood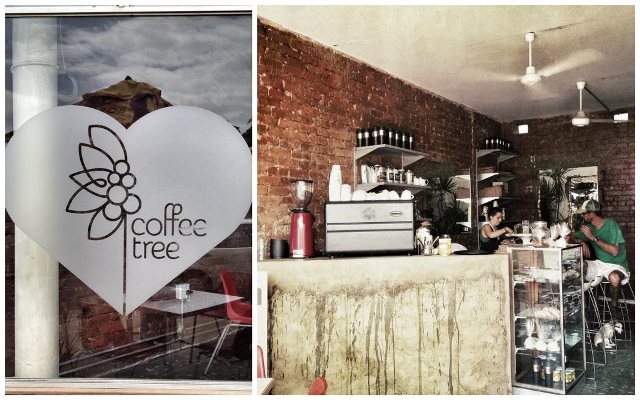 Perfectly located below a block of flats, this residential coffee spot is a quiet retreat from the busyness of everyday life. Coffee Tree serves a fruity Kenyan blend of coffee from Colombo. Coffee Tree is a quirky café with its bright red heart logo, rustic coffee bar interior, and eco friendly conscience.
Contact Coffee Tree: 031 201 0219 | View location (approximate)
Bellevue Café, Kloof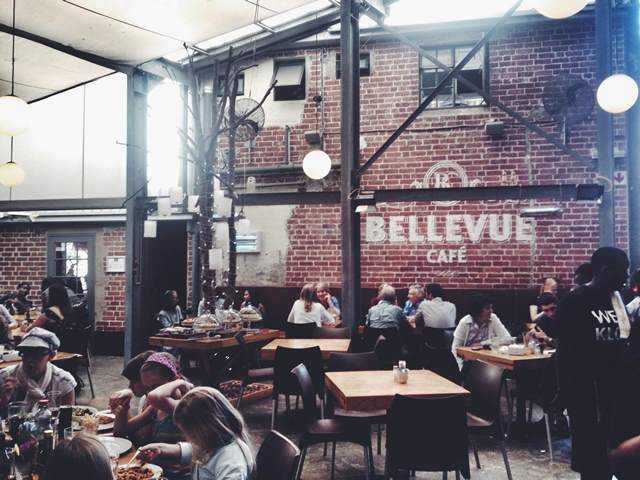 Durban's upper highway area boasts a few great cafés; however the one that makes it into this list is Bellevue Café. A cosy café nestled up in Kloof, Bellevue make an easy to drink cup of Lavazza Coffee. If you don't feel like the hustle and bustle of a mall or busy roadside café, this spot is the perfect hideaway for you. Sit outside under the trees, or cosy up inside under a warm heater, with a cup of coffee and a sweet treat from their cake table.
Contact Bellevue Café: 031 717 2780 | View location
Bean Green, Glenwood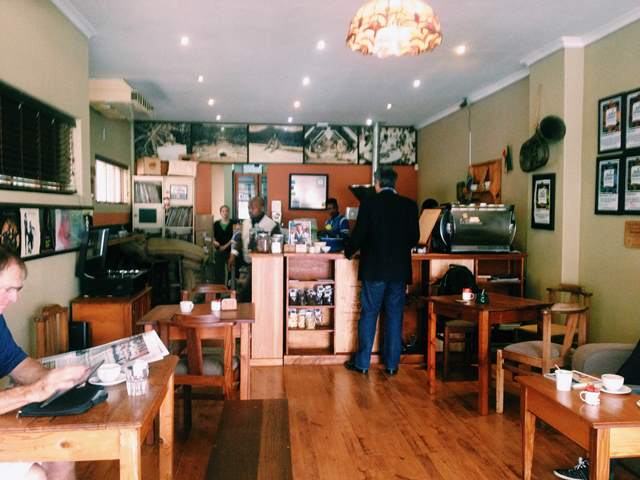 Bean Green, a coffee shop and roastery, is best known for its Bluff Bru coffee beans. Bluff Bru is available in a number of blends, and, with its African origins, the coffee is superbly rich and flavoursome. Bean Green is a quaint little hideout on the streets of Glenwood, and is the perfect pit stop for that lunchtime pick me up or an after work wind-down.
Contact Bean Green: 031 201 8122 | View location
The Bike & Bean, Country Club Beach, Durban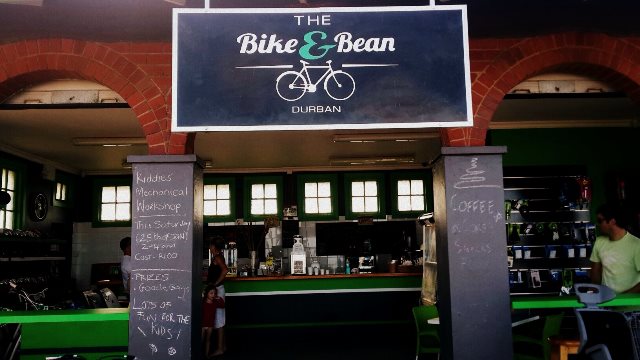 As of late it has become increasingly popular to ride bicycles along the Durban promenade and bicycle hire shops are popping up all over the place. Best of all, in my opinion, is Bike & Bean, a combination of coffee and bicycles. The Bike & Bean opened in 2013 and is located at Country Club Beach, just north of Suncoast Casino. Bike & Bean's resident Barista, Themba, serves up a magnificent cappuccino. He uses a variety of Colombo Coffee beans and really knows how to pull a delicious espresso shot.
Contact Bike & Bean: 082 773 6870 | View location
Jacksonville, Moses Mabhida Stadium, Durban
Jackonsville is run by Clint Walters, a true coffee connoisseur and passionate coffee drinker. The coffee shop is located at the majestic Moses Mabhida Stadium, perfectly positioned for tourists and visitors to Durban. Jacksonville serve up a number of different espresso based drinks, using their aromatic medium roast bean. I have it on good authority that you should definitely try their Zim Shot … a shot of espresso and condensed milk! YUM!
Contact Jacksonville: 031 940 5556 | View location
Verve Café, Umhlanga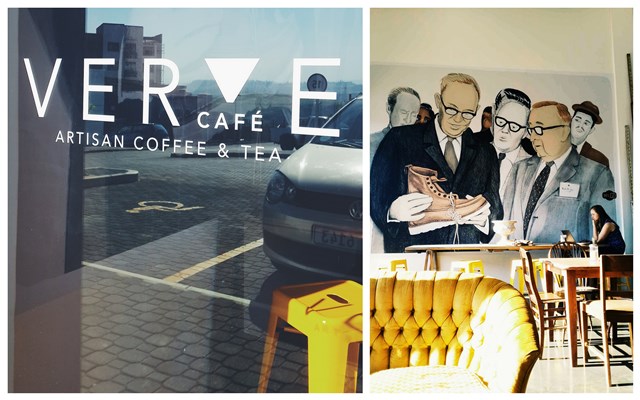 Verve Café is an artisan tea and coffee shop in Umhlanga. New to the Durban coffee scene, Verve have already built themselves a great coffee reputation amongst the locals. Verve Café are currently serving Coffee Merchant's delicious single origin bean from Nicaragua, but you can expect a range of different espresso blends from this artisan café. They have a light menu on offer for those feeling peckish too. The service is friendly and the atmosphere is relaxed, a perfect combination in Durban.
Contact Verve Café: 031 566 2334 | View location
Savior Coffee Co, Durban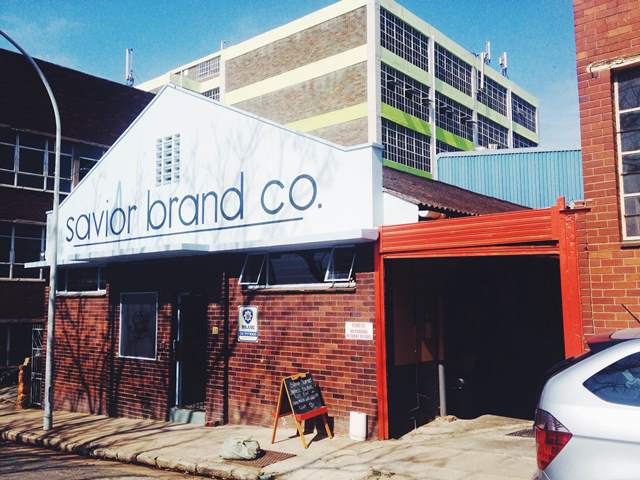 With their cool branding and trendy location, Savior Coffee is a favourite in Durban. Savior Coffee are 100% committed to being relevant in their community. Max, the owner, describes Savior Coffee as a means to serve the community and be part of the upliftment process of Durban city and surrounds. The barista at Savior Coffee, Sifiso, pours a great espresso shot. Sifiso is pouring a Burundian single origin bean from Colombo Coffee, and soon will also be pouring the Empire Coffee blend from Coffee Merchant.
Corner Café, Glenwood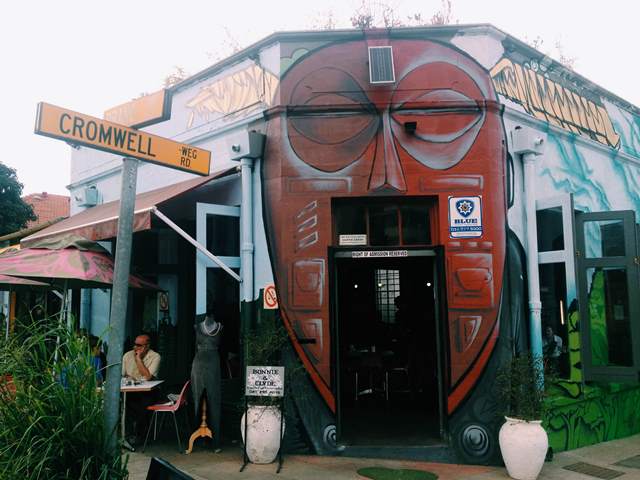 Corner Café is the perfect spot to spend a Saturday morning in Glenwood. This eco-restaurant stock Colombo Coffee and produce a well-bodied blend of Malawian, Burundian and Ethiopian beans. Corner Café is one of the oldest favourite coffee shops in Durban, and their welcoming atmosphere is definitely a component of this favour. Sometimes I think we all need a little devotion to a place that has great tastes, delicious smells and a mellow vibe. This, in my opinion, is the epitome of Corner Café.
Contact Corner Café: 031 201 0219 | View location
Jooma Coffee Café, Kloof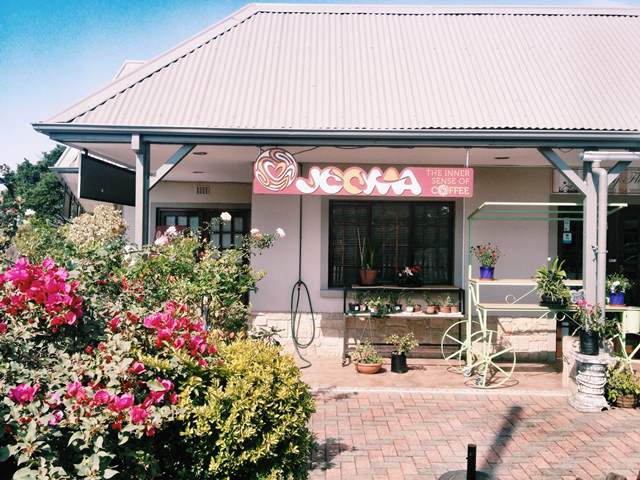 Jooma Café is appreciated by the residents of Kloof as the place to grab a good coffee. Serving good quality, 100% Arabica coffee, Jooma Café pride themselves on quality and happy customers. The service is quick, and the baristas know how to pull a good espresso shot. A great pit stop on your way up the highway, or a morning spot to take some timeout in the suburbs.
Contact Jooma Café: 031 764 5828 | View location
---
Durban's artisan coffee scene is growing by the day, and these 10 Durban coffee shops are leading the pack as they serve the city's coffee lovers with flavour-full espresso based drinks. The next time you visit Durban be sure to stop in at any one of these coffee shops for a refill of great tasting coffee.
You might also like