Travelstart brings you 11 budget busters to avoid on your travels. You've worked hard for your money and you want to spend it having the best travel experience possible.
11. Drink the local beer
Alcohol is definitely one of the biggest culprits when it comes to travel budget busters. A simple solution is to stick to the local beer. Avoid wine in countries like Thailand where vineyards are scarce, drink what the locals are drinking and you'll save. Another useful tip is to check the import allowance per person per country, you can always pack a bottle of Tanqueray for your G & T sunsets in Bali.
10. Plan ahead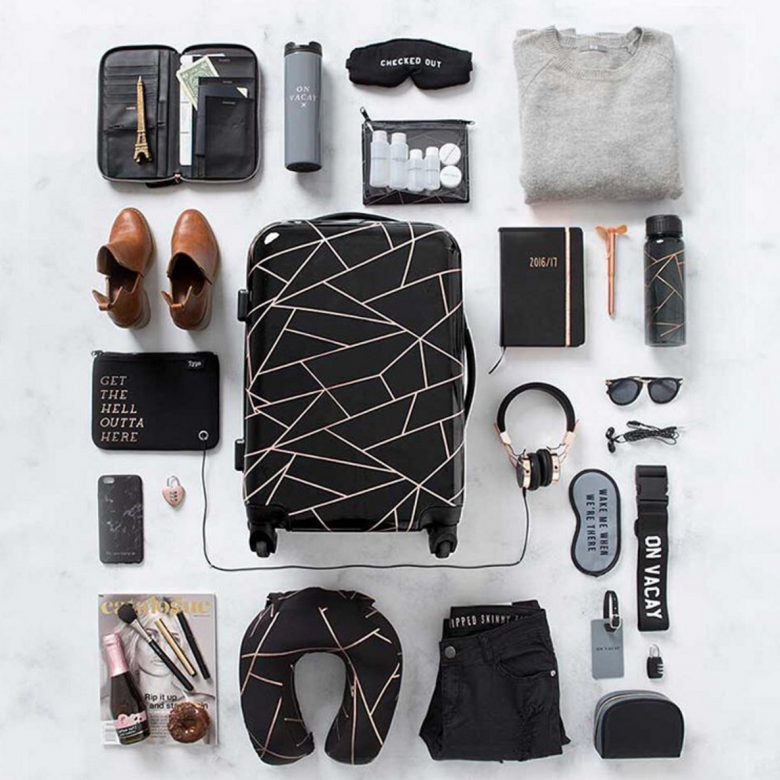 If you're planning on taking extra luggage pay for it in advance when you book your flight. If you need a specific seat (aisle, emergency or window) book and pay for it in advance. Paying on the day is significantly more expensive.
9. Don't forget travel insurance for emergencies
Booking travel insurance when you book your flight is a necessity and will save you tons in terms of lost baggage, equipment and potential medical emergencies. Check what your medical aid offers in terms of emergency hospital care when you travel and doctor's visits for more minor medical issues.
Find out everything you need to know about Comprehensive International Travel Insurance here.
8. Ditch roaming fees, connect with Skyroam
In need of free WiFi? Head to the nearest McDonalds or Starbucks. However for reliable, secure, fast and efficient WiFi wherever you are in the world consider renting a Skyroam device. The device works by sourcing internet from proxy SIM cards thus allowing you to tap into foreign cell towers without purchasing a local SIM. You won't need to unlock your device or swop SIMs. Rent a SkyRoam device for just $8 a day and share it between 5 devices.
7. Be selective
Before you travel, consider what kind of activities you and your family actually enjoy doing. If you're not that into art museums don't feel pressured to pay 9 Euros for a trip to the Louvre. There's more than one way to get to know a city or country and you might find that cycling around Paris on the city bikes is a much better way to spend your cash.
6. Rail passes and combining destinations
If you're planning on covering a lot of ground in your destination country consider buying a rail pass. This is especially worth it for a tour of Europe and Japan, you'll save loads. If you are strapped for time consider using budget airlines like Easyjet in Europe. You can fly England to Italy return for less than a night's accommodation/ fancy meal out in London.
Find out more about the Japan Rail Pass here.
Find out more about the Eurail Pass here.
5. Buy a waterbottle with an inbuilt filter
Plastic water bottles are both environmentally harmful and a huge waste of euros and dollars. Invest in a water bottle with an inbuilt filter and fill it up in hotels, airports and restaurants.
Top Tip
Empty your water bottle before going through airport security then fill it up in the bathrooms while you wait to board. You'll be surprised how much cash you save, plus you'll reduce your environmental footprint significantly. A million plastic bottles are bought around the world every minute and fewer than half of the bottles bought in 2016 were collected for recycling and just 7% of those collected were turned into new bottles.
4. Be flexible
When booking flights be flexible about your departure dates and you'll be surprised how much you save. If travelling locally try to book flights on Tuesdays, Wednesdays and Thursdays and you'll significantly. Travelling on festive holidays and on New Year's Eve can score you a super cheap flight.
3. Avoid punitive bank fees
Remember to inform your bank of your travels so your bank card doesn't get swallowed by a hungry ATM, eager to curb fraud. The best way to avoid hefty exchange fees is to use your credit card to draw the relevant currency from Atms in your destination country. Keep an eye on card fees and ask your bank for more information on their travel cards.
2. Travel in the shoulder season
For amazing flight and hotel deals consider avoiding high season (and the crowds) and plan your holiday for the shoulder season months, still not too cold or not too hot, you'll be able to take advantage of reduced fees. High season in Europe is generally June and July (May and August are still warm but much quieter and cheaper).
1. Google free activities
Free yoga in Central Park, free walking tours in most cities and free hikes in Cape Town, Google and you'll be surprised at the number of free and inexpensive activities that come up. If it's your birthday in the city you're visiting, a quick Google may unearth a plethora of free and fun treats for birthday celebrators (just remember to take along your ID).
Also read:
Got any travel budget busters of your own? We'd love to hear them in the comments below!